This audio is created with AI assistance
Editor's Note: People interviewed for this story are not identified by their full names to protect their identities since they or their relatives still remain in Russian-occupied towns in Zaporizhzhia Oblast. The native city of released prisoner Bohdan, which is still under Russian occupation, is also not mentioned to protect his identity.
As he was walking past the Russian-controlled checkpoint outside the occupied city of Vasylivka in Zaporizhzhia Oblast in November, Bohdan thought that he had finally escaped the horrors of Russian captivity.
The 22-year-old college student was kidnapped from his occupied hometown in southeastern Zaporizhzhia Oblast in August and held captive for three months. On Nov. 28, Russian troops brought him to their checkpoint and filmed Bohdan's so-called "deportation" to Ukrainian-controlled Zaporizhzhia.
In the video, later published on Russian-controlled media channels, a Russian combatant reads trumped-up charges to Bohdan, hands him his Ukrainian passport, and orders Bohdan to walk toward the Ukrainian-controlled territory.
Except that he never made it to the Ukrainian checkpoint.
As Bohdan and another Ukrainian "deportee" were on the road toward the area controlled by the Ukrainian Armed Forces, they came across yet another Russian checkpoint.
His hopes of getting to Zaporizhzhia and reuniting with his friends were cut short when Bohdan heard a Russian officer saying: "I can not let you go. You have seen our positions."
"But we will give you a chance. Work and you will live," the officer said.
And so, yet another ordeal has begun. For almost four months, Russian troops held Bohdan and multiple other Ukrainian prisoners captive not far from that checkpoint, using them as a "labor force" for digging trenches and other hard work of the similar matter.
During that time, Bohdan was considered missing. His loved ones heard nothing but rumors about his whereabouts.
Bohdan was one of many Ukrainians who vanished this exact way.
Many Ukrainian families have reported their loved ones have gone missing after Russian occupiers recorded and published videos of their so-called "deportation" from the occupied parts of Zaporizhzhia Oblast.
Inna, a Ukrainian woman, told the Kyiv Independent that her father went missing in the same way on Jan. 14. A video was posted online where a Russian soldier stands next to her father at a Russian checkpoint, reading out a verdict that commands that he is "deported." He then orders the man to run. His hands tied in front of him, the captive runs away from the checkpoint.
After that, Inna hadn't heard from her father for almost three months.
Bohdan and Inna's father were finally released in March. Inna could not disclose any further details due to security concerns.
Dmytro Orlov, the exiled mayor of the Russian-occupied town of Enerhodar in Zaporizhzhia Oblast, wrote on Telegram in February that over the past several months, only a few Ukrainians who were "released on camera" actually reached a Ukrainian checkpoint in the oblast.
Orlov said that as soon as the camera is off, Russian troops take their prisoners to some area called "the pit" between occupied Vasylivka and Kamianske, two towns located about 60 kilometers south of the regional capital of Zaporizhzia. According to him, about 200 civilian prisoners were held there as of Feb. 17.
"Some of them are in captivity around the clock. Some people are forced to dig trenches and perform other work at the demands of the occupiers," Orlov wrote.
Zaporizhzhia Oblast is among the four Ukrainian oblasts that Russia claimed to have annexed in an attempt to solidify Russia's territorial gains following a sham referendum in late September. Now, the oblast is only partly occupied by the Russian troops.
[subscribe-true-history /]
Kidnapped after a complaint
Bohdan returned to his hometown from the regional capital, where he studies, two days after Russia launched its full-scale invasion of Ukraine on Feb. 24 last year.
He started to regret the decision when Russian forces occupied his hometown in early March 2022. He started spending most of his time at home, where he felt safer.
In late August, Bohdan decided it was time to try to get out of the occupied town. As he went out one day, looking for a driver to take him to a Ukrainian-controlled city, Bohdan met one of his former classmates.
"We started talking, and, of course, politics was mentioned. It turned out he was totally pro-Russian, unlike me," Bohdan says.
In just a day, a group of Russian soldiers "in balaclavas and with guns" came to Bohdan's family house.
"They pulled me out of bed and took me to the woods outside the town," he says.
According to Bohdan, Russian troops beat and interrogated him there, accusing him of his pro-Ukrainian position and questioning him about a possible connection to the Ukrainian Armed Forces and the weapons he allegedly possessed.
Then, they took Bohdan to the former police department in his hometown and locked him in one of the cells. His second interrogation came in about a month.
Bohdan recalls the cell as small, with one bunk and a toilet. At different times, from six to nine people were held there. The prisoners did not get enough food from the Russian guards. Instead, Bohdan says their relatives were allowed to bring some food to them.
"When I was (locked) there in the station, the number of detainees ranged from 40-50 in total," Bohdan says. "New ones arrived often."
For a person to be detained, it was enough for a Russian collaborator to "point the finger at them and complain, and that was it," Bohdan says.
During one of the interrogations, Russian officers made him sign a testimony claiming that two other prisoners supported Ukrainian soldiers in some local Telegram channels.
"They (Russian officers) told me they wanted to deport these people," Bohdan says. "Then they said: "Maybe we should deport you too," he recalls.
"I thought: 'Of course, deport me.' I would want to be on Ukrainian-controlled land."
Russian officers told him they would "organize" everything, and he just needed to wait.
Three weeks later, Bohdan was asked to sign some documents saying he refused to take Russian citizenship and didn't support the results of the sham referendum that Russians staged in September to claim annexation of Zaporizhzhia Oblast. Everything suggested that "deportation" was just around the corner.
"I asked them how it would happen," Bohdan recalls. "They said that they would drive me to the checkpoint, and then I would walk on foot for a little while until volunteers meet me  (at the Ukrainian checkpoint)."
"I returned to my cell so happy that day," he says.
'Work and you will live'
Finally, the day of the "deportation" arrived.
At first, everything was just like the Russian officers had told Bohdan: They drove him and another male prisoner to the checkpoint controlled by the Russian National Guard outside of occupied Vasylivka on Nov. 28.
After Russians filmed a video of their "deportation," they ordered the two prisoners to walk along the road in the direction of Zaporizhzhia, the regional capital.
"We heard explosions and artillery fire on our way," Bohdan recalls.
After walking about two kilometers, they spotted two Russian soldiers standing at a crossing.
"We approached them thinking it might be the last Russian checkpoint, and the Ukrainian one should be ahead of us," Bohdan says.
Later he would learn that he wasn't entirely wrong: It was one of the Russian defense lines before the so-called "gray zone" and Ukrainian-controlled territory. But things didn't go as Bohdan and the other former prisoner had planned.
After thoroughly checking all their belongings, a Russian captain told them they would stay there and work for his unit.
"He said he couldn't let us go since we had seen their positions, and upon our return to Zaporizhzhia, we would join the Ukrainian army and kill his soldiers," Bohdan says.
"Work and you will live," the Russian captain said.
"We were just a labor force for the Russian Army. The issue of our future lives and salvation was not on the table," Bohdan goes on.
They were handed the shovels immediately. Bohdan says they joined the four other Ukrainian prisoners who had already been working there. But the number increased soon, reaching 18 people as of January, including three women.
From early morning until late night, Bohdan says these people were forced to do all the strenuous physical work for the Russian soldiers, such as digging trenches and setting up positions.
Bohdan says Russian soldiers occasionally made Ukrainian prisoners check the area for the mines before digging the trenches.
"I wanted to jump on a mine myself so that it all would be over," Bohdan says.
During the first nights, the prisoners were locked in a basement of an abandoned cafe not far from the checkpoint. Then they were moved to an abandoned house nearby.
Bohdan says conditions there were quite good, adding that they had running water, gas, beds, and even a TV.
While the men mainly were digging the trenches, women were often forced to do household work at the houses where the Russian soldiers were based.
Bohdan believes that only about five kilometers divided them from the Ukrainian positions. He says they often had to hide in the trenches during attacks from the other side and saw many Ukrainian drones, "the ones we have been donating money to be purchased."
"I had this belief that I couldn't die from a Ukrainian attack," Bohdan says.
He and the other prisoners were ordered to hide whenever other Russian officers came to check on the company. Bohdan says it happened often. He doesn't know why Russians wanted to hide them.
In the meantime, the relatives of those Ukrainians who had gone missing after staged deportations went public and spoke about their disappearance. They started reaching out to Ukrainian government and Russian-installed authorities, demanding that their loved ones are found.
On March 14, Russian Interior Ministry officers brought Bohdan and four other prisoners from his hometown to the occupied city of Melitopol. There, they were held for two more days for interrogation. According to Bohdan, they signed complaints against the Russian captain who had "kidnapped and illegally detained them, threatening to kill them."
He was released on March 16. For now, he is staying in the occupied territory.
Bohdan says he still does not know whether the Russian-installed authorities in the region truly knew what the military was doing with the civilian captives.
What about other civilian prisoners?
On March 13, in a written comment to the Kyiv Independent, Ukraine's human rights ombudsman Dmytro Lubinets said it's unknown why Russians stage "deportations" of Ukrainian captives in Zaporizhzhia Oblast. He said that only two families have contacted his office to report that their loved ones, who were in Russian captivity, underwent such a "deportation" and went missing after it.
According to Lubinets, people whose relatives have gone missing in occupied territories should file search applications to Ukraine's National Police. Lubinets also said that the absence of Russia's confirmation of these people as those in captivity "is not an obstacle to their release and return under the exchange procedure." But the negotiation process is complicated, according to Lubinets.
"The Russian side is inconsistent. They reject many proposals regarding the exchange and release of citizens and refuse to provide access to their places of detention, as well as humanitarian aid and medicines," his comment reads.
Bohdan says the number of 200 civilian prisoners in Russian captivity in Zaporizhzhia Oblast reported by Orlov, the exiled mayor of the Russian-occupied town of Enerhodar, "sounds realistic and might be even higher."
"Considering how easily they were doing that, and that 18 of us were (working) in just one company and there was a whole battalion consisting of multiple companies — people could be there as well," Bohdan says.
"I'm afraid that after (Russian troops) saw us being found and taken away, they could just shoot dead those prisoners saying that they were never there, to escape possible problems with their leadership," he adds.
"There is such a possibility," Bohdan says. "Because human life here is worthless."
---
Note from the author:
Hi! Daria Shulzhenko here. I wrote this piece for you. Since the first day of Russia's all-out war, I have been working almost non-stop to tell the stories of those affected by Russia's brutal aggression. By telling all those painful stories, we are helping to keep the world informed about the reality of Russia's war against Ukraine. By becoming the Kyiv Independent's patron, you can help us continue telling the world the truth about this war.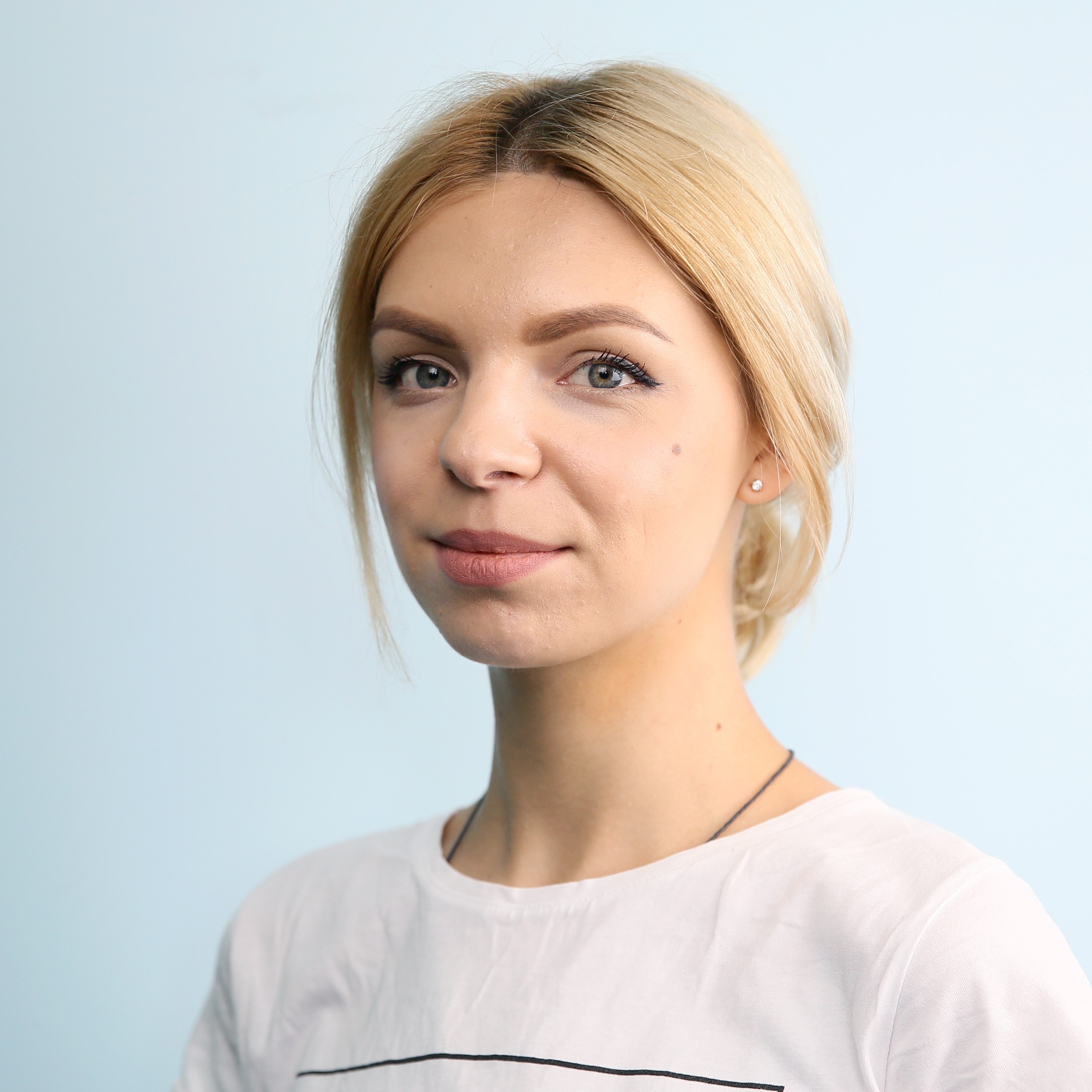 Daria Shulzhenko
Reporter
Daria Shulzhenko is a reporter at the Kyiv Independent. She has been a lifestyle reporter at the Kyiv Post until November 2021. She graduated from Kyiv International University with a bachelor's in linguistics, specializing in translation from English and German languages. She has previously worked as a freelance writer and researcher.