This audio is created with AI assistance
Welcome to Investigative Stories from Ukraine, the Kyiv Independent's newsletter that walks you through the most prominent investigations of the past week.
If you are fond of in-depth journalism that exposes war crimes, corruption and abuse of power across state organizations in Ukraine and beyond, subscribe to our investigative newsletter.
Support independent journalism in Ukraine. Join us in this fight.
Support us
The Kyiv Independent's exclusive
---
Russia systematically abducts children from Ukraine, gives them to Russian families
Russia systematically abducts Ukrainian children from the occupied territories, trying to brainwash them and place them with Russian families, according to the Kyiv Independent's first feature investigative documentary film.
Over 19,000 forcibly deported kids have been identified. But by some estimates, this "stolen generation" may number up to 100,000.
The International Criminal Court has issued arrest warrants for Russian President Vladimir Putin, and Maria Lvova-Belova, Russia's commissioner on child rights for allegedly organizing the abductions.
Russia subverted the social services, medical facilities and children's centers in Donetsk Oblast, using them in its kidnapping scheme. Children were deported from Donetsk to the other occupied territories and kept in hospitals.
Some were then deported to Russia under the pretext of "recovery," but they were placed with Russian families, camps, or orphanages instead, according to the investigation.
The Kyiv Independent has identified Russian families involved in adopting these children illegally.
Some children managed to return to Ukraine with the help of charitable organizations. But those who still remain in Russia face difficulties in expressing their will to return due to fear and control.
The journalists also identified one Russian family where an abducted Ukrainian child currently resides, with relatives in Ukraine desperate to bring her home.
The Kyiv Independent talked to parents who went to retrieve their children from Russia and the occupied territories.
Despite efforts to return the abducted children, the Russians are resisting, as they consider the children potential witnesses to war crimes. Moscow is refusing to provide lists of abducted children, hindering the volunteers to facilitate their return to Ukraine.
Child abduction and deportation is a severe violation of international human rights law, international humanitarian law, and international criminal law. It is one of the five prohibited acts under the Genocide Convention of 1948.
Watch the full documentary via this link or read the story in English here.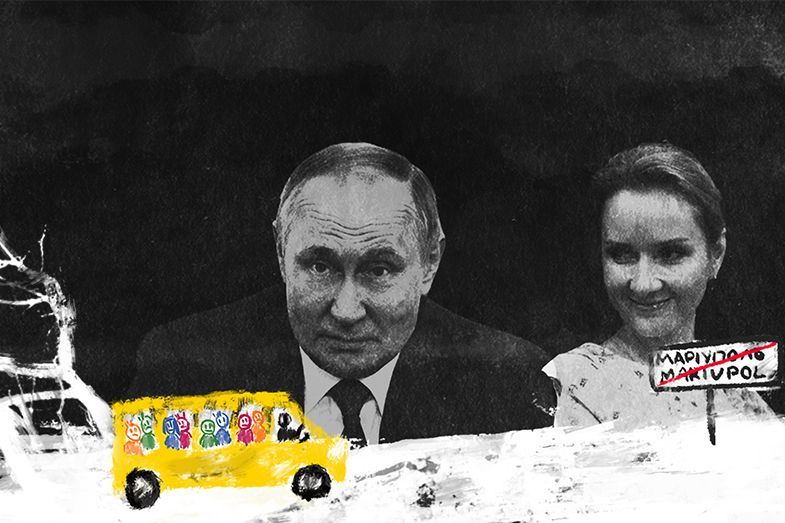 Top investigations
---
RFE/RL finds route through which Russia abducts Ukrainian children
Radio Free Europe identified the routes Russian troops and proxies took to forcibly move 31 Ukrainian children from the Donetsk Oblast to Russia in the spring of 2022.
Journalists used the testimonies of the abducted children, leaked data from the hacked email of the top Russian proxy in Donetsk, Denis Pushilin, and identified over 10 facilities in the occupied Donetsk Oblast, where the children were gathered before being deported to the camp near Moscow under the management of Putin's Directorate.
Yevhen Mezhevyi, whose three children were deported to Russia, provided the Schemes with the list of 31 deported children. A similar document was found in the emails of Pushylin, the top Russian proxy, who personally approved and signed the list of children.
The so-called "List of 31" comprised 16 boys and 15 girls from the age of six to 17.
From the social centers in Donetsk Oblast, the children were deported by bus to Russia's city of Rostov-on-Don. Later, the aircraft belonging to Putin's Directorate took 31 children to Vnukovo Airport in Moscow, according to the report.
Some of the children from the "List of 31" were placed with Russian families, including the family of Maria Lvova-Belova, the Russian official overseeing the forced deportations, journalists found.
Only four children from the list have returned to Ukraine.
Find the full story in Ukrainian here.
Telegraph: Russia abducts Ukrainian elderly, vulnerable, disabled people
Russian forces also abducted elderly, vulnerable and disabled Ukrainians during the early stages of the full-scale invasion of Ukraine, according to a Telegraph investigation.
The journalists found that abducted Ukrainian adults were stripped of their citizenship, subjected to forced blood donations to aid wounded Russian troops and suffered from botched medical procedures while in Russia.
The Telegraph didn't provide the number of deported Ukrainians to Russia.
Those who escaped back to Ukraine recounted being "treated with disdain" and subjected to abuse, according to the report.
The mistreatment and abuse experienced by these seniors was overshadowed by the focus on the illegal deportation and mistreatment of Ukrainian children by the Russian forces.
Elderly Ukrainians shared their stories of neglect, humiliation, and loss of personal documents and possessions while in Russia or in the Russian-controlled territory of Ukraine.
The charity Helping to Leave rescued some elderly Ukrainians. But some of those deported died in captivity or days after being returned to Ukraine-controlled territory from illnesses relating to the treatment received in the Russian captivity, journalists found.
Forced displacement and deportation constitute a war crime.
Read the full Telegraph's investigation via this link.
RSF finds new evidence confirming captured Ukrainian journalist is alive

Reporters Without Borders (RSF) obtained first-hand accounts, which confirmed that Ukrainian journalist Dmytro Khyliuk, abducted by Russian troops in March 2022, is alive in illegal detention in Russia.
RSF found that Khyliuk was transferred to a prison in Russia's Vladimir Oblast in early May from the pre-trial detention center in Novozybkov in the far south-east of Russia, where he spent over a year without any legal basis.
The undisclosed sources told RSF Khyliuk was seen in the prison in late May. Khyliuk is held either in the colony near the town of Kovrov or in Melekhovo, the high-security prison where Russian authorities reportedly hold Putin's critics among other prisoners.
Most of the detainees in the Melekhovo colony are held without charges as "witnesses." They have no lawyer access.
Taking hostages of people taking no active part in the hostilities breaches the Geneva Conventions and constitutes a war crime.
Read the full report in English.
Impacts
---
Odesa military enlistment official detained after Ukrainska Pravda investigation
The State Investigation Bureau operatives detained Yevhen Borysov, head of the Odesa military enlistment office. Ukrainska Pravda reported that he was hiding assets in Europe.
Authorities said Borysov tried to avoid the detention by changing phone numbers, residences, and cars.
Ukrainska Pravda reported in late June that Borysov acquired a luxurious villa and cars registered under his wife in Spain worth $4.9 million since the start of Russia's all-out war against Ukraine.
Shortly after the story broke out, President Volodymyr Zelensky publicly asked for Borysov to be dismissed.
Borysov had been wanted for two days prior to his detention in Kyiv.
He is suspected of an alleged illegal enrichment and evading service during martial law, facing up to 10 years in prison if found guilty.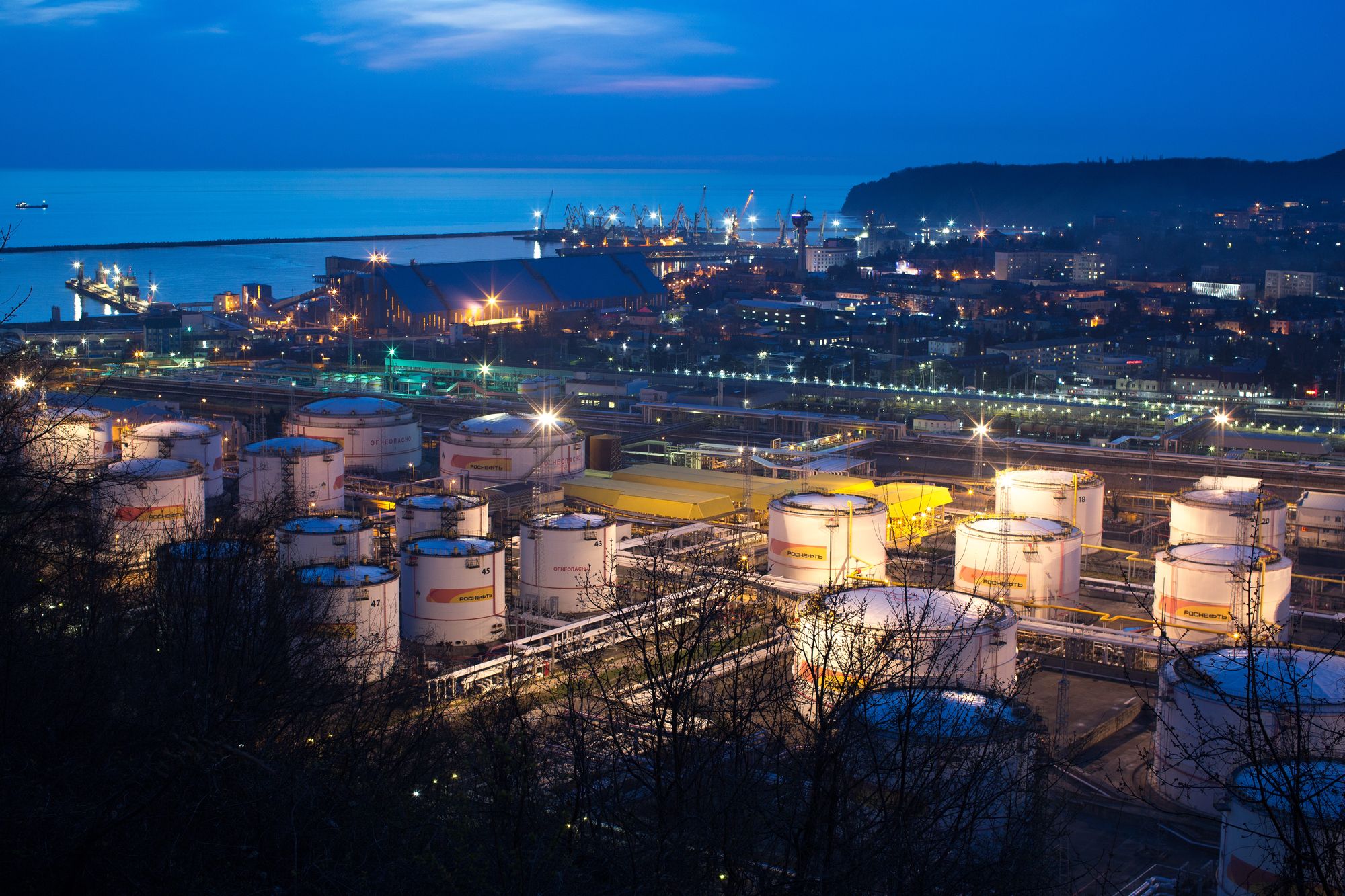 US sanctions Kyrgyz companies helping Russia evade sanctions
The U.S. Treasury Department sanctioned companies from Kyrgyzstan for helping Russia to bypass Western sanctions following an investigation by RFE/RL program Schemes.
The sanctioned companies imported Western-made electronics for Russia's military, including microchips, and telecommunications equipment used in Russian missiles, tanks, helicopters, drones, and radio systems in the war against Ukraine, the journalist found in late June.
Kyrgyz officials have faced pressure from both Moscow and Western governments. Concerns have been raised about the possibility of secondary sanctions from the U.S. and the EU, according to the RFE/RL.
Kyrgyzstan-based entities have been frequent exporters of controlled electronics components and other technology to Russia since the full-scale invasion of Ukraine, according to the U.S. Treasury.
Meanwhile in Russia
---
FT: Car exports from Armenia to Russia skyrocketed after imposition of sanctions
Used car exports from Armenia to Russia skyrocketed since Western sanctions were imposed against Moscow due to its full-scale invasion of Ukraine, Financial Times reported.
Russian consumers, unable to access Western-made cars due to sanctions, turn to middleman countries, including Armenia.
Aggregate car exports from Armenia to Russia soared from $800,000 to $180 million in January 2023, according to the report.
Financial Times reported that the trade route for used cars primarily involves importing vehicles from the U.S. via the Georgian Black Sea port of Poti, clearing customs in Armenia, and transporting the cars to Russia.
Armenia's trade has fueled an economic boom, propelling its GDP to a record 13% growth in 2022, more than double the rate of the previous year, according to the report.
The US and the EU accused Armenia of smuggling restricted goods to Russia.
Armenian officials deny the accusations.
Read the full story in English via this link.
FT: Russian oil trade shifts to UAE as Switzerland joined sanctions against Russia
When Switzerland sanctioned Russia for invading Ukraine, a significant portion of Russian oil exports began to go to Dubai and other United Arab Emirates cities instead of Geneva.
UAE-based companies purchased around a third of Russia's exported crude oil worth over $17 billion between January and April, according to the report.
Around 90% of Russian oil was re-exported directly from Russian ports to Asia, Africa, and South America without ever being touched down in the UAE.
Eight out of the top 20 traders of Russian crude oil and half its top refined petroleum product traders were registered in the UAE in the first four months of 2023, customs data shows.
The boom made Dubai a new hub for the Russian oil trade, enriching the UAE with billions of dollars in oil revenue and attracting new companies, according to the report.
Read the full story in English here.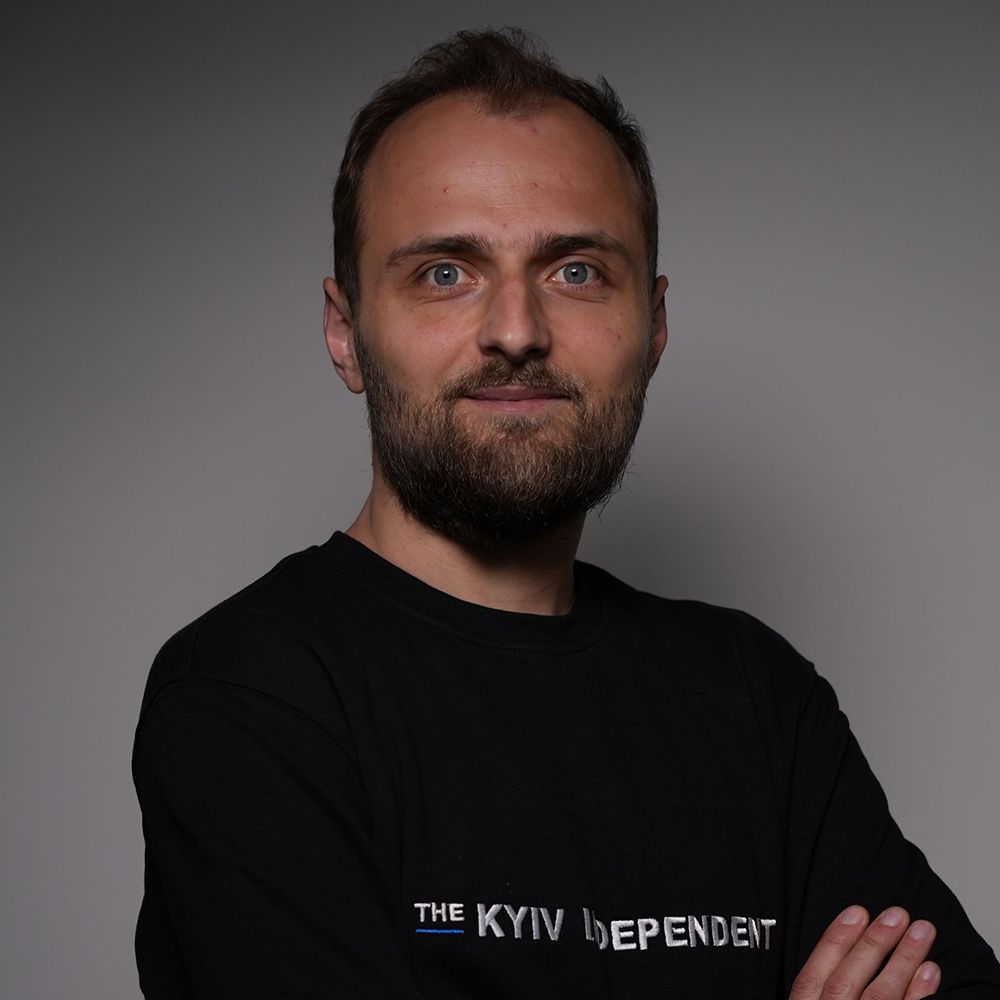 Alexander Khrebet
Reporter
Alexander Khrebet is a reporter with the Kyiv Independent. He covers Ukraine's foreign policy, alleged abuse of power in the country's military leadership, and reports on the Russian-occupied territories. Alexander is the European Press Prize 2023 winner, the #AllForJan Award 2023 winner and Ukraine's 2022 National Investigative Journalism Award finalist. His was published in the Washington Times and Atlantic Council.