This audio is created with AI assistance
Welcome to Investigative Stories from Ukraine, the Kyiv Independent's newsletter that walks you through the most prominent investigations of the past week.
If you are fond of in-depth journalism that exposes war crimes, corruption and abuse of power across state organizations in Ukraine and beyond, subscribe to our investigative newsletter.
If you're enjoying this newsletter, consider joining our membership or supporting us with a one-time donation. Start supporting independent journalism today.
The Kyiv Independent's exclusive
______________________________________________
Many Western-made components found in Russian missiles that attacked Ukraine
Despite predictions that Russia would suffer from missile shortages, Moscow has been able to continue producing new missiles to attack Ukraine – with Western-made components.  
The wide range of sanctions didn't stop the flow of high-tech components that enable Russia to keep striking Ukrainian cities, according to statements of Ukrainian officials and a detailed government report seen by the Kyiv Independent.
Kyiv estimates a steady increase in Russia's production of missiles and loitering munitions throughout 2023 due to a constant supply of microchips and other electronics from semiconductor giants in the U.S., Europe, and Japan.
Western-made components from Texas Instruments, AMD, XILINX (a subsidiary of AMD), Integrated Device Technology, Intel, Altera (a subsidiary of Intel), Infineon, Cypress Technologies (a subsidiary of Infineon), the Netherlands-based Nexperia and Switzerland's Numonyx have been found in the main cruise and ballistic missiles Russia is launching at Ukraine.
Previous reports have highlighted how Western companies are providing components for Russian missiles, leading to internal investigations by companies like Infineon and AMD.
Russia has been able to circumvent sanctions by sourcing components through intermediaries in non-sanctioned countries, such as China.
To stop it, Ukraine proposes placing sanctions on all Russian businesses involved in missile production, requiring "end recipient" certificates for exports to make sure high-tech components don't end up in Russia, as well as holding manufacturing and delivery companies legally liable, and exerting political pressure on countries facilitating component delivery to Russia.
Top investigative stories
______________________________________________
OCCRP: Massive leak reveals how Putin's oligarchs evaded Western sanctions
The Organized Crime and Corruption Reporting Project (OCCRP) and IStories, an independent Russian investigative site, obtained an archive of 50,000 emails and documents leaked from a Russian asset management firm that worked for Boris and Arkady Rotenberg, Putin's inner circle oligarchs.
"The Rotenberg Files" revealed how the brothers evaded sanctions with the help of Western lawyers, bankers, and corporate service providers, including British royal family members.
The cross-border investigative project based on the files involved 17 media outlets. They spent months analyzing and reporting on the archive to produce a series of six investigations into the Rotenberg brothers.
The series highlighted the complicity of these Western enablers, emphasizing the need for increased scrutiny beyond sanctions.
When Russia invaded Ukraine in 2014, the Rotenberg brothers were sanctioned. But a flurry of corporate restructurings, asset transfers, and other schemes helped protect their worldwide assets, the cross-border investigation found.
The Rotenbergs safeguarded their global assets, including luxurious properties and companies in the EU.
British royal family member Prince Michael of Kent's business partners, who advised the Russian Defense Ministry, helped Boris Rotenberg dodge Western sanctions. The prince and his private secretary also lobbied British diplomats and foreign monarchs in that matter, the investigation found.
The cross-border investigation also found that Putin's eldest daughter, Maria Vorontsova, and her former boyfriend purchased a chalet in Austria using a loan financed by Arkady Rotenberg – a small peek into how money flows between Putin and Russian oligarchs.  
The investigation also found that Karina Rotenberg, Boris' wife, holds U.S. citizenship.
Read all six full investigations from "The Rotenberg Files" series in English via this link.
RFE/RL: Russia obtains Western-made electronics through Kazakhstan, Kyrgyzstan
At least five companies from Kazakhstan and Kyrgyzstan are helping Russia bypass the EU and the U.S. sanctions imposed against Moscow for its war against Ukraine, the Schemes, Radio Free Europe/Radio Liberty investigative project, found.
These companies are importing Western-made electronics for Russia's military. The import of microchips, telecommunications equipment, and other electronics, have increased significantly compared to previous years. Imported components have been found in Russian military equipment used in the war against Ukraine – including in missiles, tanks, helicopters, drones, and radio systems.
Russia, Kazakhstan, and Kyrgyzstan are allied through the Collective Security Treaty Organization, a Moscow-led military alliance of six post-Soviet countries.
Some Kazakh and Kyrgyz companies of Russian origin were registered after Russia unleashed its full-scale invasion of Ukraine on Feb. 24, 2022, according to the report.
Four out of five sanction-busting companies the journalists found are from Kazakhstan.
One of them, EltexAlatau, supplies microchips for tank night vision devices through its Russian entities, Eltex-MSK and Eltex.
Other Kazakh companies named in the report are Astaris; Elem Group; and Kompaniya Electronics, which supplies the Russian research institute that develops nuclear warheads.
In many cases, these Kazakh-registered companies have Russian owners. Some were registered shortly after the beginning of the invasion.
The second country supplying high-tech components for the Russian military is Kyrgyzstan. Locally-registered company RM Design and Development supplies the Russian military with components for radio stations.
Kazakh and Kyrgyz officials have faced pressure from both Moscow and Western governments. Concerns have been raised about the possibility of secondary sanctions from the U.S. and the EU, according to the report.
The full story in Ukrainian is available here.
Ukrainska Pravda finds Odesa military enlistment official's lavish property in Spain
Ukrainska Pravda found that Yevhen Borysov, head of the Odesa military enlistment office, acquired lavish real estate and cars registered to his family in Spain worth $4.9 million (4.5 million euros) since the start of Russia's full-scale invasion of Ukraine.
The property includes a $3.3 million villa near Marbella, on Spain's Costa del Sol, as well as three cars collectively worth $500,000, and office space in downtown Marbella, according to the report. The property is registered under Borysov's wife and mother-in-law.
When the story first broke out, Borysov claimed he had no idea whether his family owned property in Spain. Later he said that his wife does business in Spain, and he "doesn't get involved" in it.
Borysov has served in the military enlistment office since 1996, according to Ukrainska Pravda.
Months ago, the State Investigation Bureau launched an investigation into Borysov after reports that he was taking bribes to exempt men from the military draft.
Meanwhile, an internal probe into Borysov found no violations, Natalia Humeniuk, the spokesperson for Ukraine's military Southern Command, told Radio Free Europe/Radio Liberty on June 23. Humeniuk also said that Borysov was still carrying out his duties.
But after the investigation by Ukrainska Pravda, President Volodymyr Zelensky ordered the Commander-in-Chief of the Armed Forces, Valerii Zaluzhnyi, to dismiss Borysov and to launch a special commission to vet heads of enlistment offices in other regions.
Watch the full story in Ukrainian with English subtitles via this link.
Schemes: State film agency allows company with ties to Russian propagandists to screen movies in Ukraine
The Ukrainian state film agency issued 35 film distribution certificates to the UFD company that produced Russian propaganda films directed by Fyodor Bondarchuk, Radio Free Europe/Radio Liberty's investigative project, found.
Journalists found that the UFD got distribution certificates during Russia's war against Ukraine.
The Russian propaganda movie producer and the co-founder of UFD, Michael Schlicht, left the company in March 2023, according to the report.
Watch the full story in Ukrainian via this link.
Impact
______________________________________________
EU sanctions tech company developing cyberattack software for Russian government
The European Union sanctioned a Moscow-based software developer, Vulkan, on June 23, following a journalistic investigation that shed light on the company's alleged role in the Russian invasion of Ukraine.
The EU said Vulkan got a license from the Russian security service, FSB, usually issued to Russian IT companies that develop encryption, data management, or intelligence-gathering technologies.
In late March, the investigation by an international consortium of media outlets found that Vulkan develops software for Russian cyberattacks, "troll factories," and Internet censorship, as well as software for the Russian military and special services for the Russian Defense Ministry, FSB, and Foreign Intelligence Service.
"The Vulkan Files" investigative project was a collaboration between the Washington Post, the Guardian, and Süddeutsche Zeitung, among others.
Journalists found that Vulkan developed the Amezit software in 2016 under an order from Russia's Defense Ministry to surveil and control the Internet outside Russia, including in Ukraine, and to enable social media disinformation campaigns.
Another Vulkan-developed software, Crystal-2, reportedly offers training to cyber specialists on how to bring down critical infrastructure, including air, sea, and railway transport.
The journalists also found Vulkan's links to the notorious Sandworm hacking group, which the U.S. government blamed for two blackouts in Ukraine and for launching NotPetya, the most economically damaging malware in history.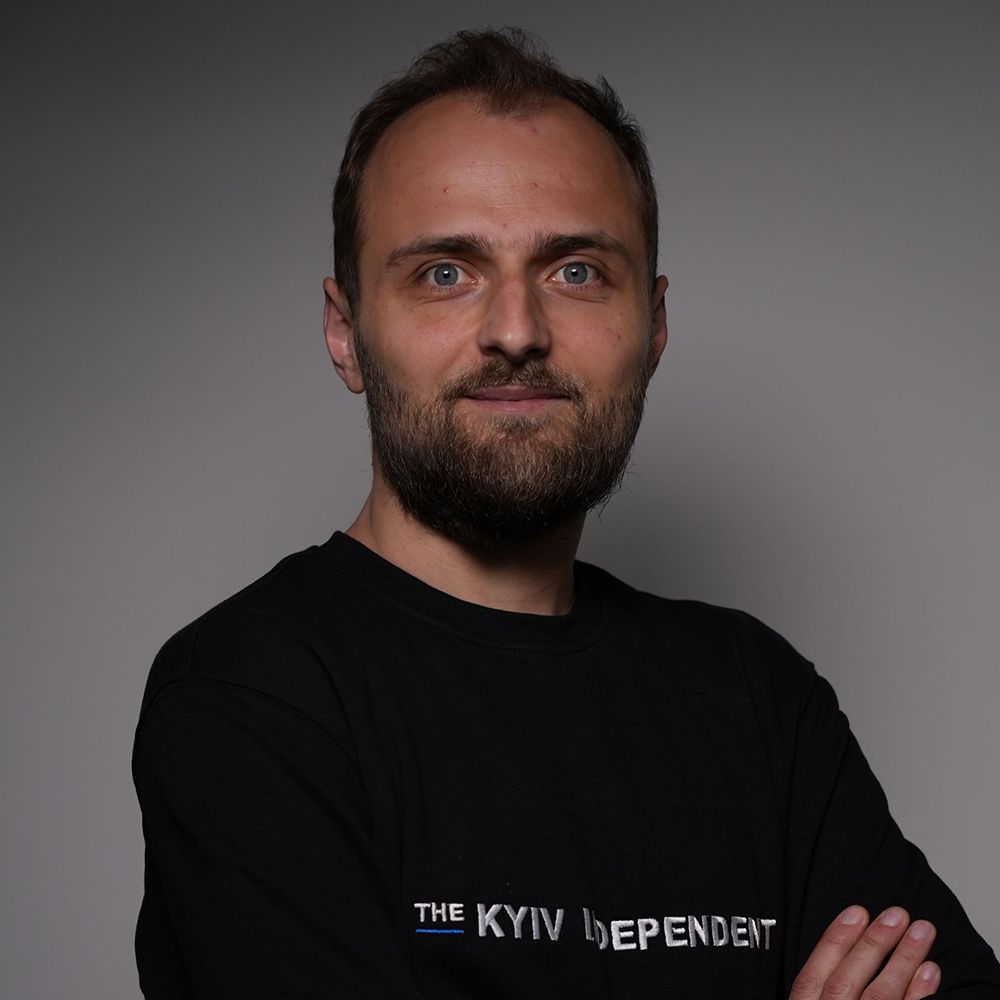 Alexander Khrebet
Reporter
Alexander Khrebet is a reporter with the Kyiv Independent. He covers Ukraine's foreign policy, alleged abuse of power in the country's military leadership, and reports on the Russian-occupied territories. Alexander is the European Press Prize 2023 winner, the #AllForJan Award 2023 winner and Ukraine's 2022 National Investigative Journalism Award finalist. His was published in the Washington Times and Atlantic Council.