This audio is created with AI assistance
In addition to Wagner Group mercenaries, Russia is sending airborne and motorized rifle units to Bakhmut, Serhii Cherevatyi, a spokesperson for Ukraine's Eastern Operational Command, reported on May 20.
According to Cherevatyi, capturing Bakhmut remains a top priority for Russia's military, noting that Moscow wants "some kind of trophy" for its efforts.
Over the past 24 hours, Russian and Ukrainian forces reportedly engaged in 17 skirmishes near Bakhmut, during which 92 Russian troops were killed and 156 were wounded.
Cherevatyi added that Russian forces shelled Ukrainian defensive positions 414 times.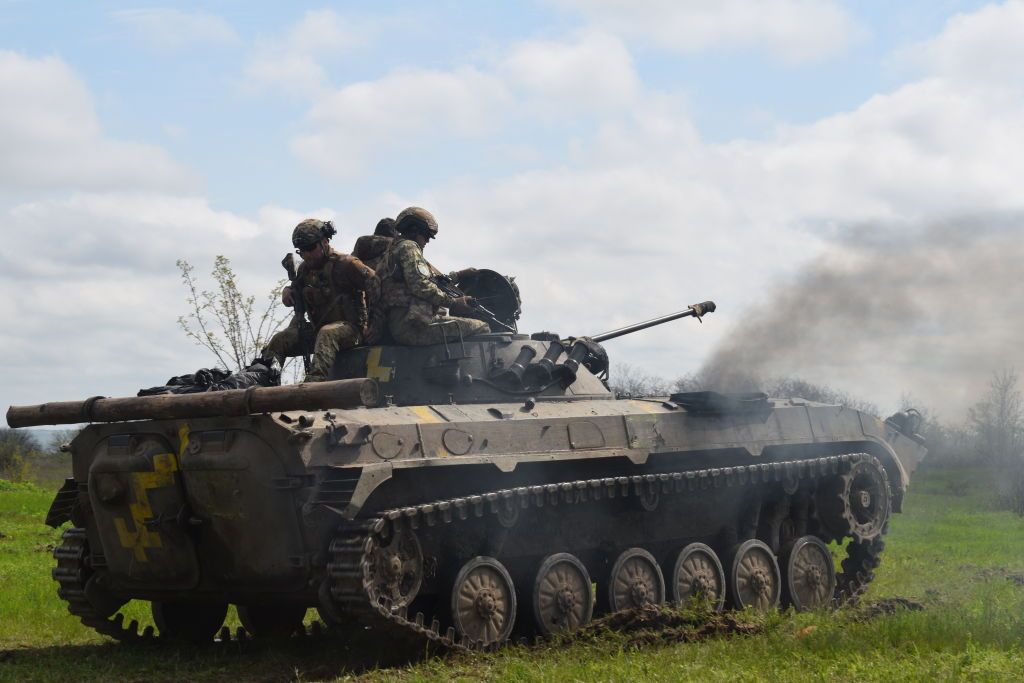 Earlier on May 20, the U.K. Defense Ministry reported that the Russian military has likely redeployed several battalions to the Bakhmut sector.
Following Ukrainian successes at Bakhmut's flanks and growing concerns about the Wagner mercenary group's reliability, Russia probably seeks to claim at least some level of success in the war, the ministry said.
This move reportedly represents a serious commitment since Russia retains only a few uncommitted units in Ukraine.
The battle of Bakhmut has been ongoing since August 2022 and has been described as one of the largest and heaviest engagements in the war.
Moscow grows increasingly reliant on the Wagner PMC in the Bakhmut battle.
Recently, the PMC's founder Prigozhin threatened to withdraw his forces from the embattled Donetsk Oblast city, and according to the Washington Post leaks, he has been in contact with Ukrainian military intelligence.
In the meantime, Ukraine's forces have seized the initiative around Bakhmut and advanced up to 500 meters in some areas.