This audio is created with AI assistance
Key developments on June 3-4:
Governor: Two-year-old killed, 22 people injured in Russian missile attack on apartment building in Dnipro
Russia attacks Ukraine with cruise missiles and drones overnight on June 4
Zelensky: 'We are ready for the counteroffensive'
Yet another incursion allegedly held in Belgorod Oblast
Russia rotating frontline troops, but Wagner mercenaries are still in Bakhmut

A two-year-old girl was found dead under the rubble of an apartment building in the town of Pidhorodne, Dnipropetrovsk Oblast, that was hit by a Russian missile attack on June 3, according to local Governor Serhii Lysak.
He said the attack also injured 22 people, including five children. Earlier, Lysak reported that three injured boys, aged 6, 11, and 15, were in critical condition.
Ukraine's State Emergency Service said a Russian missile hit an area between two two-story residential buildings.
According to Lysak, the missile strike partially destroyed the buildings and damaged 10 nearby homes, as well as cars, shops, and gas pipelines. Clearing of the rubble was ongoing as of the afternoon of June 4.
According to Lysak, the killed girl's name was Liza, and she had only recently turned two.
"She was at home with her mother when a Russian missile hit the yard of the building. Both were found under the rubble," Lysak wrote on Telegram.
Lysak added that the girl's mother survived. She was found first and taken to the local intensive care unit. The girl was found in the early hours of June 4, which also marks the International Day of Innocent Children Victims of Aggression.
As of today, at least 485 children have been killed, and 1,005 have been injured, since the beginning of the all-out war in February 2022, according to the Prosecutor General's Office.
Pidhoronde is located just north of Dnipro, the regional capital of Ukraine's southeastern Dnipropetrovsk Oblast. With parts of the oblast located not far from the southern front lines, some towns and cities are frequently targeted by Russian troops, but not in this area.
Russia attacks Ukraine with cruise missiles, drones overnight on June 4
Russia launched six cruise missiles and five drones against Ukraine overnight on June 4.
According to the Air Force of Ukraine's Armed Forces, the country's air defenses shot down four out of six cruise missiles and three of five drones that Russia launched to attack "military facilities and critical infrastructure."
Russian Kh-101s and Kh-555s missiles were fired by missile carrier aircraft Tu-95MS from the Caspian Sea area. The drones were Iranian-made Shahed 136/131s, launched from Bryansk Oblast, a region bordering Ukraine.
The Kyiv City Military Administration said all the missiles and drones targeting the capital were intercepted. The authorities did not specify how many or what they were targeting.
However, explosions were reported in Kyiv, Kirovohrad, and Sumy oblasts.
On the morning of June 4, Ukraine's Air Force spokesperson Yurii Ihnat reported that two missiles struck an active airfield near Kropyvnytskyi in Kirovohrad Oblast. He added that the attack also damaged some infrastructure assets in Sumy Oblast.
Russian missile and drone attacks have intensified in recent weeks. Still, the attacks are much smaller in scope than the mass strikes Ukraine endured during the winter.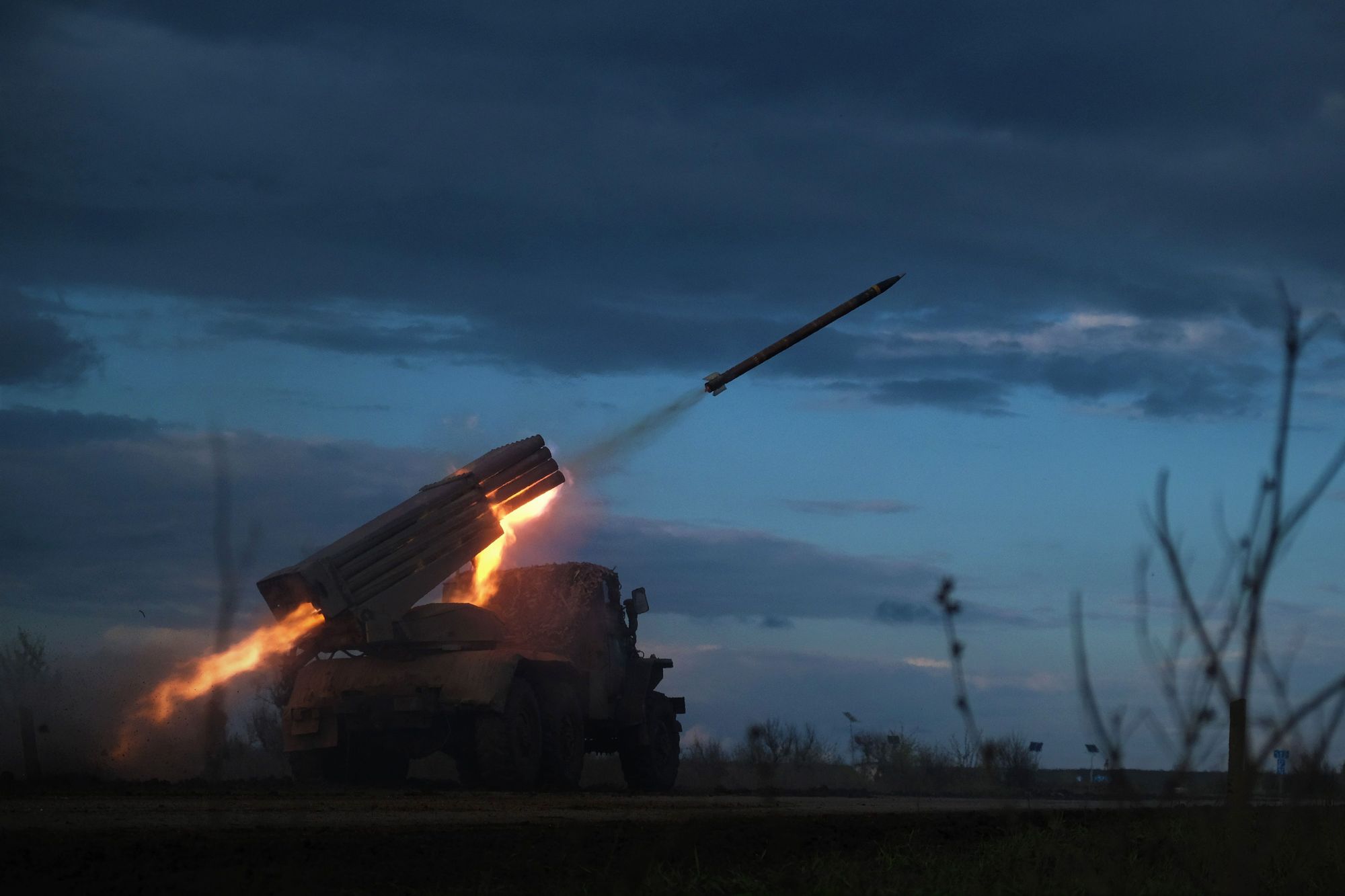 Zelensky: 'We are ready for counteroffensive'
In an interview with the Wall Street Journal released on June 3, President Volodymyr Zelensky said that Ukraine is "ready for counteroffensive."
"I believe that today we are ready to do this (conduct a counteroffensive)," Zelensky told the Wall Street Journal in the southern city of Odesa before he headed to the European Political Community Summit in Moldova.
"We would like to have some things but can't wait for months. We really believe in success. I don't know how much time we really need," he said.
Also, on June 4, Ukraine's Deputy Defense Minister Hanna Maliar published a video saying that "plans love silence" and that "there will be no announcement about the beginning," presumably of the upcoming much-anticipated counteroffensive.
Earlier on June 2, the U.S. National Security Council spokesman John Kirby said that the U.S. administration believes that together with allies and partners, they have adequately provided military assistance to Ukraine for conducting a counteroffensive.
"First and foremost, we are very pleased that we have met Ukraine's needs for conducting its counteroffensive at the moment. When they begin (the offensive), it depends on them, but we are confident that we have done everything possible. And when I say 'we,' I mean not only the U.S. but also our allies and partners," Kirby said.
In the June 3 interview with the Wall Street Journal, however, Zelensky noted that Russia still has air superiority over Ukraine.
"The lack of protection from enemy aircraft means that many soldiers will die during the counteroffensive," he said.
More countries have joined the fighter jet coalition aimed at accelerating the training of Ukrainian forces on F-16s and other fourth-generation fighter jets. Still, it's unclear when the jets will be delivered.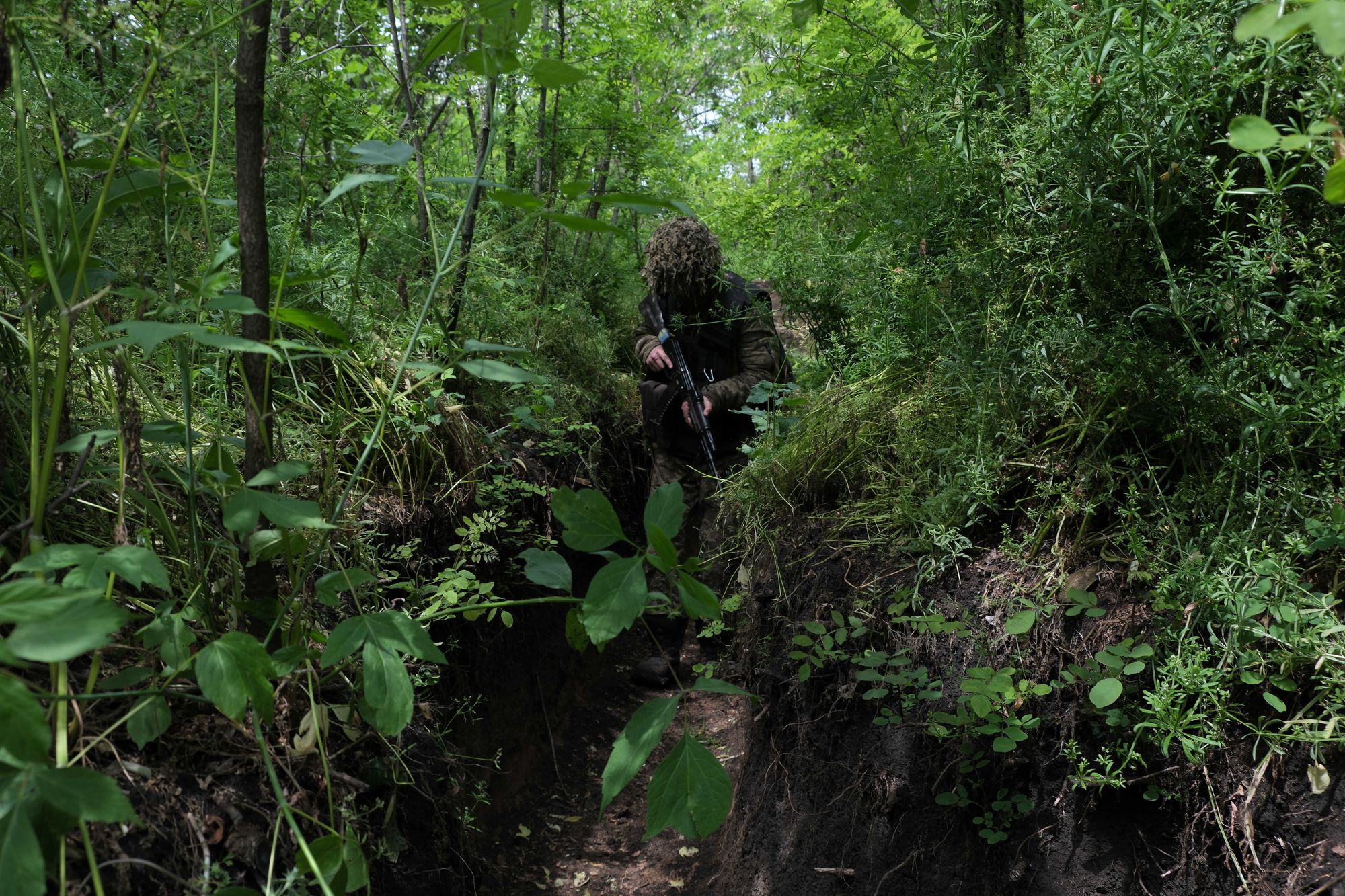 Yet another incursion reported in Belgorod Oblast
On June 4, the Russian Volunteer Corps, one of the Russian militia groups fighting on Ukraine's side, claimed that it entered Russia's Belgorod Oblast and was fighting near the city of Shebekino.
Later in the day, the group posted a video addressing the governor of Belgorod Oblast, Vyacheslav Gladkov, claiming that "as a gesture of goodwill," they are ready to give him the Russian soldiers they had allegedly captured in Belgorod Oblast "for the opportunity to talk with him to discuss the current situation in the region and the future of Russia."
"Therefore, we invite you to a dialogue in the church in Novaya Tavolzhanka. Arrive in an ambulance in person, accompanied by a driver, unarmed," Russian Volunteer Corps wrote on Telegram.
Novaya Tavolzhanka is a village in Russia's Belgorod Oblast near the Ukrainian border.
Gladkov posted a response video, claiming he was ready to meet them. According to him, there had been an incursion in Novaya Tavolzhanka, and the fighting was ongoing when he made his comments on the afternoon of June 4.
He didn't agree to come to the village and suggested that he could meet with the militia "from 5 to 6 p.m. in the city of Shebekino" and only if the captured Russian soldiers were still alive.
At 8:30 p.m., the Russian Volunteer Corps published yet another video saying that Gladkov did not show up and that the number of their prisoners had increased.
The militia group also said that Wagner boss Yevgeny Prigozhin claimed he was ready to participate in the talks regarding prisoners, without providing further details. They also added that Russian soldiers they had allegedly captured would be "transferred to the Ukrainian side for the prisoners' exchange procedure."
Belgorod Oblast, which borders Ukraine, recently saw extensive fighting as Russian militia groups that claim to fight alongside Ukraine conducted a successful incursion in the oblast's territory.
On May 22, the Russian Volunteer Corps and another similar group — the Free Russia Legion — claimed they had crossed into Russia's Belgorod region and taken hold of border villages.
Russian authorities announced a "counter-terrorist operation" and evacuated residents from settlements near the Russian-Ukrainian border.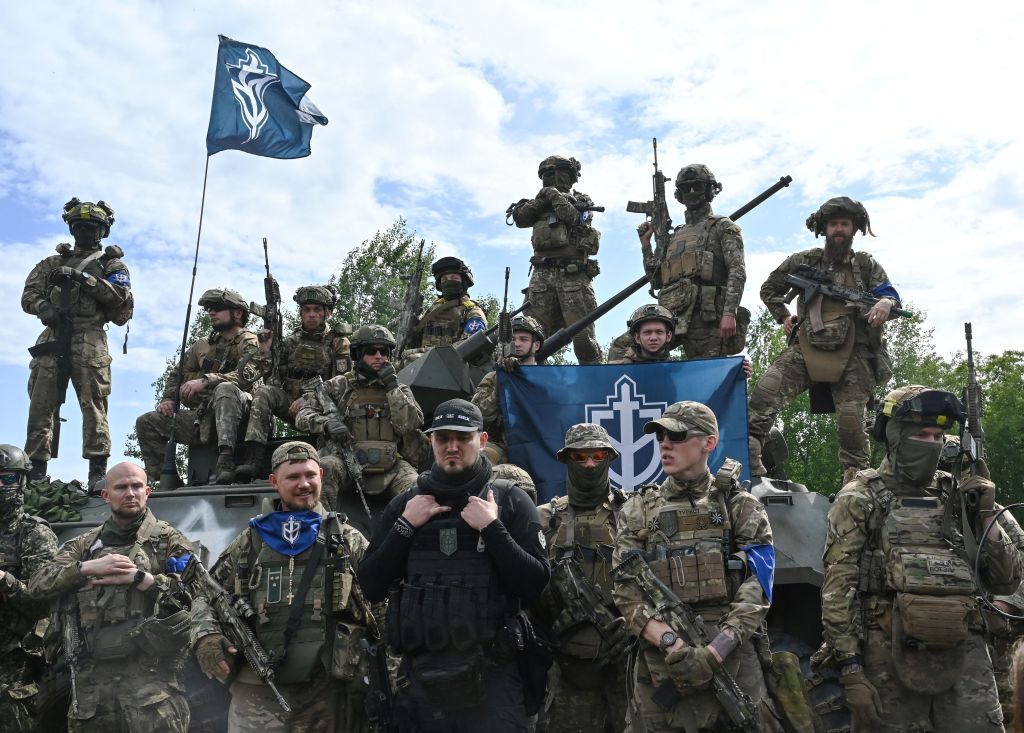 Russia rotating front-line troops, but Wagner mercenaries still in Bakhmut
Ukrainian Deputy Defense Minister Hanna Maliar said on June 3 that Russian fighters of the Wagner mercenary group had not left Bakhmut in Donetsk Oblast completely. According to her, they are training the newly arriving regular Russian troops.
On May 20, however, Prigozhin announced that his fighters would complete their withdrawal from Bakhmut by June 1.
Maliar said that the situation on the front line is imperceptibly changing, with Russia regrouping and replacing the worn-out troops that have been attacking in six directions in Donbas.
Also, on June 3, Oleksandr Syrskyi, commander of Ukraine's Land Forces, said Russia continues to suffer "significant losses" in Bakhmut.
"The enemy continues to suffer significant losses in the Bakhmut sector," Syrskyi wrote on Telegram. "The (Ukrainian) defense forces continue to fight. We will win."
According to the National Security and Defense Council chief Oleksiy Danilov, Ukraine's losses in the Battle of Bakhmut were 7.5 times lower than Russia's.  
Danilov told the Italian newspaper Corriere della Sera that Russia had lost 22,816 people in Bakhmut since Sept. 1, 2022, without specifying the source of this estimation.
For months, Bakhmut has been the site of intense attritional fighting between Russia and Ukrainian forces. As of late May, almost the whole city is controlled by Russian troops, which has been confirmed by the Kyiv Independent's sources among the Ukrainian military on the ground. Ukraine hasn't officially recognized the fall of Bakhmut.