This audio is created with AI assistance
Key development on Sept. 8:
Ukrainian forces take control of more than half of Klishchiivka south of Bakhmut
Military: Russia prepares strike force near Novoiehorivka in Lyman direction
Russian missiles hit 3 Ukrainian cities, killing 1, injuring more than 70
Musk denied Kyiv's request to turn on Starlink in Crimea to disrupt attack on Russia's fleet
Romania to set up shelters near area of Russian Danube strikes
Ukrainian forces have taken control of more than half of the village of Klishchiivka, located south of Bakhmut, Deputy Commander of the 3rd Assault Brigade Maksym Zhorin told Radio Free Europe/Radio Liberty (RFE/RL) on Sept. 8.
"There is still a small part (of the village), maybe a street and a half, that the enemy is trying to partially control, but they are not succeeding," Zhorin said of the situation in the embattled Donetsk Oblast settlement.
"We have created such conditions in this direction that Russian forces are unable to properly use their equipment."
According to the officer, Ukrainian forces have destroyed almost all Russian equipment in this sector, including tanks and infantry fighting vehicles. He added that Russian vehicles that remain are not used or utilized only for transport or logistical purposes.
However, Zhorin stressed that air strikes remain a serious problem for Ukrainian troops, including drones, aircraft, and guided aerial bombs. Electronic warfare systems also pose challenges to Ukrainian soldiers.
In close combat, Russian troops are unable to hold out and are forced to retreat, the officer said.
The deputy commander also noted that Russian forces suffer heavy losses daily along the line of the villages of Klischchiivka, Andriivka, and Kurdiumivka, forcing them to withdraw from their positions.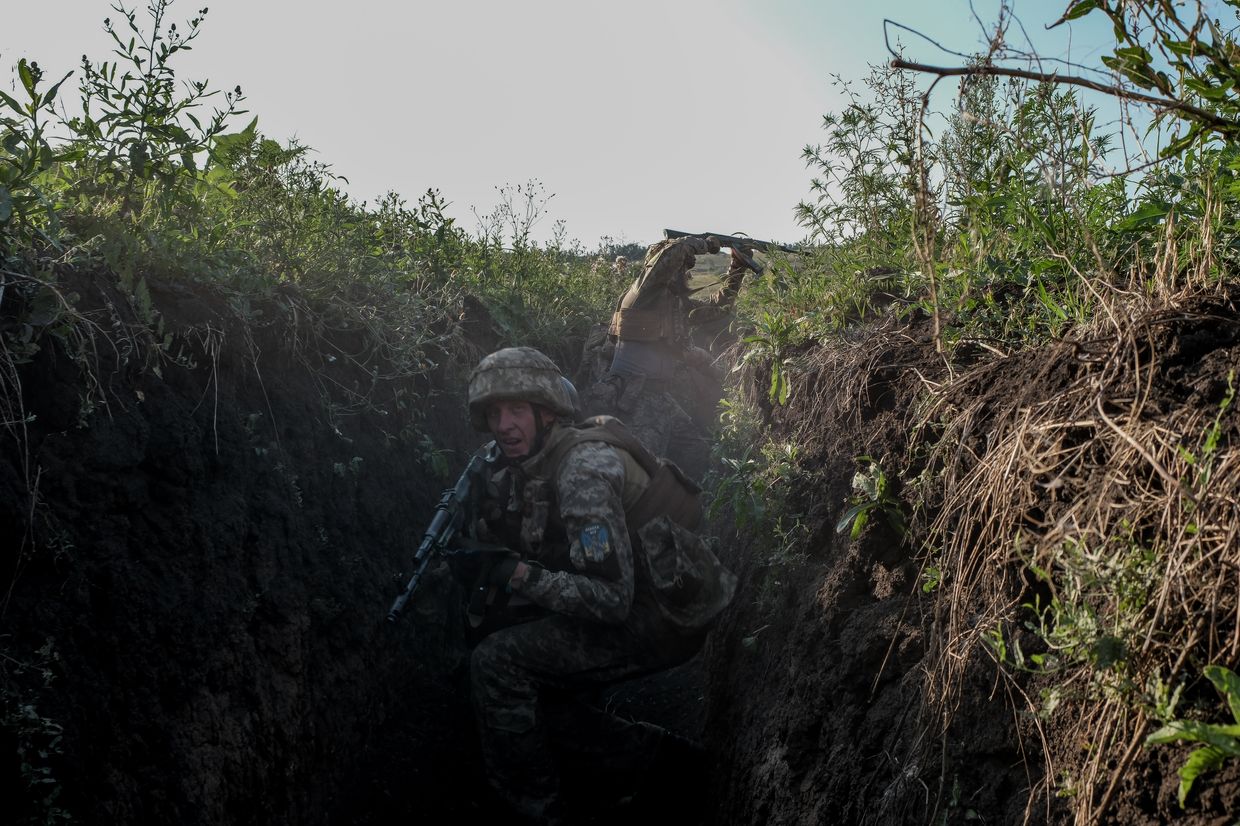 At the same time, Russian troops are attempting to create new footholds. As a result of the fighting, all three villages have been completely destroyed in recent months, Zhorin revealed.
The area around Bakhmut is one of the main sectors of Ukraine's ongoing counteroffensive. Kyiv has reported moderate but steady advances along the flanks of the occupied city.
Deputy Defense Minister Hanna Maliar reported on Sept. 4 that Ukraine had made gains near Klishchiivka, while Russian forces carried out unsuccessful attempts to take back lost positions near said village, as well as around Kurdiumivka and Ozarianivka as they attempted to restrain the advance of Ukrainian troops toward Bakhmut.
Ukrainian counteroffensive forces made gains in two sectors of the front, advancing in western Zaporizhzhia Oblast and south of Bakhmut, the Institute for the Study of War (ISW) wrote in its Sept. 7 report.
"Ukrainian forces are making tactical gains and successfully attriting defending Russian forces," the ISW said.
Citing geolocated footage and Russian military commentators, the ISW said that Ukrainian troops advanced north of Verbove, reaching the northwestern outskirts of the settlement.
Verbove is located in western Zaporizhzhia Oblast, about 10 kilometers east of the recently-liberated village of Robotyne.
The ISW also said counteroffensive units made gains southwest of Bakhmut.
As Ukrainian forces begin to breach Russia's outer lines of defense, expectations for the next stage of the counteroffensive are changing. On Sept. 7, U.S. intelligence official Trent Maul said there was a "realistic possibility" that Ukraine would break through Russia's second and third defensive lines by the end of the year.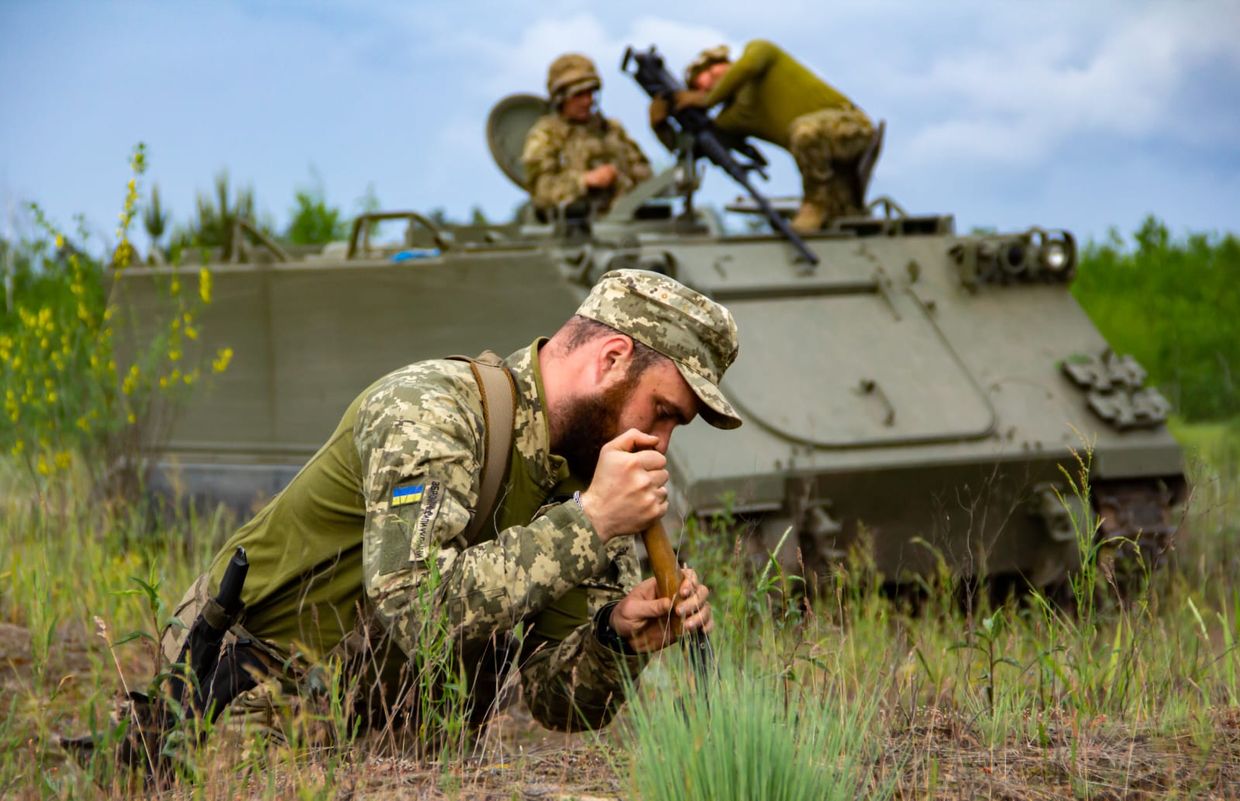 The ISW also cited a Ukrainian official, former Aidar Battalion Commander Yevhen Dykyi, who said on Sept. 4 that Russia's next defensive layers are not as heavily mined as previous ones.
"The subsequent series of Russian defensive positions may be weaker, less mined, and less manned than the defensive layer that Ukrainian forces have breached," the ISW said.
The ISW also injected a note of caution. While "Ukraine's counteroffensive may achieve operational successes in 2023," the ISW said it was important to note that Russian defenses "are not uniform."
Moreover, Ukraine's southern front faces an additional challenge. The National Guard reported on Sept. 7 that Russia is relocating troops from other sectors of the front to positions in the south.
"Subsequent series of Russian defensive positions still pose significant challenges for Ukrainian forces and may in sections be strongly held," the ISW said.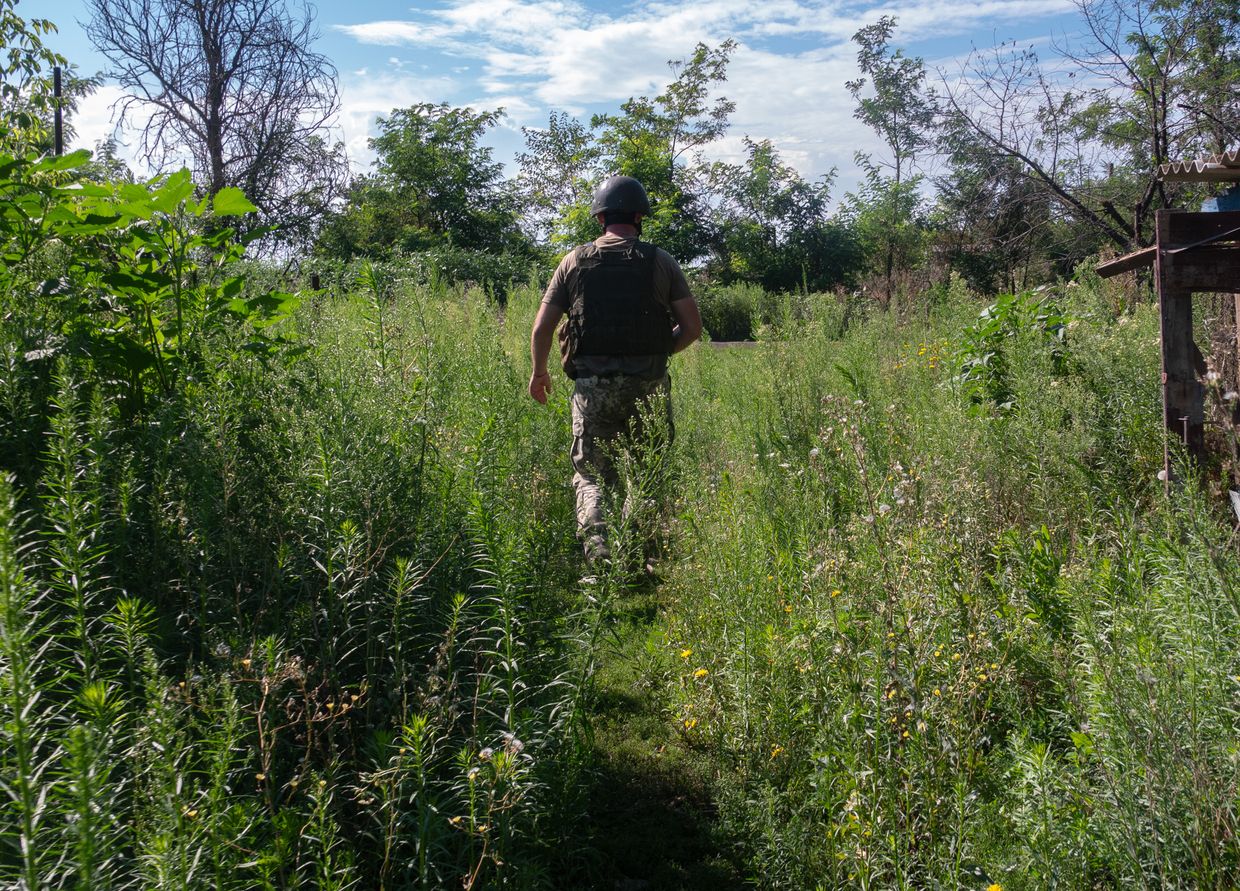 Military: Russia prepares strike force near Novoiehorivka in Lyman direction
Russia is accumulating its forces near the Luhansk Oblast village of Novoiehorivka in the Lyman direction, one of the epicenters of fighting on the eastern front, Eastern Force Grouping spokesperson Illia Yevlash said on Sept. 8.
"Now the enemy is accumulating all their forces there. They have prepared a strike force in that direction," Yevlash said on television.
According to the spokesperson, Ukrainian forces are holding back a heavy onslaught by Russian invaders, with tens of thousands of ammunition rounds fired at them every day.
Russia is reportedly consolidating forces from broken units, sending all military personnel, including signalers, into combat.
Since July, the Ukrainian military has warned that Russia began accumulating a significant force around Lyman and Kupiansk. In late August, Yevlash reported that Russia had concentrated over 100,000 troops in the Kupiansk-Lyman direction in Kharkiv Oblast and Luhansk Oblast.
According to the U.K. Defense Intelligence, this is likely part of a Russian strategy to seize the initiative from Ukrainian forces, who are advancing on the southern front and around Bakhmut.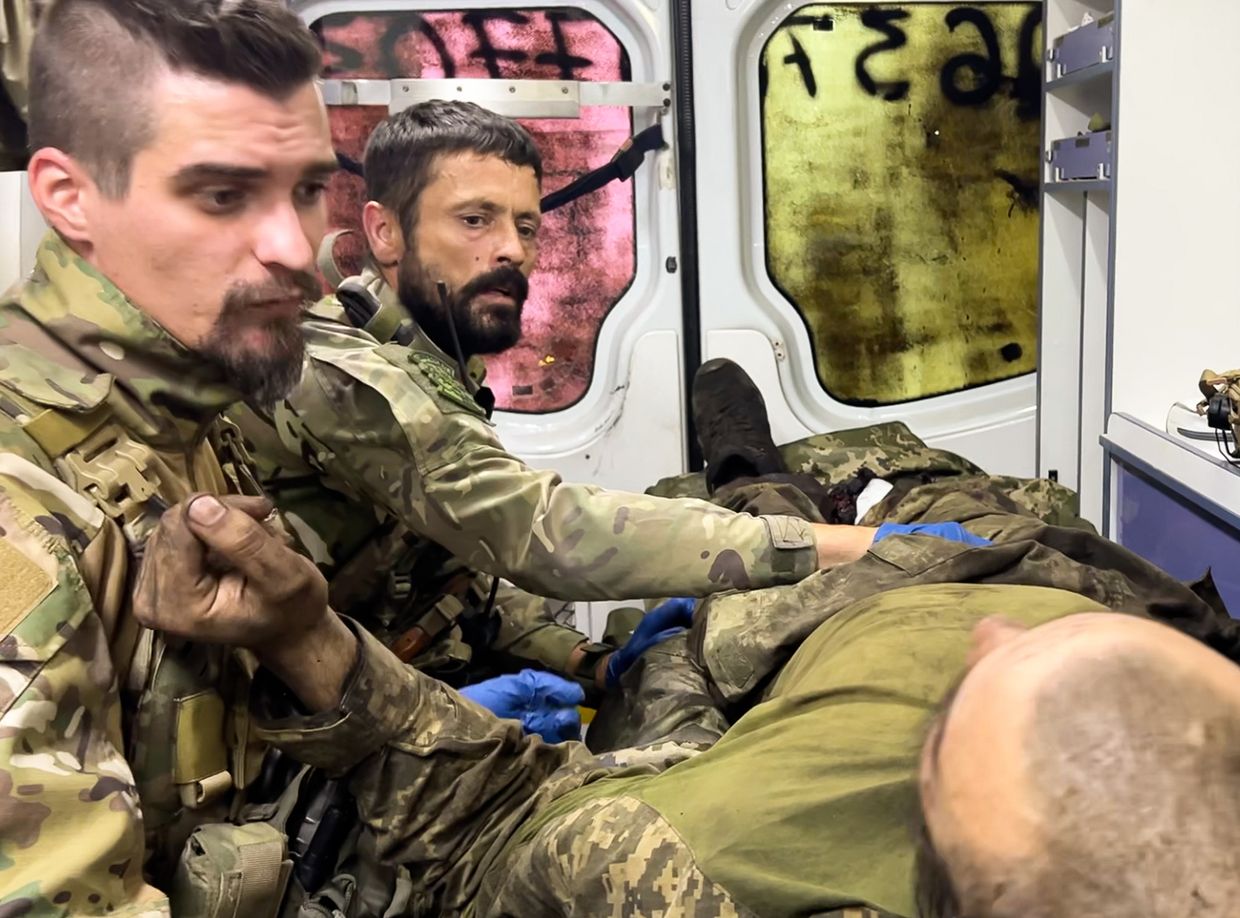 Russian missiles hit 3 Ukrainian cities, killing 1, injuring more than 70
Russian troops launched missile attacks against the cities of Kryvyi Rih, Zaporizhzhia, and Sumy on the morning of Sept. 8, killing one person and wounding more than 70 people.
Russia hit a police station in Dnipropetrovsk Oblast's Kryvyi Rih, damaging nearby residential buildings as well, said Interior Minister Ihor Klymenko.
The administrative building where the police were stationed also hosted several offices, according to head of the Kryvyi Rih military administration Oleksandr Vilkul.
At least 73 were injured in the attack on Kryvyi Rih, Governor Serhii Lysak reported later in the day on Sept. 8.
Some 35 of the wounded have been hospitalized; two men aged 34 and 28 are in serious condition, the governor said. One person - a policeman - was killed in the attack.
The strike reportedly damaged 62 apartment buildings, seven houses, and over 50 cars.
"Those who were at the epicenter of the events are provided with psychological help. More than 70 people requested it," Lysak said following the attack.
In northeastern Sumy, a Russian missile hit a two-story apartment building, causing a large-scale fire and damaging over 20 houses and eight vehicles, the State Emergency Service's regional department reported.
Three people were injured in the attack, including an elderly couple rescued from the rubble, according to the Sumy Oblast police.
The morning attack also injured a man in Zaporizhzhia, southern Ukraine, according to preliminary information published by the city's acting mayor, Anatolii Kurtiev.
The blast wave shattered windows in several high-rises and educational institutions, Kurtiev said on Telegram.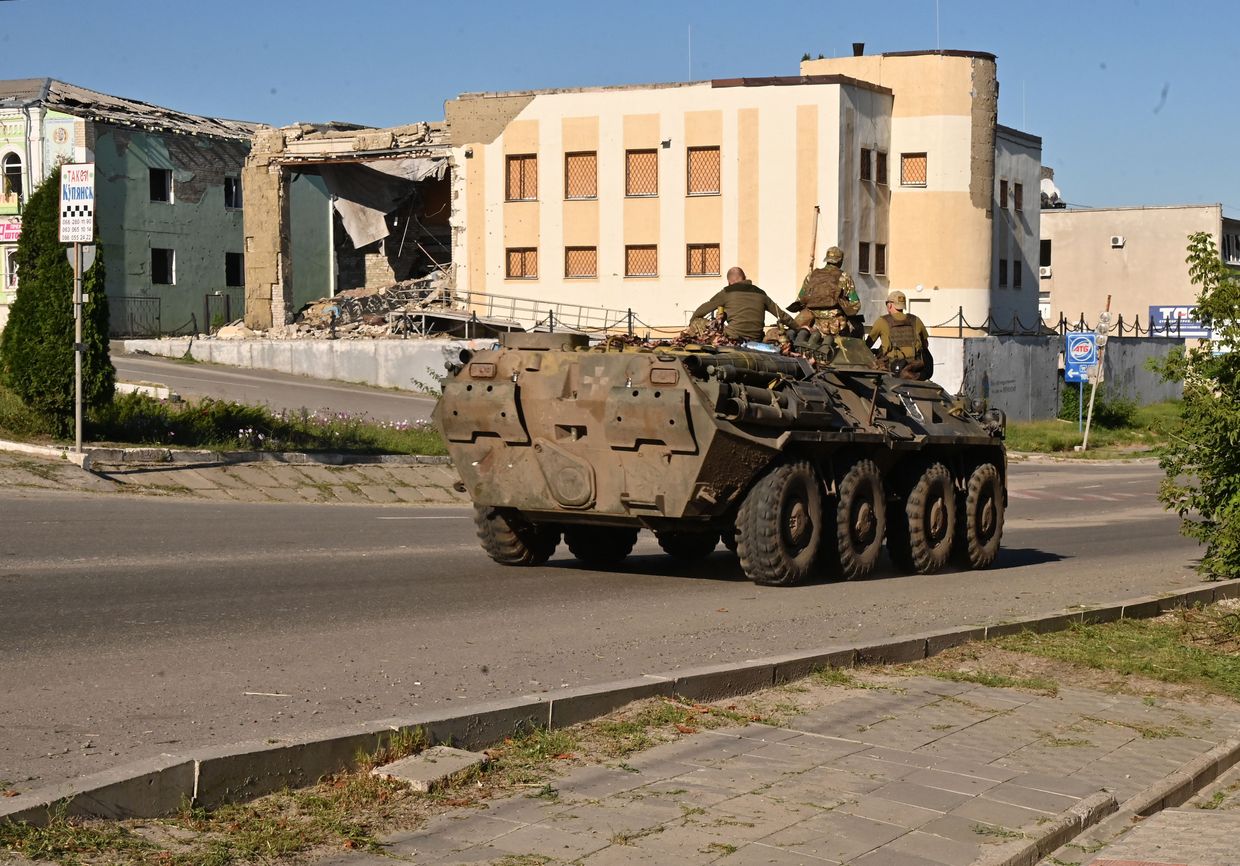 Musk says he denied Kyiv's request to turn on Starlink in Crimea to disrupt attack on Russia's fleet
Elon Musk denied that he had Starlink satellite communications deactivated near Crimea last year to disrupt a Ukrainian drone attack against Russian military ships, saying that they had not been active in this region in the first place.
Musk also said, however, that he had received a request "from government authorities" to activate Starlink, operated by his spacecraft manufacturer SpaceX, "all the way to Sevastopol."
He didn't specify who exactly had sent the request.
"The obvious intent being to sink most of the Russian fleet at anchor. If I had agreed to their request, then SpaceX would be explicitly complicit in a major act of war and conflict escalation," the billionaire claimed on his social media platform X, formerly known as Twitter.
Musk also called on Russia and Ukraine "to agree to a truce," equating Ukraine's fight to liberate the occupied territories to Russia's unprovoked and brutal assaults.
"Every day that passes, more Ukrainian and Russian youth die to gain and lose small pieces of land, with borders barely changing. This is not worth their lives," he added.
Musk's statement comes a day after CNN cited an excerpt from an upcoming book by Walter Isaacson, saying that Musk had ordered his engineers to turn off Starlink near the occupied peninsula to prevent Ukrainian submarine drones from hitting Russia's Black Sea fleet.
According to the author, Musk's decision was driven by fear of Moscow's nuclear retaliation, sparked by the billionaire's conversations with senior Russian officials.
SpaceX began providing Ukraine with the Starlink satellite internet system shortly after the Russian full-scale invasion in February 2022. The system has been crucial for providing communications for the Ukrainian military, as well as for energy, telecommunications, healthcare, and agricultural facilities in Ukraine.
In October 2022, Musk said he could no longer keep Starlink in Ukraine operational due to high upkeep costs and requested funding from the Pentagon. The billionaire later changed his statement and said Starlink will stay online regardless of the Pentagon's support.
According to an article by The New Yorker published on Aug. 21, Musk held conversations with Vladimir Putin – though the billionaire denied talking to the Russian president – which affected Musk's change of position regarding Ukraine.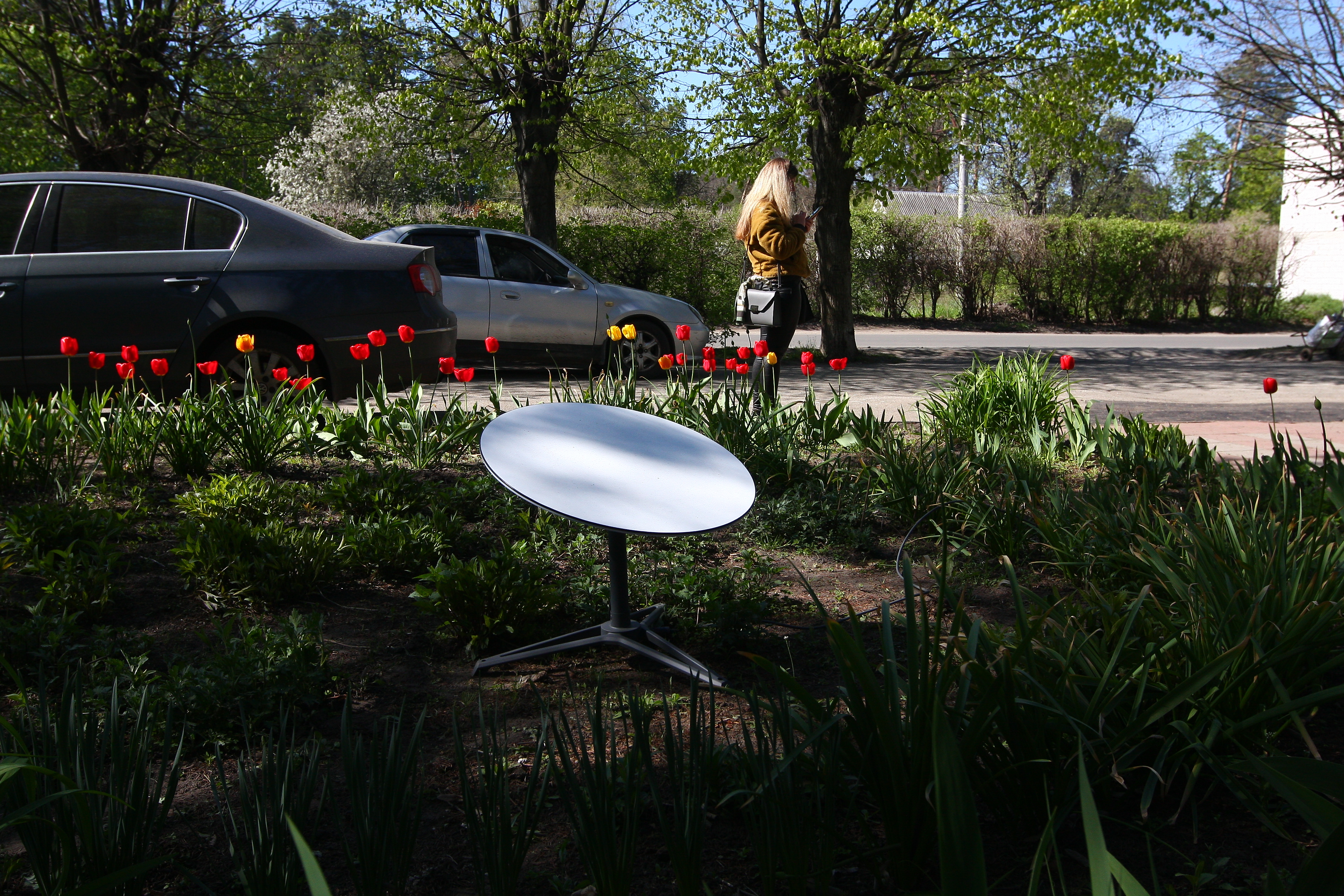 Romania to set up shelters near area of Russian Danube strikes
Romania will introduce new security measures to protect the civilian population near the Danube River in response to Russian strikes against Ukrainian ports, based on a document issued on Sept. 7 by Romania's National Committee for Emergency Situations.
These steps will include identifying areas at risk of falling "elements of the means of combat," issuing warnings through the Ro-Alert emergency system, and building shelters in the settlements on the Romanian side of the Danube River, namely in Plauru and Ceatalchioi.
The authorities will also select existing structures that can be used as shelters and will instruct the population in the area on what to do in dangerous situations.
Identifying the areas that are at heightened risk of falling debris will be carried out by Romania's Defense Ministry.
According to the document, the decision was taken due to the "recent and repeated attacks carried out on the Ukrainian ports of Reni and Izmail, as well as the response of the Ukrainian air defense that caused the dispersion of the projectiles over large areas."
Russian forces have repeatedly targeted Ukrainian ports on the Danube River, lying not far from the Romanian border, after Moscow's unilateral termination of the Black Sea Grain Initiative. Following a drone attack overnight on Sept. 4, Ukraine said that some of the unmanned aerial vehicles (UAV) had fallen and detonated on Romanian soil.
Bucharest initially denied the report, only to change their statement on Sept. 6 when Romanian Defense Minister Angel Tilvar confirmed that what appeared to be drone fragments had been found on Romania's side of the Danube River.
According to NATO, there was no indication that the fragments resulted from a deliberate Russian attack against the Alliance member Romania.