This audio is created with AI assistance
Key developments on Aug. 23:
Russian media: Private jet crashes in Russia, warlord Prigozhin listed among passengers
Intelligence chief: Russia has 27 operable Tu-22M3 bombers left following recent strikes
Media: Russian military pilot defects to Ukraine
Zelensky meets Hungarian president in Kyiv
Ukraine's partners pledge new aid at Crimean Platform
Russian state media reported on Aug. 23 that a private plane crashed in Russia's Tver Oblast, with Yevgeny Prigozhin, the founder of the Wagner mercenary group, listed as one of the passengers on board.
According to Russia's Emergency Situations Ministry, all 10 people on board, including three crew members and seven passengers, died in the crash.
The Russian independent media outlet Verstka wrote that the plane took off from Moscow en route to St. Petersburg at around 7 p.m. local time, and communication was lost at 7:11 p.m.
The crash took place exactly two months after Prigozhin initiated what he called a "march for justice" against the Russian military leadership, a short-lived mutiny that ended the following day.
Tensions between Prigozhin and the Russian military leadership escalated for months leading up to the mutiny, with Prigozhin publicly expressing frustration over inadequate weapons and logistical support for his troops during the 10-month battle for Bakhmut.
Wagner played an instrumental roll in Russia's push to take the once-prosperous industrial city in Donetsk Oblast, essentially leveling it to ground.
During its short-lived armed "rebellion," Wagner managed to effectively take control of the southern Russian city of Rostov-on-Don and threatened Moscow. However, Prigozhin called off the mutiny the next day, reaching an agreement with the Kremlin.
Wagner forces were allowed to relocate to Belarus despite Russian dictator Vladimir Putin originally condemning the infighting between Prigozhin and the Russian military leadership as "treachery" that undermines "the unity of Russia."
Intelligence chief: Russia has 27 operable Tu-22M3 bombers left following recent strikes
Military intelligence chief Kyrylo Budanov said on Aug. 23. that the Russian Air Force currently has 27 operable Tu-22M3 strategic bombers following recent strikes against Russian military airports in Soltsy and Shaykovka.
"They had about 31 operable Tu-22s left, now 29, and not counting two others that are being repaired – 27," the head of the Main Directorate of Intelligence (HUR) said in an interview with Radio Free Europe/Radio Liberty.
Budanov added that Russia is currently operating 436 aircraft in military operations against Ukraine.
Russian military air bases have been targeted in a series of strikes over the past few days, which Ukrainian media attributed to agents working with Ukrainian military intelligence.
On Aug. 19, a drone strike on the Soltsy airfield in Russia's Novgorod Oblast led to the destruction of a Tu-22M3 aircraft. Two more planes were also reportedly damaged in the strike, the New Voice media outlet reported, citing its sources in HUR.
A similar strike targeted the Shaykovka air base in Kaluga Oblast two days later, with HUR spokesperson Andrii Yusov claiming that at least one aircraft was damaged as a result.
According to Budanov, two bombers were destroyed and two more were damaged following the strikes on the two airfields. The intelligence chief said that strikes were conducted by "people who carry out certain tasks on the territory of the Russian Federation."
Russian forces regularly use Tu-22M3 bombers, commonly armed with AS-4 heavy anti-ship missiles, in airstrikes against Ukraine. Some of these planes carried out the heavy bombardment of Mariupol last year.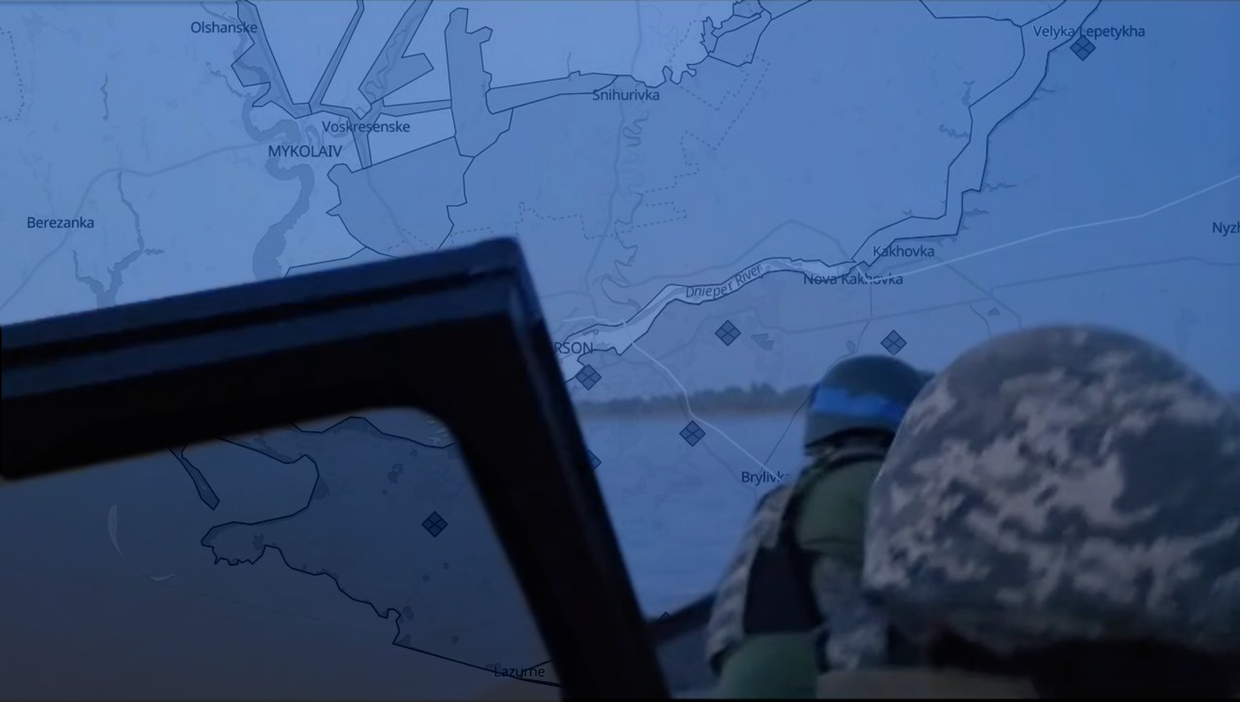 Russian helicopter pilot defects to Ukraine
Citing high-ranking sources in Ukrainian intelligence, Ukrainska Pravda reported on Aug. 23 that a Russian pilot landed his Mi-8 helicopter in an airfield in Kharkiv Oblast and defected to Ukraine.
The defection was allegedly part of a more than six-month-long operation that invovled Ukrainian military intelligence working to bring the Mi-8 helicopter and his pilot to Ukraine.
The pilot's family was evacuated from Russia beforehand and is in Ukraine with him, the sources added.
According to the report, the helicopter was supposed to transport parts for Russian Su-27 and Su-30 fighter jets but landed in Kharkiv Oblast instead, along with the parts it was supposed to deliver. Two other crewmembers who were unfamiliar with the operation were allegedly killed.
Ukraine's Military Intelligence spokesperson Andriy Yusov confirmed the story on national television and said that more information would be released soon.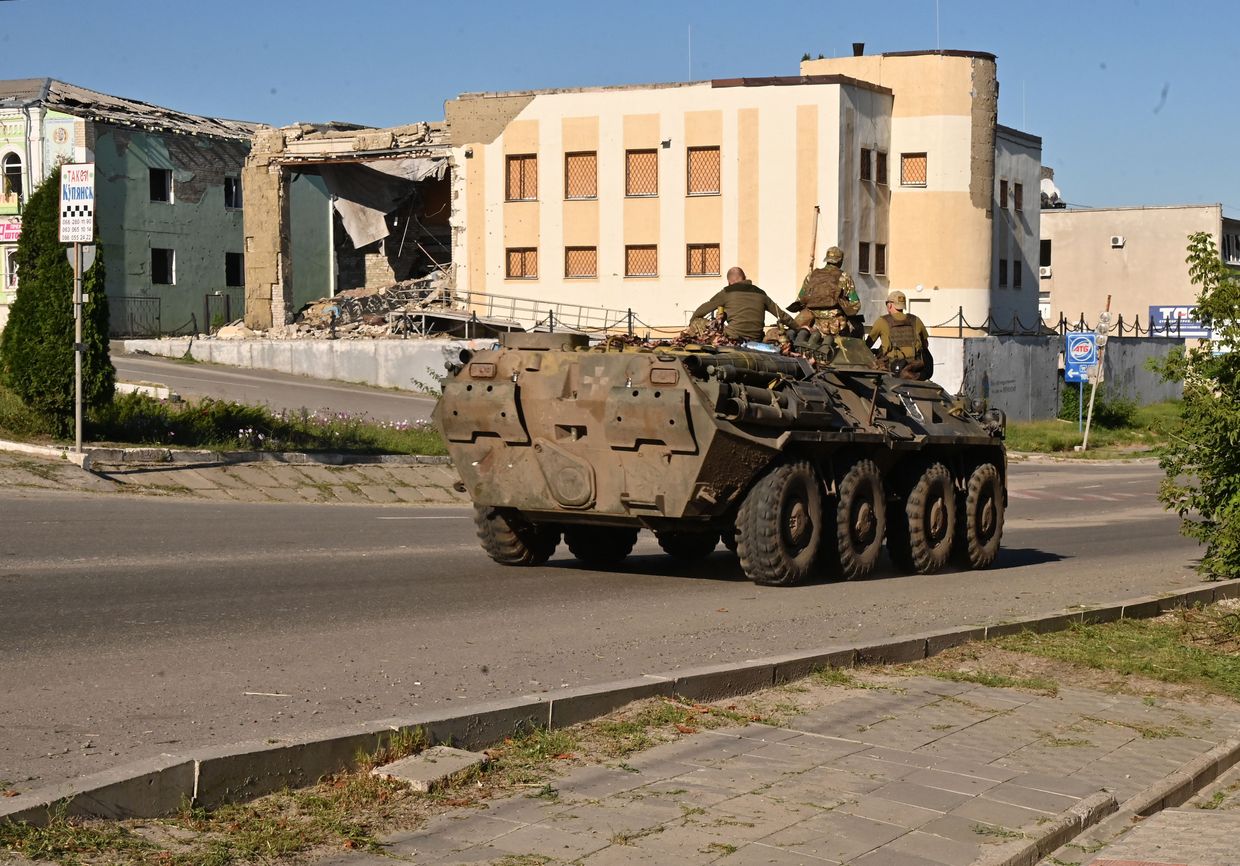 Zelensky meets Hungarian president in Kyiv
President Volodymyr Zelensky met with his Hungarian counterpart Katalin Novak as she arrived in Kyiv for the third Crimean Platform summit on Aug. 23.
"During my meeting with President of Hungary Katalin Novak, we substantively discussed the development of bilateral relations," Zelensky said in a statement shared on his Telegram channel.
"Thank you for your visit to Ukraine and participation in the third Summit of the International Crimea Platform. And for supporting the territorial integrity and sovereignty of Ukraine. This is very important to us," Zelensky added.
The two presidents discussed cross-border cooperation and joint initiatives in Zakarpattia Oblast, which Novak visited a day before her trip to Kyiv.
Hungary has been at odds with Kyiv and the West over Budapest's amicable stance toward Russia. Hungarian Prime Minister Viktor Orban has proclaimed that Ukraine is a financially "non-existent" and "no longer sovereign" state due to its "dependence" on international support.
Using its membership in Western political structures, Budapest has also repeatedly obstructed aid for Ukraine, as well as sanctions against Russia.
Ukraine's Zakarpattia Oblast plays a major role in the strained relationship between the two countries. Bordering Romania, Hungary, Slovakia, and Poland, the region is home to around 150,000 ethnic Hungarians, of which roughly 400 serve in the Ukrainian military.
Budapest has accused Kyiv of discrimination against ethnic Hungarians in Zakarpattia Oblast. However, Ukrainian officials have repeatedly rebuked the allegations, adding that local Hungarian and Romanian communities have the full support of the government.
In the most recent scandal between the two nations, Hungarian officials allegedly cooperated with the Kremlin-controlled Russian Orthodox Church to transfer 11 Ukrainian prisoners of war of Hungarian ethnicity to Hungary without Kyiv's involvement.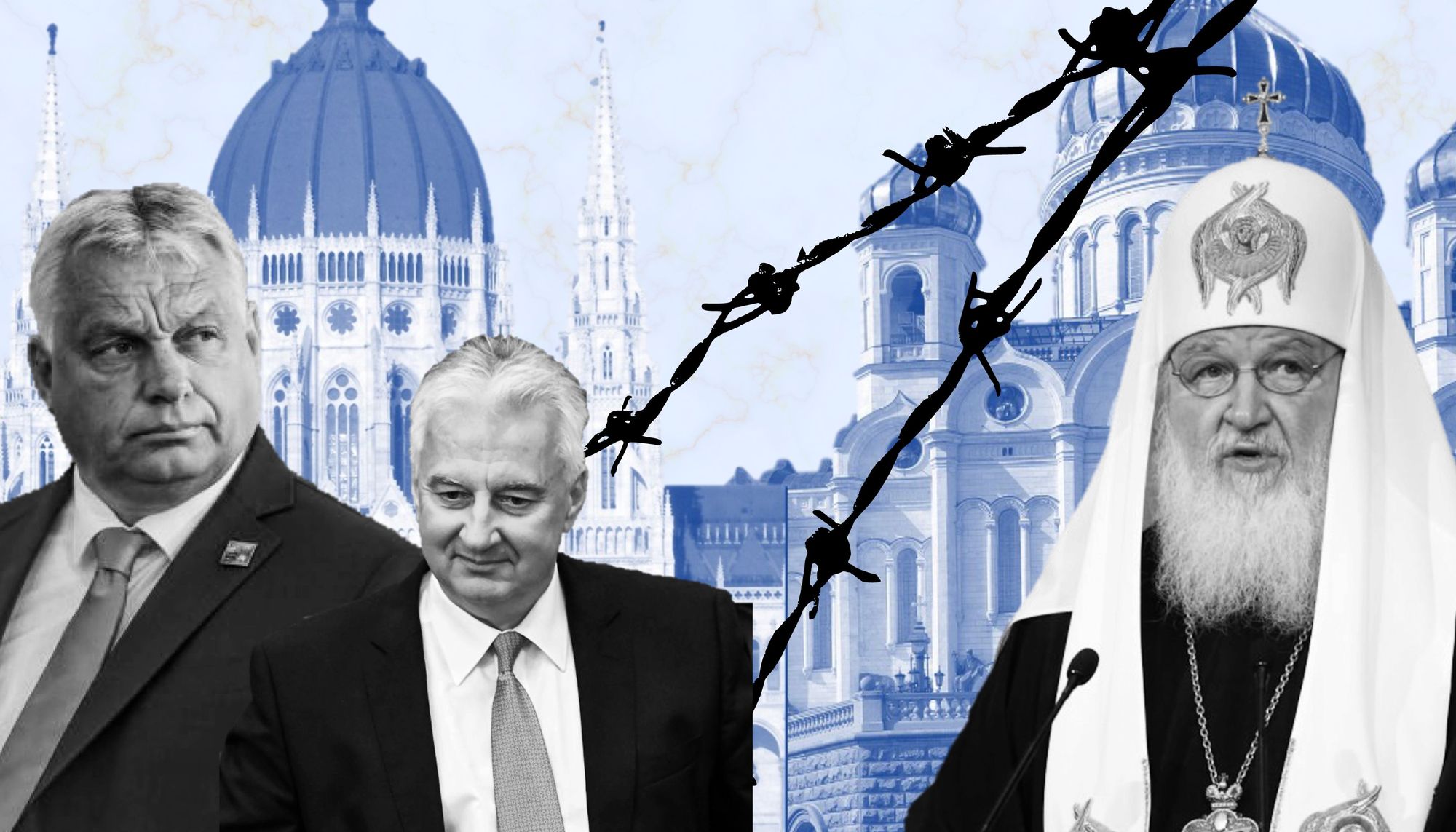 Ukraine's partners pledge new aid at Crimean Platform
Ukraine's allies pledged new military aid, reconstruction support, and additional sanctions against Russia on Aug. 23 while in Kyiv to attend the Crimean Platform.
Kyiv is hosting the third summit of the Crimean Platform, the main goal of which is to work toward the liberation of Ukraine's Crimean peninsula from Russian occupation.
Since its inaugural summit on Aug. 23, 2021, the Crimean Platform has gathered participants from dozens of countries in Europe, North America, Asia, and elsewhere, as well as non-governmental and intergovernmental organizations, including the EU.
Russia illegally annexed the Crimean peninsula in 2014, shortly after the Euromaidan Revolution ousted pro-Russian President Viktor Yanukovych.
According to Foreign Minister Dmytro Kuleba, representatives from up to 67 countries and intergovernmental and non-governmental organizations are attending the forum.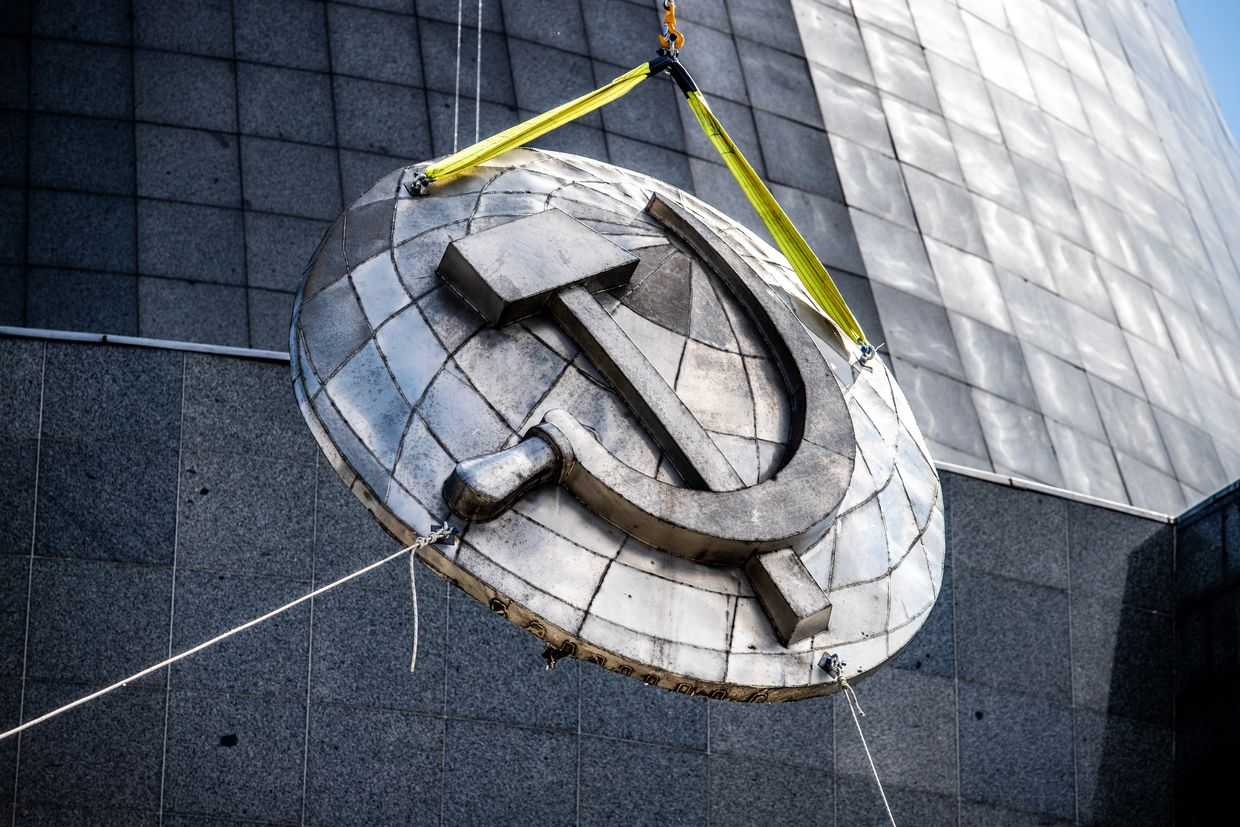 At a joint press conference with Zelensky, Finnish Prime Minister Petteri Orpo announced that Finland will soon present its 18th military aid package for Ukraine. He also reaffirmed his country's commitment to particpating in Ukraine's reconstruction.
Lithuanian President Gitanas Nausėda, also present in Ukraine's capital, said that the NASAMS air defense launchers pledged earlier by Vilnius will be delivered in September.
Additionally, Canadian Prime Minister Justin Trudeau announced new sanctions against Russia that specifically four individuals and 29 entities, mainly those involved in the country's nuclear sector.
Japan's Prime Minister Fumio Kishida also further pledged to provide various assistance to Ukraine worth up to $7 billion and to share the country's experience with post-war reconstruction.
The participants of the forum also addressed the consequences of the Black Sea Grain Initiative's collapse, which was terminated by Russia in July.
Croatian Prime Minister Andrej Plenković reiterated his country's earlier pledge to provide its ports for the export of Ukrainian grain.
"Tomorrow, I will be discussing with the Croatian Government the allocation of 40 million euros ($48 million) in aid to Ukraine," the prime minister announced during his speech.
To provide additional support to Ukraine's grain exports, the Danube Commission, an international organization responsible for the upkeep and navigation of the Danube River, has expressed its willingness to enhance the volume of Ukrainian products being shipped through the Romanian port of Constanta.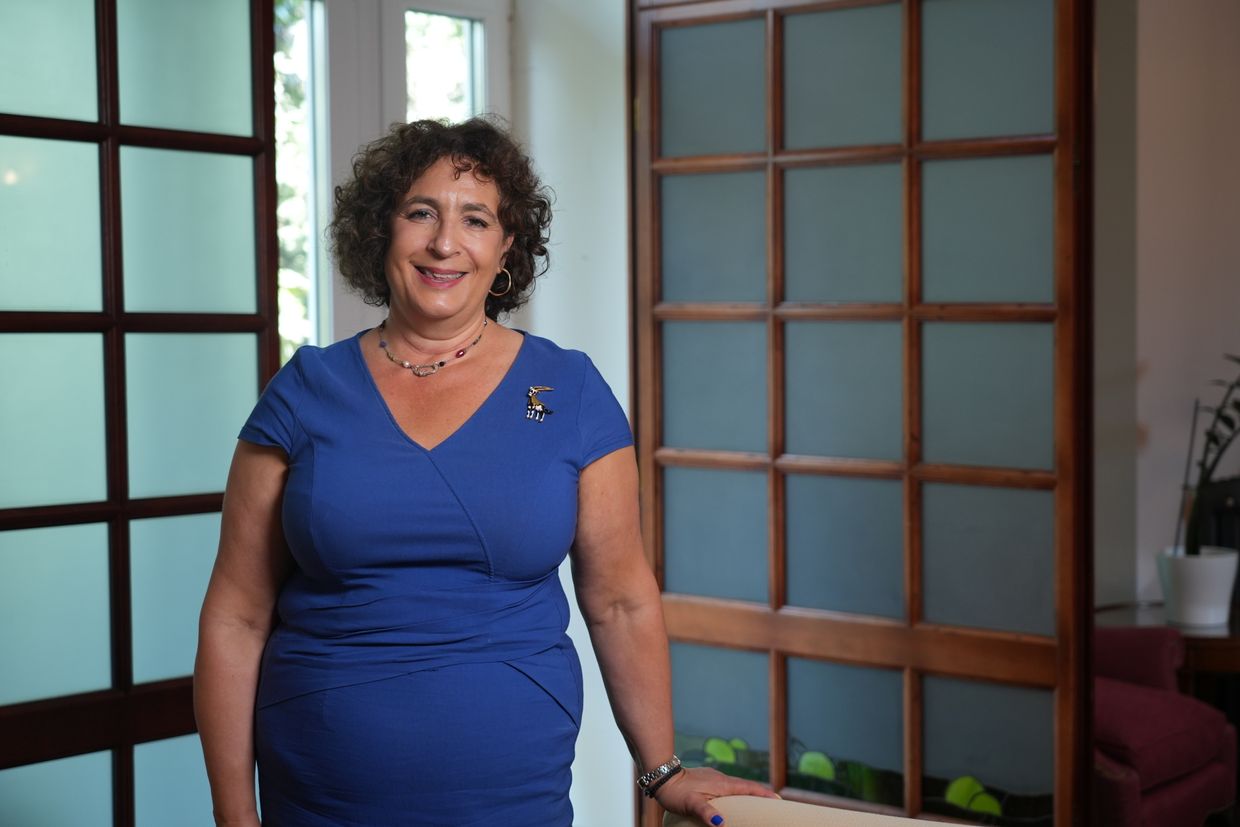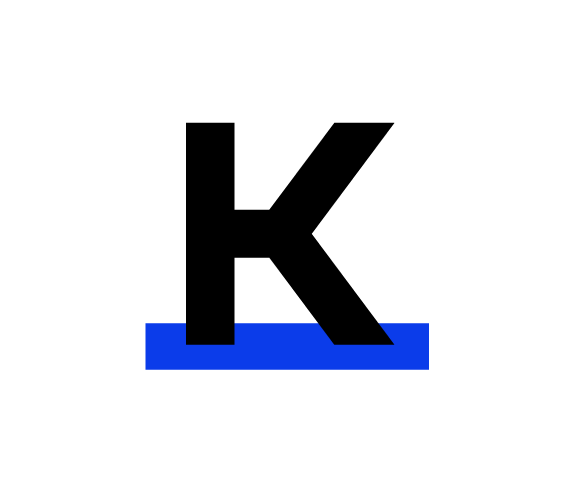 The Kyiv Independent news desk
We are the news team of the Kyiv Independent. We are here to make sure our readers get quick, essential updates about the events in Ukraine. Feel free to contact us via email with feedback and news alerts.