This audio is created with AI assistance
Key developments on Nov. 19:
Zelensky replaces Medical Forces Commander
Ukrainian teenager deported to Russia returns to Ukraine
Explosion reported in Russian-occupied Melitopol
Russian attacks on Kherson injure 6, including 2 kids
Defense Ministry: Russia has lost 7,000 troops over past week
President Volodymyr Zelensky dismissed Medical Forces commander Tetiana Ostashchenko on Nov. 19 amid repeated calls from medics and volunteers to fire the official.
She was replaced by Anatolii Kazmirchuk, the president announced in his evening address.
Up until now, Kazmirchuk headed the National Military Medical Clinical Center in Kyiv.
The announcement follows news on Nov. 13 that Defense Minister Rustem Umerov was preparing requests to dismiss Ostashchenko, as well as Commander of the southern Tavria Group Oleksandr Tarnavskyi and Joint Forces Commander Serhii Naiev.
Following the news, the Defense Ministry issued a "response to all media inquiries" saying that "information published by a number of media outlets is not true." However, the ministry did not specify which reports it was reacting to.
Ostashchenko was reportedly dismissed from her position after repeated requests from Ukrainian paramedics and volunteers.
In July, lawmaker Solomiia Bobrovska said that the Medical Forces Command had not purchased any first aid kits in 2023, and those provided through international aid were not properly checked.

"We need a fundamentally new level of medical support for our soldiers," Zelensky said.

"From high-quality tourniquets to full digitalization and transparency in supply, from high-quality training to sincere communication with combat medics in those units where medicine is deployed correctly and effectively."

Umerov commented on the decision to dismiss Ostashchenko as "obvious" to those fighting and helping Ukraine's Armed Forces.

In a Facebook post, Umerov listed three major requirements of the Medical Forces going forward, including digitizing medical standard compliance, tactical medicine training in accordance with NATO standards, and ensuring constant rotation of personnel.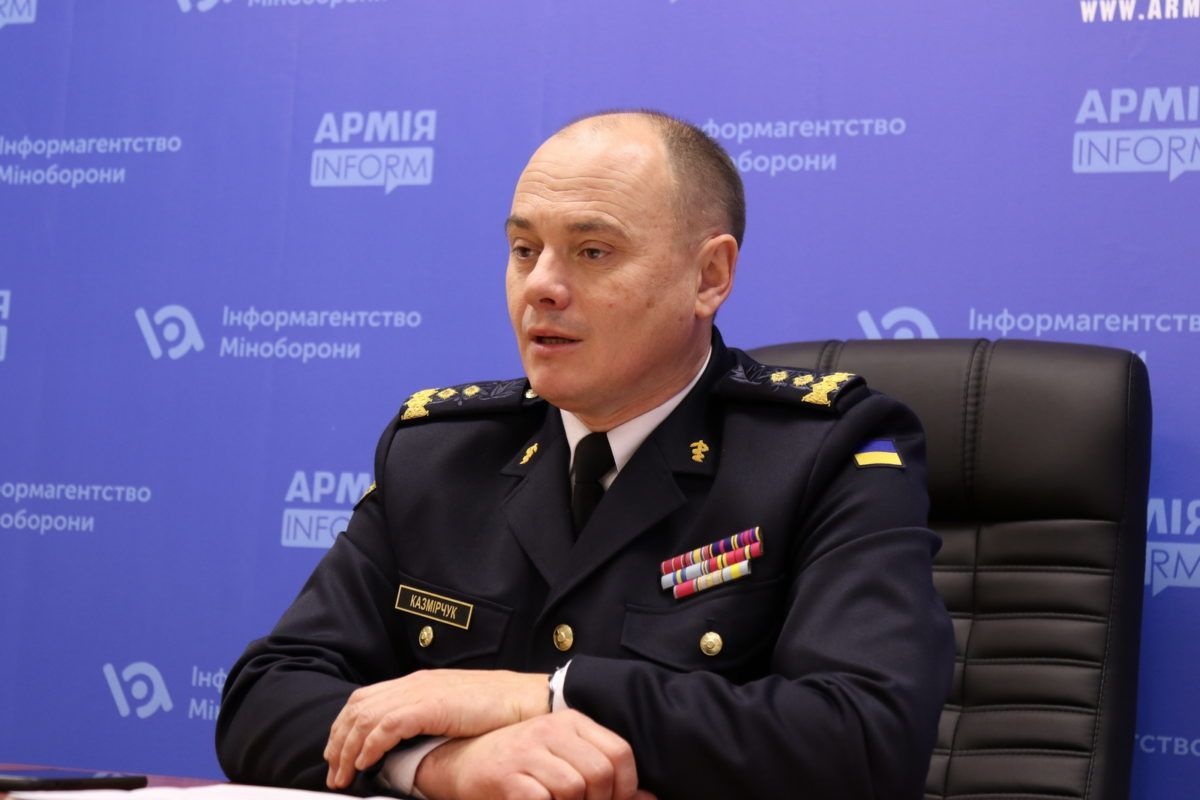 Teenager deported to Russia returns to Ukraine
Bohdan Yermokhin, a Ukrainian teenager who was illegally deported by Russia from occupied Mariupol in Donetsk Oblast, has returned to Ukraine after months of trying, according to the Kyiv Independent's sources and Russian opposition media reports.
Ukraine's Ombudsman Dmytro Lubinets said Yermokhin returned to Ukraine on his 18th birthday, on Nov. 19.
Russian authorities deported Yermokhin, an orphan, following the occupation of Mariupol in May 2022. He was placed with a foster family in Moscow Oblast, and served with a conscription notice in November 2023, ahead of his 18th birthday.
Russian authorities have been illegally deporting Ukrainian children from the occupied territories to Russia, placing them in foster families, where they are raised as Russians.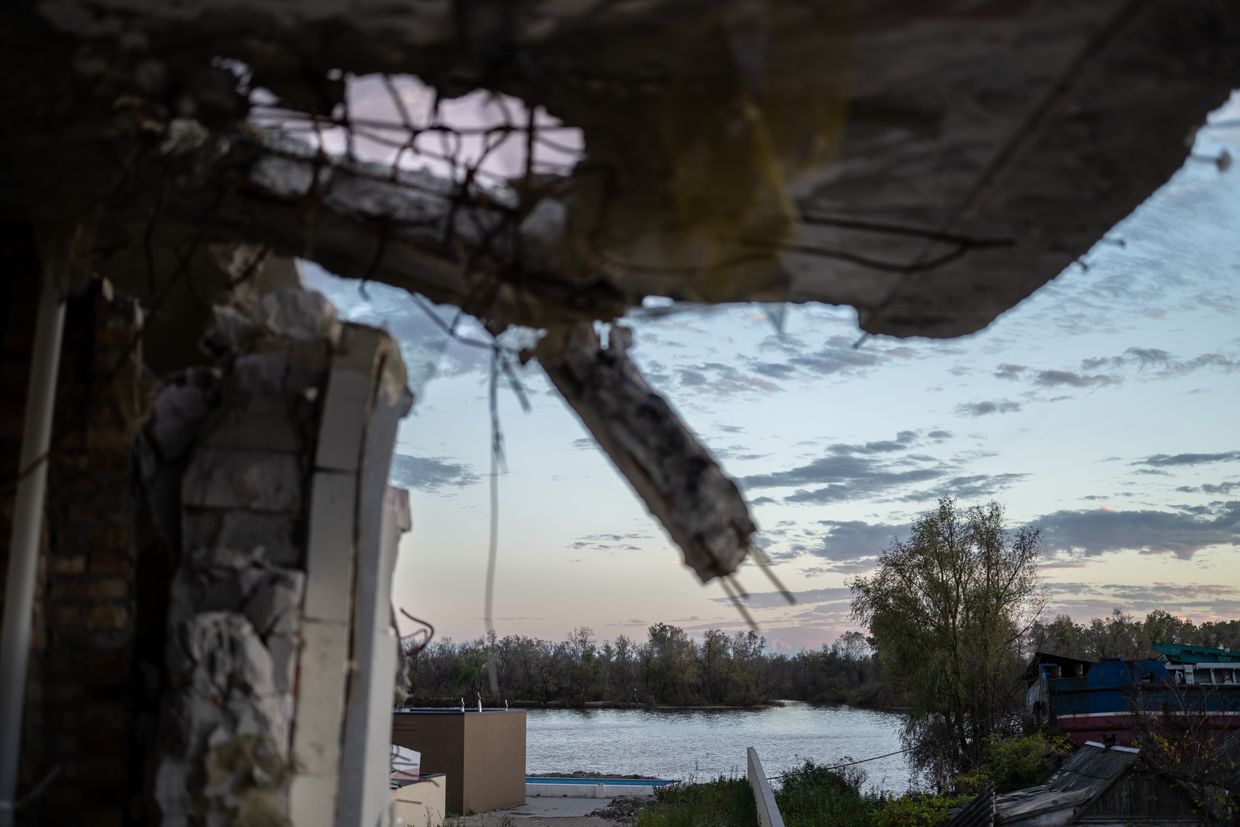 Yermokhin was taken to Belarus, a neighbor of Russia, where he reunited with his legal guardian. According to a public statement by Russian authorities, he flew to Belarus on the evening of Nov. 18.
Lubinets reported on Nov. 10 that agreements had been made for Yermokhin's return to Ukraine.
According to Lubinets, Ukraine cooperated with Qatar, UNICEF Ukraine, and Ukraine's embassy in Belarus after negotiations with Russia to return Yermokhin.
When Yermokhin received the summons to a military recruitment center, he recorded a video appealing to President Volodymyr Zelensky for help. His Ukrainian lawyer published it on Facebook.
Russian Presidential Commissioner for Children's Rights Maria Lvova-Belova claimed that Yermokhin had signed a written confirmation in August 2023 indicating that he did not plan to return to Ukraine. Yermokhin's lawyer said the teenager was forced to sign the statement.
The Ukrainian government has identified over 19,500 children who have been deported or forcibly displaced by Russia. Almost 400 of them have been returned to Ukraine.
The International Criminal Court (ICC) issued arrest warrants for Lvova-Belova and Russian dictator Vladimir Putin in March 2023 over their role in the forced deportation of Ukrainian children.
The day before Yermokhin returned to Ukraine, 100 individuals were sanctioned by Ukraine's National Security and Defense Council for their involvement in the kidnapping and illegal deportation of Ukrainian children, including an alleged collaborator whom the Kyiv Independent identified in its investigative documentary film "Uprooted."
Forty Russian legal entities were also included in the sanctions list.
Explosion reported in Russian-occupied Melitopol
An explosion was heard in occupied Melitopol in Zaporizhzhia Oblast at around 7 p.m. local time, exiled mayor Ivan Fedorov reported on Telegram on Nov. 19.
It's unclear what caused the explosion or if there were any casualties.
Melitopol, an important logistics hub for Russian forces in the occupied parts of southern Ukraine, held by Russian troops since March 2022.
The Ukrainian military frequently target the city. Ukraine's military intelligence reported on Nov. 12 that a powerful explosion at a Russian military headquarters in the city had killed at least three Russian officers.
Military Intelligence said the attack was an "act of revenge" carried out by "representatives of the local resistance movement" on Nov. 11. The alleged headquarters was located at the former office of Nova Poshta, a private Ukrainian postal service.
Ukraine destroys 7,000 troops, 700 units of Russian military equipment over the past week
Ukrainian forces destroyed 711 units of Russian military equipment, as well as 7,029 Russian troops over the past week, First Deputy Defense Minister Oleksandr Pavliuk reported on Nov. 19.
Starting from Nov. 13, Russia has lost 86 tanks, 94 armored personnel carriers, 185 artillery systems, 17 multiple-launch rockets launch systems, eight air-defense systems, 170 vehicles, 18 units of some special equipment, 123 Russian drones as well as one aircraft.
Earlier in the day, the General Staff of Ukraine's Armed Forces reported that Russia has lost 318,570 troops in Ukraine since the beginning of its full-scale invasion on Feb. 24.
This number includes 1,190 casualties Russian forces suffered just over the past day.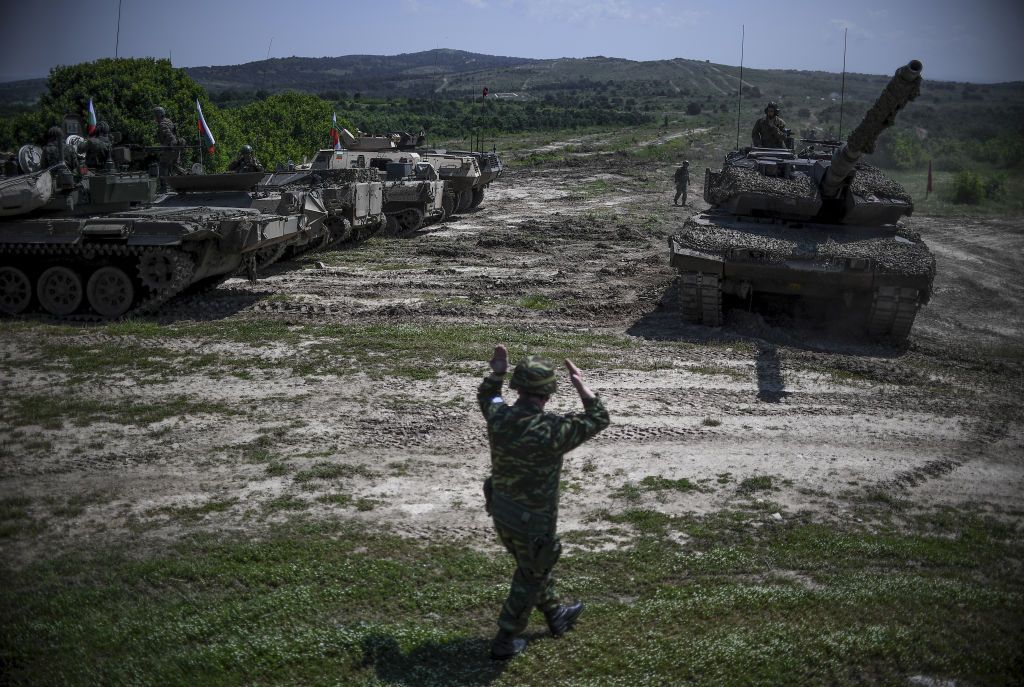 Russian attacks on Kherson injured 6, including 2 kids
Russian attacks against Kherson injured six people, including a three-year-old and a six-year-old girl, Kherson Oblast Governor Oleksandr Prokudin reported on Nov. 19.
Russian shelling hit a residential area in the regional capital at around 11 a.m.
Women aged 47, 55, and 68, as well as a 59-year-old man, are among the injured.
The toddler injured in the attack was hospitalized at the intensive care unit, Prokudin reported later in the day.
"Doctors discovered that she had a mine-explosive injury, multiple shrapnel wounds, a penetrating wound to the chest cavity, a general contusion, a closed craniocerebral injury, and a lung contusion," the governor said.
A three-year-old girl might need to be transferred to Kyiv for further treatment.
Children are often among the victims of such attacks. According to the official count led by Ukraine's Prosecutor's Office, at least 510 children have been killed since the start of the full-scale invasion by Russia.
The actual numbers regarding child casualties may be much higher since they do not fully account for territories still under Russian occupation, recently liberated by Ukrainian forces, or experiencing heavy fighting.