This audio is created with AI assistance
Key developments on June 22:
Russia considers 'radiation leak' at Zaporizhzhia Nuclear Plant, warns Zelensky
Explosions reported in occupied Crimea
Russian proxies claim Ukraine hit bridge connecting Crimea to mainland Ukraine
EU provides $1.6 billion to Ukraine
According to President Volodymyr Zelensky, Russia is considering a terrorist attack at the occupied Zaporizhzhia Nuclear Power Plant.
"Our intelligence obtained information that Russia is considering a scenario of a terrorist attack at the Zaporizhzhia Nuclear Power Plant. A terrorist attack with radiation leakage. They have prepared everything for this," said Zelensky on June 22.
Zelensky warned that Russia was willing to conduct similar terrorist attacks as the June 6 Kakhovka dam explosion.
Ukraine's Military Intelligence Chief Kyrylo Budanov told national television on June 20 that the Russian forces have planted additional mines in and around Zaporizhzhia Nuclear Power Plant, including the cooling pond.
"The worst thing is that Zaporizhzhia Nuclear Power Plant was additionally mined during this time. The cooler (pond) was mined. If they disable it by blowing it up, there is a high probability that there will be significant problems," Budanov said.
Foreign Minister Dmytro Kuleba said on June 22 that the best way to prevent the tragedies caused by Russia is to provide Kyiv with all the necessary weapons to expel the Russian army from Ukrainian territory.
However, the International Atomic Energy Agency (IAEA) said no such mines were observed during Director General Rafael Grossi's visit to the plant on June 16.
There's a possibility the facility was mined after the IAEA mission's departure.
The IAEA said it is aware of the previous placement of mines outside the plant perimeter and at particular places inside.
"Our assessment of those particular placements was that while the presence of any explosive device is not in line with safety standards, the main safety functions of the facility would not be significantly affected. We are following the issue with great attention," Grossi said.
The Zaporizhzhia plant, the largest nuclear power plant in Europe, is located in the town of Enerhodar in Zaporizhzhia Oblast and has been occupied by Russia since early March 2022.
The nuclear plant has also been serving as a Russian military base and as a launchpad for repeated attacks on Ukrainian-controlled territory.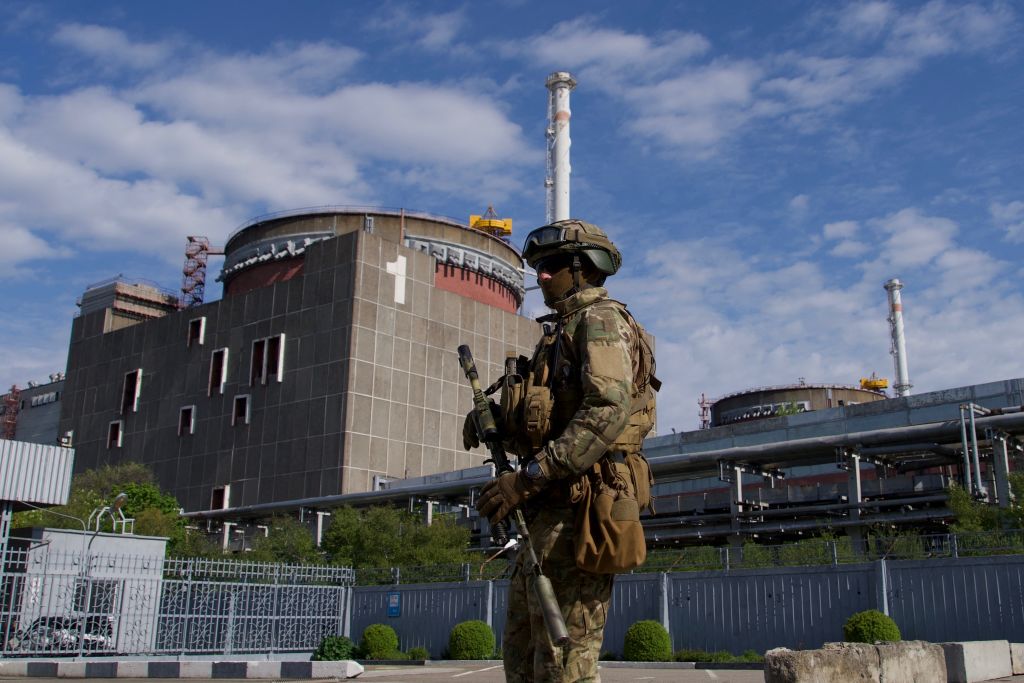 On the battlefield
The military said Ukrainian forces advanced south and east in several directions on June 22.
Valeriy Shershen, the spokesperson for Ukraine's Tavria southeast military sector, reported that Ukrainian forces advanced up to one kilometer in Melitopol and Berdiansk directions.
Shershen also said Russian forces attacked Ukrainian positions 29 times over the past day, while the Avdiivka and Marinka areas in Donetsk Oblast experienced the most intense fighting.
Ukrainian forces haven't lost their positions in these areas, Shershen reported.
The towns of Avdiivka and Marinka are located just north and west of Russian-occupied Donetsk, the largest city in the region.
Deputy Defense Minister Hanna Maliar reported on June 22 that Ukrainian forces slightly advanced between the towns of Dibrova and Bilohirivka near Lyman in the northern part of Donetsk Oblast.
Maliar also said that Russian forces unsuccessfully attempted to reclaim the lost positions in Melitopol and Berdiansk directions by deploying reserve troops.
Brigadier General Oleksandr Tarnavskyi, the Tavria southeast military sector commander, reported later that day that Russia lost 68 military vehicles, including tanks, howitzers, and artillery pieces, within the past 24 hours.
Since Ukraine launched its counteroffensive on June 8, its forces reclaimed eight settlements in the south.
Zelensky said that though the counteroffensive may seem slow now, it will pick up the pace, referring to the military advance in Kharkiv, Kerson, and Mykolaiv oblasts in the fall of 2022.
"In the fall, we had counteroffensive actions, and it seemed this was a slow process. But at some point, everyone saw how we rapidly began to advance. It will be the same now," Zelensky said in an interview with the BBC published on June 22.
The president also said Ukraine estimates its counteroffensive as being successful so far. However, there are many difficulties, including the vast Russian minefields.
In the meantime, Denys Chystikov, Zelensky's exiled envoy in Crimea, reported several explosions in Russian-occupied Dzhankoi in Crimea.
"There was panic in Dzhankoi this morning. Local residents are talking about numerous explosions in this area, but the occupation administration keeps quiet," Chystikov told NV news outlet on June 22.
Russian proxies in occupied Crimea and Kherson Oblast also claimed Ukrainian attacks on bridges, including the Chonhar Bridge, a key connection between the peninsula and the mainland.
Crimea is connected to Kherson Oblast with three key road bridges and two railway ones.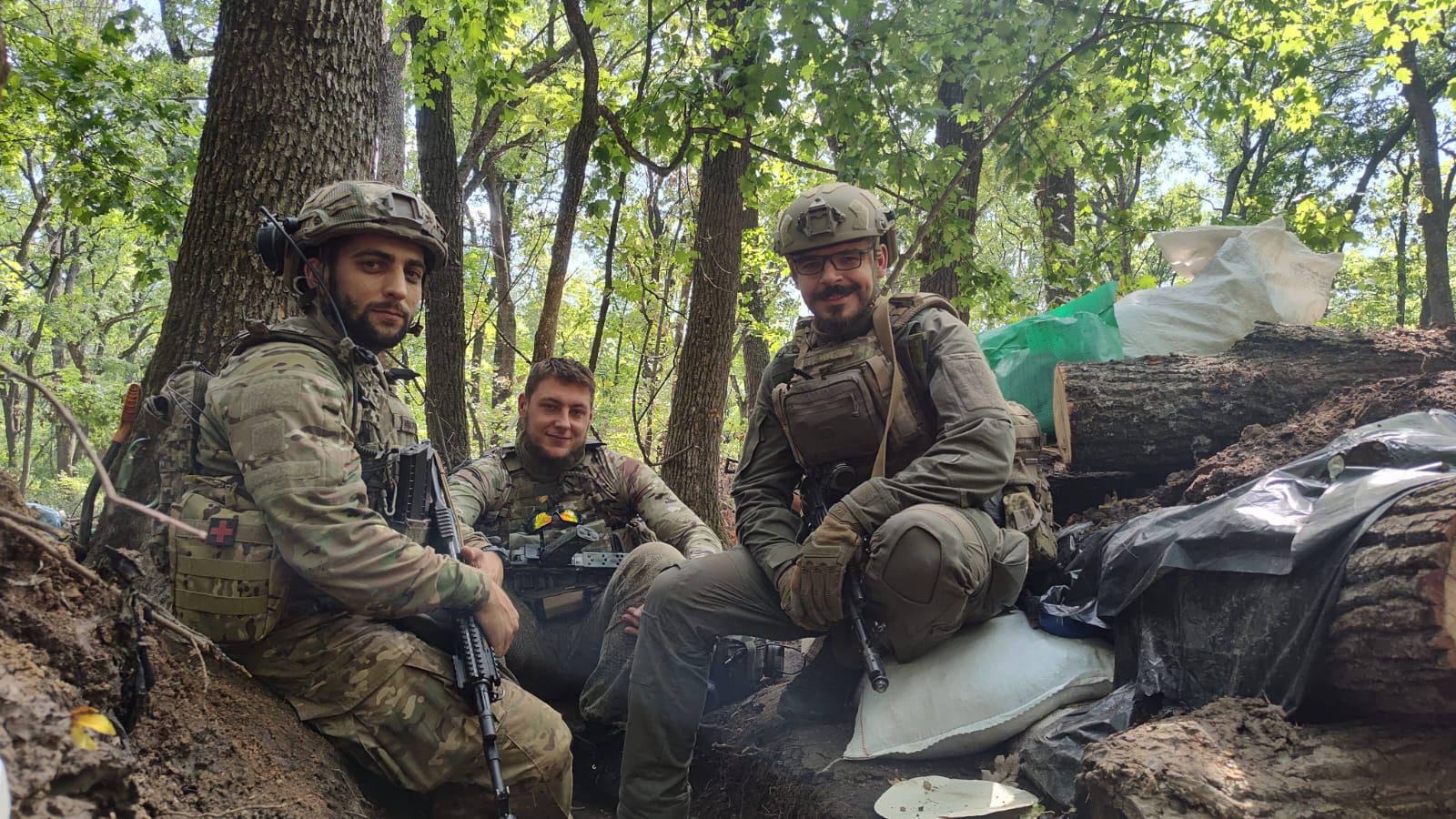 Overnight air attacks
Russia attacked Ukraine with three Kh-47M2 Kinzhal air-launched ballistic missiles overnight, three Kh-22 cruise missiles, and four loitering munitions overnight on June 22, the Air Force reported.
The military reported downing three Shahed kamikaze drones out of four over Odesa Oblast.
One that manages to get through the air defense hit a warehouse building, Serhii Bratchuk, the spokesperson for the Odesa military administration, reported.
The Air Force also reported that Russian missiles "did not reach their targets" in Dnipropetrovsk Oblast.
However, Kryvyi Rih Mayor Oleksandr Vilkul reported a missile attack had damaged 10 residential buildings, infrastructure, and other civilian sites.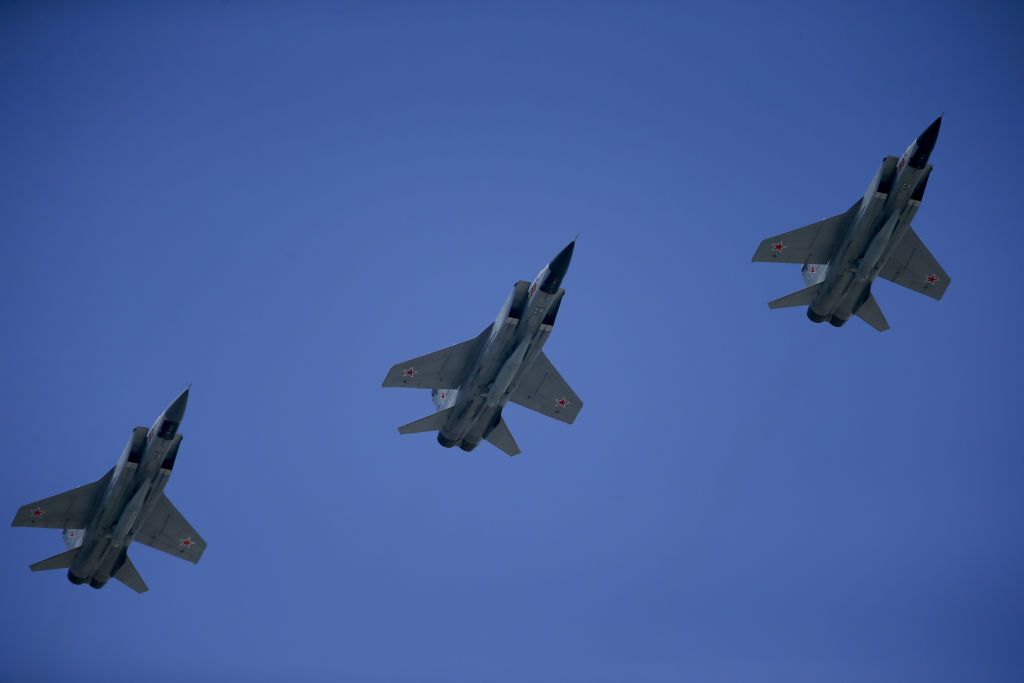 Aid to Ukraine
The EU disbursed another $1.65 billion (1.5 billion euros) of macro-financial assistance to Ukraine, European Commission President Ursula von der Leyen announced on June 22.
"We help keep Ukraine's services and infrastructure afloat in its brave fight for freedom. More will come," von der Leyen tweeted.
The European Commission has pledged to provide financial support of up to $54.7 billion (50 billion euros) to Ukraine from 2024 to 2027. This funding aims to ensure macro-financial stability, facilitate recovery and reconstruction efforts, and promote the modernization of the country while implementing crucial reforms on the EU integration track.
Meanwhile, Estonia pledged to provide Ukraine with another military aid package, the Estonian Defense Ministry reported on June 22.
The package includes a military hospital in collaboration with Iceland, as well as medical, demining, and counter-drone equipment.
"We need to continue to stand with Ukraine in order to stop Russian aggression," Estonia's Defense Ministry tweeted.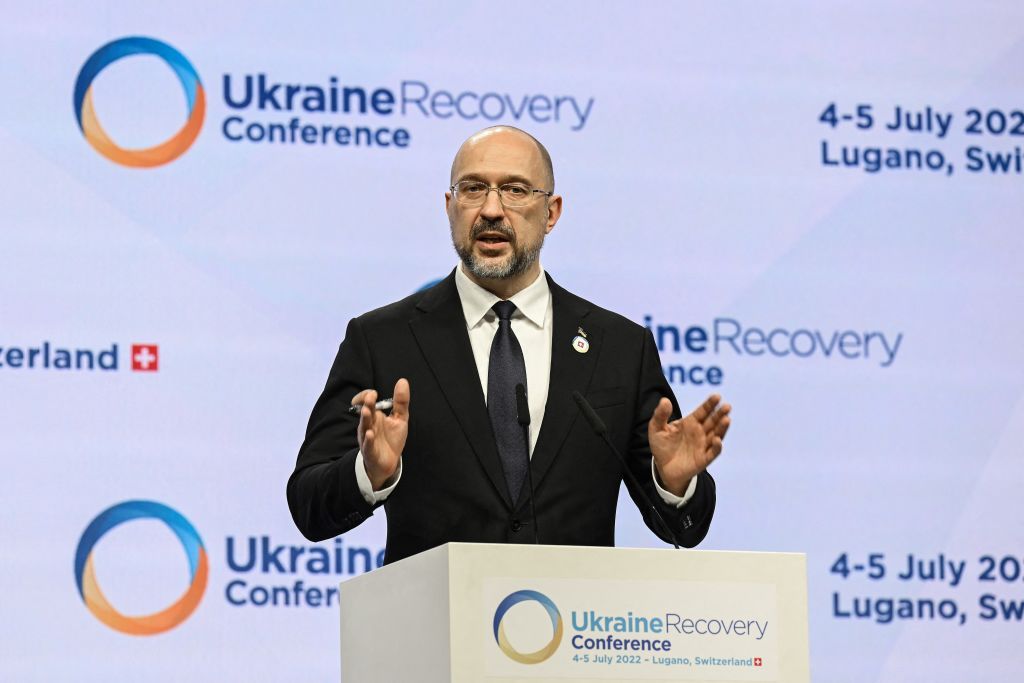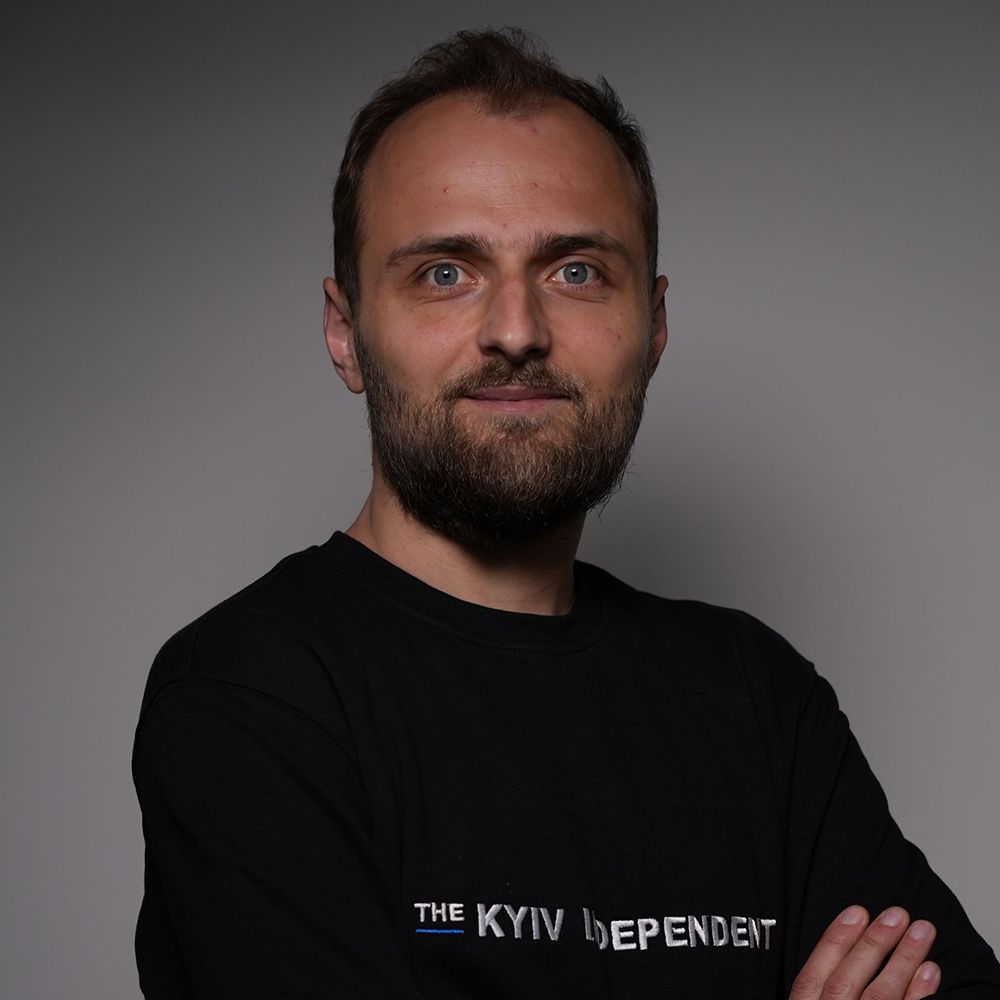 Alexander Khrebet
Reporter
Alexander Khrebet is a reporter with the Kyiv Independent. He covers Ukraine's foreign policy, alleged abuse of power in the country's military leadership, and reports on the Russian-occupied territories. Alexander is the European Press Prize 2023 winner, the #AllForJan Award 2023 winner and Ukraine's 2022 National Investigative Journalism Award finalist. His was published in the Washington Times and Atlantic Council.