This audio is created with AI assistance
When the Kremlin says something, it should always be taken with a grain of salt.
When it says something about its military prowess, one should take the claim with an entire salt mine.
For years, Russia's Kinzhal missile was portrayed by the Kremlin's propaganda machine as an invincible, cutting-edge hypersonic weapon, symbolizing Russia's supremacy in advanced military tech.
The realities of the battlefield, however, have shown the true capabilities of the missile, also known as Kh-47M2.
The Ukrainian military successfully intercepted the first Kinzhal with the advanced Western-provided Patriot air defense system in May. As Ukrainian authorities showed the debris of the destroyed Kinzhal, Russia's propaganda myth about its invincibility crumbled.
The Kinzhal was never a truly hypersonic weapon – a supposedly advanced military technology that the United States and China spent years developing, but that has yielded minimal results.
Behind years of Russia's propagandistic bravado, the Kinzhal was, in essence, closer to a ballistic missile Iskander that was adapted for being launched from supersonic aircraft, something Western arms experts repeatedly stated.
The "invincible" Kinzhal's failure to the U.S.-made Patriot in Ukraine is just the latest episode of the Kremlin's humiliation, as the whole world was watching.
How does it work?
Russian dictator Vladimir Putin introduced the Kh-47M2 Kinzhal ("Dagger") during an address to Russia's parliament in early 2018.
Putin presented it as a full-fledged hypersonic missile system that is capable of reaching a  Mach 10 (roughly 10 times the speed of sound or up to some 12,000 kilometers per hour).
Putin went as far as to call the Kinzhal "the ideal weapon" that "all of the world's leading militaries want to have."
Also, according to Putin, the Kinzhal can maneuver along its flight path toward its target, rendering it impossible to intercept by any of the world's operational air and missile defense systems.
The Soviet-made Mikoyan MiG-31, one of the fastest jets ever produced, in the MiG-31K (the K being for Kinzhal) modification is the Kinzhal's primary carrier.
According to the Russians, the Tu-22M3M and Tu-160 strategic bombers can also carry Kinzhals, potentially along with the Sukhoi Su-57, a handful of which Russia has in limited service.
Each MiG-31K can carry just one Kinzhal missile at a time.
It works in roughly the following way: A MiG-31K takes an altitude of some 15 kilometers and reaches the supersonic speed of some Mach 2.8. The aircraft then launches the missile from the stratosphere for reduced air resistance, which serves as a booster.
According to the Russians, the missile gains an altitude of 20 kilometers and follows a quasi-ballistic flight path at the speed of Mach 10, which allegedly makes it too fast and too maneuverable to detect, predict its path, and impossible to intercept.
The "invincible" hypersonic Kinzhal, according to the Russians, with the use of the MiG-31K, has an operational range of some 2,000 kilometers and can carry a nuclear warhead.
The Kremlin invested a lot into propaganda that portrayed Russia as the sole leader in hypersonic technology and, moreover, as the first military power to ever use hypersonic weapons in combat.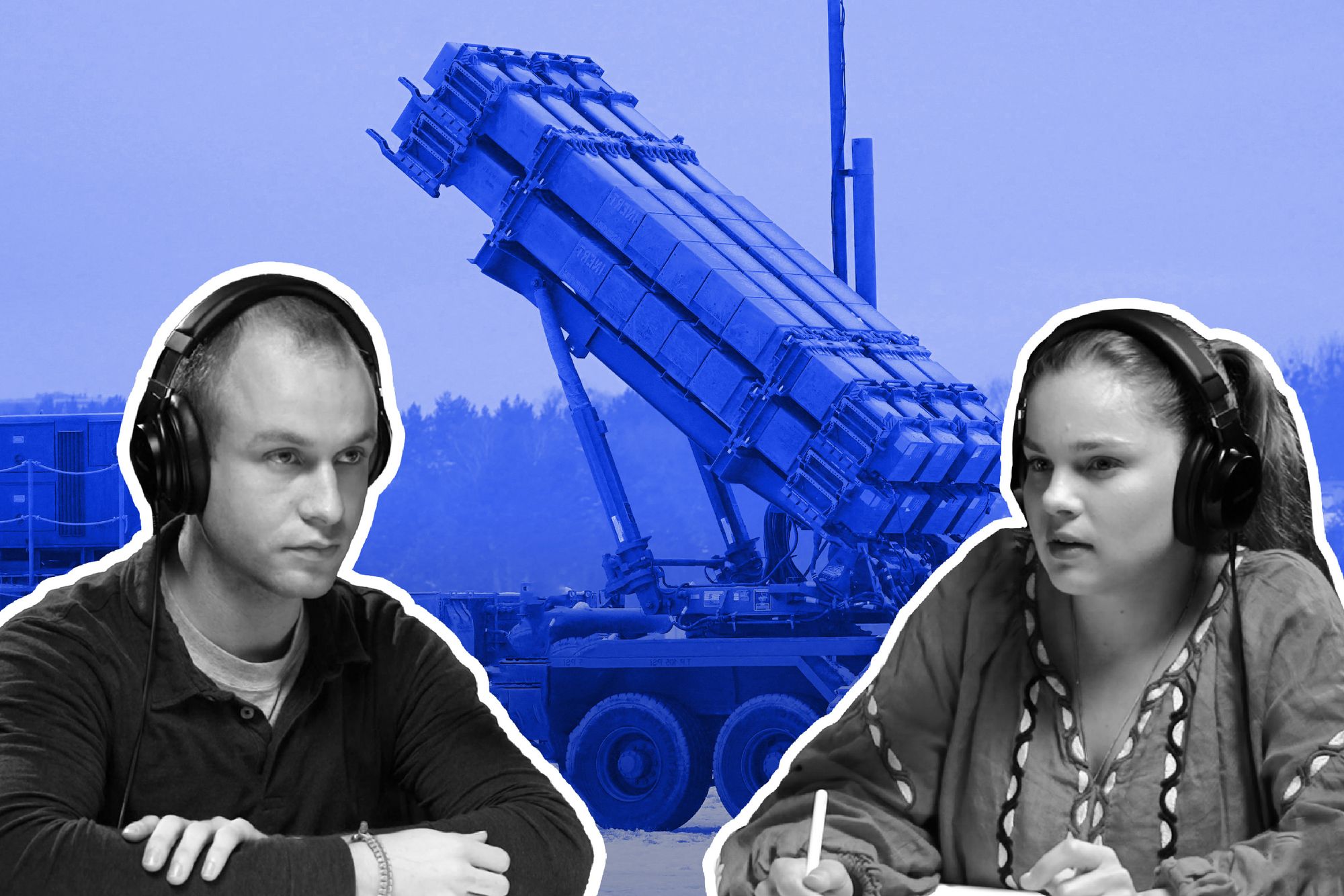 What the Kremlin propagandists were not too eager to reveal about the Kinzhal was that it was not a brand new design – but a modification of the Iskander missile.
As a surface-to-surface short-range, tactical ballistic missile system, the Iskander's design dates back to the 1980s and is also widely used against Ukraine.
Amid the hypersonic race in the 2010s, Russia adapted the Iskander missile to be launched not from the ground but an aircraft – and called this a hypersonic missile system Kh-47M2 Kinzhal.
But to be called a hypersonic missile armament, it's not enough to just travel at the speed of over Mach 5.
Pretty much any ballistic missile reaches hypersonic speed. That includes Iskanders, any intercontinental ballistic missiles (ICBMs), or even Nazi Germany's V-2 missiles used in 1944 and 1945.
To be considered a truly hypersonic weapon, a missile must also be highly maneuverable at a hypersonic speed.
Despite Putin's unsupported claims, the Kinzhal has never demonstrated anything more than minor flight course corrections, which is typical for many conventional ballistic systems.
In a 2020 report, NATO classified the Kinzhal as an "air-launched ballistic missile" that is "not generally characterized as a hypersonic weapon."
However, as NATO noted, it is often included in discussions of hypersonic weapons "due to its similarities which feature a maneuverable re-entry vehicle."
"....Russia's designation of the Kinzhal as a 'hypersonic' missile is somewhat misleading," as the Center for Strategic and International Studies, a U.S.-based think tank, says in its Missile Threat database.
"Nearly all ballistic missiles reach hypersonic speeds (i.e., above Mach 5) at some point during their flight."
So just like any other aeroballistic missile, the Kinzhal was an impossible target for Ukraine's air defenses before the acquisition of the Patriots.
Russia's Defense Ministry also insists the Kinzhal strike has an accuracy rate of just one meter. Reaching a speed of Mach 10 may also be another one of Putin's unsupported claims, according to U.S.-based media outlet Popular Mechanics
The original Iskander is believed to reach between Mach 6 and 7. And since the Kinzhal has essentially the same engine, it's likely that it can develop roughly the same speed, Popular Mechanics believes – although the supersonic jet and the high altitude can add "a little" to the missile speed.
In other words, the Kremlin did what it's always good at – faking its leading role in the hypersonic race via propagandistic narratives and exaggerated figures.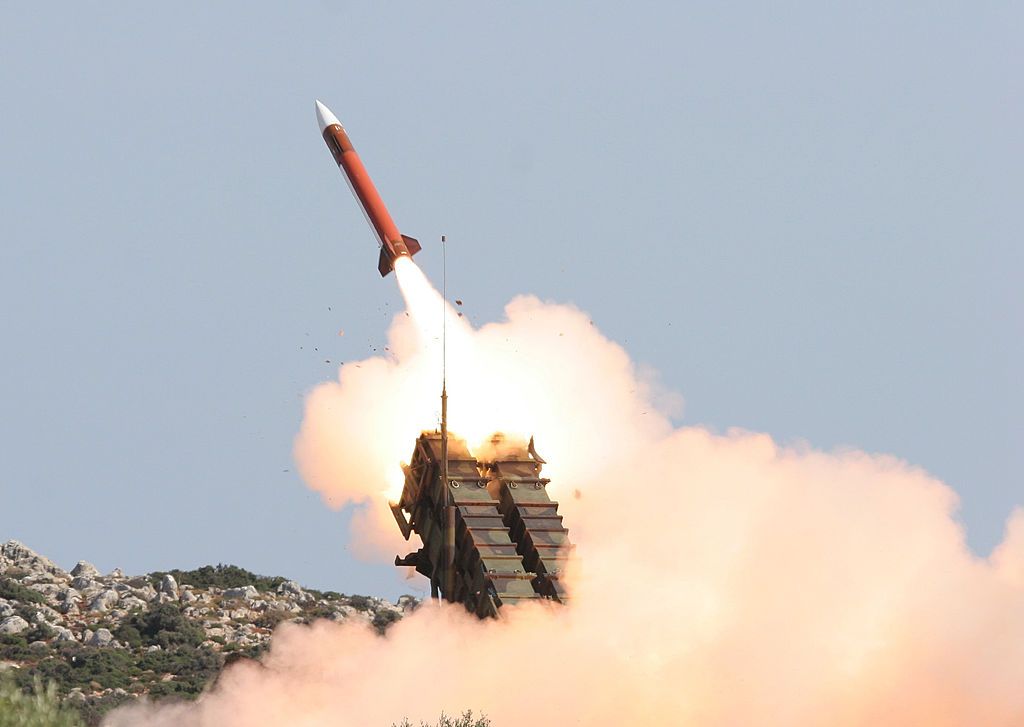 Tried in battle
The first confirmed combat use of Kinzhal occurred on March 18, 2022, when the missile hit a munitions depot in Ivano-Frankivsk Oblast in western Ukraine.
According to Ukraine's military, another Kinzhal strike on May 9, 2022, wiped out a shopping mall and a food depot in Odesa, injuring three civilians. During yet another massive missile strike targeting the Ukrainian energy infrastructure on March 9, 2023, Russia reportedly fired six Kinzhal missiles.
Ukraine's Air Force repeatedly stated that it had no means to intercept Kinzhals.
For a year and a half since the beginning of Russia's full-scale war, every single takeoff of Russian MiG-31K in Belarus has triggered a nationwide air raid alert in all of Ukraine's regions.
Things changed when in late April, Ukraine finally acquired two MIM-104 Patriot batteries provided by the U.S. and Germany. The Ukrainian military specifically requested Patriots in a bid to fill the gap in the country's defense again Russia's ballistic missiles.
On May 4, a Ukrainian-operated MIM-104 Patriot PAC-3 CRI specialized in ballistic targets performed a confirmed successful interception of Russia's "unstoppable" weapon.
According to Ukraine's Air Force, as many as six Kinzhal missiles were also successfully intercepted during a May 16 air battle over Kyiv.
According to Ukraine's Defense Minister Oleksii Reznikov, following two clashes with the Patriot systems, Russia may have around 73 Kinzhal missiles left in stockpile.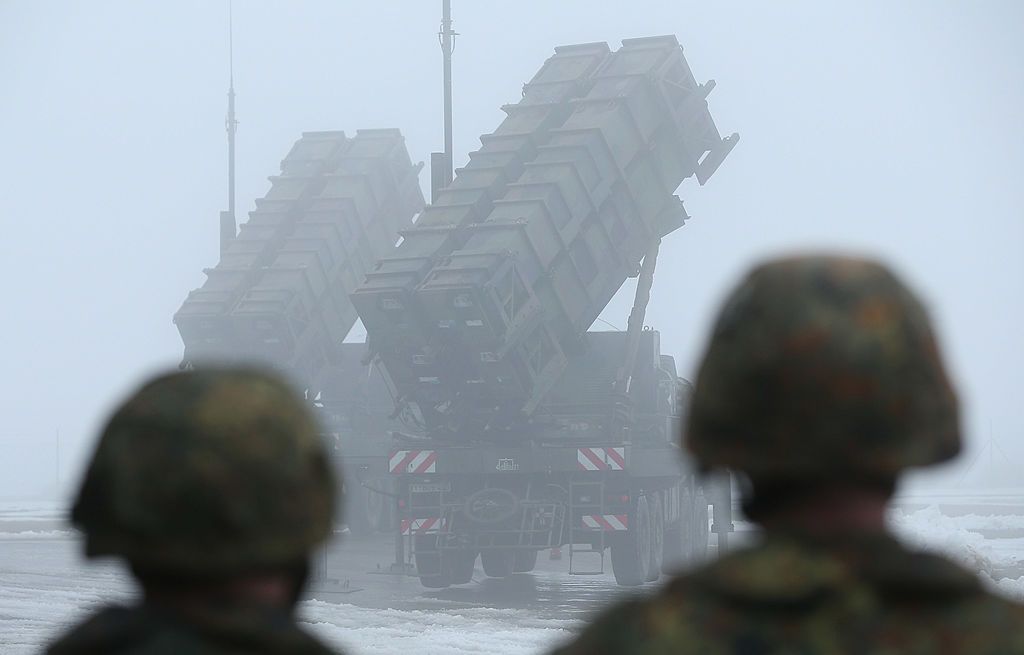 Hypersonic arms race
Meanwhile, the global race for mastering true hypersonic weapons continues.
Russia claims to operate six Avangard hypersonic glide vehicles – essentially warheads mounted in nuclear-carrying ICMBs UR-100 TTH – that can allegedly travel at Mach 28.
The Chinese have their experimental WU-14/ZF-DF glide vehicle, while the U.S. Navy in March sought some $900 million for a Conventional Prompt Strike hypersonic program.
Despite a lot of hype, self-maneuvering advanced hypersonic weapons are still in development, and creating a real hypersonic missile will be much harder than just falsely proclaiming older missiles are hypersonic.
Due to multiple failed tests, in March 2023, the U.S. Air Force terminated Lockheed Martin's AGM-183 ARRW project to develop a hypersonic air-to-surface missile, also a glide vehicle design.
And when it comes to hypersonic cruise missiles – something that Russia's Kinzhal aspires to be – the situation is even more complicated. Such things would almost certainly require a highly-effective scramjet (supersonic combustion ramjet), the kind of airbreathing jet engine that allows for combustion to run at extremely high speeds.
So far, such an engine remains a technology that no nation has mastered.
Though the U.S. reportedly had a successful early test of such an engine with a cruise missile in March 2022, so far, this component, and with it, the hypersonic technology, remains very expensive and experimental.
---
Note from the author:
Hello! My name is Illia Ponomarenko, the guy who wrote this piece for you.
I hope you found it useful and interesting. I work day and night to bring you quality stories from Ukraine, where Russia is waging the biggest war in Europe since WWII. My little homeland, Donbas, is now the site of the worst fighting. We are helping to keep the world informed about Russian aggression.
But I also need help from every one of you — to support Ukrainian wartime journalism by donating to the Kyiv Independent and becoming our patron.
Together, we can help bring peace to Ukraine.