This audio is created with AI assistance
Key developments on June 16:
Zelensky says no peace talks with Putin until Russian troops withdraw from Ukraine
Russia launches missiles at Kyiv during African leaders' visit
Russian attack on Kherson injures 23, including 3 children
Ukrainian forces advance south as counteroffensive continues
Sweden to train Ukrainian pilots on JAS 39 Gripen jets
Following his meeting with African leaders on June 16 in Kyiv, President Volodymyr Zelensky said that peace talks with Russia will only be possible after the withdrawal of the Russian forces from the occupied territories.  
"I made it clear multiple times during our meeting today: to allow talks with Russia now, while the occupier remains on our land, would mean freezing the war, freezing the pain, and suffering," Zelensky said at a joint press conference with the African delegation.
The delegation led by South African President Cyril Ramaphosa arrived in Ukraine on the morning of June 16. Aside from Ramaphosa, the delegation included the leaders of Senegal, Egypt, the Republic of the Congo, Uganda, the Comoro Islands, and Zambia.
The group was set to meet Zelensky under the African Peace Mission. After visiting Ukraine, the group's next stop is Russia's St. Petersburg, where the leaders are supposed to meet with Russian dictator Vladimir Putin.
Hours after their arrival, Russia launched 12 missiles and two drones at Kyiv.
Ukraine's Air Force reported on June 16 that air defense downed all six Kinzhal ballistic missiles, also known as Kh-47M2, six Kalibr cruise missiles, and two reconnaissance drones.
"Today's missile attack indicates that either Russian leadership, President Putin, has absolutely no control over their armed forces, including the Wagner mercenaries as they launch missiles at the other states leaders who have decided to visit the country after us… or this person is inadequate," Zelensky said at the press conference.
"It seems to me that this person (Putin) is inadequate because he is not ready for peace. He wants to completely erase the state of Ukraine. And if a person has such intentions, then I have many questions – what kind of communication, what kind of dialogue (is possible) with this person?" said Zelensky.
However, Ramaphosa said that the Russian missile attack on Kyiv made "calls for de-escalation even more important."
"The launch of guided missiles today does not deter us. It does not stop us from continuing to call for de-escalation," Ramaphosa said at the press conference. "We want this conflict to be resolved, which will be in the interest of the African people and the entire world," said Ramaphosa.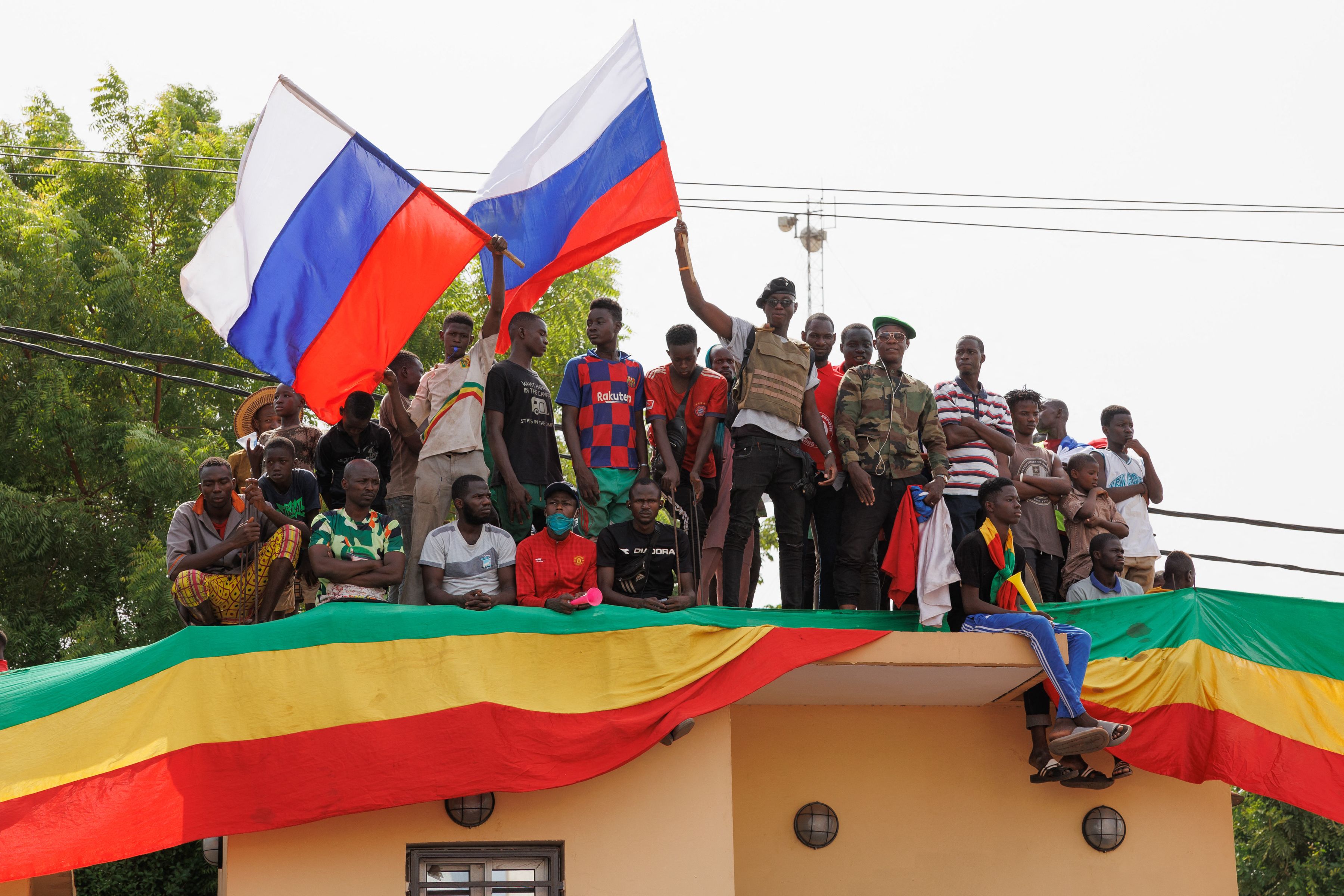 The Russian June 16 missile attack injured four people, including a child, in Kyiv Oblast, the regional emergency service reported. They have reportedly been injured by the missile debris.
The debris fell in one of the Kyiv Oblast districts, destroying three houses and damaging 15 more buildings, according to the report.
By "welcoming" African leaders in Kyiv with a missile attack, Russian President Vladimir Putin has demonstrated his true intentions regarding pursuing peace, said Peter Stano, spokesperson for the European Commission on Foreign Affairs.
"I think this makes them (African leaders) realize very clearly who is the aggressor and how the aggressor behaves, what are its intentions," Stano said at a press conference in Brussels.
Stano also said that the EU welcomes any serious and meaningful efforts to achieve peace, as "no one wants peace more than the Ukrainians and the Europeans."
"There could be peace immediately — when Putin stops terrorizing Ukrainian people and withdraws his murdering, torturing, and looting troops from Ukraine's territory," said Stano.
Reuters reported on June 15 that the African leaders would offer Kyiv and Moscow "confidence-building measures." These reportedly include withdrawing Russian troops from Ukraine, redeploying tactical nuclear weapons from Belarus, and suspending the International Criminal Court's arrest warrant against Putin for the illegal deportation of thousands of Ukrainian children to Russia.
Counteroffensive
Ukraine's troops have advanced up to one kilometer in the southern direction as the summer counteroffensive is continuing on June 16.
Valeriy Shershen, the spokesperson for Ukraine's Tavria military sector, reported on June 16 that Ukrainian forces made slight progress, advancing from 200 meters to one kilometer and fortifying their positions toward Melitopol, Berdiansk, and Mariupol.
"Every meter" of the reclaimed territory is hard-won, as Russian forces in southern Ukraine "fiercely resist" the Ukrainian advance, according to the report.
Meanwhile, the British Defense Ministry reported on June 16 that Russian Major General Sergei Goryachev, the 35th Combined Arms Army's chief of staff, was "almost certainly" killed in a strike on a command post in Ukraine's south on or around June 12.
In the east, Ukrainian forces continue to defend the front-line town of Avdiivka in Donetsk Oblast as Russian troops are trying to assault their positions, Shershen said.
The military reported that Ukrainian forces also repelled Russian attacks near Marinka, Krasnohorivka, and Novomykhailivka.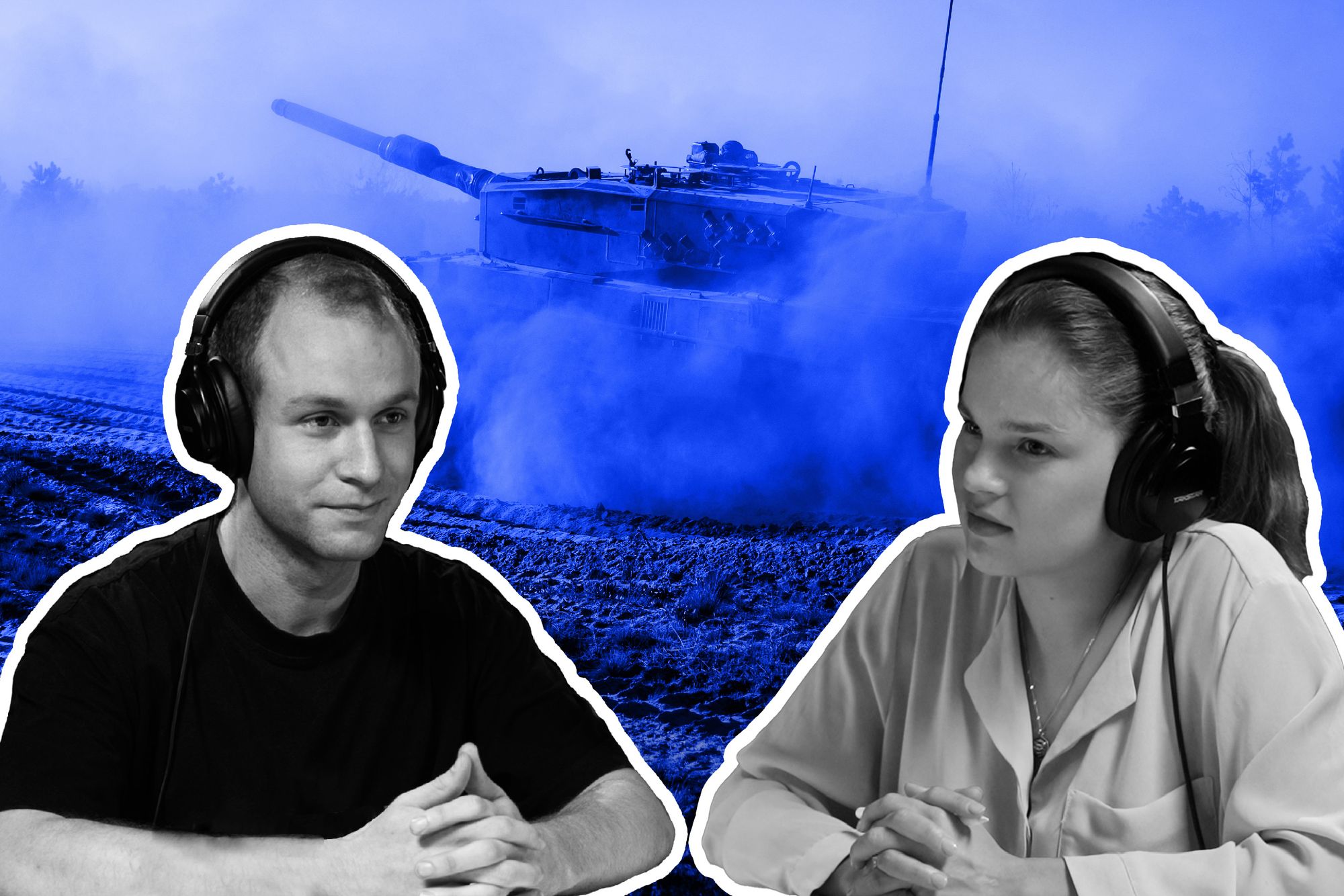 Meanwhile, Russia keeps redeploying its troops to the Bakhmut area in Donetsk Oblast, Oleksandr Syrskyi, commander of Ukraine's Land Forces, reported.
Colonel General Syrskyi, who joined the Ukrainian forces at the front line on June 16, said that Ukrainian forces have the advantage in the Bakhmut area.
"The important work is ahead. The enemy will be defeated," Syrskyi said in a Telegram post.
The Institute for the Study of War, a Washington-based think-tank, reported that Ukraine continues counteroffensive operations in at least three directions.
Since Ukraine launched the much-anticipated counteroffensive on June 8, its forces liberated a total of seven settlements in Donetsk and Zaporoizhzhia oblasts, reclaiming more than 100 square kilometers, the military said on June 15.
Russian attack on Kherson injures 23 people, including children
Russian shelling of Kherson in southern Ukraine on June 16 injured 23 people, including three children, President's Office head Andrii Yermak reported.
All the injured have been hospitalized, according to the official.
The attack on Kherson downtown and two other neighborhoods has damaged a medical facility, kindergarten, grocery store, houses, cars, and power lines, Yermak said.
Since the liberation by Ukrainian forces in November 2022, the city of Kherson and other settlements on the west bank of the Dnipro River have faced relentless Russian shelling.
The Russian troops, who were pushed to the east bank, persistently shell the liberated territories, causing civilian casualties.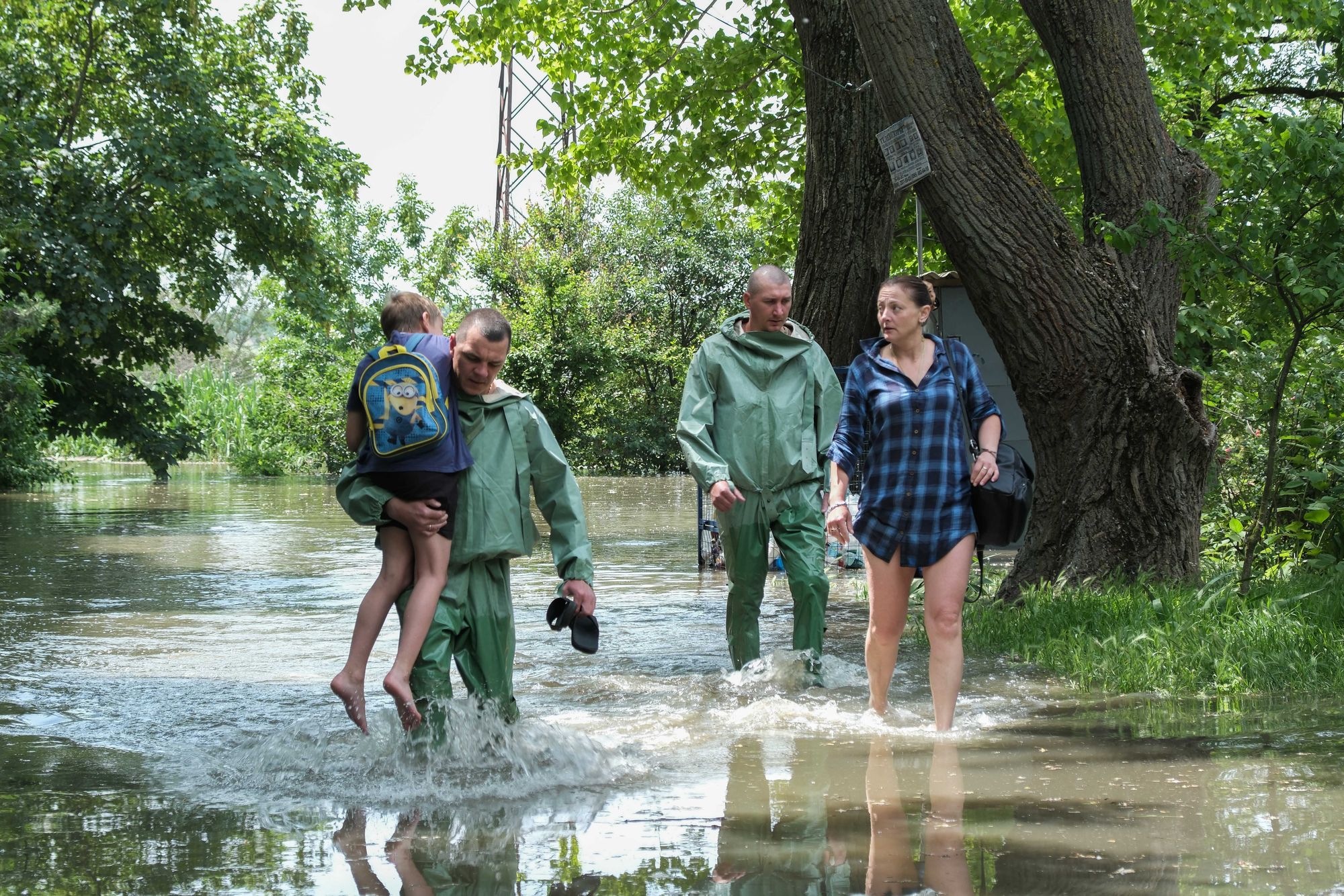 Sweden to train Ukrainian pilots on Gripen fighter jets
The Swedish government announced on June 16 the decision to train Ukrainian pilots on the Swedish-made JAS 39 Gripen light multirole fighter aircraft.
The country, however, will not be supplying Ukraine with the jets, Swedish Defense Minister said earlier on May 25.
Sweden announced its 12th military aid package for Ukraine worth $21.6 million on June 15, including fighter jets training and munitions.
Zelensky said on June 6 that Ukraine would receive a "significant number" of F-16 fighter jets, based on discussions with European partners.
The U.K. and the Netherlands agreed on May 17 to build the "jet fighter coalition" to provide Ukraine with F-16 aircraft and train Ukrainian pilots. So far, the initiative includes eight European countries and the U.S.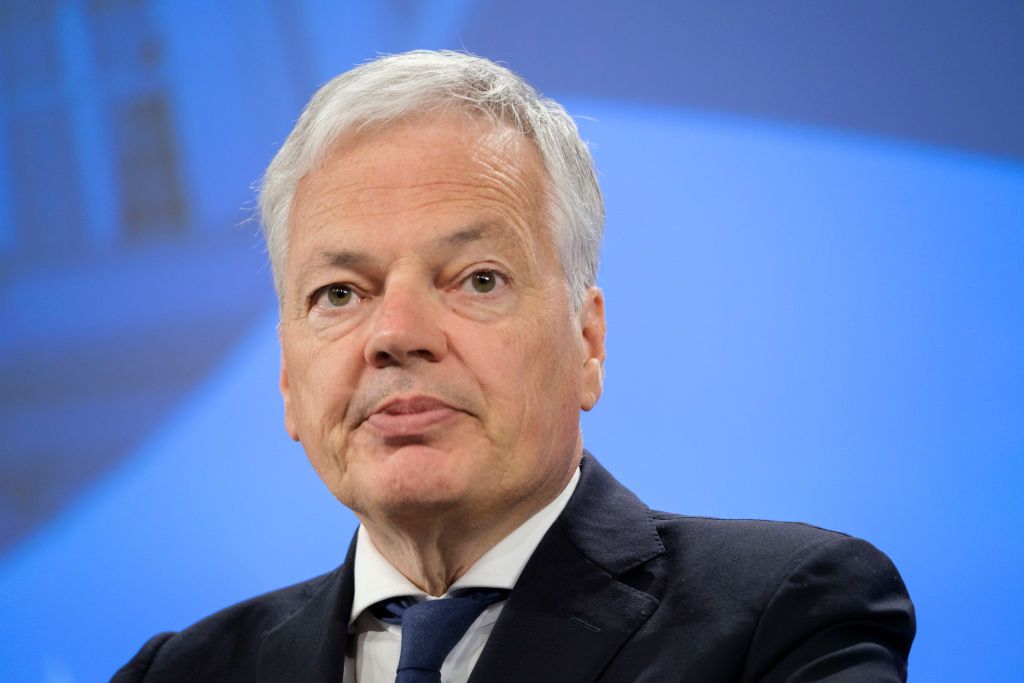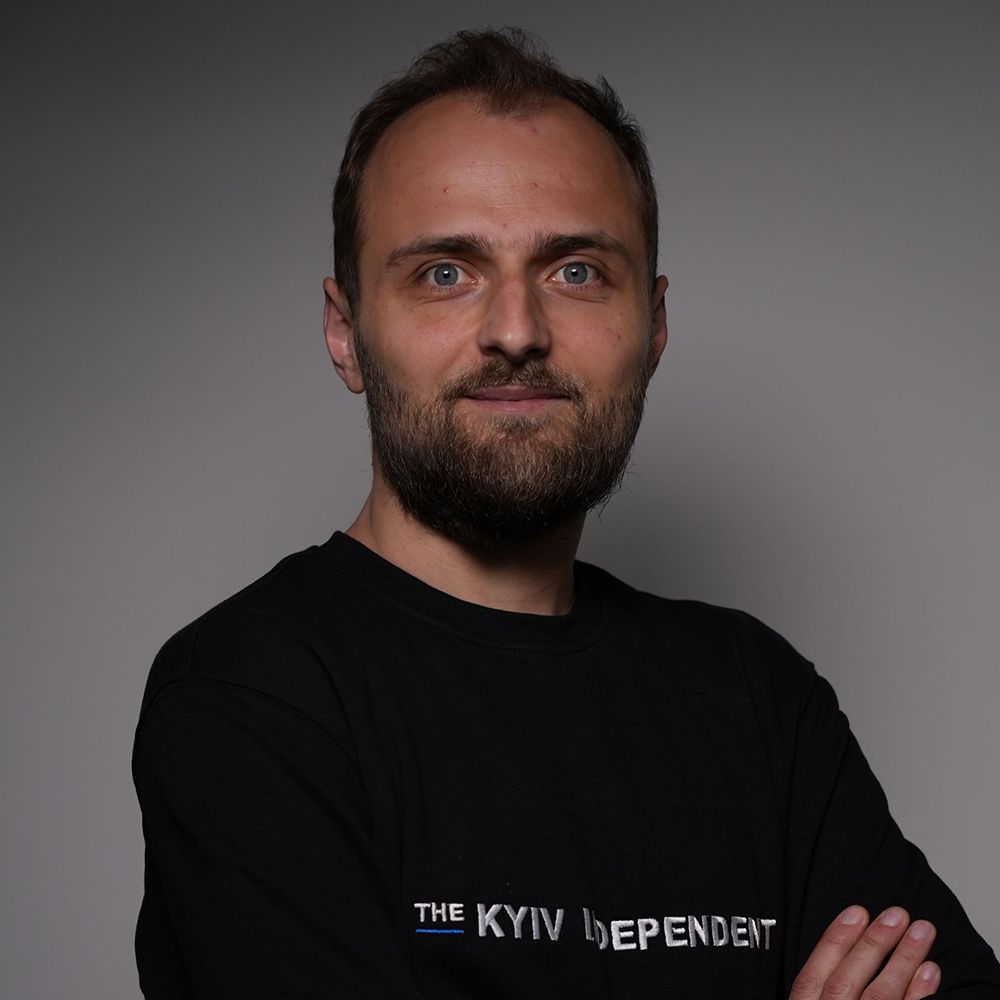 Alexander Khrebet
Reporter
Alexander Khrebet is a reporter with the Kyiv Independent. He covers Ukraine's foreign policy, alleged abuse of power in the country's military leadership, and reports on the Russian-occupied territories. Alexander is the European Press Prize 2023 winner, the #AllForJan Award 2023 winner and Ukraine's 2022 National Investigative Journalism Award finalist. His was published in the Washington Times and Atlantic Council.