This audio is created with AI assistance
As Russia's war against Ukraine rages on, the European Union's top justice official says the EU and its partners want to bring all perpetrators of international crimes to justice.
"Not only war crimes, crimes against humanity, and genocide, but also the crime of aggression," European Commissioner for Justice Didier Reynders told the Kyiv Independent, adding that he and his colleagues are still working to determine what an international trial against Russian crimes in Ukraine might look like.
While the International Criminal Court has the ability to prosecute war crimes, crimes against humanity, and genocide, it can only prosecute the crime of aggression, those committed by the highest political and military leadership of a country, for signatories of the ICC, which Russia is not.
The current count of investigations into Russian crimes opened in Ukraine, in over half of EU member states, and the International Criminal Court has mounted to 90,000 since Russia unleashed its full-scale invasion in late February last year.
Reynders and his team want to help Ukraine bring these cases to trial.
Another goal of the EU, according to Reynder, is to assess the damage caused by Russia's full-scale invasion and to find a way to make Russia pay for Ukraine's reconstruction. The cost of rebuilding Ukraine has grown to $411 billion, according to the World Bank's most recent estimates.
The EU is also working to establish the secure storage of evidence of alleged Russian crimes, ensuring that all perpetrators can be held accountable, even after decades, the official said.
In an interview with the Kyiv Independent, Commissioner Reynders talked about what an international trial into Russian crimes could look like, the challenges of organizing a special tribunal, and why it is important for Ukraine to ratify the Rome Statute.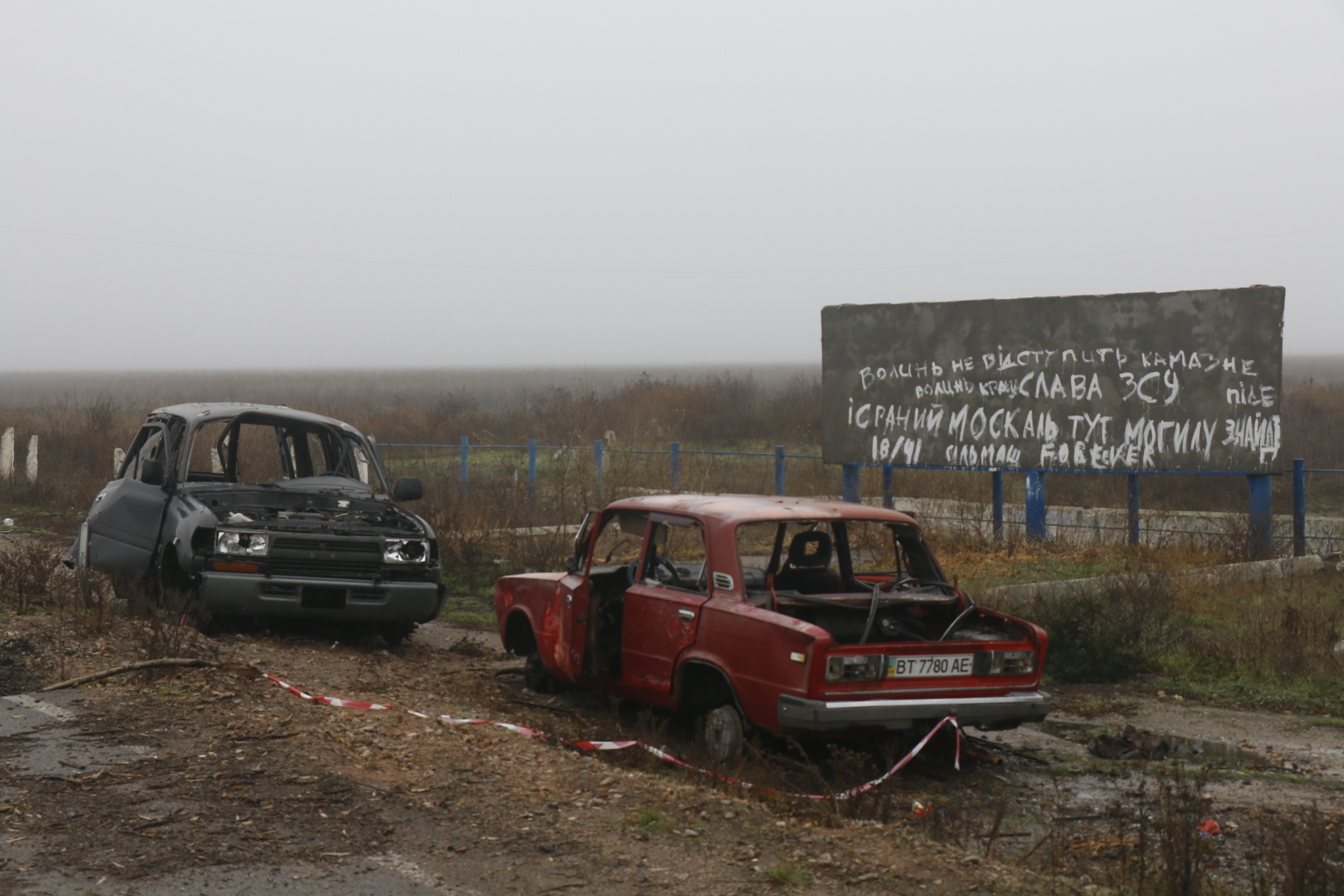 To prosecute Russian war criminals
When Russia unleashed its full-scale invasion of Ukraine, few in Moscow expected the international community to set up a special tribunal against the Russian leadership and military.
In the past, the trials prosecuting war crimes and crimes of aggression have happened once a war is over.
"For the first time during the war, we are discussing where to prosecute and how to organize a trial into all international crimes," Reynders said.
Despite having limited executive powers, the European Commission's justice efforts, led by Reynders, have ramped up to lead the international legal response to Russia's brutal invasion.
This includes gathering large support for a special tribunal to prosecute Russian crimes of aggression in Ukraine among the international community, especially from ICC state party members who have ratified the Rome Statute.
The EU recently agreed to establish an international center to investigate and prosecute Russian crimes of aggression, called the International Center for the Prosecution of Crimes of Aggression against Ukraine (ICPA).
With this center, the EU hopes to prosecute the Russian leadership for crimes that the ICC cannot under its jurisdiction.
The best option, according to Reynders, however, would be for Ukraine to ratify the Rome Statute, calling the ICC the "gold standard" in prosecuting war crimes.
Despite civil society's campaign for ratification and President Volodymyr Zelensky's commitments to make this his priority, Ukraine is yet to become an ICC state party.
"We have asked Ukraine to ratify the Rome Statute and to take part in the International Criminal Court (ICC). The reaction I've received (from Kyiv) is that it's important to (ratify it), it is a clear commitment, but not now," Reynders said.
Reynders called establishing the special tribunal for Russian crimes of aggression the "silver standard" in order to prosecute Russia's top brass for its actions against Ukraine. According to the official, the Ukrainian government has been pushing for this option.
"We are very open to seeing if it is possible to do. We discussed that with the member states and other partners in the G7 to have broad international support for such an initiative. If it is possible, we'll organize a dedicated tribunal (which might be) the special tribunal," Reynders said.
However, the first step is to amend the Rome Statute to allow the ICC to exercise its powers over non-state parties for the crime of aggression, Reynders said. According to the official, there is still no agreement between Rome Statute countries on the amendments.
"If we have in the international order a specific tribunal for all international crimes, the best way is to go there. But for the moment, we don't have such a kind of amendment to the Rome Statute," Reynders said, adding that the Commission "is working on the amendment."
The "bronze standard," according to Reynders, is the so-called hybrid solution – Ukrainian jurisdiction with international elements.
Both a special tribunal and a hybrid one would be newly created international trials. The special tribunal could be created by a new treaty with different partners, new jurisdictions, and new judges.
The hybrid trial could consist of Ukrainian and international judges and prosecutors with an international system embedded into Ukrainian law.
In either case, Ukraine would have to amend its constitution to allow for these types of trials. Reynders says that he and his Ukrainian counterparts are "very open to working on it."
Ukraine's constitution says, however, that it "shall not be amended in martial law conditions or a state of emergency."
Martial law was imposed in Ukraine in the wake of Russia's full-scale invasion and has been prolonged several times.
Reynders said that while he understands the pressure in Ukraine to have a special tribunal for Russian crimes of aggression, more partners around the world need to be convinced it's the way to go, and it's too early to tell if the consensus will coalesce around that option.
The special internationalized tribunal has to be seen as fair among the international community so that countries like China will accept its outcomes, Reynders said.
An April 26 resolution in the UN General Assembly that explicitly acknowledged Russian "aggression against Ukraine" was supported by 122 countries, including China and India.
However, both have carefully avoided condemning Moscow.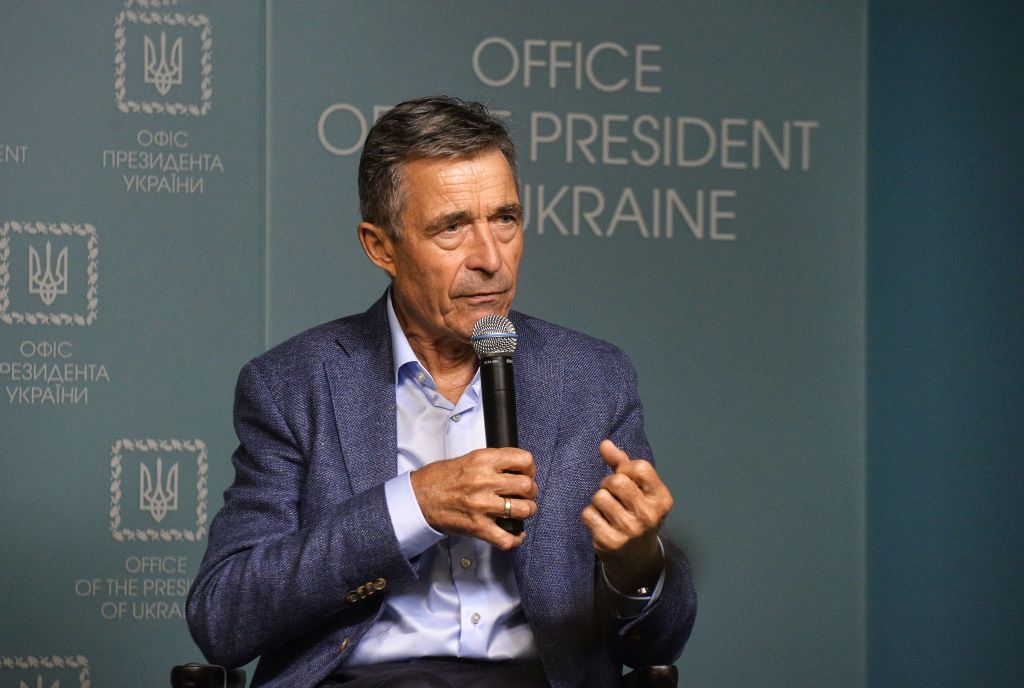 Ukraine's hesitation
Ukraine is delaying the ratification of the Rome Statute. Two human rights organizations the Kyiv Independent spoke with on conditions of anonymity, said one reason may be the unwillingness of Ukraine's military to bind by a new treaty amid the war fearing it could become the subject of criminal investigation in the future.
Reynders said that while all war criminals should be tried, defending one's territory is not a war crime, and there is a widespread understanding among the international community that Russia is the aggressor in Ukraine.
"Defending your country is not a war crime, of course. If there are real violations of international rules, it will be possible to organize prosecution. And we know that in Ukraine, the aggression is coming from Russia, and all the international crimes are committed by Russian soldiers," Reynders said.
Reynders also said that in his conversations with Ukrainian leadership, there is a clear commitment to ratify the Rome Statute, but "it is very difficult during a war."
"And it's due to the hesitation from the military people in Ukraine. I should understand that there are some hesitations due to the intention to mobilize more people to go to the battlefield," Reynders said.
The Rome Statute of the ICC has been ratified by 123 countries, but there are major exceptions, including Russia, Ukraine, and the United States.
Ukraine has twice exercised Rome Statute's prerogatives to accept the ICC jurisdiction over alleged crimes occurring on its territory in 2014 and onwards.
The commissioner said if Ukraine asks to prosecute alleged Russian crimes before an international jurisdiction, "it's very important to agree on the fact that it must be possible to investigate exceptional crimes (if) committed by Ukrainian people" as well.
"It's a question to be fair at the international level – to take part in all the processes. It will be easier to make progress on all the discussions that we have had just before with the ratification of the Rome Statute, with the participation of Ukraine in the ICC," Reynders said.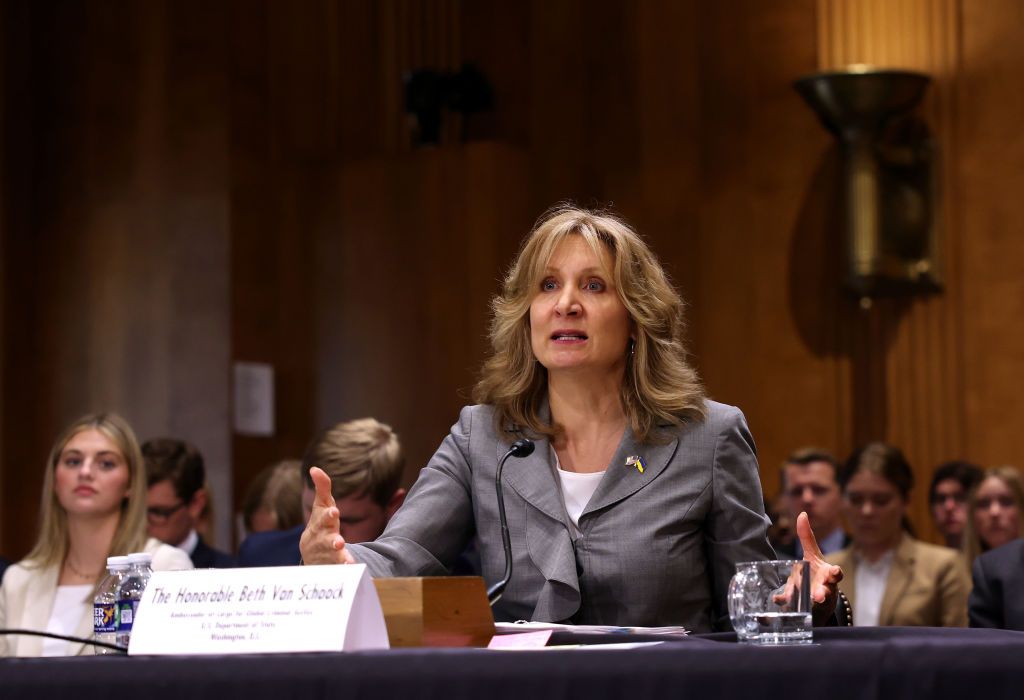 Secure storage
The official said that the European Commission is planning this year to launch a new secure database at Eurojust to store evidence of alleged war crimes.
Eurojust, or the European Union Agency for Criminal Justice Cooperation, is an EU agency that deals with judicial cooperation in criminal matters among agencies of member states. It is seated in The Hague, the home of the ICC.
"It's very important to store that (information) in a secure way, in a new database. It was needed to change the regulation of Eurojust to do that, but that means that now it's possible to store the evidence, but also to exchange (it) with different prosecutors in different places," said Reynders, who initiated the amendment in the Eurojust regulations.
The database consists of videos, smartphone snapshots, and satellite pictures. It also secures copies.
He said it was important for Ukraine's General Prosecutor's Office to have somewhere to securely store evidence of Russia's crimes as it can be difficult in a war environment.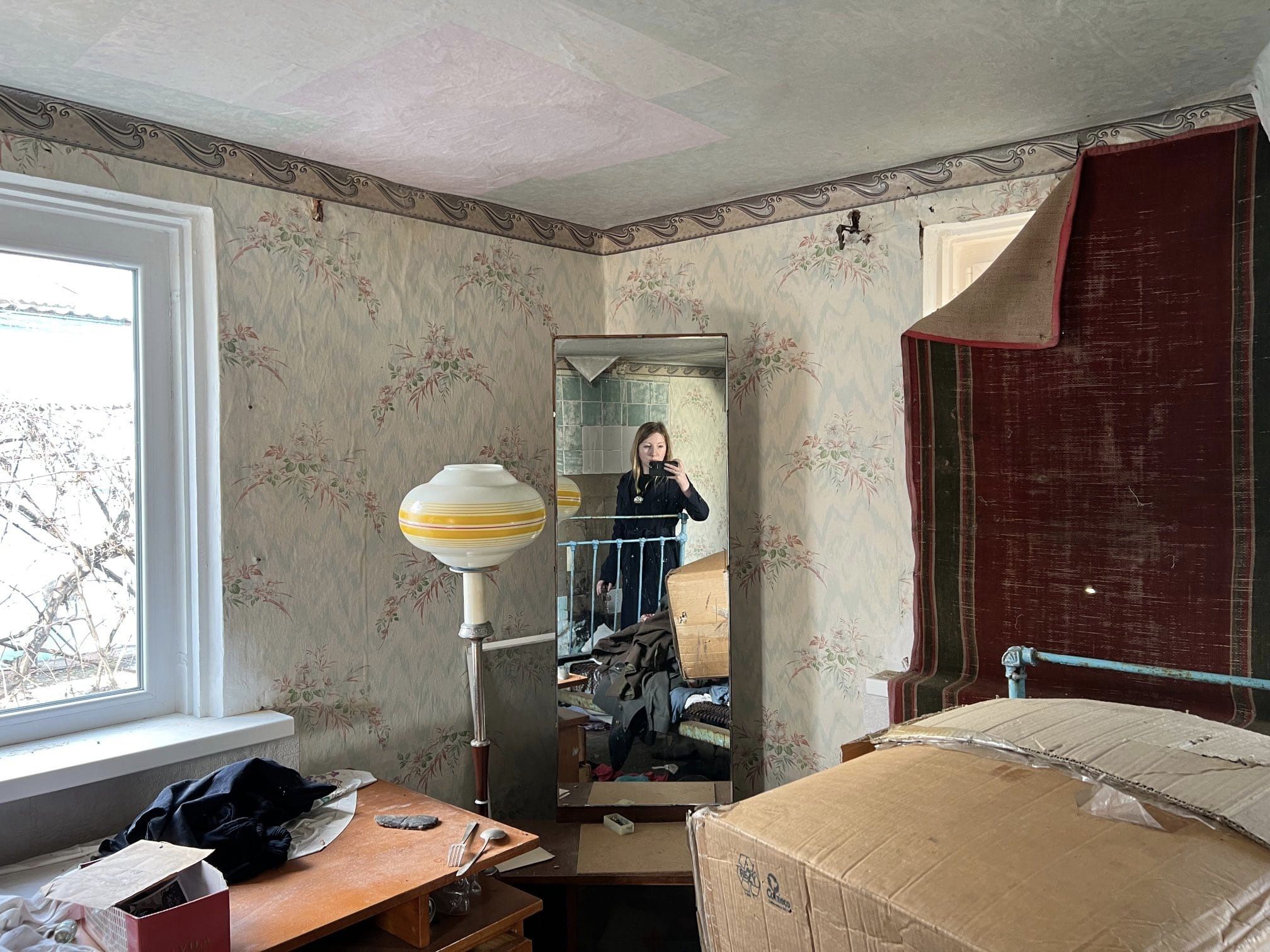 Trials during war
Reynders said it is possible to launch international trials into alleged Russian crimes against Ukraine while the war is raging on, although it depends on individual prosecutors and judges.
"There were already some prosecutions, judgments, and convictions in Ukraine before different tribunals, also investigations in member states and in the ICC. And the ICC established two arrest warrants for the deportations of children. The processes are ongoing," Reynders said.
Ukraine has already convicted Russian soldiers and officers in person and in absentia, and 16 EU member states are conducting investigations and prosecutions.
And on March 17, the ICC issued arrest warrants for Russian President Vladimir Putin, and Maria Lvova-Belova, the Russian official allegedly overseeing the forced deportations of Ukrainian children to Russia.
"I'm quite confident that we're continuing that and that (we) will have the possibility to go to real trials about all the international crimes," Reynders said.
The official said his task is to give all the prosecutors and judges all the possible tools to do their job.
"We are building the process step by step. The first steps are there: investigations, collection of evidence, and the beginning of the provision of prosecution. Then we need to know what is the most evident solution for the tribunal with very broad support," Reynders said.
"We'll see when it is possible for them to come up with enough evidence to start prosecutions and trials. That's the goal that we have. We aren't waiting till the end of the war to do that," said Reynders.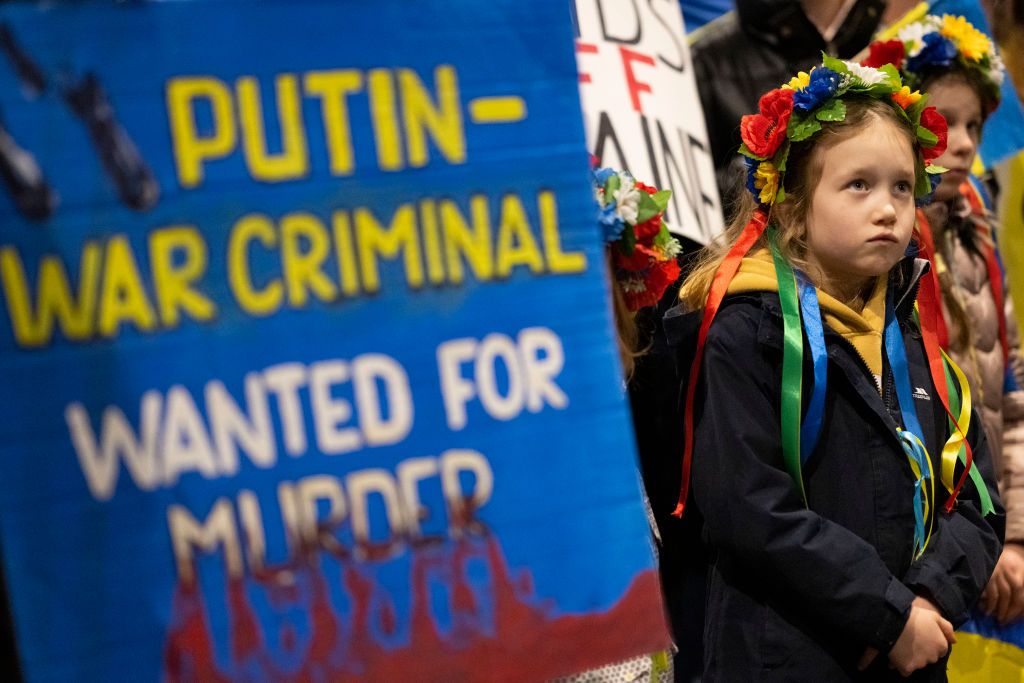 Bringing children back
A large portion of the collected evidence concerns Russian crimes committed against children, who remain the most vulnerable group during wartime.
According to official data, around 500 children have been killed, with a thousand more wounded, while thousands have been kidnapped and taken to Russia.
"What is possible to do first again is to identify the children, to try to organize specific follow-up of the process and localization in Russia. Also to collect evidence about the perpetrators of such crimes of deportation," Reynders said.
The official said the European Commission has the intention to continue to work very closely with the UN as its agencies are "able to engage the discussion about the way to take back the children from a conflict zone."
Issuing arrest warrants for Putin and Lvova-Belova, the ICC said it believes they "bear individual criminal responsibility" for the crimes committed against Ukrainian children.
So far, only 371 children have been returned home from Russia out of almost 20,000 deported, according to Ukrainian officials.
"I must confess that it's a very difficult task (to bring kidnapped children back) because when you have deportation of children, it's very difficult to have a clear identification of the children and it is very difficult to know where they are," Reynders said.
Reynders says that his agency is doing all it can to help return children home. He says it might take years.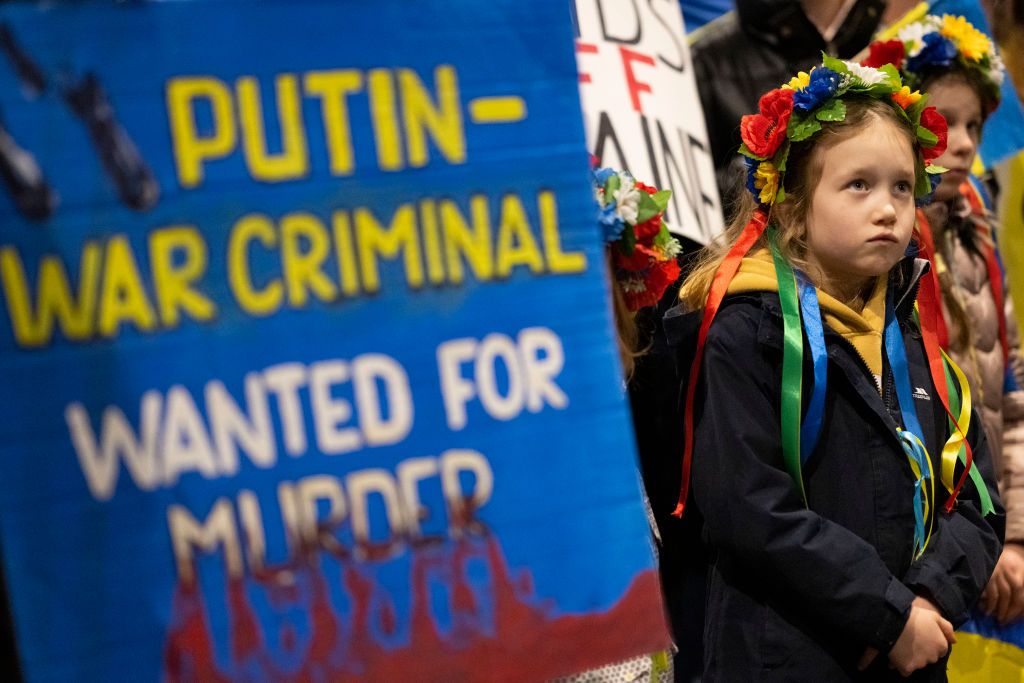 Editor's Note: The text was amanded. The earlier version said "the EU recently agreed to establish a special tribunal to prosecute Russian crimes of aggression, called the International Center for the Prosecution of Crimes of Aggression against Ukraine (ICPA)." However, ICPA is officially an international investigation center, not a tribunal.
---
Note from the author:
Hello reader. It is Alexander Khrebet who wrote this interview for you. As the Kyiv Independent strives to bring you critical updates on bringing Russia accountable for its war crimes in Ukraine, including the possible international tribunal, your support sustains our journalism. If you enjoy our work, please consider joining our membership or supporting us with a one-time donation.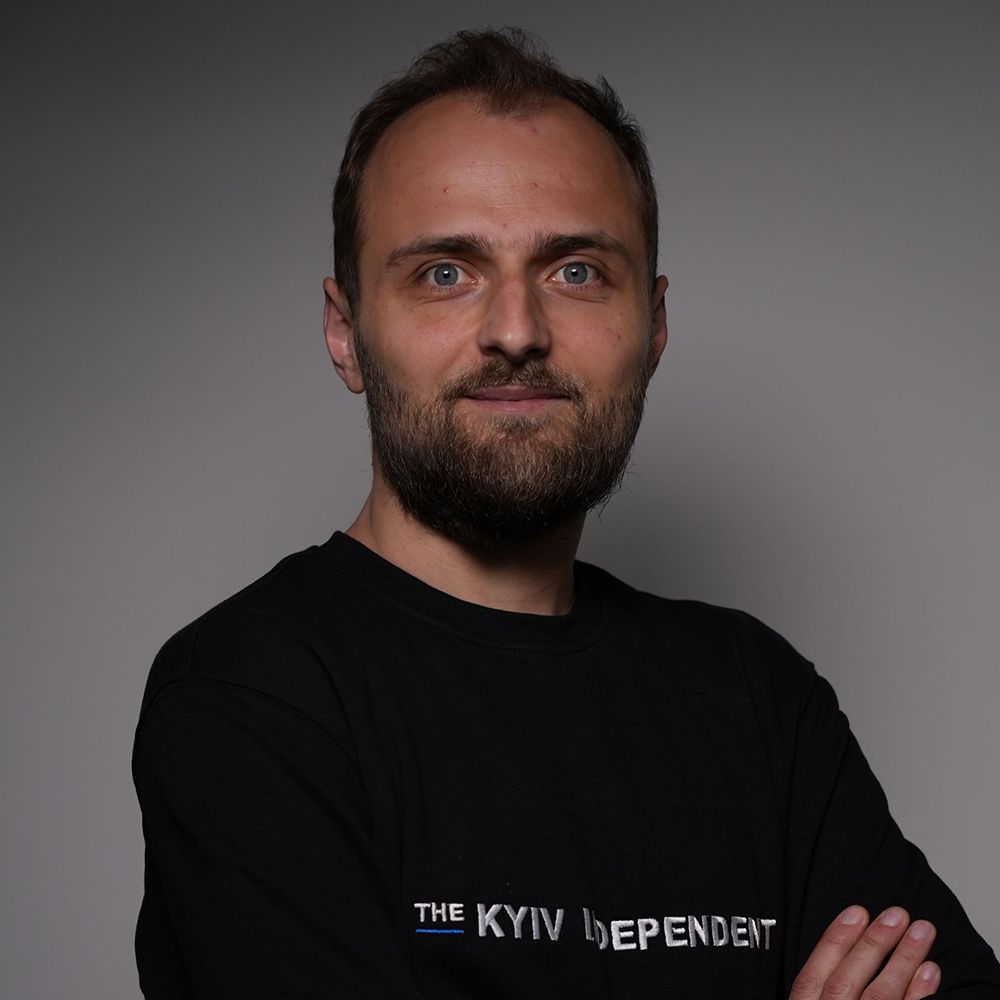 Alexander Khrebet
Reporter
Alexander Khrebet is a reporter with the Kyiv Independent. He covers Ukraine's foreign policy, alleged abuse of power in the country's military leadership, and reports on the Russian-occupied territories. Alexander is the European Press Prize 2023 winner, the #AllForJan Award 2023 winner and Ukraine's 2022 National Investigative Journalism Award finalist. His was published in the Washington Times and Atlantic Council.