This audio is created with AI assistance
Key Developments on June 13:
Russian missile attack on Kryvyi Rih kills 11, injures 36
US, UK announce major defense packages for Ukraine
Stoltenberg says Ukraine already making gains in counteroffensive
Fourteen EU member states provide aid to Ukraine following Kakhovka dam disaster
Consequences of Russian ecocide continue to emerge
An overnight Russian missile attack on Kryvyi Rih killed 11 people and injured 36 others, Oleksandr Vilkul, the head of the city's military administration, reported on June 13.
According to Vilkul, a five-story residential building, a transport company, a warehouse where drinking water and other beverages were stored, along with other civilian sites were targeted by six Russian missiles.

More than 70 residential buildings were also damaged as a result of the missile strike, as well as three schools, three buildings of two other educational institutions, and a dormitory.
A total of 400 apartments were damaged, more than 1,300 windows in apartments and entrances were shattered, and the roofs of 10 houses were damaged.

Out of the 36 people that were injured, 12 have been hospitalized. Two of them are in extremely severe condition, eight in severe condition, and two others sustained moderate injuries.
Additionally, Vilkul said that local residents helped rescue workers evacuate people from burning buildings. A total of 12 people were evacuated from a burning five-story building, including a three-month-old baby.

A day of mourning will take place on June 14 in Kryvyi Rih to honor the victims, Vilkul added.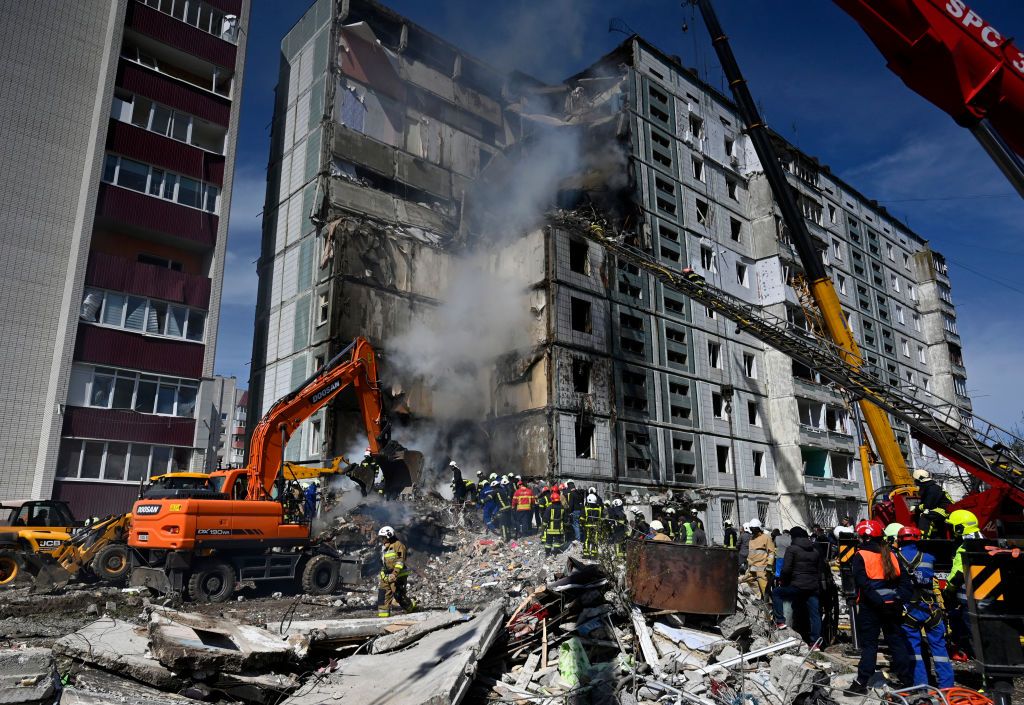 US, UK announce major defense aid packages
Western allies are continuing to supply Ukraine with the weapons it needs to end Russia's all-out war.

The U.S. Defense Department announced a new $325 million defense package for Ukraine on June 13 including armored vehicles, missile launchers, and munitions.

According to the press release, the defense aid package includes National Advanced Surface-to-Air Missile Systems (NASAMS), High Mobility Artillery Rocket Systems (HIMARS), 155mm and 105mm artillery rounds, Tube-Launched, Optically-Tracked, Wire-Guided (TOW) missiles, and over 22 million rounds of small arms ammunition and grenades.

Citing U.S. officials, the Wall Street Journal wrote on June 13 that the U.S. was also set to finally provide depleted-uranium tank shells to Ukraine.
James Heappey, the British minister of state for the armed forces, said in late April that the U.K. had already sent "thousands of rounds of Challenger 2 ammunition to Ukraine, including depleted uranium armor-piercing rounds."
Additionally, the U.K. Defense Ministry announced a new air defense package for Ukraine on June 13 worth $115 million.
According to the press release, the acquisition of the air defense systems is currently underway through the International Fund for Ukraine (IFU) and is expected to be completed in the coming months "to bolster Ukraine's ability to protect its critical national infrastructure, civilian population, and front-line personnel."
The U.K. has also contributed an additional $315 million to the IFU, an allied initiative that also includes Norway, Netherlands, Denmark, Sweden, Iceland, and Lithuania, to provide military support to Ukraine.
The latest air defense package will include reconnaissance and strike drones which are expected to be transferred to Ukraine in the summer.
Additionally, it was reported that Ukraine will receive over 100 Leopard 1A5 tanks from Germany by the end of the ye,ar according to German Defense Minister Boris Pistorius.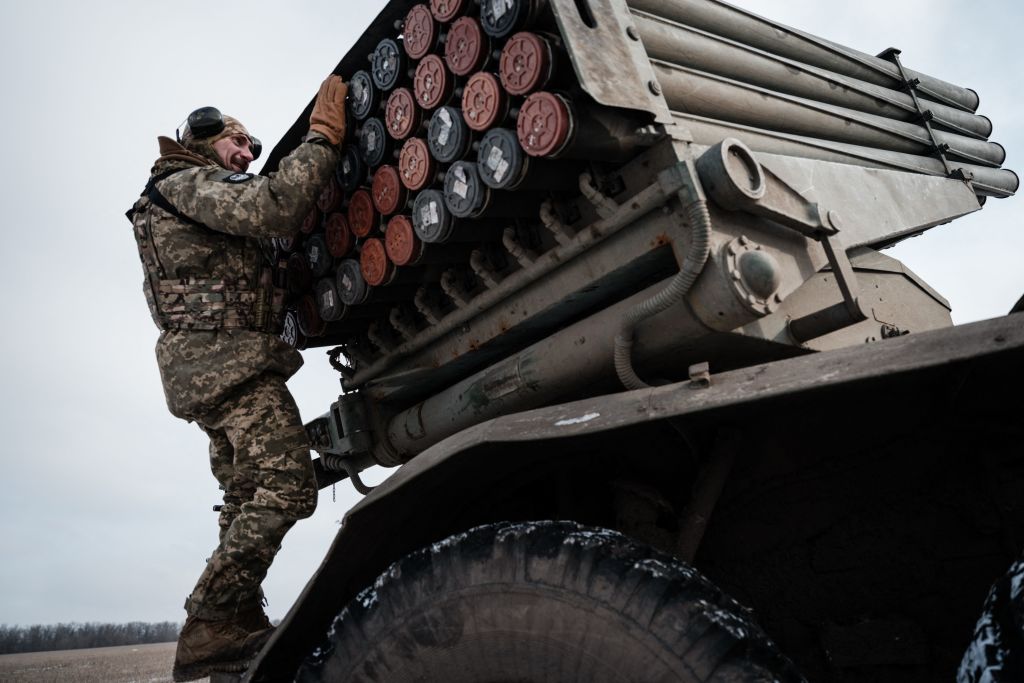 Stoltenberg: Ukraine already making gains in counteroffensive
Ukraine is already gaining ground against Russia, and although the counteroffensive is in its early stages, this shows that military support for Ukraine is vital, NATO Secretary-General Jens Stoltenberg told USA Today on June 12.
However, Stoltenberg also emphasized that this was just the beginning of the counteroffensive, meaning it was impossible to draw definitive conclusions on its eventual outcome.
"We need to be prepared that this offensive will be bloody and difficult," Stoltenberg said. "The Russians have had time to build — they're quite heavy defensive lines, and to breach them is a demanding task.
Continuing to supply Ukraine with the weapons it needs on the battlefield is vital in ensuring the counteroffensive's success, according to Stoltenberg.
President Volodymyr Zelensky said on June 10 during a press conference in Kyiv that the counteroffensive was underway.
The long-anticipated counteroffensive is widely regarded as a crucial turning point for Ukraine, as it seeks to regain control of its territory from Russia while also avoiding pressure to make concessions to Russia during negotiations.
Ukrainian forces have already confirmed the liberation of several villages formerly occupied by Russia in Zaporizhzhia and Donetsk oblasts, and the General Staff of Ukraine's Armed Forces reported on June 12 that Russian forces were failing to make gains in parts of Donetsk Oblast.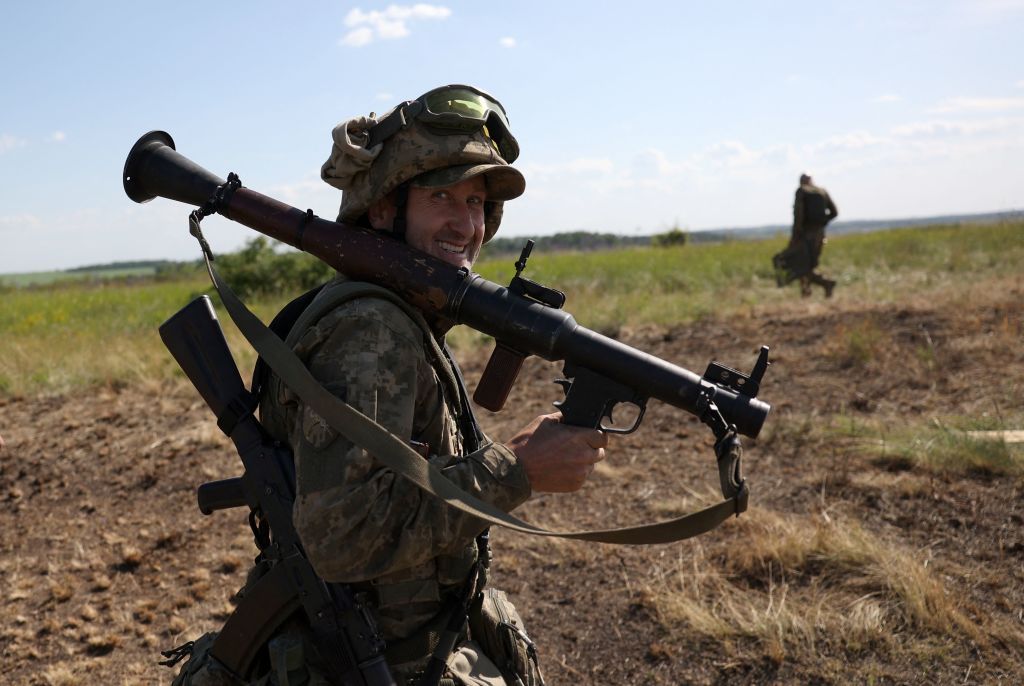 Fourteen EU member states provide aid to Ukraine following Kakhovka dam disaster
Fourteen EU member states and states participating in the EU Civil Protection Mechanism have provided aid to Ukraine in the wake of the Kakhovka dam disaster, European Commissioner for Trade Valdis Dombrovskis reported on June 13.
According to Dombrovskis, the aid comprises 76 boats, over 300 water pumps, and over 160,000 shelter items.
EU officials were preparing a contingency plan in case Russian forces blew up the dam since it came under Russian occupation, Dombrovskis said.

The Kakhovka dam was blown up by Russian forces on June 6, resulting in a mass-scale humanitarian and ecological disaster in Kherson Oblast and other regions of southern Ukraine.

In his statement at the European Parliament, Dombrovskis stressed the importance of using frozen Russian funds in Ukraine's post-war reconstruction.
"It is important to stress that Ukraine's reconstruction should also be financed by Russian assets. The EU is committed to ensuring that Russia is held fully accountable for its unprovoked and unjustified war of aggression against Ukraine," Dombrovskis said.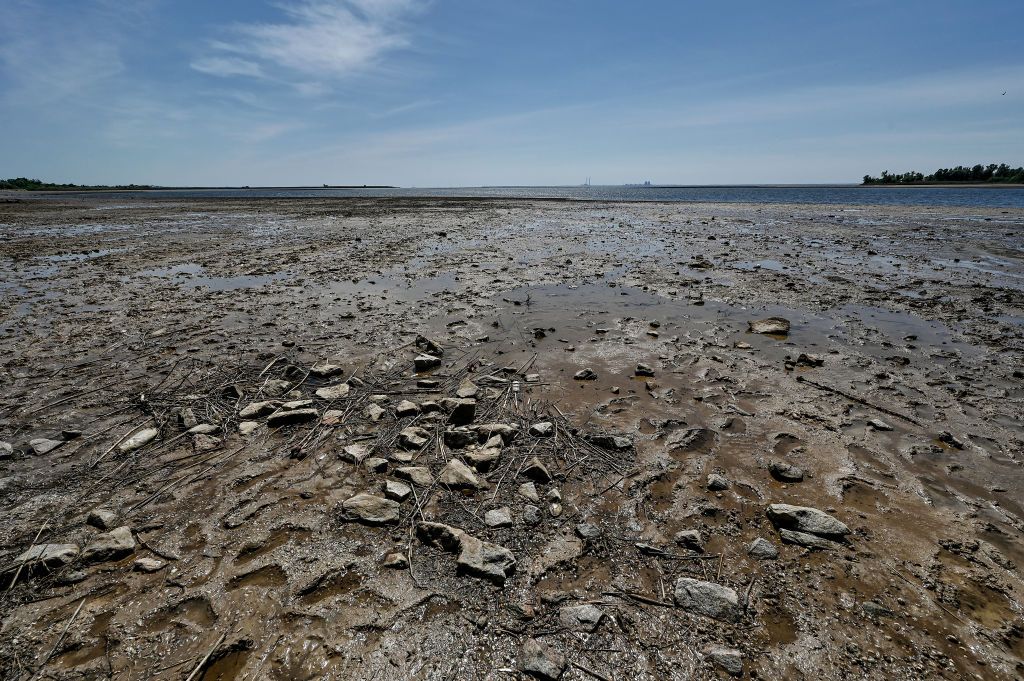 Consequences of Russian ecocide continue to emerge
In the week since the Kakhovka dam destruction, laboratory analysis has confirmed the presence of E. coli and cholera in the waters near the city of Kherson, but not in high concentrations, the Ukrainian Defense Ministry's Military Media Center reported on June 13.
According to Oleh Pavlenko, an official from the State Environmental Inspectorate of Ukraine, fuel and other toxic chemicals were also found in the water.
Water analysis is being conducted daily, and while strains of E. coli and cholera have been detected, there were no notable concentrations of any pollutants.
Major Vladyslav Dudar, a representative of the Defense Ministry, reported on June 13 that Russian forces had mined a large number of hydraulic structures in Zaporizhzhia and Kherson oblasts.
"They are currently blowing up small hydraulic structures every day in various populated areas," Dudar said.
According to Dudar, the environmental consequences of these actions are currently limited, impacting only the agricultural lands of one or two villages. Nevertheless, this deliberate environmental sabotage is occurring on a regular basis.
The damages caused by the destruction of the Kakhovka dam on June 6 are already being felt in Kherson, Zaporizhzhia, Dnipropetrovsk, and Mykolaiv oblasts, where there are problems with the water supply.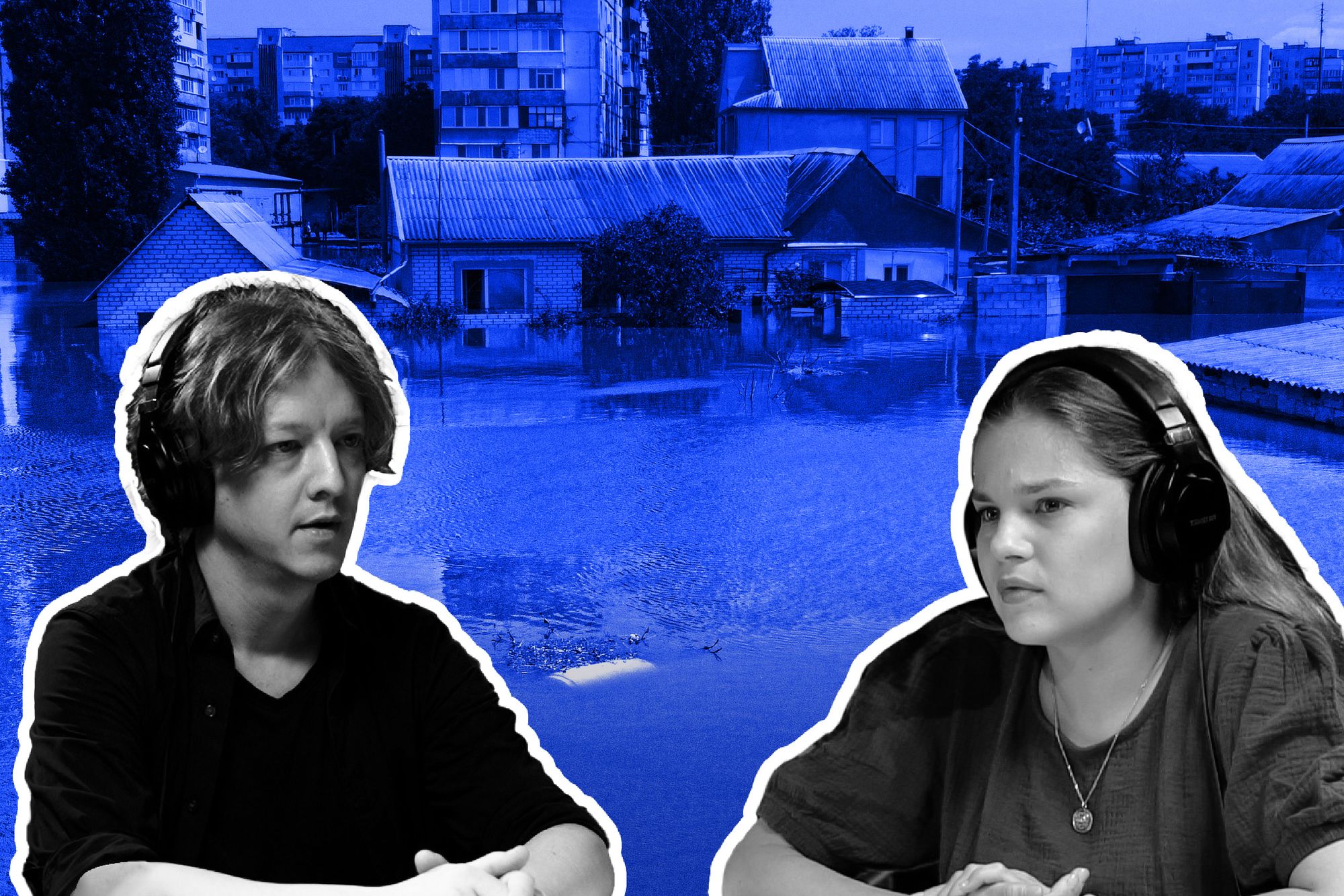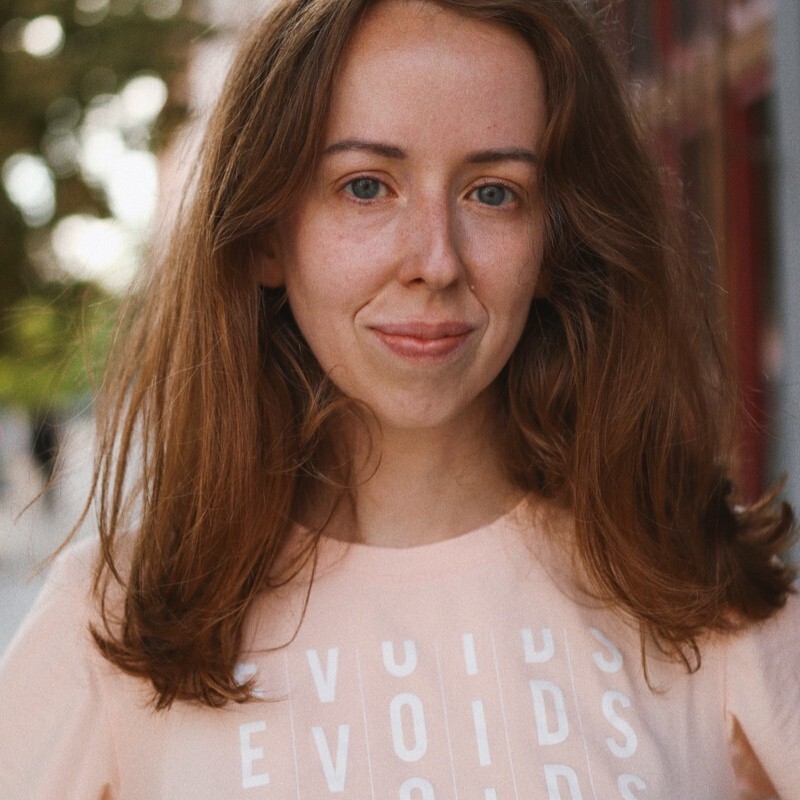 Kate Tsurkan
Reporter
Kate Tsurkan is a reporter at the Kyiv Independent. She is a writer, editor, and translator. Her work has been published in The New Yorker, Vanity Fair, Harpers, The Washington Post, and elsewhere. She is the co-founder of Apofenie Magazine. Originally from the U.S., she resides in Chernivtsi, a city in the west of Ukraine.