This audio is created with AI assistance
First it was the tanks, now it's the fighter jets.
As Ukraine braces for another possible major Russian offensive in the upcoming weeks, Western leaders are yet again coming up with a variety of excuses why this time, they cannot justify supplying F-16 and F-35 fighter jets to Ukraine.
The argument goes that the delivery of F-16s will risk escalation or retaliation from Vladimir Putin.
But if the supply of Western tanks, HIMARS multiple rocket launchers, armored fighting vehicles, air defense systems, and artillery did not lead to an escalation or Putin waging a nuclear war, why would F-16s have that effect?
On Jan. 29, German Chancellor Olaf Scholz said that Berlin would not send fighter jets to Kyiv. "I can only advise against entering into a constant bidding war when it comes to weapons systems," Scholz said.
When asked whether Washington would supply F-16 fighter jets to Ukraine, U.S. President Joe Biden said "no" on Jan. 30.
On Jan. 31, British Prime Minister Rishi Sunak's official spokesperson said that sending fighter jets to Ukraine would be impractical. He added that the U.K.'s F35 fighter jets are "extremely sophisticated and take months to learn how to fly."
On the same day, Polish Deputy Defense Minister Wojciech Skurkiewicz said that Poland was not discussing giving its F-16 fighter jets to Ukraine.
The U.S. has also so far refused to supply its long-range ATACMS missiles to Ukraine due to the fear that they would be used to attack Russian territory and lead to an "escalation."
These statements reek of a recent debate over whether or not to supply battle tanks to Ukraine.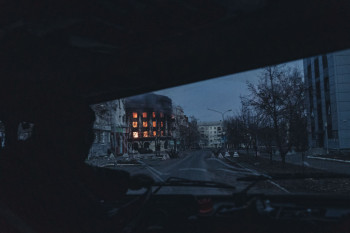 After months of domestic and international pressure, and thousands of Ukrainians killed, injured, or tortured by Russian troops, the United States and Germany relented, promising tanks to Ukraine.
We see a pattern. Russia attacks Ukraine, the West self-imposes red lines, claims fears of escalation or retaliation, reverses course by delivering the weapons Ukraine requests and desperately needs, Russia doesn't retaliate, the debate for the next type of weapon begins, repeat.
But this back and forth began long before the beginning of Russia's full-scale invasion in February 2022.
When Russia first launched its aggression against Ukraine by annexing Crimea and invading Donbas in 2014, the West decided not to supply lethal weapons to Ukraine at all. Initially, Western countries sent only non-lethal military equipment.
In 2018, the U.S. finally started sending lethal weapons, including Javelin anti-tank missiles, to Ukraine as Russia showed no intention of stopping its aggression. But the amounts were minuscule and did not have much of an impact.
Even when Russia launched its full-scale invasion of Ukraine on Feb. 24, 2022, the West opposed the idea of supplying all the weapons that Ukraine needed to fight Russia. The main excuse was, per usual, the fear of "escalation."
But later, as Russia's brutal terror and atrocities shocked the world, the West began to cross its self-imposed "red lines" despite initially being reluctant to supply lethal aid. Only then did Ukraine begin to receive air defense systems, artillery, armored vehicles, HIMARS multiple rocket launchers, armored vehicles, and tanks, albeit slowly.
Surely, Ukraine is grateful to the West for its aid. It could not have resisted Russia's aggression without it successfully.
However, the post-2014 policy of constant refusals to arm Ukraine with specific types of weapons and the extremely slow, inch-by-inch stream of military aid sent to Ukraine has proved to be a failure.
Instead of "de-escalating" the war, this policy has emboldened Russian dictator Vladimir Putin to launch new rounds of aggression.
Putin saw the West's reluctance to quickly arm Ukraine with everything needed as a sign of weakness. He went from annexing Crimea to invading the Donbas to a full-scale invasion to claiming to have annexed more Ukrainian territory.
This policy is akin to the appeasement of Adolf Hitler, which eventually led to World War II.
If the West had armed Ukraine quickly from the start, there most likely would not have been a lengthy war. Either Ukraine would have defeated Russia much faster, or Putin would never have launched a full-scale invasion at all, fearing a strong response.
The ongoing debate over fighter jets is just the latest manifestation of this flawed policy.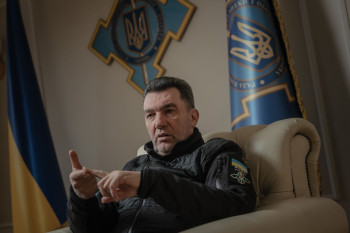 There is the argument that it will take too much time to train Ukrainian pilots to fly F-16s and organize their supplies and maintenance. Some say there won't be enough time before the next Russian offensive.
These arguments are absurd. The longer the West postpones the decision, the more time it will take to train pilots and deliver the aircraft.
Does the West expect the war to end before the training of Ukrainian pilots is completed? Obviously, that's not going to happen, and the longer the West delays the supplies of F-16s and high-precision, long-range ATACMS missiles, the longer the war will continue.
Is Ukraine expected to win by magic? Any major victory without modern aircraft and long-range missiles is virtually impossible.
The whole Western approach to this war should be changed. It has become absolutely clear that it's impossible to end it by appeasing Russia or trying to avoid an escalation. Moreover, it is the appeasement of Putin that causes escalation.
Russia has demonstrated clearly that it will never accept any peace terms but Ukraine's total surrender. The only way to end this war is to supply all the weapons that Ukraine needs as soon as possible.
The longer the West drags its feet on supplying Ukraine  with F-16s and ATACMS, the more time it will take for Ukraine to launch new counteroffensives, liberate all its territories from Russian occupation, and win this war.
The longer it takes for the West to realize this, the more Ukrainians will be killed, the more Ukrainian cities will be razed to the ground, and the more economic, political and military consequences the West will have to deal with in the long run.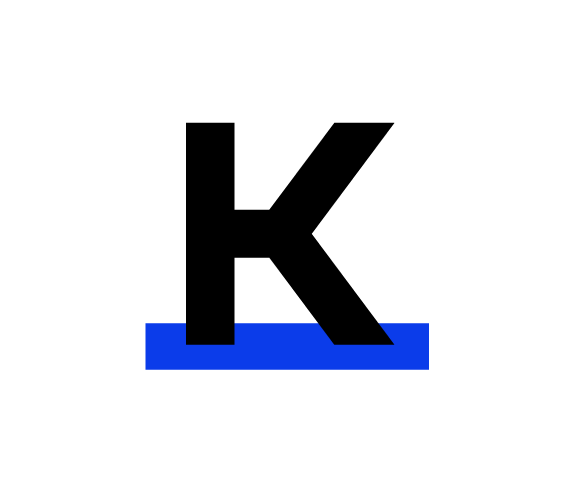 The Kyiv Independent
The Kyiv Independent is an award-winning English-language media outlet that offers on-the-ground reporting from Ukraine. The publication has received international recognition for its coverage of Russia's full-scale invasion of Ukraine.