This audio is created with AI assistance
Key developments on June 2:
Children among injured in new wave of Russian attacks across Ukraine
Counteroffensive 'is not a movie,' says Zelensky
Official: Fighter jet coalition now includes 9 countries
More raids reported inside Russia
Russian attacks across Ukraine killed at least four people and injured 10 others on June 2, the regional authorities reported.
Two people, including a child, were injured in yet another Russian overnight attack on Kyiv Oblast, Governor Ruslan Kravchenko reported. The injured adult has been hospitalized.
Air defense downed all 15 Kh-101/Kh-555 cruise missiles and 21 Shakhed loitering drones overnight on June 2, according to Ukraine's Air Force.
Russia launched cruise missiles with Tu-95 bombers from the Caspian Sea to hit Kyiv, according to the report.
Russian forces attacked Ukraine in two waves, first launching kamikaze drones and then cruise missiles. The military already reported that such a tactic is aimed at overwhelming air defense with cheaper loitering munitions, hoping to clear the way for the second wave of attack with missiles.
As all the drones and missiles were downed, Kravchenko said the debris caused civilian casualties on the ground in Kyiv Oblast.
The debris also damaged five houses, cars, and office buildings, as well as caused fires in two communities in Kyiv Oblast, according to the governor's report.
Just a day earlier, a Russian overnight missile attack on Kyiv killed three civilians, including a nine-year-old child, and injured 16 others, according to the local police.
Russian forces launched guided aerial bombs on Kharkiv Oblast, killing two people and injuring four others, including a three-year-old boy, Governor Oleh Syniehubov reported on June 2.
In Zaporizhzhia Oblast, a Russian attack on a residential building killed two civilians and injured four others, according to the regional governor Yurii Malashko.
All injured have been hospitalized, the governor reported.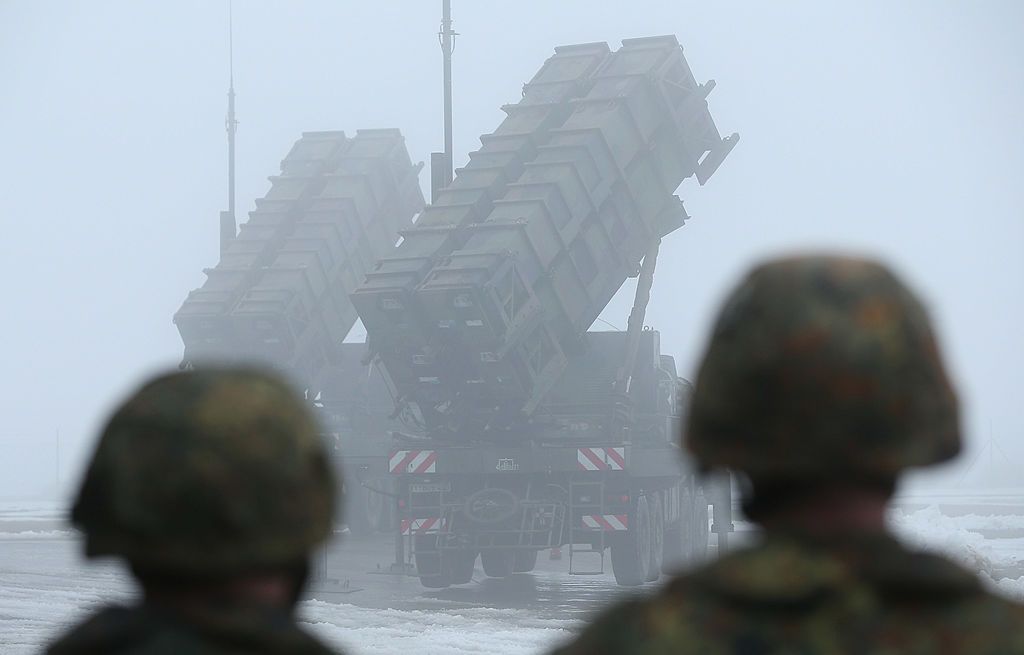 Zelensky: Counteroffensive is 'not a movie'
President Volodymyr Zelensky said that Ukraine's upcoming counteroffensive is "not a movie" and it was difficult to describe it to the public in advance.
"The main thing is for Russia to watch it. And not only watch it but feel it. Specifically, we are talking about the forces that have occupied our territory," Zelensky said at a press conference with Estonia's President Alar Karis in Kyiv on June 2.
Without providing further details, Zelensky said that the main goal of the upcoming counteroffensive is to liberate Russian-occupied territories.
When it starts to happen, "you will understand that it has begun," said Zelensky.
In late April, Deputy Defense Minister Hanna Maliar said that "complex measures" of Ukraine's much-anticipated counteroffensive were "already underway" in the east of the country.
U.S. Secretary of State Antony Blinken said on May 2 that Ukraine was contemplating a counteroffensive "in the coming weeks." He added that Ukraine's success on the battlefield is "the best way and probably the quickest way to actually get to a negotiation that produces a just and durable peace."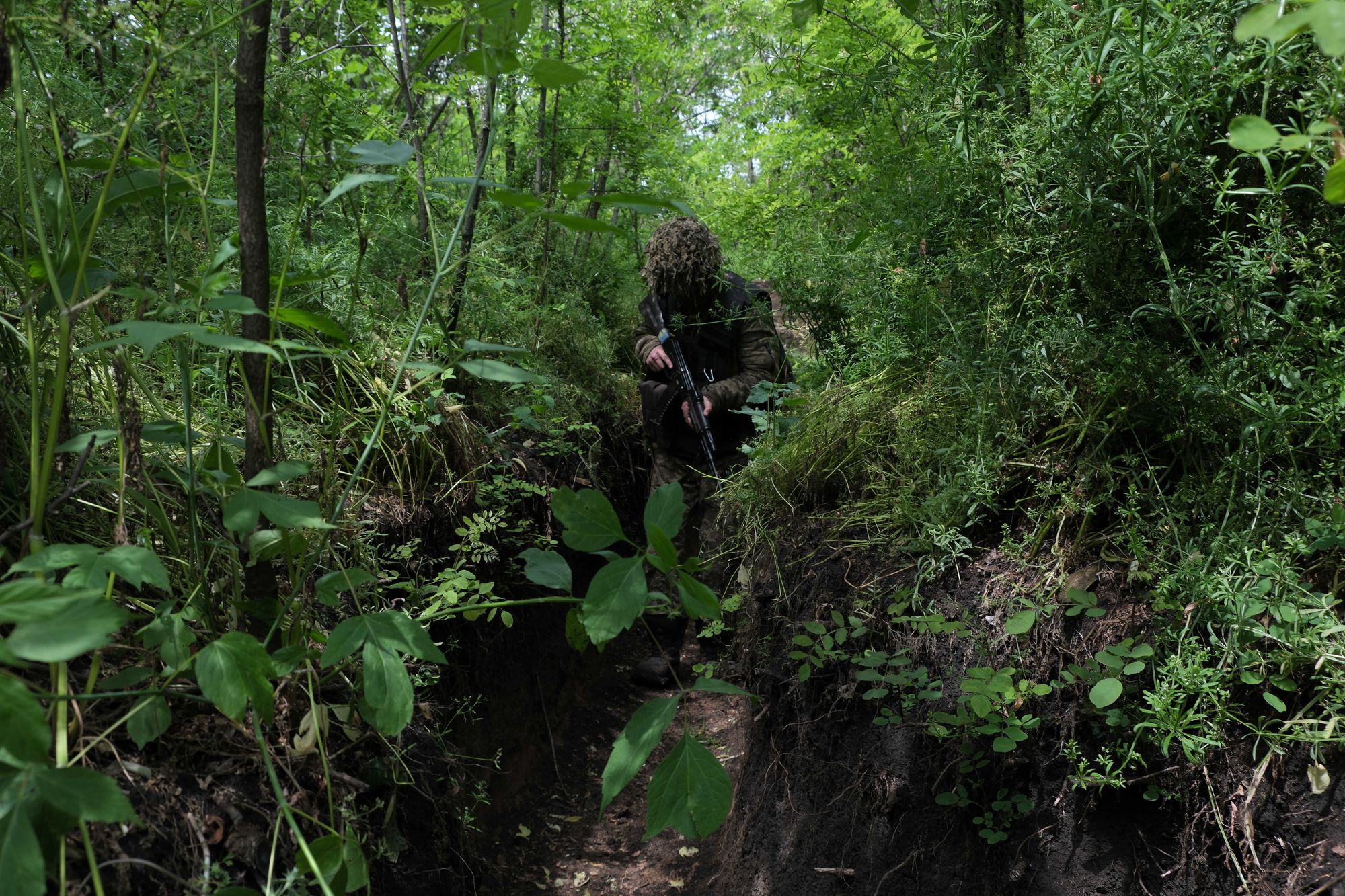 Official: Fighter jet coalition now includes 9 countries
President Volodymyr Zelensky's Deputy Chief of Staff Ihor Zhovkva announced that the coalition to provide Ukraine with Western-built fighter jets now comprises nine countries.
So far, the U.S. and eight European countries, including the U.K., the Netherlands, Poland, Denmark, Sweden, Belgium, Portugal, and France, have pledged either to train Ukrainian pilots or to provide Ukraine with modern fighter jets, or both, according to Zhovkva.
The official said that the coalition is taking steps to accelerate the training of Ukrainian pilots and mechanics "including, but not limited to, the F-16s", as cited by the European Pravda news outlet.
The Netherlands and Denmark are reportedly leading the coalition for the training, bolstered by support from the U.K. and Belgium.
The Netherlands will likely supply F-16 jets to Kyiv after training Ukrainian pilots, Bloomberg reported, citing unnamed sources familiar with the matter.
Zhovkva didn't provide details on what types of other aircraft are being considered.
European countries use fourth-generation fighters such as the Typhoon and Dassault, alongside the F-16s.
Zelensky met with the leaders of the U.K., the Netherlands, Poland, Denmark, Sweden, and Belgium to discuss the training of Ukrainian pilots and procurement of fighter jets on June 1 in Moldova.
After consultations with the U.S., the leaders have reached an agreement to officially establish the coalition, called "Ukraine's Sky Shield," during the upcoming Rammstein Summit of the Ukraine Defense Contact Group.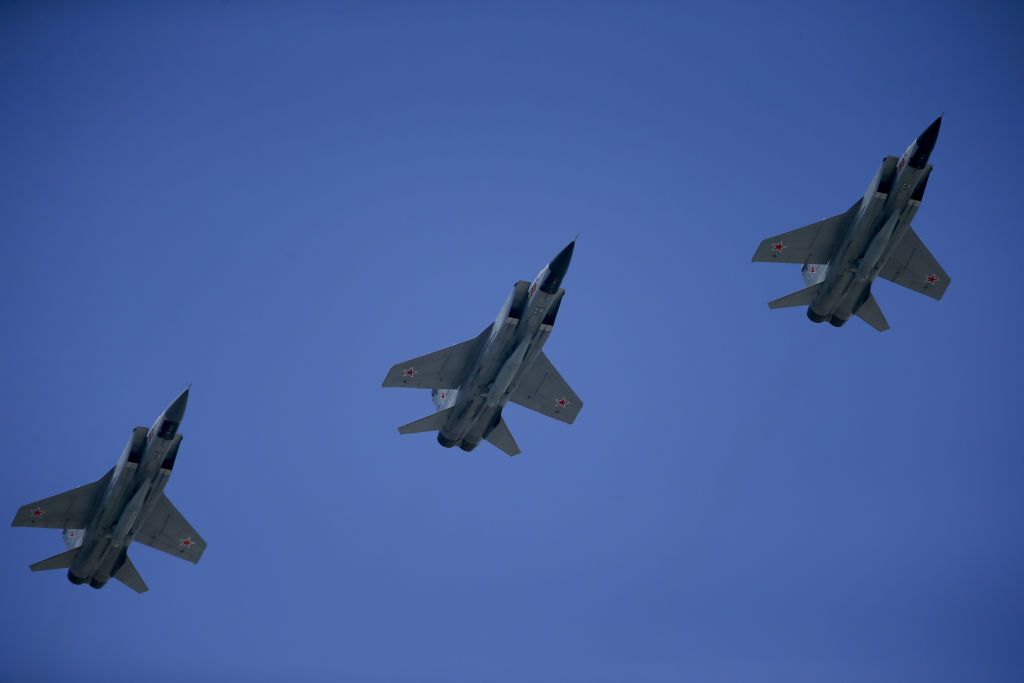 Raids reported inside Russia
The Free Russia Legion, a Russian anti-Kremlin armed group fighting alongside Ukraine, claimed its members had conducted another combat operation in Russia's Belgorod region on June 2.
The group reported fighting with Russian forces on the outskirts of the village of Novaya Tavolzhanka near Ukraine's border.
Some of the militia were wounded in action, the group said without specifying the numbers.
The Free Russia Legion claimed Russian forces killed at least two civilians when firing at a civilian car near the village, as they believed there were saboteurs inside.
The regional governor of Russia's Belgorod Oblast Vyacheslav Gladkov claimed that several settelements in the region bordering Ukraine came under fire on June 2, blaming it on Ukraine's Armed Forces. He didn't report the raid that the anti-government Russian troops claimed to have conducted.
In addition, Alexander Bogomaz, the governor of Russia's Bryansk region, claimed that a saboteur group had "infiltrated" from Ukraine and "attacked a civilian car, killing one and injuring a child."
The governor hasn't provided any evidence to back his claim.
Russian forces are engaging in operations to stop the saboteurs, "employing all necessary measures," Bogomaz reported on June 2.
Neither the Free Russia Legion nor Russian Volunteer Corps, a similar group, has reported raids in the Bryansk region on June 2.
Russian authorities in regions bordering Ukraine have repeatedly claimed that their regions have been under attack in the past weeks, putting the blame on Ukraine.
Ukraine denies responsibility.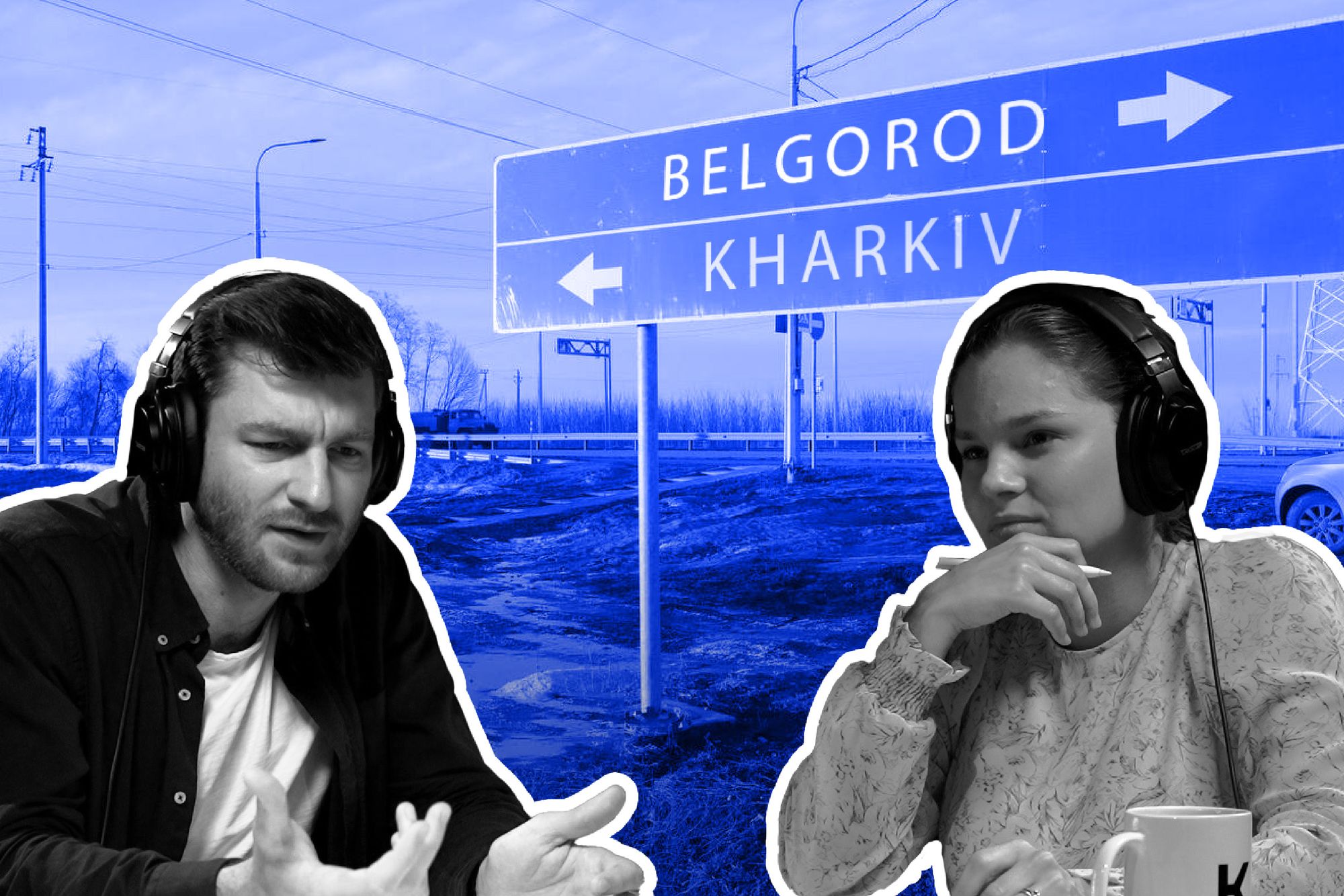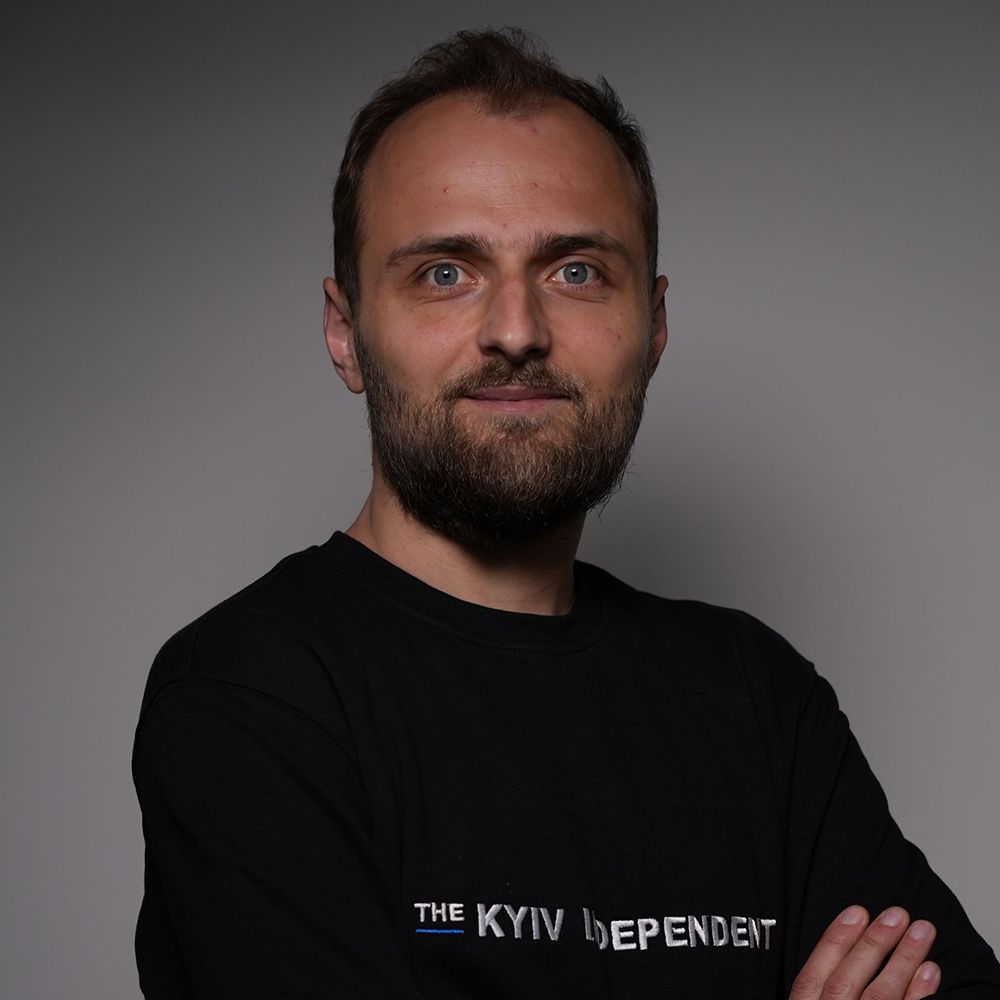 Alexander Khrebet
Reporter
Alexander Khrebet is a reporter with the Kyiv Independent. He covers Ukraine's foreign policy, alleged abuse of power in the country's military leadership, and reports on the Russian-occupied territories. Alexander is the European Press Prize 2023 winner, the #AllForJan Award 2023 winner and Ukraine's 2022 National Investigative Journalism Award finalist. His was published in the Washington Times and Atlantic Council.