This audio is created with AI assistance
Key developments on Aug. 3:
PM says war cost Ukraine over $50 billion
Interior Ministry identifies over 230,000 alleged Russian war criminals, collaborators
Czech-made components found in Russian kamikaze drone
Russia launches 15 kamikaze drones, 47 airstrikes over 24 hours
Russian attack injures 8, including 4 emergency workers in Kherson
Prime Minister Denys Shmyhal said on Aug. 3 that the war costs Ukraine around Hr 1.8 trillion ($50 billion) per year.
"This is more than the peacetime's budget revenue," said Shmyhal, referring to the 2021 budget. According to the prime minister, Ukraine's budget revenue in 2021 was around $48 billion.
Nearly 50% of the country's budget is now subsidized by Ukraine's foreign partners, with the U.S., and EU being the main backers.
The EU disbursed another $1.65 billion (1.5 billion euros) of macro-financial assistance to keep Ukraine's services and infrastructure afloat, European Commission President Ursula von der Leyen said on June 22.
The European Commission has pledged to provide financial support of up to $54.7 billion (50 billion euros) to Ukraine from 2024 to 2027.
This funding aims to ensure macro-financial stability, facilitate recovery and reconstruction efforts, and promote the modernization of the country while implementing crucial reforms on the EU integration track.
Meanwhile, the Kyiv School of Economics estimated on Aug. 2 that the Russian full-scale invasion caused over $150 billion of direct damage to Ukraine's infrastructure.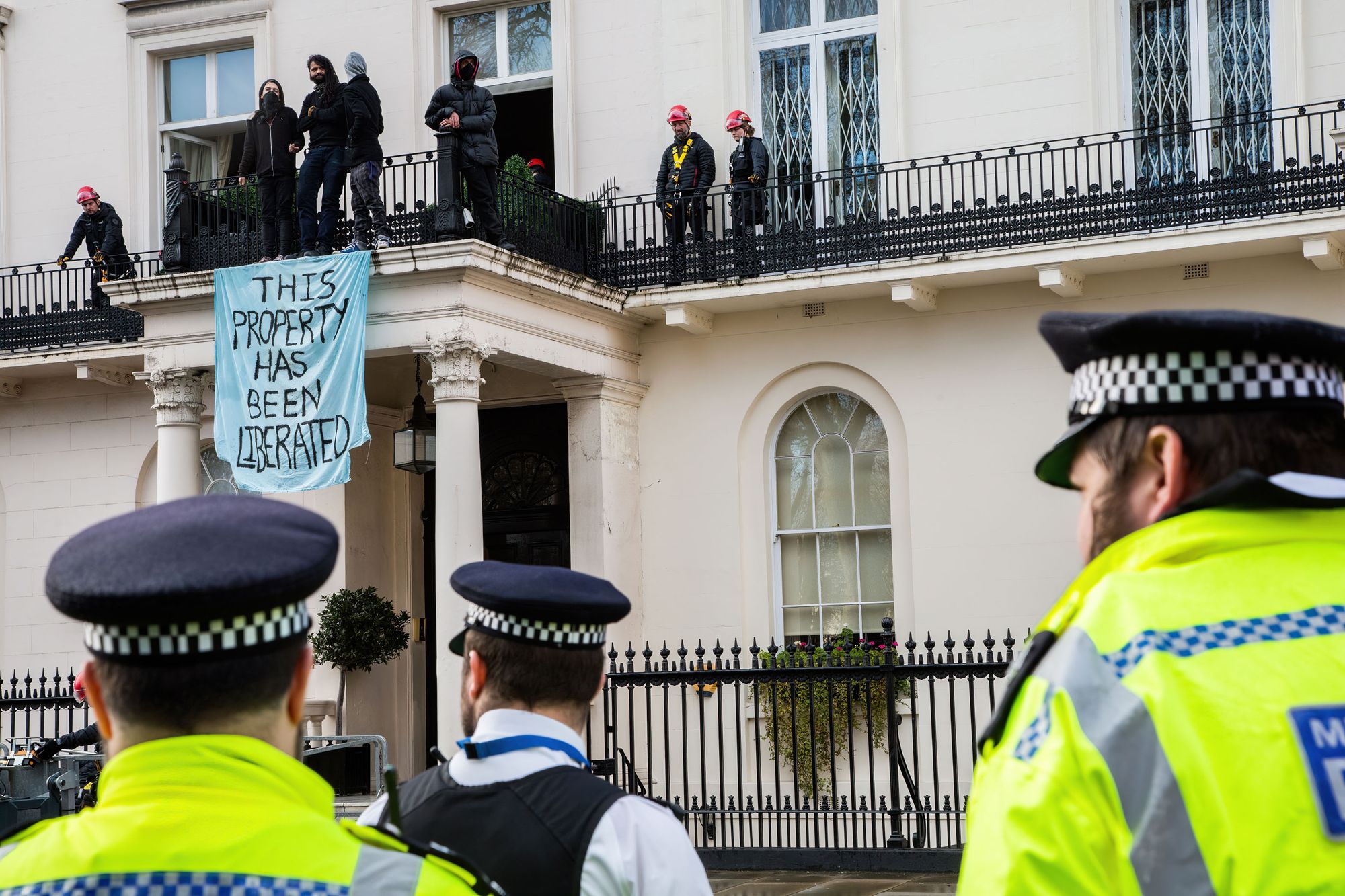 Ukraine identifies over 232,000 people helping Russia's war effort
Ukraine identified over 232,000 people who allegedly took part in Russia's war, including Moscow's army personnel, and local collaborators, the Interior Ministry reported on Aug. 3.
The War Criminal database, filled by Ukrainian law enforcement agencies and military, includes the names of almost 198,000 Russian troops, 3,500 mercenaries and members of other military formations, 3,200 Ukrainian collaborators, and 401 top Russian officials.
According to the report, those added to the database are monitored by Ukrainian law enforcement agencies and Europol, the EU law enforcement agency.
The General Prosecutor's Office has opened over 100,000 investigations into alleged Russian war crimes since February 2022.
Yurii Bielousov, the head of the War Crimes Department of Ukraine's Prosecutor General's Office, said on Aug. 2 that 386 Russians have been charged with war crimes, including 54 who have been convicted.
However, most have been tried in absentia, and only 15 have been brought to Ukrainian courts, Bielousov said.
He also said that 99% of war crimes are subject to a Ukrainian investigation, and international partners would prosecute the remaining 1%.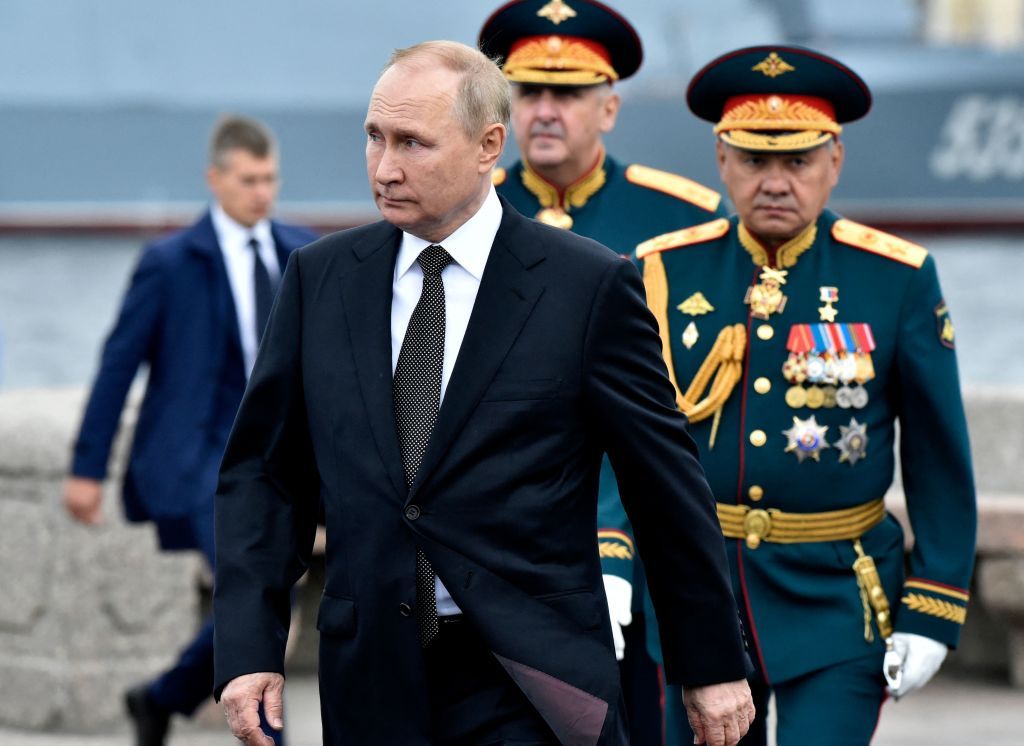 Czech components found in Russian kamikaze drones
The Czech company AXI Model Motors said on Aug. 3 that it has "never supplied its products to the military" after a Ukrainian soldier found a component it had manufactured inside a Lancet drone Russian forces have been regularly using against the Ukrainian military on the battlefield.
The soldier published a photo on Aug. 2 of a Russian kamikaze drone downed near Bakhmut in Donetsk Oblast. The drone's electric motor was labeled with the "Made in the Czech Republic" mark and the AXI Model Motors logo.
The Russian military is using the Lancet drones for reconnaissance and strikes.
Model Motors said the component mentioned is no longer manufactured.
There is no information that the company supplied the motors directly to Russia, but rather, "companies from China, Taiwan, and Kyrgyzstan purchased the components before February 2022," according to Czech newspaper Deník N.
The U.S. Treasury Department sanctioned companies from Kyrgyzstan for helping Russia to bypass Western sanctions on July 20.
The sanctioned companies imported Western-made electronics for Russia's military, including microchips and telecommunications equipment used in Russian missiles, tanks, helicopters, drones, and radio systems in the war against Ukraine.
According to the U.S. Treasury, Kyrgyzstan-based entities have been frequent exporters of controlled electronics components and other technology to Russia since the full-scale invasion of Ukraine.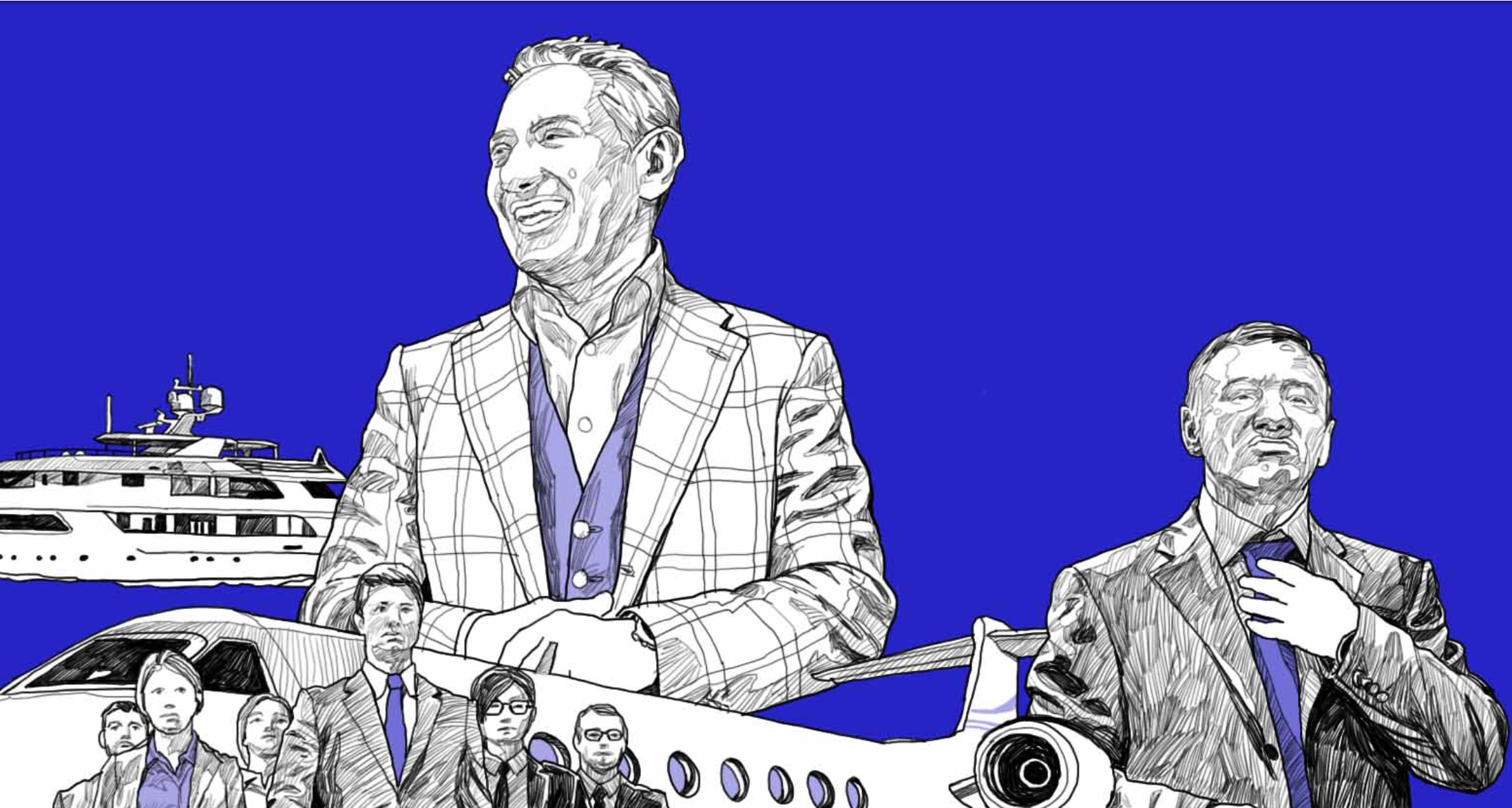 Russian attacks
Russian forces launched 15 Shahed loitering munitions, conducted 48 airstrikes, and shelled Ukraine 23 over the past day, the General Staff of Ukraine's Armed Forces reported in its evening update on Aug. 3.
Air Force reported the same day downing all Shahed kamikaze drones as well as seven reconnaissance drones.
The Kyiv City Military Administration reported that Ukraine's capital was targeted by Russian drones overnight. Ukrainian defenses destroyed "almost 15 air targets" approaching Kyiv, according to the administration's chairman Serhii Popko.
Russian shelling of Kherson on Aug. 3 injured at least eight people, including four emergency workers, the Prosecutor General's Office reported.
The first responders were injured in a Russian double-tap attack when extinguishing the fire caused by the first Russian shelling against the southern city earlier that day.
Kherson is located on the west bank of the Dnipro River, just across the river from the Russian troops occupying the east bank and deliberately shelling the southern city and other settlements daily.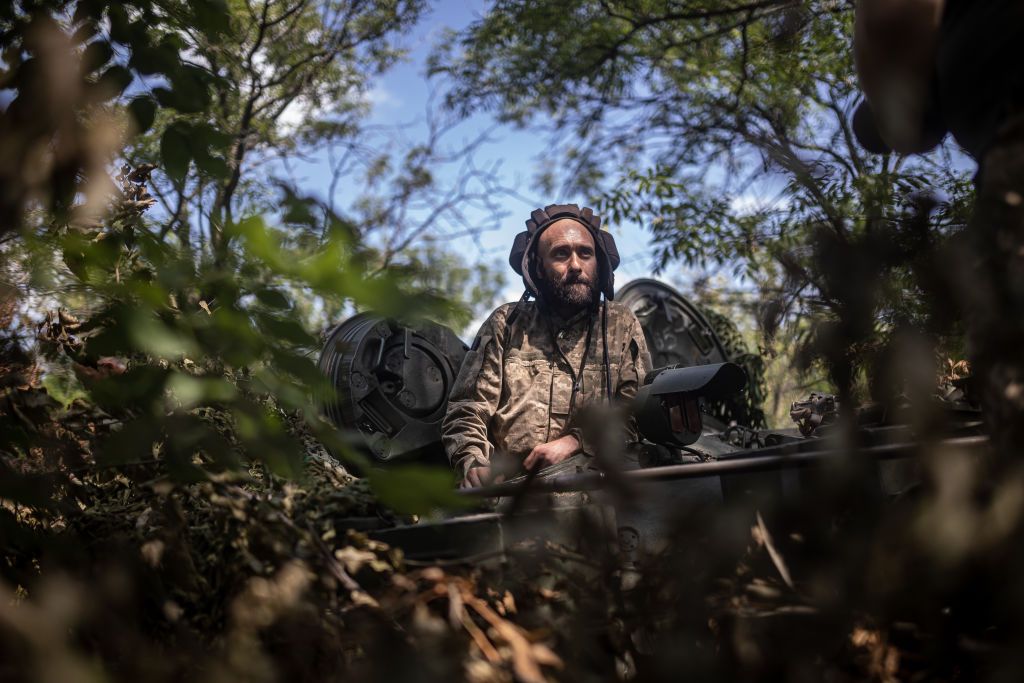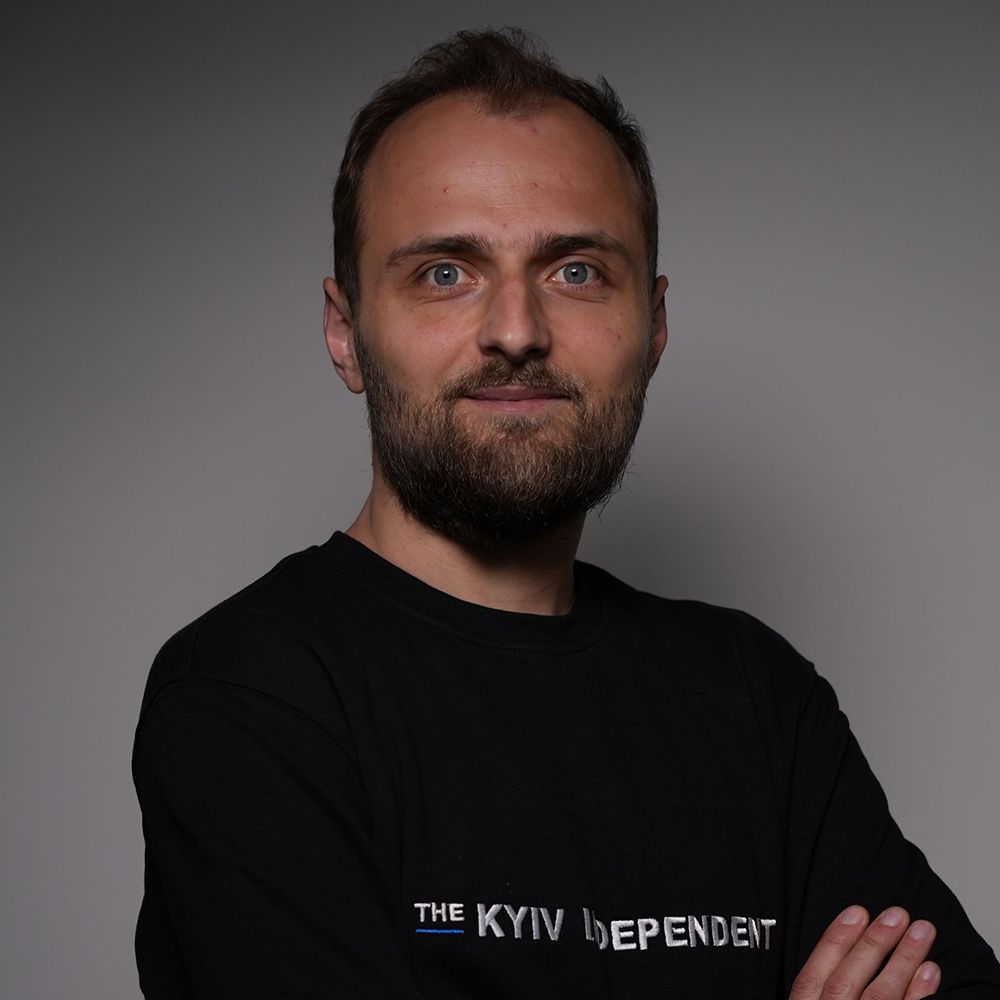 Alexander Khrebet
Reporter
Alexander Khrebet is a reporter with the Kyiv Independent. He covers Ukraine's foreign policy, alleged abuse of power in the country's military leadership, and reports on the Russian-occupied territories. Alexander is the European Press Prize 2023 winner, the #AllForJan Award 2023 winner and Ukraine's 2022 National Investigative Journalism Award finalist. His was published in the Washington Times and Atlantic Council.