This audio is created with AI assistance
Slovak haulers began to block the movement of trucks at the Vysne Nemecke checkpoint, Ukraine's State Border Guard Service spokesperson Andrii Demchenko told Ukrainska Pravda on Nov. 21.
"The information received from the Border Police of the Slovak Republic indicates that today at 1:30 p.m., traffic blocking for cargo vehicles moving in the direction of the Slovak checkpoint Vysne Nemecke, adjacent to the Ukrainian Uzhhorod checkpoint, began," Demchenko said.
"It was initiated and conducted by the... (Slovak Union of Freight Carriers). The end date of the blockade is not reported, although it is possible that Slovak carriers may be planning for their action to be a long one."
The movement of passenger cars and buses is unaffected, Ukrainska Pravda reported.
Slovak haulers threatened on Nov. 16 to join Polish truckers in blocking border crossing points with Ukraine to protest the EU's liberalization of transport rules for Ukrainian trucks.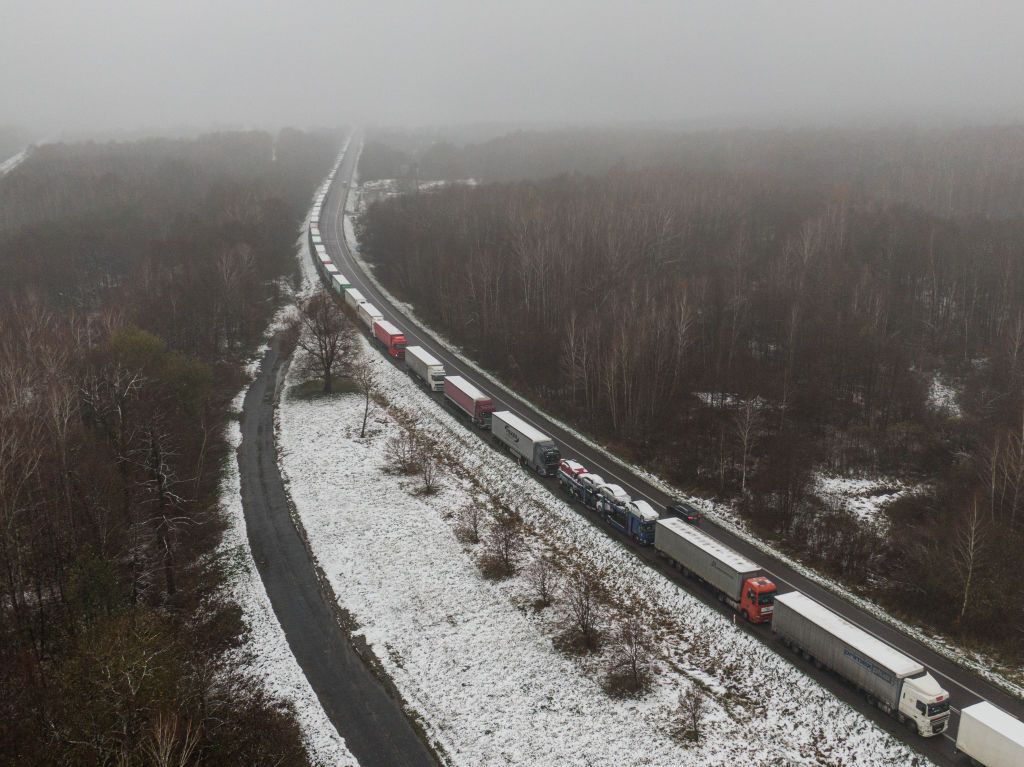 The Slovak Union of Freight Carriers blocked the Vysne Nemecke border crossing for one hour on Nov. 16 as a warning.
Protests on Nov. 11 also forced trucks traveling toward Vysne Nemecke to wait in an 18-kilometer line.
Polish protests at the Ukrainian border stretch into their third week, with Ukraine accusing the protestors of causing further harm to its wartime economy.
Polish truckers complain that the high number of Ukrainian drivers entering Poland are hauling goods from Poland to other countries, undercutting local businesses that cannot match cheaper Ukrainian prices.
Ukrainian officials and industry representatives deny the accusations.