This audio is created with AI assistance
The Russian Justice Ministry filed a motion with the Supreme Court on Nov. 17 to label the LGBTQ "international public movement" an extremist group and ban its activities.
The ministry accused the movement of causing "social and religious discord."
It is not clear whether the proposed ban covers the entire LGBTQ community, or specific organizations. If the motion passes, any LGBTQ activist in Russia could be subject to criminal prosecution.
The Supreme Court will consider the motion on Nov. 30.
The move represents yet another attack on LGBTQ rights under Russian dictator Vladimir Putin's increasingly conservative agenda.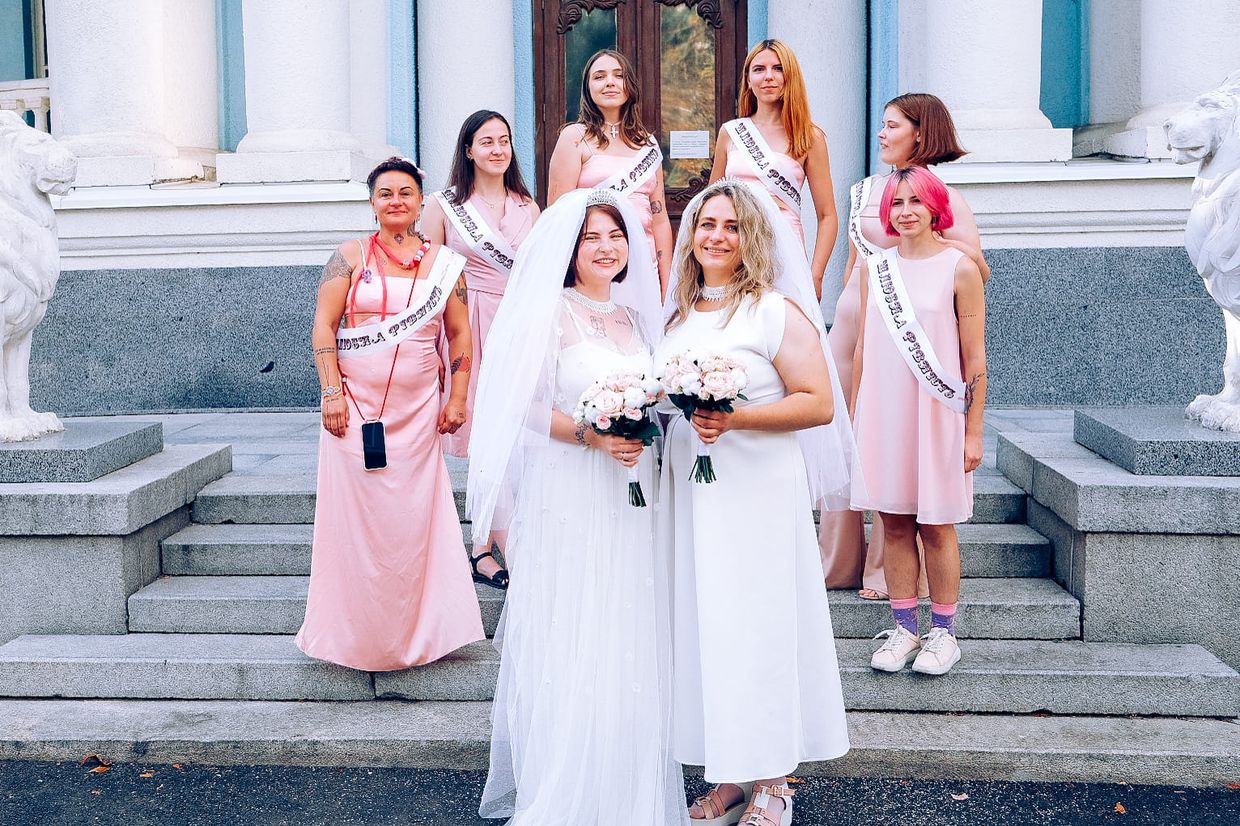 The Kremlin's crackdown on gay rights intensified following the full-scale invasion of Ukraine in Feb. 2022. The government passed legislation banning the public expression of LGBTQ identity in Russia on Dec. 5, 2022.
The law criminalized what it calls "propaganda" related to "nontraditional sexual relations" in media.
The Russian State Duma targeted the transgender community the following year, banning gender-affirming care in July 2023.
Putin has rhetorically linked his anti-gay and anti-trans policies to the invasion of Ukraine. He included remarks against the LGBTQ community in a ceremony held Sept. 30, 2022 to formally announce the illegal annexation of Ukraine's Zaporizhzhia, Donetsk, Luhansk, and Kherson oblasts.
"Do we really want perversions that lead to degradation and extinction to be imposed in our schools from the primary grades?" Putin said in his address.
Ukrainian lawmaker Inna Sovsun, an advocate for LGBTQ rights and same-sex marriage, has argued that homophobia in Ukraine is a remnant of Russian and Soviet influence.