This audio is created with AI assistance
Bratislava announced the end of military aid to Ukraine on Oct. 26 following the election of the new Slovakian prime minister, Robert Fico. Fico based his campaign on strong anti-U.S. sentiments, promises to halt weapons shipments to Ukraine, and a commitment to block Kyiv's NATO aspirations.
While Slovakia was not among the biggest donors of military aid to Ukraine, it did donate 13 MiG-29 warplanes and an S-300 air defense system, long before the U.S. opted to allow Ukraine to receive F-16s. After giving the warplanes to Ukraine, then-Slovakian Prime Minister Eduard Heger affirmed that the country was "on the right side of history."
Now, Slovakia has chosen to align itself with the other side of history, which represents a breakthrough in Russia's disinformation strategy and the placement of Russia's second Trojan horse in Europe, alongside Hungary.
Leading up to the parliamentary election, Slovak President Zuzana Caputova warned in June that the country was likely to follow in Hungary's footsteps in becoming an "EU problem child," citing Russian disinformation as a leading factor in bringing a "Viktor Orban-type of foreign policy" to Slovakia.
Caputova's predictions came true, highlighting a big win for Russia's disinformation efforts and providing validation to Russian President Vladimir Putin's war strategy.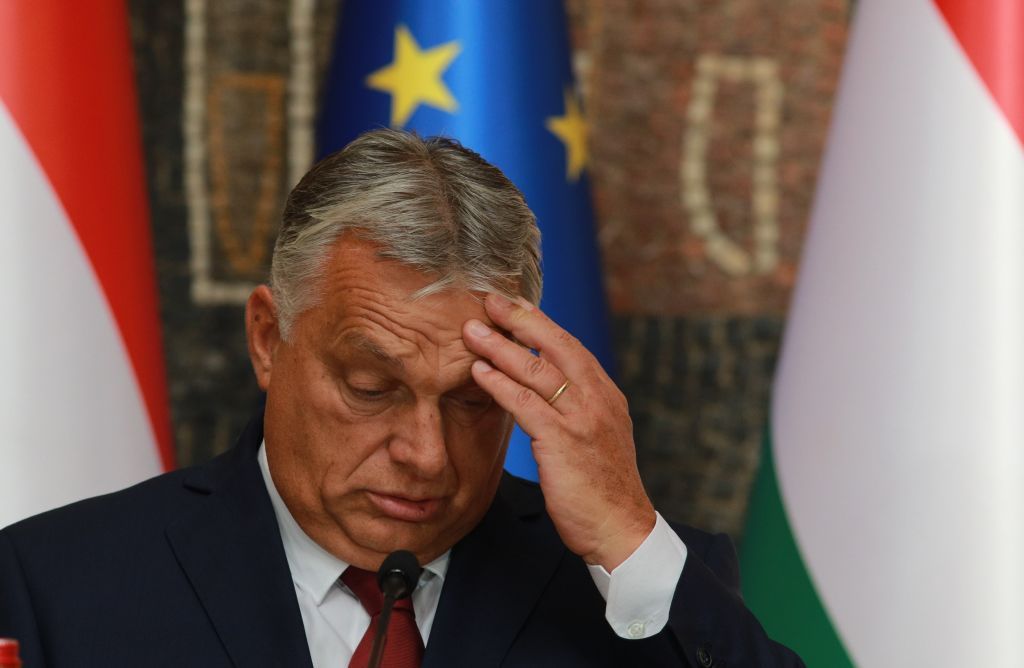 When Russia launched its full-scale invasion of Ukraine, Moscow expected a quick win with little pushback from Ukraine and only mild concern from the U.S. and Europe, as Putin expected the West to be worn out after the botched Afghanistan withdrawal in 2021. Russian soldiers even brought victory parade uniforms to Kyiv, expecting to celebrate their quick occupation.
However, things didn't go as planned. Ukraine fiercely defended itself, and this defense was boosted by significant support from the U.S. and other Western countries. On top of that, Western nations surprised Russia by coming together to impose tough economic sanctions. Russia was unprepared for a stiff Ukrainian resistance and lost the key battle for Kyiv.
While the war showed Putin that Russia's military power has its limits, with the Ukrainians determined to defend their homeland, Moscow believes that, if it can chip away at Western support for Ukraine, it will quickly win. Putin himself said in October that Ukraine could not survive for more than a week without Western military and financial aid.
Russia wants to shape how people see and think about things, especially in the West. According to polling data in Slovakia, only 40% of citizens believe Russia started the war in Ukraine. This is much lower than the 85% in neighboring Poland. Slovaks are worn out from the coronavirus pandemic, rising energy prices, inflation, and Russia's war next door. Russia then builds on existing sentiments and exploits them.
Instead of making up wild stories, Russia takes real issues and twists them. They're keen on using right-wing sentiments in the West, including the U.S., to weaken support for Ukraine. This tactic seems to be working to some extent.
For instance, many Republicans in the U.S. House have opposed giving aid to Ukraine, and now further support is up in the air. This move might hint at how a future Trump administration might treat Ukraine, especially since some far-right Trump supporters want to reduce military aid to the country as some of the hardliners want the U.S. to stop supplying aid to Ukraine.
U.S. Senator Josh Hawley from Missouri is in favor of cutting off all U.S. military aid to Ukraine, but in 2022 he said arming Ukraine was "the most important" thing we could do. After the Israel-Gaza conflict erupted on Oct. 7, Hawley further stated that "any funding for Ukraine should be redirected to Israel immediately." Mike Johnson, the newly-named House Speaker, and staunch Trump ally, stated that he would back funding for Israel, but not for Ukraine at this time.
There is a growing isolationist view from the Republican Party and it is an easy sentiment for Russia to exploit regarding Ukraine. What Russia achieved in Slovakia, it wants to take that model and reuse it elsewhere. Its aim is to undercut support by using disinformation in the West against Ukraine, reduce aid, and then proceed to win on the battlefield.
According to Fiona Hill, a former Russia advisor to former U.S. President Donald Trump, "Putin feels everything is trending in his favor" and believes that the West will give up if he perseveres long enough.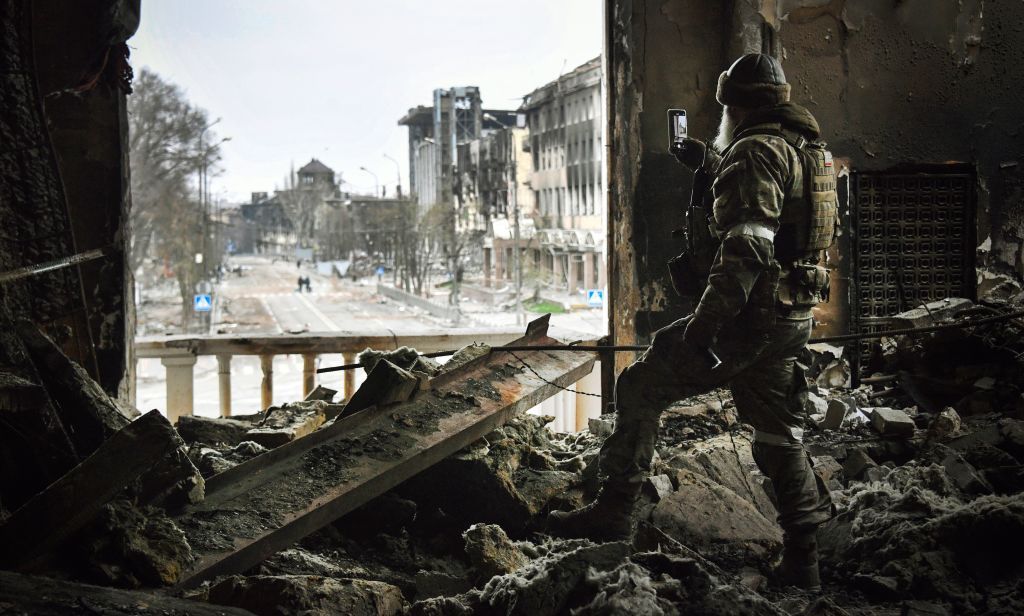 Meanwhile, the Kremlin continues to throw its resources at encircling Avdiivka, with up to at least eight brigades committed to the fight. Russia is aiming to take more of Ukraine's Donbas region, as Putin is desperate to show the Russian people some victories before next year when Putin will have to manage an election. Ukrainian Defense Minister Rustem Umerov believes that Russian losses amount to around 4,000 casualties. However, NATO officials have warned that Western militaries are running out of ammunition to give to Ukraine.
During the most recent EU summit, the leaders of Hungary and Slovakia, Viktor Orban and Robert Fico, opposed giving 50 billion euros ($52 billion) to Ukraine. The EU needs to decide on this funding for Ukraine by the end of the year when the current money runs out. However, all 27 EU countries must agree.
Putin hopes to outlast the West's resolve even if he cannot break Ukraine's will. Throughout the past year, Russian media repeatedly predicted a near and imminent end of Western military aid. The longer that the U.S. and the West hold out on giving Ukraine all that it needs to win the war, the more opportunities Russia has to wage a disinformation war and break the unity of the Western coalition and military support for Ukraine. The West must go all in for victory in Ukraine.
Editor's Note: The opinions expressed in the op-ed section are those of the authors and do not purport to reflect the views of the Kyiv Independent.