This audio is created with AI assistance
Ukrainian forces had established a presence in the Krynky settlement on the Russian-held Dnipro River's left bank in Kherson Oblast, the U.S.-based think tank Institute for the Study of War (ISW) said in its latest assessment on Oct. 20.
Geolocated footage published on Oct. 19 indicates that Ukrainian forces advanced into the northeastern part of Krynky, a village 35 kilometers east of Kherson and two kilometers southeast of the Dnipro River, the ISW reported.
Russian military bloggers also claimed that Ukraine is trying to establish a foothold near Krynky and continues to maintain a presence near the Antonivsky bridges, only a few kilometers east of Kherson.
The Ukrainian military reported on Oct. 18 and 19 that Russian forces launched air strikes against the village of Pishchanivka – around 15 kilometers east of Kherson – on the Dnipro's left bank, implying Ukrainian presence in the settlement.
Around the same time, Russian Telegram channels claimed that Ukraine had taken territory in the area.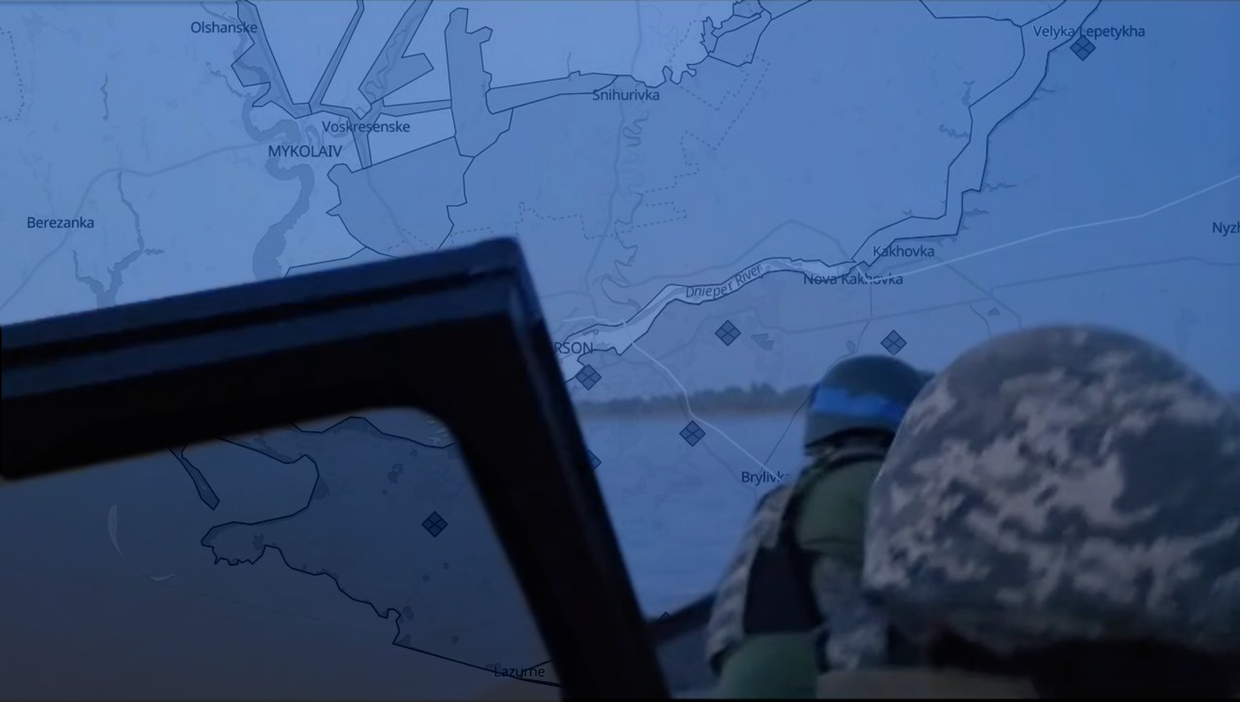 The U.K. Defense Ministry said in July that Ukrainian forces are maintaining a beachhead near the Antonivsky Bridge. A month later, The Kyiv Independent reported that Ukrainian troops were conducting small overnight raids into the Russian-occupied part of Kherson Oblast for months.
Ukrainian forces reportedly gained a foothold near the village of Kozachi Laheri, some 27 kilometers northeast of Kherson, on Aug. 8.
Ukraine's Armed Forces liberated Kherson and other regional settlements on the Dnipro River's west bank in November 2022. Russian forces were pushed to the east bank, from where they have since been firing at the liberated territories.