This audio is created with AI assistance
Belarusian dictator Alexander Lukashenko claims Wagner's "core" will remain in Belarus despite observations suggesting that the mercenary group is leaving after the death of its founder, Yevgeny Prigozhin.
Poland, Latvia, and Lithuania threaten to completely shut their borders with Belarus should a "critical incident" involving the Wagner Group occur.
Subscribe to the Newsletter
Belarus Weekly
Meanwhile, Minsk announces that it will host the Collective Security Treaty Organization's Combat Brotherhood 2023 joint strategic military exercise from Sept. 1-6.
The regime's crackdown on Belarus' civil society continues as it labels Viasna, the country's longest-standing human rights group, a so-called "extremist formation."
Belarusian authorities sentence the son of a self-exiled Belarusian opposition politician to over three years in prison for allegedly "financing an extremist group."
Lukashenko claims Wagner Group 'core' remains in Belarus
Belarusian dictator Alexander Lukashenko claimed on Aug. 25 that the "core" of the Wagner Group will remain in Belarus, as the fate of the mercenary group hangs in the balance after the presumed death of its founder, Yevgeny Prigozhin.
"Wagner lived, Wagner lives, and Wagner will live in Belarus, no matter if some don't want this," Lukashenko said in his first comments about the mercenary group after the plane crash on Aug. 23, which the Kremlin claims killed Prigozhin and his right-hand man Dmitry Utkin.
Lukashenko claimed to have helped broker a deal between Putin and Prigozhin to end the mercenary chief's short-lived and unsuccessful mutiny in Russia. The deal included the relocation of several Wagner contingents to Belarus.
"Prigozhin and I built a system for how Wagner would be deployed in our country," he said, adding that 10,000 mercenaries could show up if needed.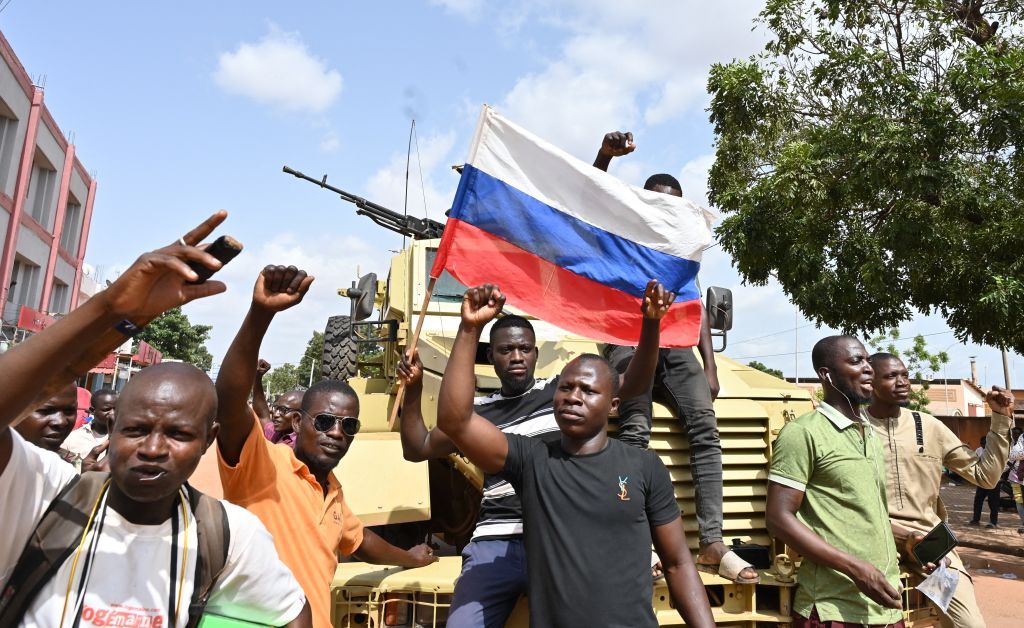 The dictator's statement came a day after Radio Free Europe/Radio Liberty's (RFE/RL) Belarusian service published satellite imagery that appeared to show a camp for Wagner fighters in the Belarusian village of Tsel being dismantled.
Ukraine's State Border Guard Service also noted that the number of Wagner mercenaries stationed in Belarus is gradually decreasing as they depart for Russia.
"We remove extra tents – we don't need so many," Lukashenko said in response to RFE/RL's findings. "The core (of Wagner's contingent in Belarus) remains here."
Rumors have circulated regarding the nature of the plane crash that is claimed to have killed Prigozhin.
When asked whether he believes that Russian President Vladimir Putin was behind Prigozhin's alleged death, Lukashenko said he did not think so, although he is "not able to say" who is responsible.
"I know (Vladimir) Putin. He's a thoughtful man, very calm… I can't imagine that it was he who did that," he said, adding that the crash was "too brutal and amateur."
Lukashenko also denied having given Prigozhin security guarantees: "First of all, I was not supposed to ensure Prigozhin's safety. Second, our conversation never went to it."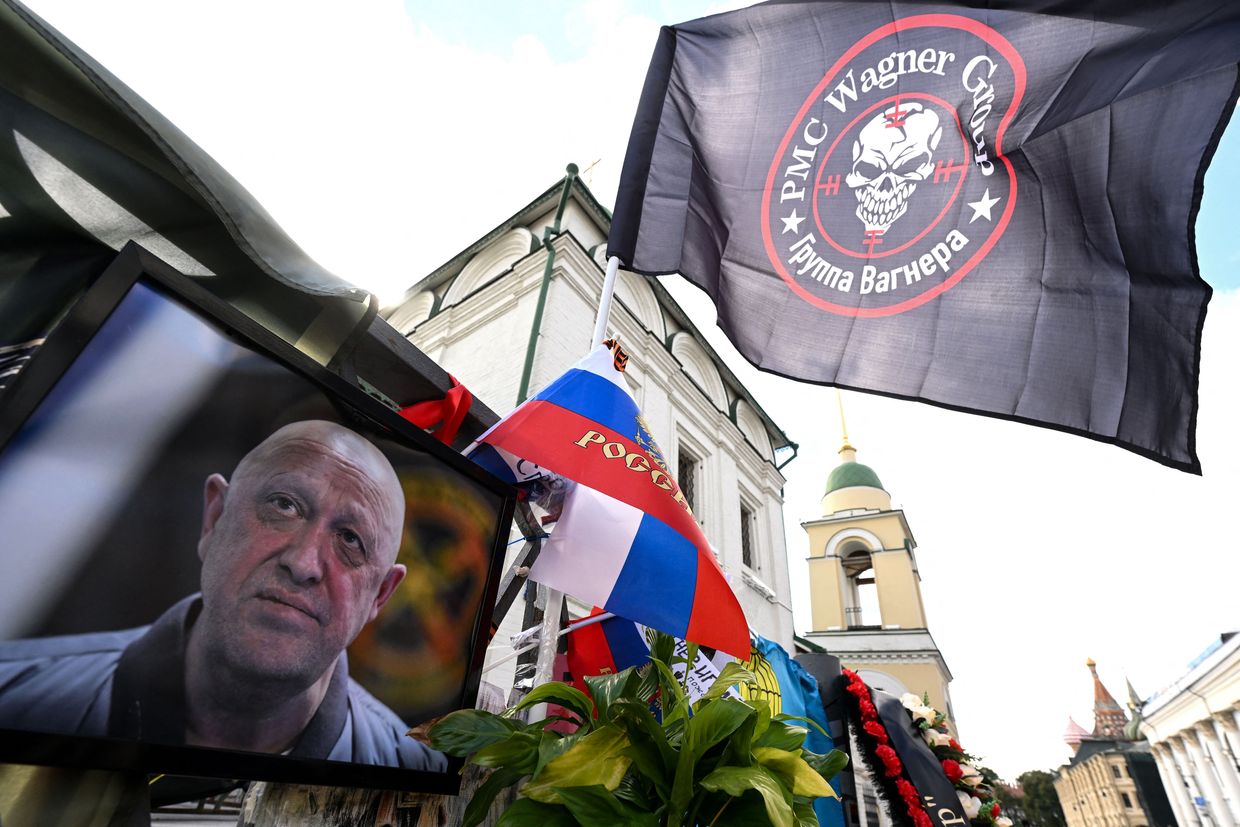 Poland, Baltic states threaten complete border closure with Belarus over Wagner
Poland, Latvia, and Lithuania have threatened to completely shut their borders with Belarus should a "critical incident" involving the Wagner Group occur, as questions arise as to the fate of the mercenary group after the recent death of its top leadership.
"We are determined on joint action if a critical situation arises," Polish Interior Minister Mariusz Kamiński said at a meeting with his Latvian, Lithuanian, and Estonian counterparts in Warsaw, Poland, on Aug. 28.
"Regardless of whether it is on the Polish, Lithuanian, or Latvian borders, we will apply immediate retaliation.
All border crossings that are open so far, both passenger and cargo, will be closed," he said, adding that the same protocol applies to Russia.
EU and NATO members Poland, Latvia, and Lithuania, which all share borders with Belarus, have expressed growing concern over the threats presented by the Wagner Group's presence in the country, Belarusian military drills near their borders, and the ongoing influx of migrants amid the Minsk-engineered migrant crisis.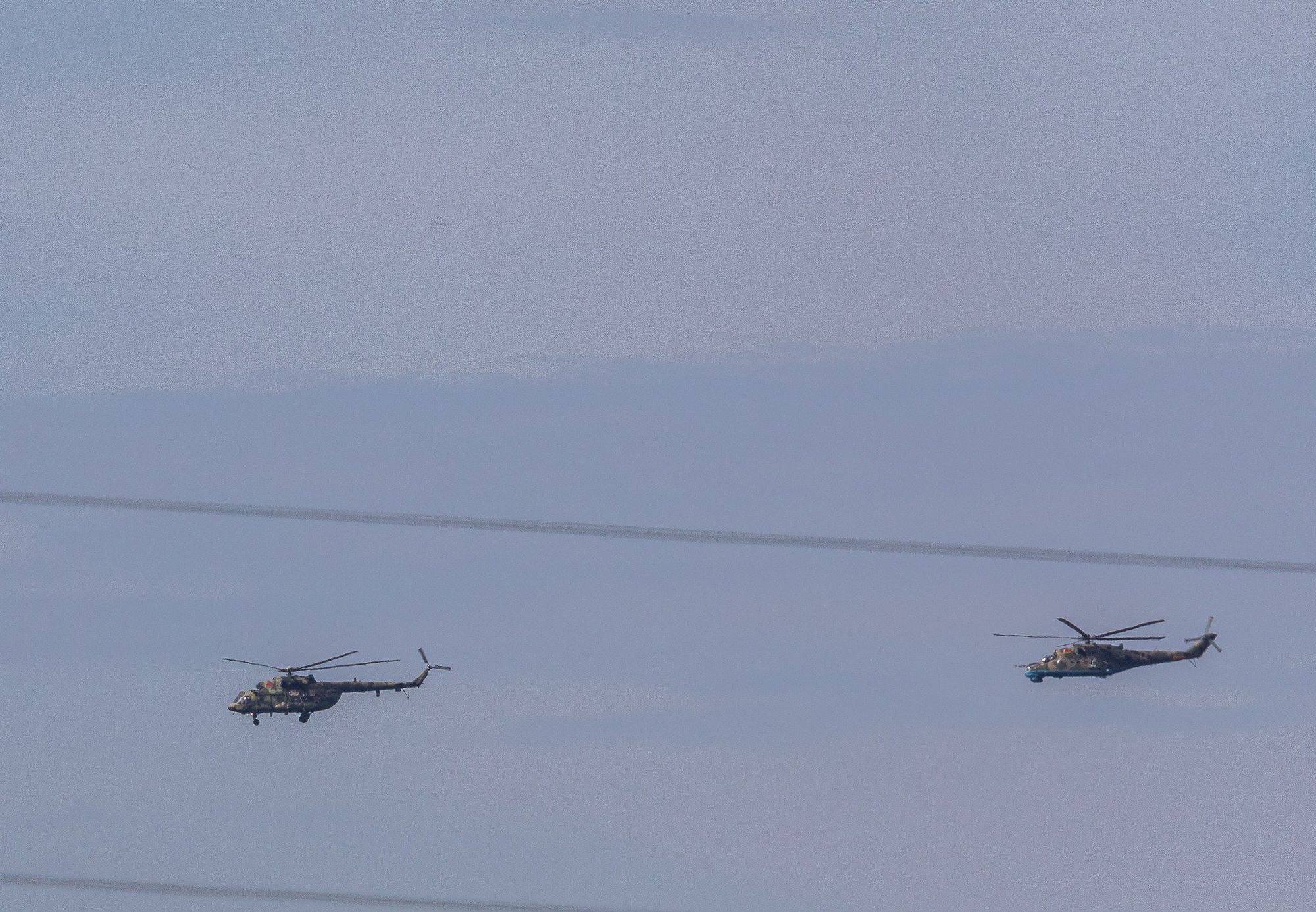 "We demand from the authorities in Minsk that the Wagner Group immediately leave the territory of Belarus and that illegal migrants immediately leave the border area and are sent back to their home countries," Kamiński said.
Lithuanian Interior Minister Agne Bilotaite told reporters that two criteria could lead to a border closure:
"First of all, an armed incident at the border of one of the countries. The incident would need to pose a serious threat to national security. The other criterion is a mass breakthrough of migrants through the border of one of the states."
Meanwhile, Lithuanian President Gitanas Nausėda said that the presumed death of Wagner chief Yevgeny Prigozhin does not improve the region's security situation.
Belarusian State Security Council Secretary Alexander Volfovich claimed that Wagner mercenaries do not pose a threat to Belarus' neighbors and denied that migrants are flooding into the EU via Belarus.
Volfovich's claims contradict Lukashenko's previous statements, including his apparent joke that Wagner mercenaries in Belarus want to "go on a trip to Warsaw and Rzeszow" and his statement in 2021 that Minsk will not restrain migrants entering the EU through Belarus.
Lithuania has closed two of its six border crossings into Belarus, and Poland has closed all but one of its border crossings. Both states have reinforced their borders with additional troops amid rising tensions.
Belarus to host joint military drills with Russia, Kazakhstan, Tajikistan, Kyrgyzstan
Minsk announced that it will host the Collective Security Treaty Organization's (CSTO) Combat Brotherhood-2023 joint strategic military exercise from Sept. 1-6.
According to the Belarusian Defense Ministry, over 2,500 troops from CSTO members Russia, Kazakhstan, Tajikistan, and Kyrgyzstan will begin to arrive in Belarus from Aug. 25.
The joint drills will reportedly take place at training grounds in the country's Brest, Hrodno, and Minsk regions and will focus on "tasks to resolve the crisis situation in Eastern Europe," reconnaissance, logistical support, and protecting against nuclear, chemical, and biological weapons.
According to Belarusian monitoring group Belarusian Hajun, the first echelon of Russian military personnel arrived in Belarus on Aug. 18. Troops from Kyrgyzstan and Tajikistan began to arrive on Aug. 27, and those from Kazakhstan on Aug. 28.
The CSTO is an intergovernmental military alliance consisting of Belarus, Russia, Kazakhstan, Tajikistan, Kyrgyzstan, and Armenia.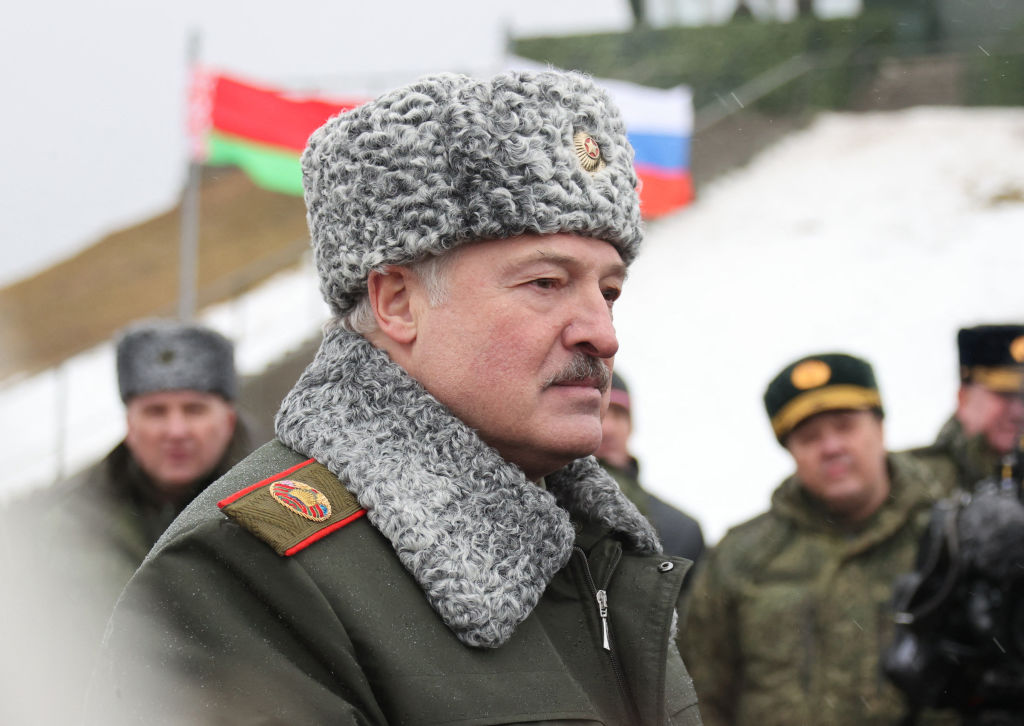 Court sentences opposition politician's son to over 3 years in prison
The Minsk City Court sentenced Artsiom Liabedzka, the son of self-exiled Belarusian opposition politician Anatol Liabedzka, to 3.5 years in prison on Aug. 24 for "financing an extremist group."
Liabedzka, 37, is accused of having transferred money to three unnamed organizations, which Belarus has retroactively deemed "extremist."
Liabedzka was arrested in March and sentenced to 15 days in prison then remanded in custody. At his trial, he pleaded not guilty.
His father, Anatol Liabedzka, is the former head of the United Civic Party, a Belarusian political party that opposed Lukashenko's regime. The political party was liquidated by the country's Supreme Court in August in a string of opposition party shutdowns by Belarusian authorities in 2023.
He is now based outside of Belarus and a member of Belarusian opposition leader Sviatlana Tsikhanouskaya's United Transitional Cabinet.
"It makes me so angry to see how the regime takes revenge on our families," Tsikhanouskaya said in a tweet. "They invented a fake charge, but we know it's an act to intimidate us."
Belarus labels Viasna human rights group 'extremist formation'
The Belarusian Interior Ministry labeled Viasna, Belarus' longest-standing human rights group, an "extremist formation" on Aug. 23, pro-regime Telegram channels said.
Belarusian state media said the label was given due to "activities aimed at undermining Belarusian sovereignty and public safety, as well as discrediting and insulting public officials."
Viasna, which reports on politically motivated persecution undertaken by Lukashenko's regime, was awarded the U.N. Human Rights Prize in 2023 for its work.
Viasna dismissed the accusation, calling it "yet another move in a broader strategy to destroy civil society organizations, the Belarusian human rights movement, and the arbitrary application of Belarusian anti-extremism legislation to suppress civil activism.
The human rights watchdog was founded in 1996 by Ales Bialiatski, a Nobel Peace Prize laureate who is currently serving a 10-year sentence in Belarus for politically motivated charges.
Bialiatski's former colleagues, Valiantsin Stefanovich, Uladzimir Labkovich, and Zmitser Salauyou also received politically motivated prison sentences.
The move to label Viasna "extremist" has been condemned by the U.S. and the U.N.
"This week's decision by authorities to declare the country's leading human rights organization Viasna as 'extremist' is a further disturbing sign of the ongoing crackdown on civil society, media, and other independent voices," the U.N. said, quoting the U.N. human rights chief Volker Türk.
U.S. State Department spokesperson Matthew Miller also condemned the decision, saying the U.S. stands "in solidarity with the people of Belarus and their legitimate demands for accountability and respect for human rights."
---
---
Russification of Belarusian language
The Spotlight segment provides readers with the historical context of contemporary events in Belarus.
Aug. 26 marked 90 years since the Belarusian Soviet Socialist Republic adopted a decree "On Changing and Simplifying Belarusian Spelling," that dealt a blow to the Belarusian language from which it has yet to recover.
The decree essentially amended the Belarusian language to further resemble the Russian language – changes which are reflected almost entirely in the language's modern-day form.
By removing many of the Belarusian language's indigenous characteristics, Moscow sought to strengthen its imperial Russification policies across the Soviet Union.
Soviet authorities would often accuse linguists who worked on language reforms in Belarus, alongside their Ukrainian counterparts, of "artificially detaching" their respective languages from Russian, often arresting them.
The Belarusian language dates back to the 14th-16th centuries when the current territory of Belarus was part of the Grand Duchy of Lithuania.
While it originally used the Cyrillic alphabet, years of coexisting with the Grand Duchy of Lithuania allowed the Belarusian language to develop a Latin version. It was later replaced by the Soviet Union with the Cyrillic alphabet in 1918.
The unofficial ban on using Belarus' traditional grammar structure was only lifted in 1988. However, after years of neglect, the use of the language's traditional form was lost.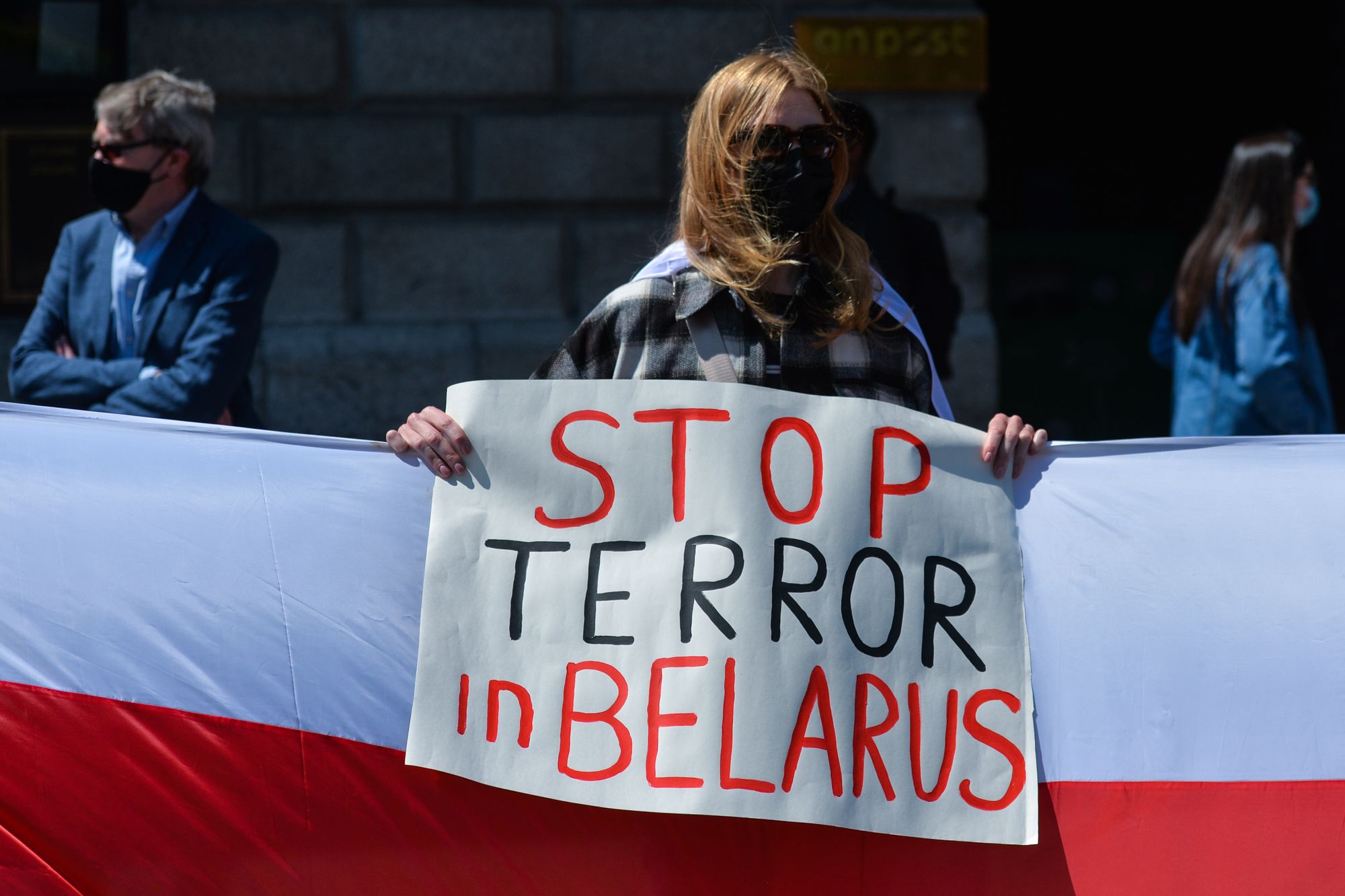 Sixty-two years later, Lukashenko's regime would deal another blow, granting the Russian language equal status as Belarusian in a rigged referendum in 1995.
Following the mass protests that erupted after the fraudulent 2020 Belarusian presidential election, speaking the Belarusian language is associated with opposing Lukashenko's dictatorship and can lead to fines or punishment.
In July 2022, the Union of Belarusian Writers published a report detailing the growing marginalization of the Belarusian language and the increased use of Russian by the government and in Belarus' school system.
According to the report, the vast majority of Belarusian media is delivered in Russian, and official statistics from 2019 indicate that Belarusian is spoken by only 28.47% of the population.
Meanwhile, a leaked document supposedly attributed to the chief of Belarus' presidential office dated Dec. 21, 2022, suggested Belarusian authorities have decided to stop using the Latin variant of the Belarusian language for geographic locations, such as signs and objects.
One of the reasons cited for the decision was the so-called role of the Latin variant as an "imposition of Western liberal values and cultural traditions" and an "overload on the urban environment."
Belarusian is an independent and unique language. Its grammar and vocabulary have been evolving for centuries, adapting to the changing realities of its country.
Periods of relaxation in the suppression of Belarusian have historically led to swift revitalization efforts among the Belarusian populace. But today, due to Lukashenko's repressive policy, Belarusians can only try to revive their native language from abroad.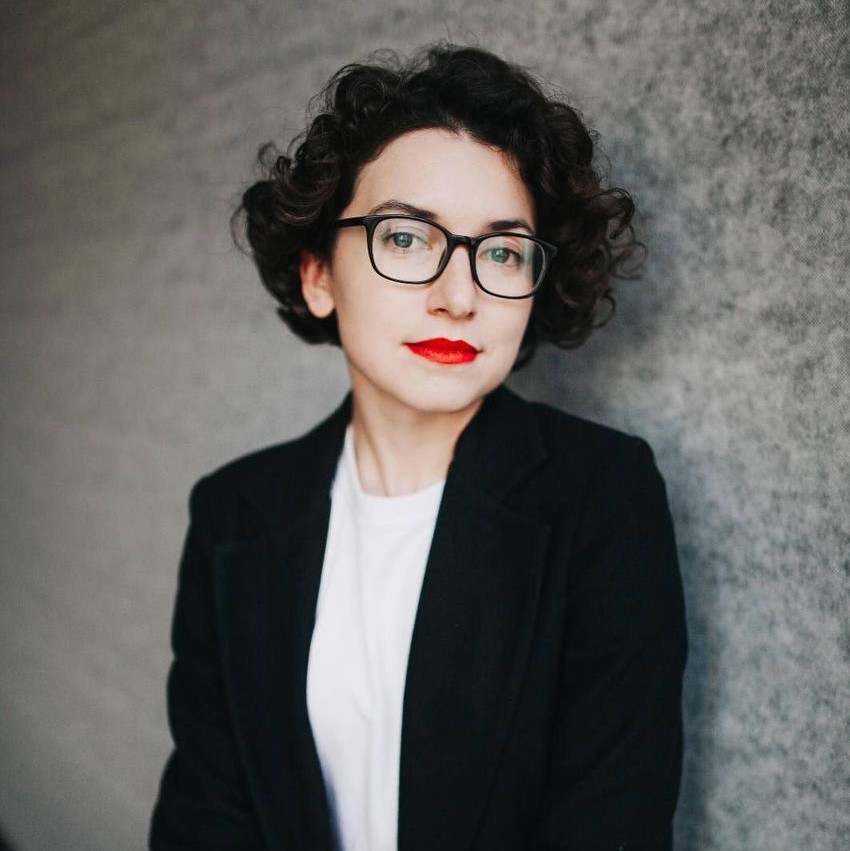 Maria Yeryoma
contributing author
Maria Yeryoma is a Belarusian media manager and a contributing author at the Kyiv Independent. She recently led the commercial "special projects" at TUT.BY — the biggest independent online media in the country. In May 2021, TUT.BY was raided by Belarus authorities leaving 15 employees in custody and forcing the team to leave the country to continue their work. Maria moved to Kyiv and helped establishing a new media outlet — Zerkalo.