This audio is created with AI assistance
Just two days before a plane carrying Wagner boss Yevgeny Prigozhin along with other top commanders of the Kremlin-linked mercenary group crashed over Russia, a video appeared online in which Prigozhin claimed to be somewhere on the African continent.
In the video, published by the Russian "Razgruzka Vagnera" Telegram channel linked to the group, Prigozhin says he and his Wagner Group are "in Africa," vowing to make "Russia even greater on all continents, and Africa - even freer."
With the private military group effectively decapitated, the future of Wagner's operations, which have involved both aiding states and warlords militarily and commercial operations in mining and other industries across at least five countries on the African continent, appears uncertain.
Analysts believe, however, that Prigozhin's death will ultimately be insignificant for Wagner's client states. In their view, the notorious mercenary outfit will likely be replaced with other Russian units as Moscow seeks to maintain and expand its presence on the continent.
Experts do not, however, expect the transition to be smooth.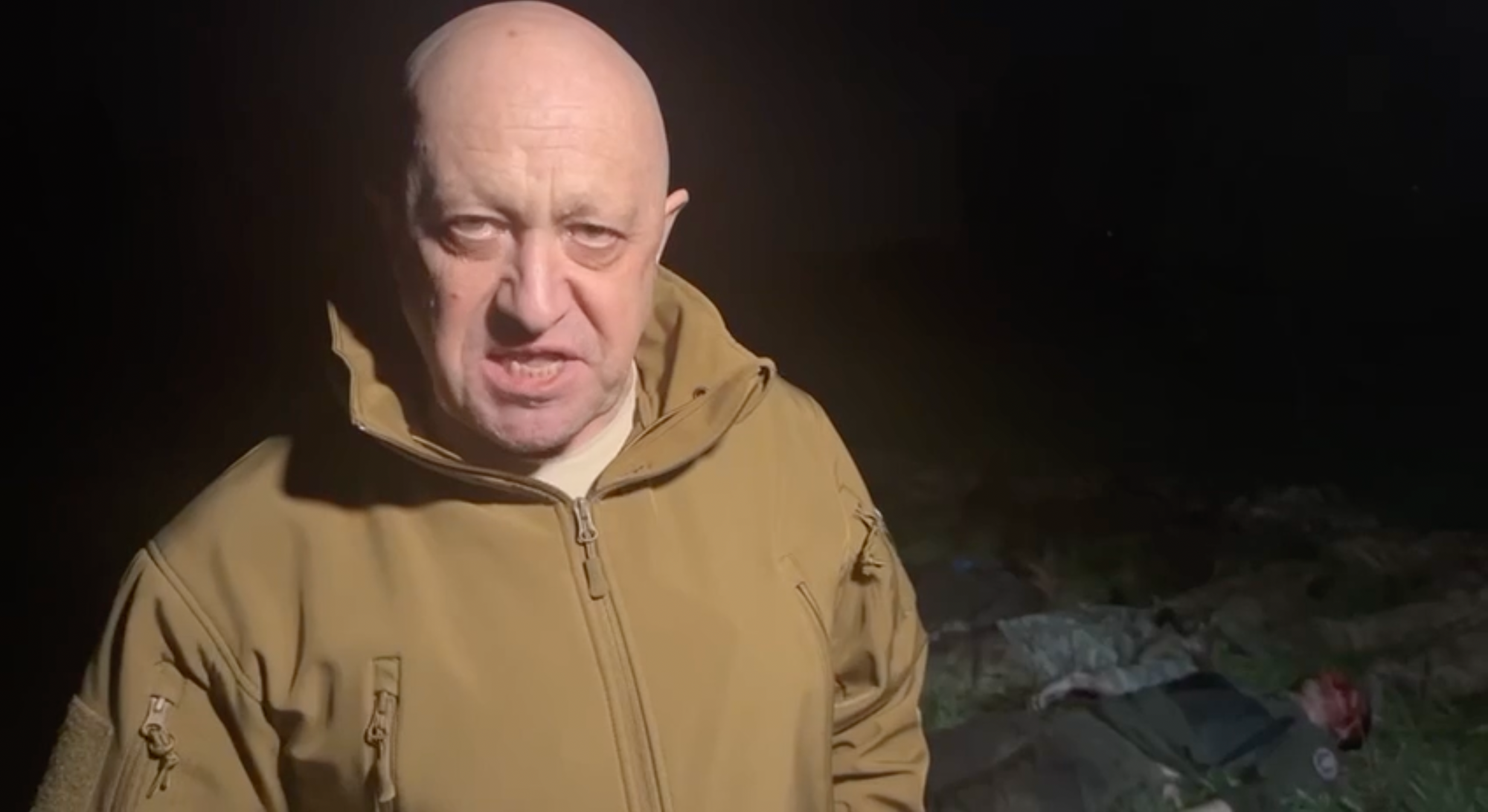 "Prigozhin's activities (in African countries) were overseen by the Main Intelligence Directorate of the Defense Ministry, known as GRU. It seems GRU will restructure its operations in Africa because a withdrawal would contradict the Kremlin's (Africa) policy," Ilya Barabanov, a BBC Russia reporter and Wagner observer, told the Kyiv Independent.
Russian top officials, including dictator Vladimir Putin, have repeatedly claimed Moscow is "fighting neo-colonialism" on the continent with its support for regimes. When African leaders attended a summit in Saint Petersburg, Putin looked to curry favor with them, offering to write off debts and free grain supplies.
"Russia's attention to Africa is steadily growing," Putin said on July 28 after the summit.
Support independent journalism in Ukraine. Join us in this fight.
Support us
Wagner's present, and future, on the continent
According to various estimates, there are roughly 5,000 Wagner mercenaries and instructors in the Central African Republic (CAR), Mali, Sudan, Libya, and Madagascar. Backed by the Kremlin, their presence makes Russia the second largest military power in Africa after the U.S. with its 6,000 troops on the continent.
Since at least 2018, Wagner has provided local regimes in the CAR and Mali with its security services in exchange for mining concessions. It has armed and trained warlords in Libya, also used as a logistics hub for Russia's African operations.
The group has been accused of numerous crimes against humanity on the continent. Wagner mercenaries, fighting alongside Malian and Central African Republican forces, were involved in alleged executions, forced disappearances of civilians, torture, and looting, according to the U.S.-based Human Rights Watch and the UN experts.
The tides turned for Wagner's operations on the continent following the group's aborted mutiny against the Kremlin in June. After an alleged attack on his forces in Ukraine, Prigozhin ordered Wagner mercenaries to march toward Moscow. Before telling his troops to stand down, the group had taken over the military headquarters in the regional capital of Rostov.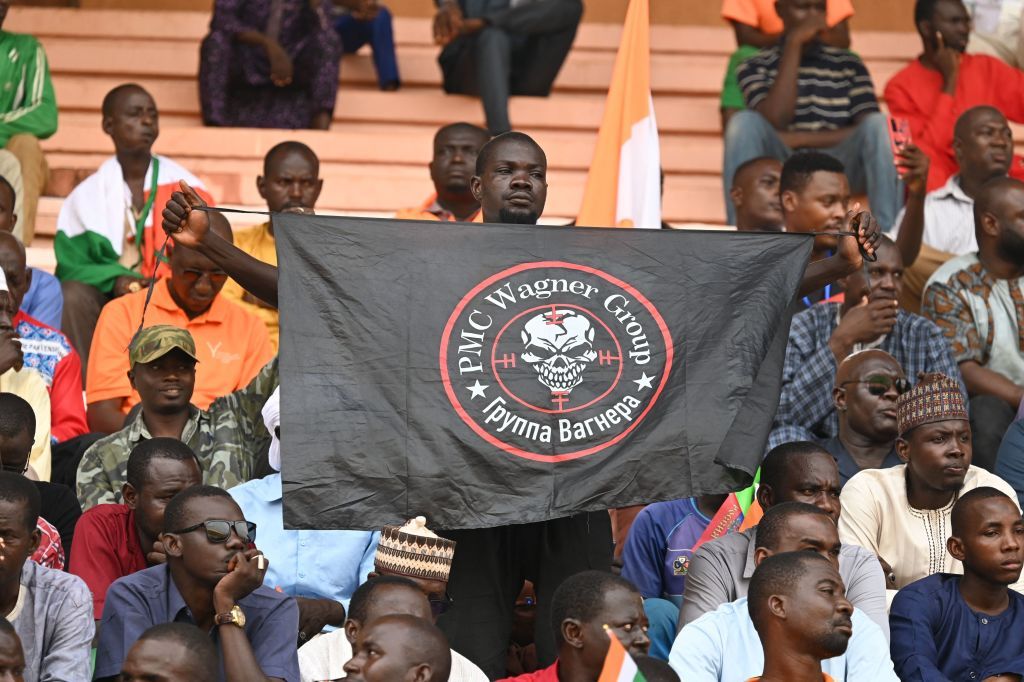 Ever since the rebellion, the Russian Defense Ministry and the Kremlin had been working to dismantle the Wagner Group and weaken Prigozhin's authority, the Institute for the Study of War, a D.C.-based think tank, said in a report published on Aug. 23 following Prigozhin's death.
The think tank considers Prigozhin's death an assassination carried out by the Kremlin that it took "as a final step to eliminate Wagner as an independent organization." According to the report, Russia's Ministry of Defense had already begun forming new private military contractor groups to replace Wagner in Africa and the Middle East, where it mainly operated in Syria.
But with Wagner as its highest trump on the continent, the Kremlin now faces the dilemma of how to effectively diversify its African operations and replace the most experienced mercenary outfit with a track record of combat operations against NATO-trained Ukrainian forces and counterinsurgency in the Middle East and Africa.
"Wagner and Prigozhin were able to essentially take over a lot of Russia's state functions in these places that were not a vital national interest to Russia. That makes it very difficult all of a sudden for the defense ministry to replace Wagner," John Lechner, an independent researcher who is currently writing a book on the Wagner Group, told the Kyiv Independent.
Replacing Wagner in Africa
With Prigozhin, top Wagner commander Dmitry Utkin, and other officials of the group confirmed dead, the GRU will likely take over Russia's African operations using a model Moscow has used for decades, experts say.
"(GRU) will return to what existed during the Soviet times: the presence of military advisors in different countries. They also will try to maintain a presence through mercenaries," said Barabanov, a Wagner Group watcher.
Lechner thinks that replacing Wagner will likely be slower than Moscow thinks, however. "Any effort by the defense ministry to subordinate or take over Wagner (in Africa) will likely see maybe not push back, but a lot of retirements from some of the top guys," he said.
In a blow to Prigozhin's operations, the Kremlin this past year put an abrupt end to Wagner's recruitment of inmates in Russia—some 60% of which were estimated to have been killed on the battlefield— and Putin recently signed a decree forcing mercenaries to swear allegiance Russia's regular army.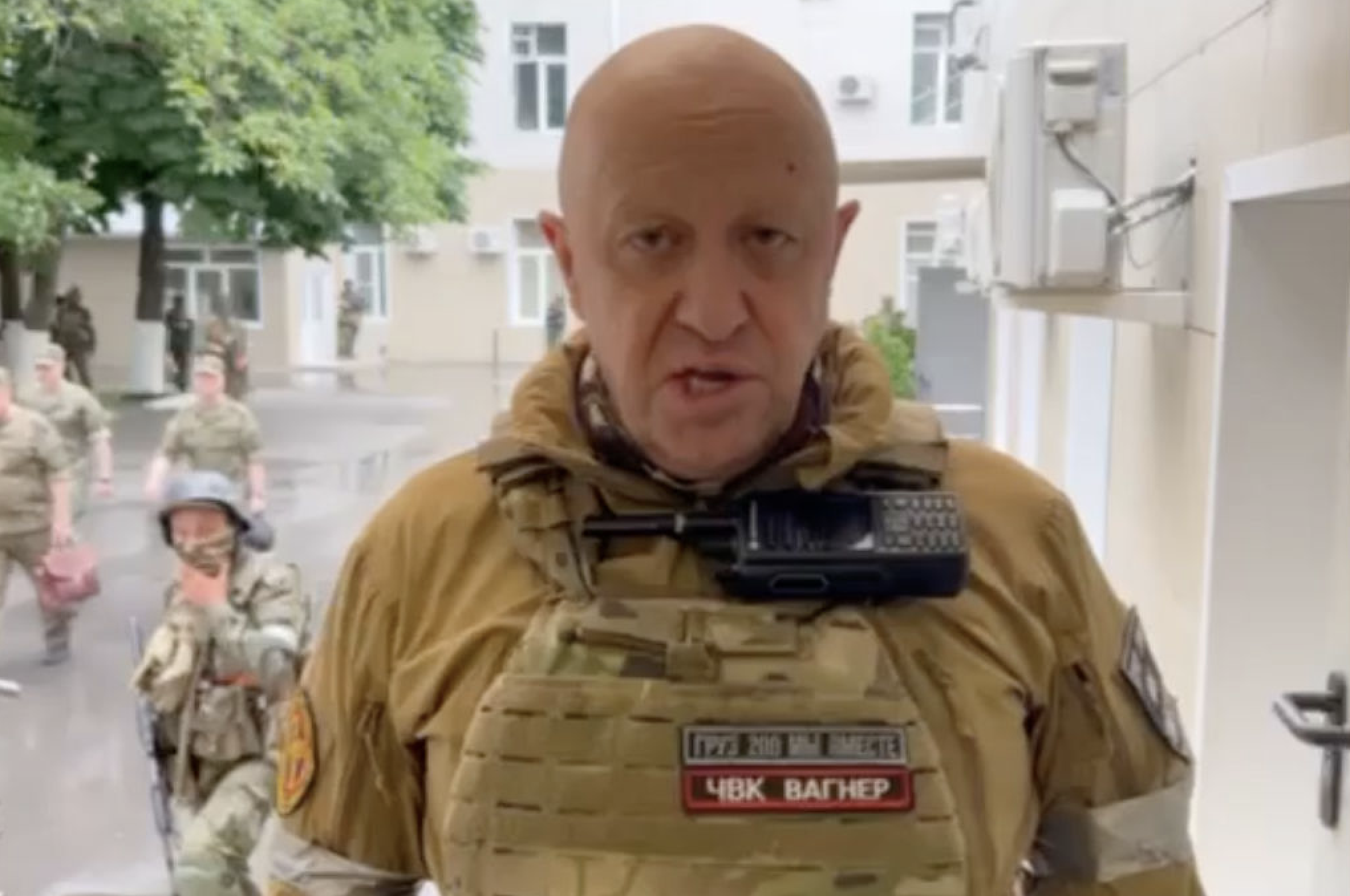 However, since the universe of Russian mercenary recruitment is limited, the fixed-term contracts (of Wagner mercenaries) in Africa will remain the same, Lechner believes. "It would still be the same people even if it is a totally different private military company."
Expanding operations on the continent
Russian generals may try to show Putin that they can expand geographically, outplaying the now-dead Prigozhin and his plans to extend Russia's reach on the continent before the fatal jet crash, experts believe.
The Russian military establishment is currently holding talks on changes among GRU trustees who oversee Africa operations, said Barabanov who has interviewed former Russian officers in the past.
"They're probably interested in finding a way to expand their presence, although it's unlikely to happen soon," said Barabanov, adding that GRU is currently experiencing a managerial crisis.
Following the aborted mutiny, the Kremlin reportedly launched military purges, removing several influencing generals, including General Sergey Surovikin, once head of Russian forces in Ukraine, close to Prigozhin.
Nevertheless, the chances of Russia appearing in new places on the continent are gaining speed. The political climate is ripe for new deployments in the Sahel, a troubled but rich with minerals narrow strip of the African continent that stretches roughly from the Atlantic to the Red Sea, experts say.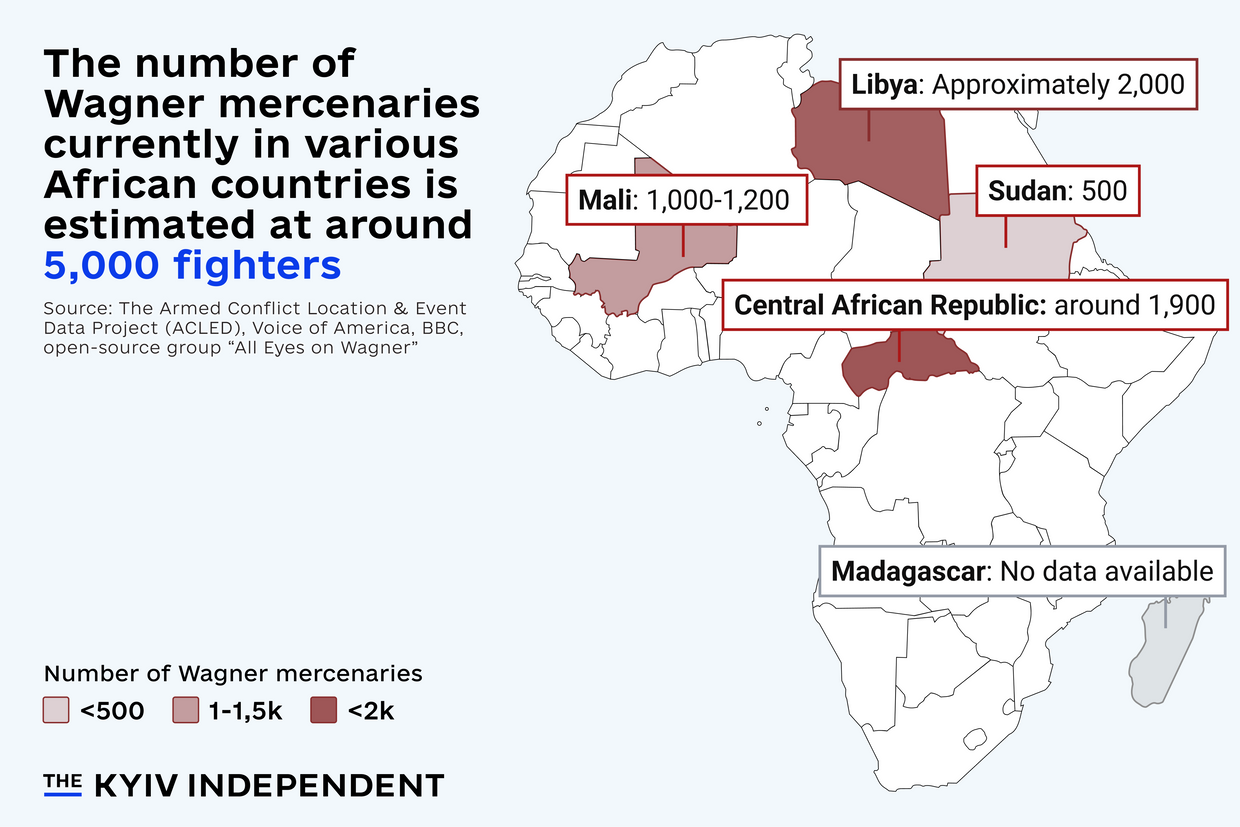 "(Mercenaries) work for money. If Russia wants to continue that, (deployment) is likely to happen in Burkina Faso, Niger, Guinea, the countries led by the military," said Latyr Tine, a Senegal-based researcher with Gorée Institute, a pan-African organization located in Senegal.
Niger could be the first after experiencing a military coup in late July. The coup's organizers removed President Mohamed Bazoum, an ally of the West who had worked to tackle jihadist insurgency in the area. Gabon's military followed the pattern and deposed President Ali Bongo on Aug. 30, further destabilizing a turbulent region.
"Don't be surprised if these guys show up in Niger," Lechner said, referring to Russian-backed mercenaries.
Coups across the continent have left scarce alternatives for plotters to align with democracies.
"If the military regime feels threatened, Russia is still the only partner they can turn to. They might not want to, but when you're thinking to survive the next day, you don't get to choose who your partners are," he said.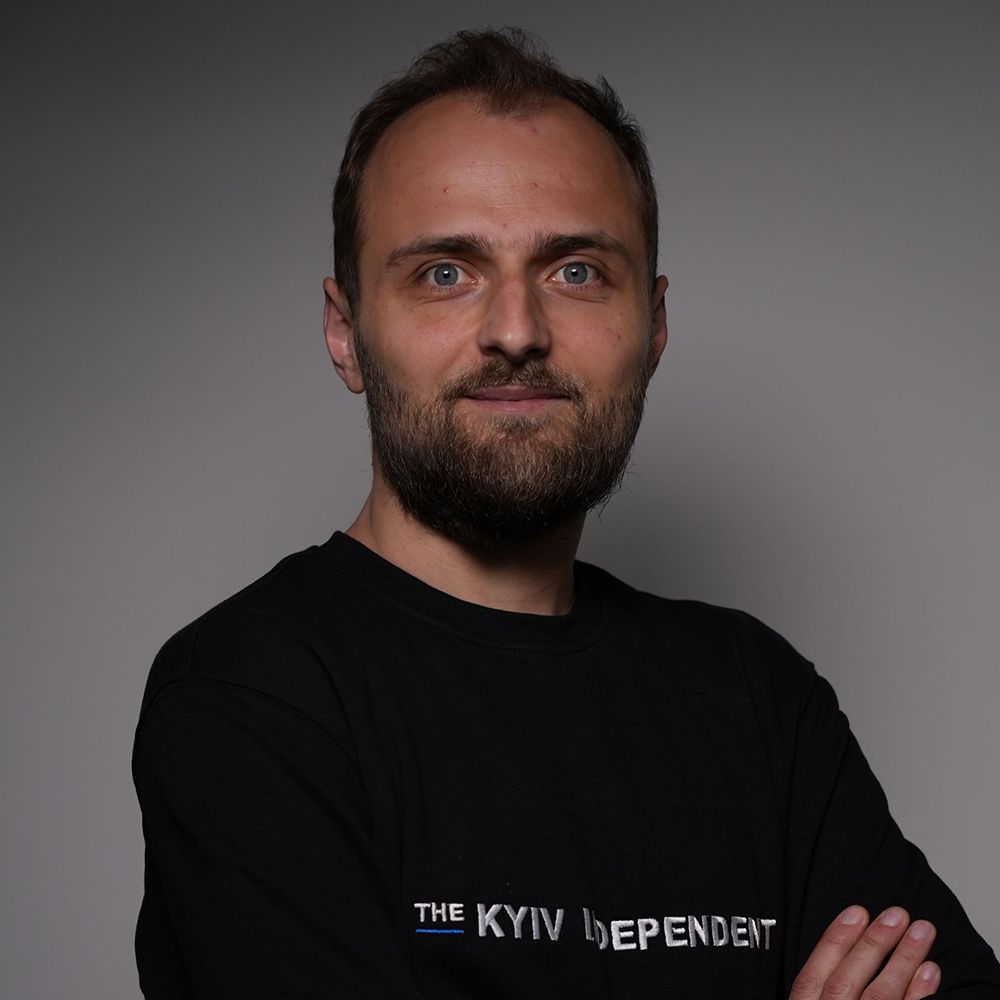 Alexander Khrebet
Reporter
Alexander Khrebet is a reporter with the Kyiv Independent. He covers Ukraine's foreign policy, alleged abuse of power in the country's military leadership, and reports on the Russian-occupied territories. Alexander is the European Press Prize 2023 winner, the #AllForJan Award 2023 winner and Ukraine's 2022 National Investigative Journalism Award finalist. His was published in the Washington Times and Atlantic Council.