This audio is created with AI assistance
Belarus prepares to host a joint military aviation exercise with Russia as echelons of Moscow's military personnel continue to move into the country.
Belarus claims that such efforts are "not directed against third parties."
Belarusian dictator Alexander Lukashenko signed an amendment to the country's citizenship law, allowing the stripping of citizenship from Belarusians living abroad that are accused of so-called "extremist activities."
Belarusian authorities continue to crackdown on Belarusian culture, as a leaked government document exposes the decision to ban the use of the Latin variant of the Belarusian language for geographic locations.
Subscribe to the Newsletter
Belarus Weekly
Belarus' Defense Ministry says it has wrapped up its checks on military personnel and those liable for military service amid ongoing rumors of covert mobilization.
The trial of Belarusian Nobel Peace Prize laureate Ales Bialiatski begins in Minsk despite international condemnation and calls for his immediate release.
The trials of Belarusian independent media Tut.by executives Maryna Zolatava and Liudmila Chekina are labeled "politically motivated" by human rights groups, including Amnesty International.
Belarus to host Russian-Belarusian tactical flight exercise
Belarus' Defense Ministry announced a joint Russian-Belarusian tactical flight exercise from Jan. 16 to Feb. 1. The exercise will reportedly involve all of Belarus' military airfields.
The Belarusian Defense Ministry claimed that the exercise is "not directed against third parties."
At least 12 Mi-8 support helicopters and Mi-24 and Ka-52 attack helicopters landed at the Machulishchy airbase near Minsk.
On Jan. 11, Belarus' Defense Ministry announced that the joint Russian-Belarusian air defense forces have been bolstered, adding that anti-aircraft missiles have been set up.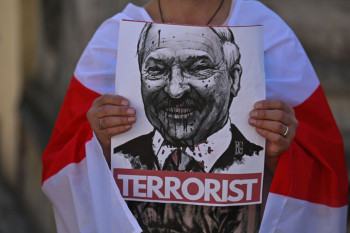 The U.K. Defense Ministry reported on Jan. 11 that the new deployment of Russian aircraft to Belarus is likely a genuine exercise rather than preparation for any additional offensive operations against Ukraine.
"Although Russia maintains a large number of forces in Belarus, they are mostly involved in training," the ministry said. "They are unlikely to constitute a credible offensive force."
The U.S. Defense Ministry stated on Jan. 9 that there are no indications that Belarus "has the intent to enter into the conflict."
Minsk, Moscow increase joint military task force
Belarusian authorities announced the bolstering of the country's joint forces with Russia in an attempt to "strengthen the state's defense capability" on Jan. 5.
Belarusian State Security Council Secretary Alexander Volfovich claimed that the move to engage in a joint military task force with Russia is a means of "strategic deterrence" intended to "cool hot heads in the West."
Belarus welcomed three echelons of Russian forces, according to the monitoring group Belarusian Hajun. Russian military personnel and equipment, such as armored and military vehicles, arrived in Belarus between Jan. 5 to 8.
According to Belarusian Hajun, on Jan. 8, one echelon contained around 700-800 Russian military personnel. The group noted that a train with 15 passenger cars passed through the western Russian city of Smolensk in the direction of Belarus and later arrived in the northwestern Belarusian city of Vitsebsk.
A total of at least 1,400 Russian military personnel were likely transferred to Vitsebsk over the two days, Belarusian Hajun said.
On Jan. 6, Lukashenko visited Belarusian training grounds where members of the joint Russian-Belarusian military task force are completing coordinated exercises.
The U.K. Defense Ministry noted that while "Russia maintains a large number of forces in Belarus, they are mostly involved in training." According to the ministry, they are "unlikely to constitute a credible offensive force."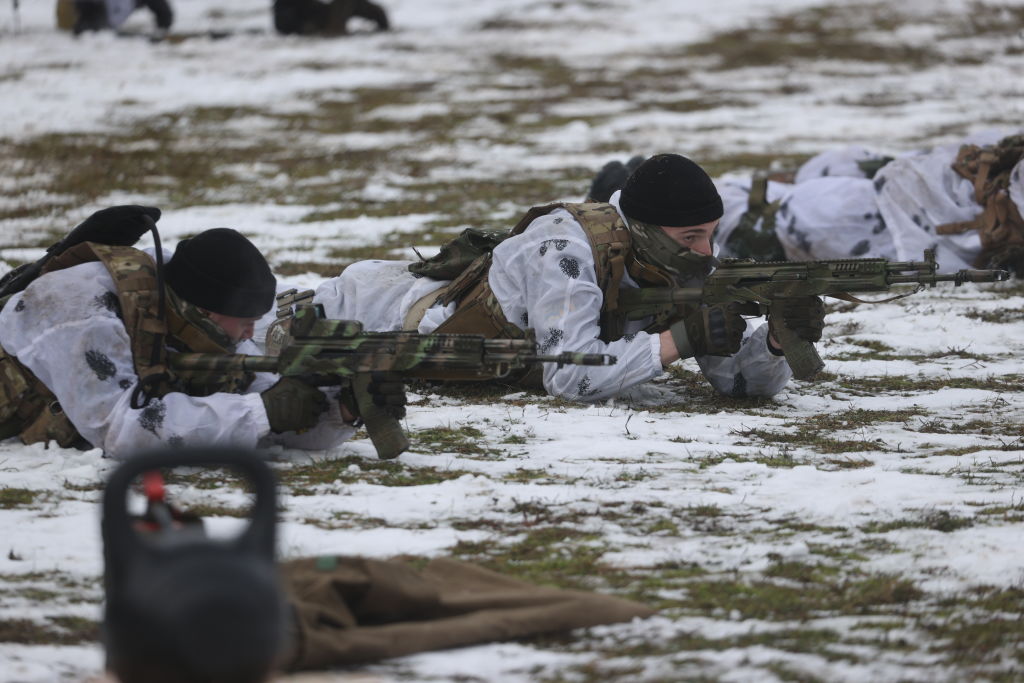 Belarus wraps up 'verification of military conscripts'
Belarus' Defense Ministry announced on Jan. 10 that it had finished "verifying the credentials of those liable for military service," noting that 95% of those liable had allegedly registered.
Officially, Belarus' Defense Ministry claims the ongoing procedures are routine and denies that active conscription is ongoing. Lukashenko ordered to "quietly check" the numbers of available conscripts after a security meeting on Oct. 4.
In December, Belarus continued the "verification of military conscripts" and gave them "instructions in case of war," meaning it was obligatory for those fit for service to attend conscription offices.
The Global Firepower Countries Index downgraded its assessment of the Belarusian military's combat readiness to 60th place, 10 spots down from 2022 and 21 spots lower than in 2019.
Belarus legalizes pirating media from 'unfriendly nations'
Belarus legalized the piracy of media and intellectual property from "unfriendly nations" on Jan. 6. It will remain in force until the end of 2024.
The change permits the piracy of films, music, software, and TV and radio programs. The law also pertains to the import of other physical goods deemed "essential for the domestic market" by the Belarusian government.
The Belarusian government ruled that it would also receive royalties for the use of stolen foreign material.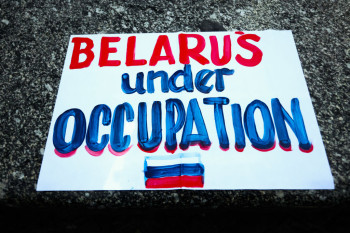 Lukashenko signs law permitting seizure of foreign property
Belarusian dictator Alexander Lukashenko signed a law on Jan. 6 permitting the confiscation of property from citizens or companies for "unfriendly actions against Belarus."
The law, which was unannounced by Belarus' National Assembly on Dec. 21, cites the protection of Belarus' "national interests" and says the seizure of property will take place "on the grounds of public necessity."
There was no definition provided for "unfriendly actions against Belarus." The law applies to stocks, bonds, real estate, and other assets and will come into force 10 days after its official publication.
On July 5, Belarus' Council of Ministers introduced a resolution preventing foreign investors from selling their shares in 190 Belarusian companies without government authorization. The ban reportedly applies to investors from countries that Belarus accuses of "unfriendly acts."
Lukashenko signs amendment to citizenship law
Lukashenko also signed a bill on Jan. 5 amending Belarus' citizenship law, permitting the stripping of citizenship from Belarusian nationals living abroad who are accused of "extremist activities."
Belarusians who enlist in a foreign state's military, security service, or law enforcement may also have their citizenship revoked. This will affect Belarusians who have joined Ukraine's military to fight against Russia.
The amendment also introduces a compulsory oath for those seeking Belarusian citizenship, which obliges them to inform Belarusian authorities about foreign citizenship, residence permits, or other such documents.
The reason cited for the amendment is "national security," and it will enter into force in six months.
According to Lilia Ananich, the deputy head of Belarus' human rights commission, the decision to deprive those accused of "extremism" of their citizenship will be made by Lukashenko.
Lukashenko initiated a bill in July 2022 permitting trials in absentia for a series of violations, including charges of treason, terrorism, genocide, mercenarism, and participation in "extremist organizations." If found guilty, individuals may have their assets seized or be deprived of their Belarusian citizenship.
The measure violates the country's constitution and the UN Universal Declaration of Human Rights, prohibiting stripping citizenship of those who obtained it by birth.
Belarus to ban Latin transliteration of geographic locations
A leaked document supposedly attributed to the chief of Belarus' presidential office dated Dec. 21 states that Belarusian authorities have decided to stop using the Latin variant of the Belarusian language for geographic locations, such as signs and objects.
The source said similar documents have been sent to state institutions, such as schools, asking for reports on the implementation of the "exclusion of the Latin language from use."
The issue was reportedly discussed on Dec. 8 at a meeting of Belarus' Republican Council on Historical Policy.
One of the reasons cited for the decision was the so-called role of the Latin variant as an "imposition of Western liberal values and cultural traditions" and an "overload on the urban environment." Another reason cited was that the Latin variant "has been used to Polonize Belarusian along with the imposition of Catholicism."
The historic Latin-based alphabet was used by Belarusians from the 16th century until the 1930s.
The Union of Belarusian Writers published a report in July 2022 detailing the increasing marginalization of the Belarusian language and the growing use of Russian by the government and in the educational sphere.
Speaking Belarusian after 2020 is associated with being opposed to Lukashenko's regime and can lead to fines or imprisonment.
Trial against Nobel Peace Prize laureate begins in Belarus
The trial against Belarusian Nobel Peace Prize laureate Ales Bialiatski, the founder of human rights watchdog Viasna, began on Jan. 5.
His colleagues, Valiantsin Stefanovich, Uladzimir Labkovich, and Zmister Salayou, are also being tried. Salayou is being tried in absentia as he managed to flee Belarus.
The four defendants face up to 12 years in jail and are charged with allegedly "smuggling large sums of money" and "financing group activities that grossly violate public order." Belarusian authorities claim that they smuggled at least 201,000 euros and $54,000 to support protests in Belarus.
Bialiatski was awarded the 2022 Nobel Peace Prize in October alongside the Russian human rights organization Memorial and the Ukrainian human rights organization Center for Civil Liberties.
Bialiatski is the founder of human rights watchdog Viasna, which reports on politically motivated persecution undertaken by Lukashenko's regime.
The German Foreign Office condemned the trials against Bialiatski and his colleagues, calling them "politically motivated."
The United Nations noted "serious concerns about the conduct of their trial" and called for the "charges against them to be dropped, and their immediate release from detention."
Trial begins against Tut.by chief editor, director
The trial against Maryna Zolatava, the chief editor of Tut.by, one of the largest independent online media outlets in Belarus, and its former Director Liudmila Chekina began behind closed doors in Minsk on Jan. 9.
Zolatava and Chekina are charged with alleged "tax evasion" and "organizing activities aimed at inciting racial, ethnic, religious, or social hatred." They are also charged with "public calls aimed at damaging the national security of Belarus."
Tut.by journalists Volha Loyka, Alena Talkachova, and Katsyaryna Tkacheka, three other defendants in the case, are being tried for similar charges in absentia as they are no longer in Belarus.
The trial has been dubbed "politically motivated" by human rights watchdogs.
Belarusian authorities forcibly closed Tut.by in May 2021 when law enforcement raided the outlet's offices and employees' homes, arresting several of its journalists.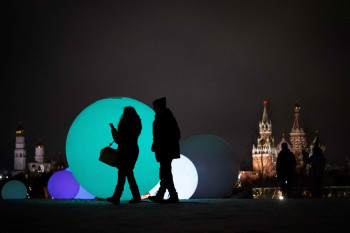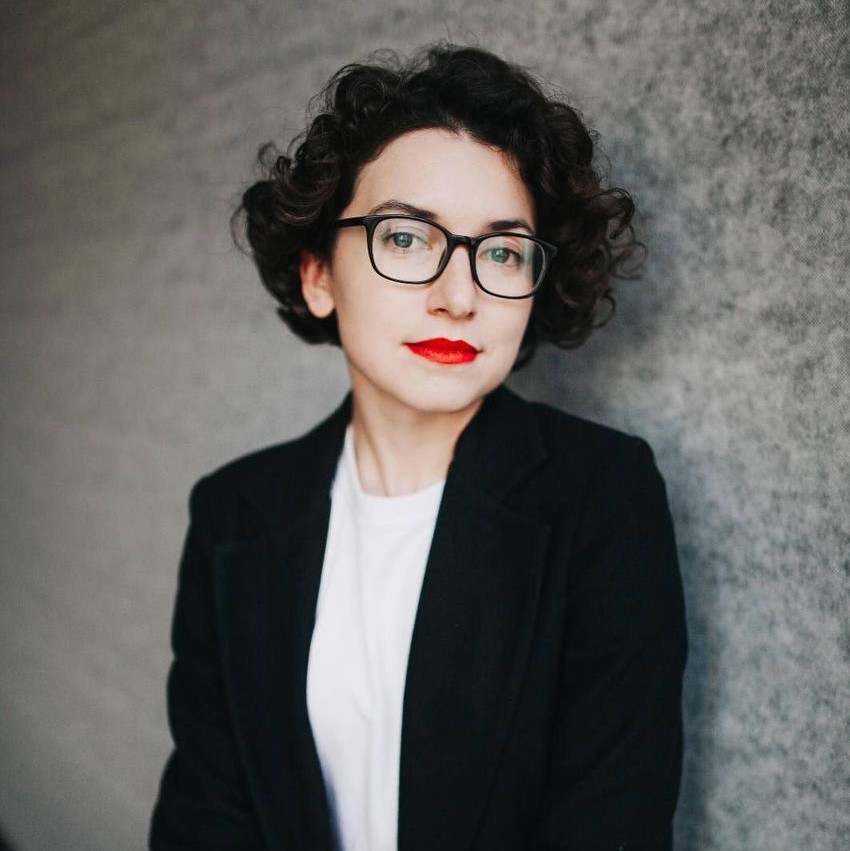 Maria Yeryoma
contributing author
Maria Yeryoma is a Belarusian media manager and a contributing author at the Kyiv Independent. She recently led the commercial "special projects" at TUT.BY — the biggest independent online media in the country. In May 2021, TUT.BY was raided by Belarus authorities leaving 15 employees in custody and forcing the team to leave the country to continue their work. Maria moved to Kyiv and helped establishing a new media outlet — Zerkalo.