This audio is created with AI assistance
This week, China's defense minister touts Beijing and Minsk's "continuously strengthening" relations during a controversial visit to Russia and Belarus.
Meanwhile, the U.S. and Canada expand their sanctions against Belarus to mark the third year anniversary of the fraudulent 2020 Belarusian presidential election.
A fire breaks out at one of Belarus' largest oil refineries just days after Ukraine warned that Russia would stage a "false flag" attack at the site.
British intelligence suggests that Belarusian authorities are likely funding the Wagner Group as relations between Moscow and the group's founder continue to sour.
Belarusian authorities shut down two opposition parties amid Minsk's ongoing crackdown on those who oppose Lukashenko's regime ahead of the 2024 parliamentary elections.
Poland continues to beef up its security due to "destabilizing" actions by its eastern neighbor, sending 10,000 troops to the border with Belarus.
Subscribe to newsletter
Belarus Weekly
China's defense minister arrives in Belarus to discuss military cooperation
Chinese Defense Minister Li Shangfu arrived in Minsk on Aug. 16 for the second half of his six-day visit to Russia and Belarus, Belarusian state media reported.
Li, whose official visit to Belarus will last from Aug. 16-19, is set to discuss "bilateral military cooperation in areas of mutual interest" with Belarusian state and military leaders.
He will also visit Belarusian military facilities.
"In recent years, under the leadership of Alexander Lukashenko and Xi Jinping, the relations between Belarus and China have been continuously strengthening, steadily developing, and moving forward," Li told his Belarusian counterpart Viktor Khrenin, as quoted by Belarusian state media.
"Last year we received a new status of our relations – it is an all-weather and comprehensive strategic partnership. This shows that now we have truly fraternal relations," he continued.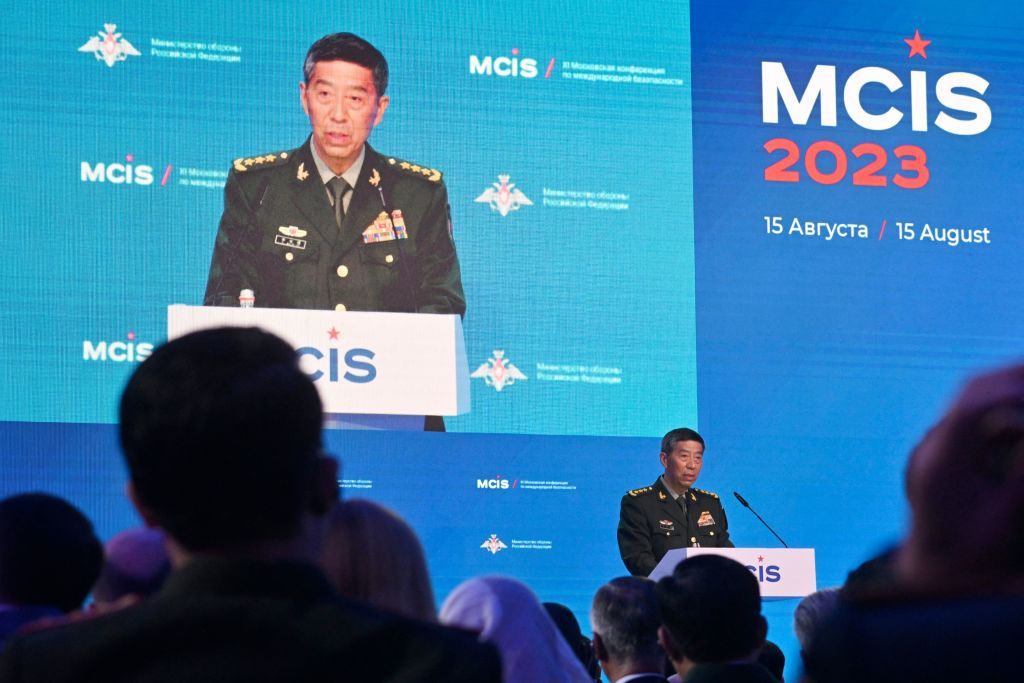 Li reportedly said China is Belarus' second-biggest partner in terms of bilateral trade, adding that mutual trade grew more than 30% last year.
Li began his journey in Moscow on Aug. 14, where he attended the Moscow Conference on International Security, during which senior defense officials from over 20 "friendly states," including Belarus, Iran, and Myanmar, discussed military cooperation.
According to Russia's Foreign Ministry, Li met with members of Russia's Defense Department to discuss "ways to restore constructive international cooperation in the context of aggressive claims by Euro-Atlantic elites for world domination."
Chinese Foreign Ministry spokesperson Wang Wenbin said Moscow and Beijing "will continue to advance the China-Russia comprehensive strategic cooperative partnership in the new era," referencing their "no-limits friendship" agreement.
His visit to Russia and Belarus comes amid growing Western attempts to isolate the two aggressors over their role in the full-scale war against Ukraine.
It also coincides with increased calls by Poland and the Baltic states to boost security at their borders with Belarus, citing the presence of Wagner mercenaries, scarily close military drills, and the Minsk-engineered migrant crisis.
Despite international condemnation of Russia's full-scale war against Ukraine, as well as self-declared neutrality on the subject, China and Russia have strengthened military ties, conducting joint patrols and military exercises.
US, Canada expand Belarus sanctions on fraudulent election 'anniversary'
The U.S. and Canada expanded their sanctions against Belarus on Aug. 9 to mark the third-year anniversary of the fraudulent 2020 Belarusian presidential election, which tightened Belarusian dictator Alexander Lukashenko's grip on the country.
The U.S. Treasury Department sanctioned eight Belarusian individuals and five entities complicit in supporting the regime's civil society repression, Russia's full-scale war against Ukraine, and Lukashenko's personal enrichment.
"In line with our partners and Allies, we will continue to ensure that the regime pays the price for its abysmal treatment of its own citizens and that our measures in response to Russia's aggression cannot be circumvented through Belarus," the Treasury Department's Under Secretary for Terrorism and Financial Intelligence Brian Nelson said.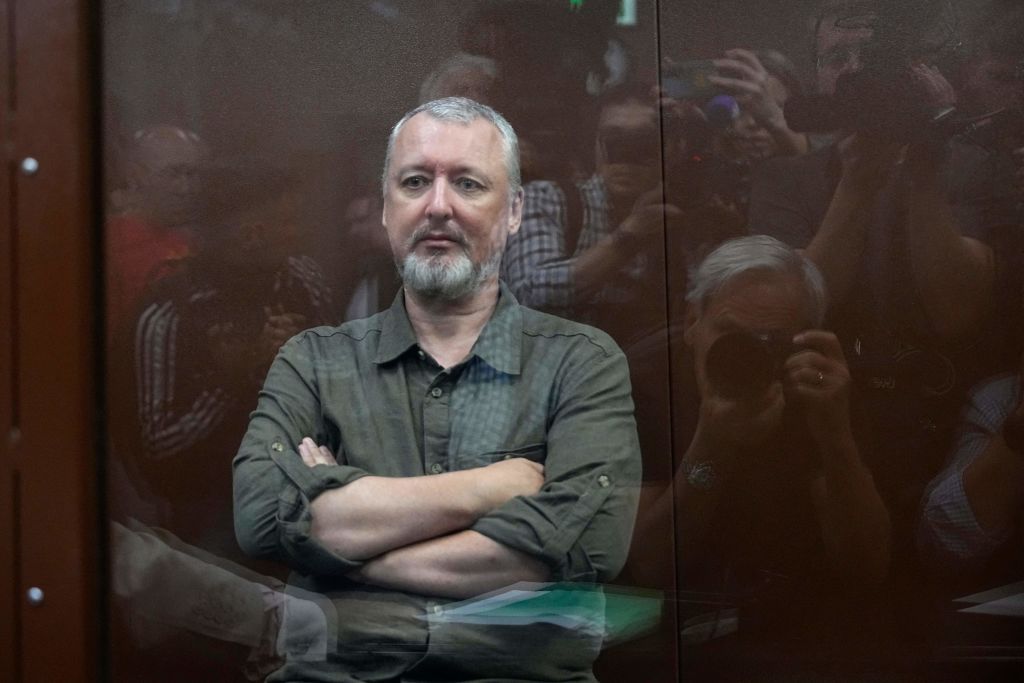 Among the sanctioned entities are three state-owned enterprises, including Belarus' flagship airline (Belavia Belarusian Airlines), one of the country's biggest aircraft component manufacturers (Minsk Civil Aviation Plant 407), and a steel products manufacturer (Byelorussian Steel Works Management Company, or BSW).
The sanctions also targeted BSW General Director Dzmitryi Korchyk, BEL-KAP-STEEL LLC (a small Florida-based firm joint venture with BSW), Belarus' Department of Financial Investigations, and four of the agency's officials.
Personal sanctions targeted the family of tobacco mogul Aliaksei Aleksin, broadly known as one of Lukashenko's "wallets," or sponsors of his regime.
Concurrently, the U.S. State Department imposed restrictions on 101 regime officials and their affiliates for their involvement in "undermining or suppressing democratic institutions in Belarus."
Meanwhile, Canadian sanctions targeted nine individuals and seven entities for the "gross and systemic violations of human rights occurring in Belarus."
Among those sanctioned are Belarusian government officials, judges, and associates of the regime, including the head of Belarusian state TV, Ivan Eismant, as well as military manufacturing and technology companies.
Fire erupts at Belarusian oil refinery after Ukraine warns of Russian provocation
A fire broke out at the Mazyr Oil Refinery in southeastern Belarus on Aug. 10, just days after Ukraine warned that Russia would stage a "false flag" attack at the site.
According to Belarus' Emergency Situations Ministry, the refinery's gasoline unit caught fire. No casualties were reported, and the ministry said it is investigating the cause of the fire.
Meanwhile, Ukraine's Security Service (SBU) accused Russia on Aug. 4 of preparing to stage a "false flag" operation at the refinery to "draw Minsk into the full-scale war" by blaming Kyiv for the attack.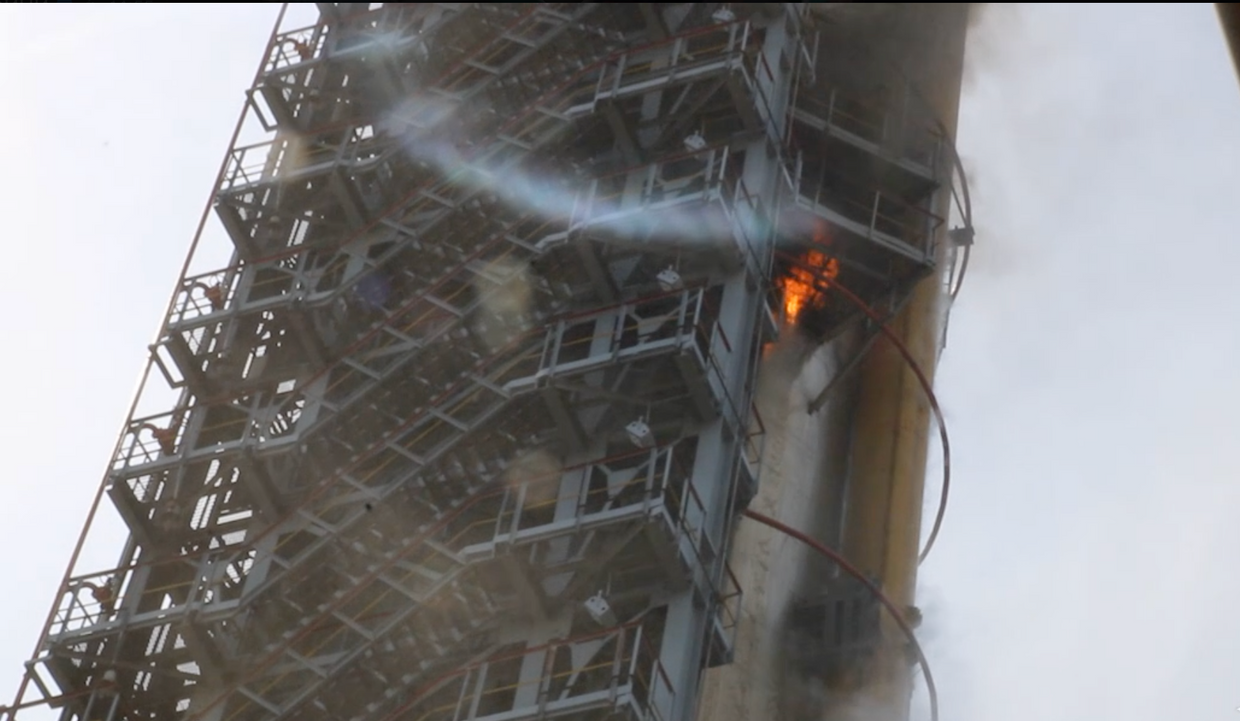 The SBU said the attack would be carried out by military and intelligence forces sent by Moscow to Belarus disguised as Wagner Group mercenaries who were exiled after their short-lived mutiny in June.
The SBU reportedly obtained the information from several sources, including a Russian soldier captured in Zaporizhzhia Oblast, who was told to relocate from fighting in Ukraine's south to Belarus as a fake Wagner mercenary.
Belarus is a co-belligerent in and supporter of Russia's full-scale war against Ukraine, having served as a launching pad for Russian attacks and facilitated the movement of Russian troops. However, Minsk has yet to directly deploy its own troops to Ukraine.
UK Defense Ministry: Belarusian authorities likely Wagner Group 'paymasters'
Belarusian authorities are likely funding the Wagner Group amid the "realistic possibility that the Kremlin no longer funds the group," the U.K. Defense Ministry said in its Aug. 13 update.
According to the ministry, the Wagner Group is "likely moving toward a down-sizing and reconfiguration process, largely to save on staff salary expenses at a time of financial pressure."
Following the group's armed mutiny in June, the Kremlin has reportedly acted against Wagner Group head Yevgeny Prigozhin's business interests, meaning Belarusian authorities are the group's "second most plausible paymasters," according to the ministry.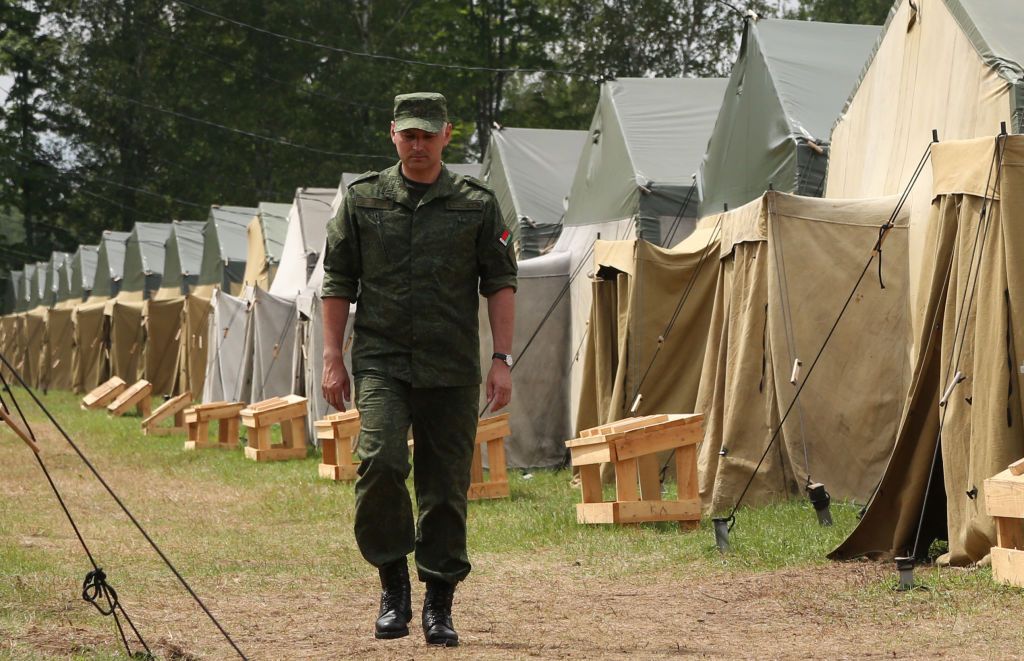 Thousands of Wagner fighters were redeployed to Belarus at Minsk's invitation following the mercenary group's short-lived rebellion in Russia.
Minsk claimed that the mercenaries are training the Belarusian military with exercises taking place in the westernmost Brest Oblast close to the Polish border.
The U.K. Defense Ministry noted that, while it is likely that Belarus is currently footing the bill, the "sizable force would be a significant and potentially unwelcome drain on modest Belarusian resources."
Andrii Cherniak, a representative of Ukraine's Main Intelligence Directorate, said on Aug. 15 that there are likely 6,400 Wagner mercenaries currently in Belarus.
Supreme Court shuts down 2 Belarusian opposition parties
Belarusian authorities shut down two Belarusian opposition parties amid Minsk's ongoing crackdown on those who oppose Lukashenko's illegitimate regime ahead of the 2024 parliamentary elections.
Belarus' Supreme Court dissolved the country's longest-standing opposition party, Belarusian Popular Front party (BPF), on Aug. 14.
BPF was founded in 1993 but dates back to 1989 when the political movement advocated for democratic changes and Belarus' independence. The party's leader, Ryhor Kastusiou, was detained in 2021 for politically motivated charges.
Belarus' Supreme Court also dissolved the United Civic Party, which was founded in 1995. The party's leader, Mikalai Kazlou, is also serving a prison sentence for politically motivated charges.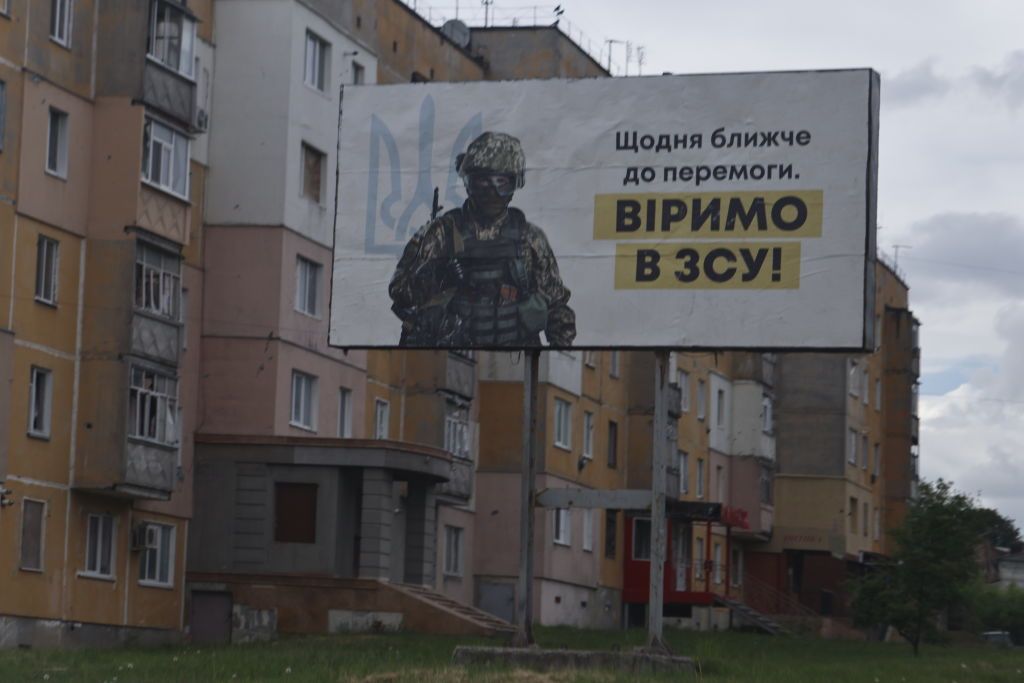 These dissolutions are part of a string of opposition party shutdowns by Belarusian authorities in 2023, including the Conservative Christian Party, Green Party, Republican Party, Social Democratic Party of People's Accord, and Social Democratic Society.
The Belarusian parliament passed a bill in January imposing further restrictions on political parties' creation and existence.
The bill raised the minimum number of political party members from 1,000 to 5,000 and required that political party founders be born and reside in Belarus.
Political parties can also be disbanded for promoting so-called "war propaganda," "terrorist" and "extremist" activities, actions that "harm the state (or) public interests," and the "reception of funds and other property from foreign sources."
Belarusian experts say new regulations leave zero room for opposition to Lukashenko's regime. Instead, they attempt to fabricate the existence of a democratic political system.
According to the 2022 Democracy Index, Belarus placed 153rd out of 195 countries, ranking as one of the year's "worst performers."
Poland builds 'deterrence potential' at border with Belarus
Polish Defense Minister Mariusz Błaszczak said Poland is continuing to beef up its troop presence at its border with Belarus amid "destabilizing" actions by its eastern neighbor.
Błaszczak said on Aug. 10 that 10,000 Polish military personnel will be stationed at the border with Belarus, in addition to the usual border guards, to boost Poland's "deterrence potential."
He noted that 4,000 troops will directly support the Polish Border Guard and 6,000 will be on standby.
"We move the army closer to the border with Belarus to scare away the aggressor so that it does not dare to attack us," Błaszczak said.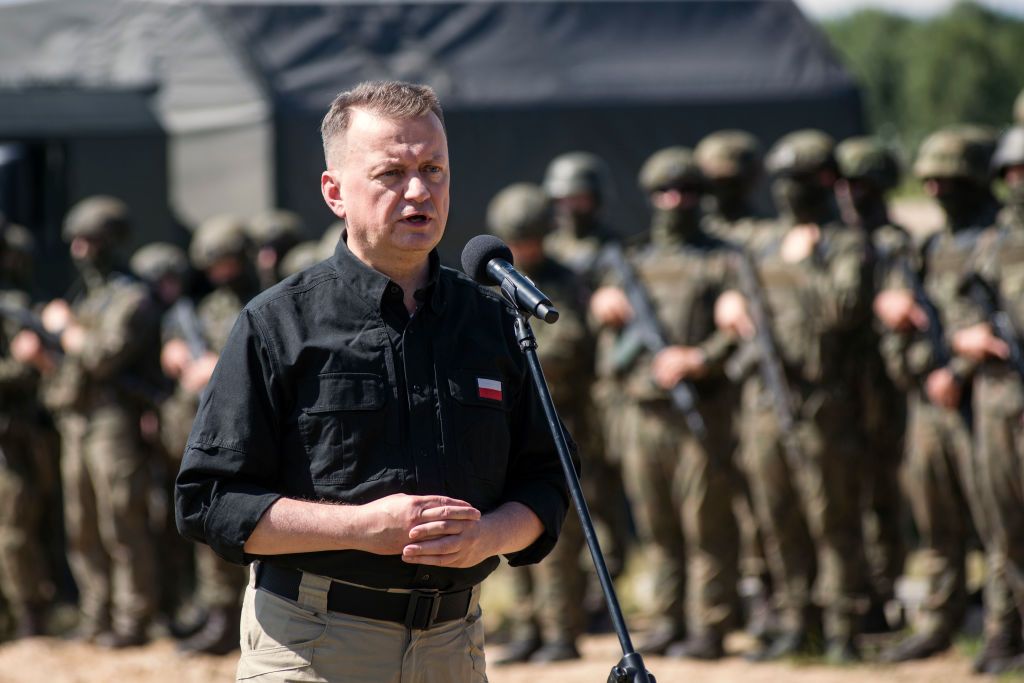 Poland, Latvia, and Lithuania, which all share borders with Belarus, have expressed growing concern over the threats presented by nearby Belarusian military drills, the Wagner Group's presence in the country, and the ongoing influx of migrants amid the Minsk-engineered migrant crisis.
The Latvian State Border Guard announced on Aug. 15 that it would increase the number of guards at the border after 96 people attempted to illegally cross into Latvia from Belarus.
There is reportedly "increased involvement of Belarusian authorities in organizing the flow of illegal immigrants and information that indicates a possible increase in hybrid threats from Belarus."
Just last week, Polish Prime Minister Mateusz Morawiecki called on NATO allies to be increasingly vigilant as the potential for provocations by Belarus remains very high.
"There is no doubt that the Belarus regime is cooperating with the Kremlin and that the attacks on the Polish border are intended to destabilize the country," Błaszczak concluded.
Subscribe to the Newsletter
Belarus Weekly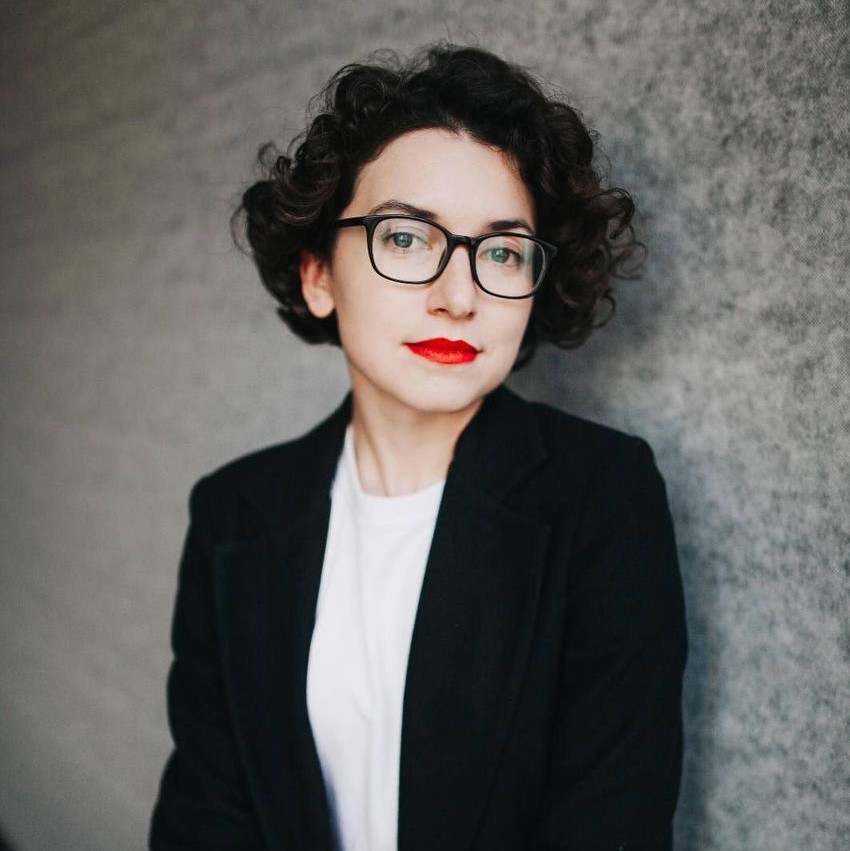 Maria Yeryoma
contributing author
Maria Yeryoma is a Belarusian media manager and a contributing author at the Kyiv Independent. She recently led the commercial "special projects" at TUT.BY — the biggest independent online media in the country. In May 2021, TUT.BY was raided by Belarus authorities leaving 15 employees in custody and forcing the team to leave the country to continue their work. Maria moved to Kyiv and helped establishing a new media outlet — Zerkalo.