This audio is created with AI assistance
Around 20,000 Ukrainian men have violated martial law and illegally crossed the border, BBC claimed on Nov. 17, citing information received from neighboring countries.
Authorities in Ukraine's neighbors, Romania, Hungary, Slovakia, Poland, and Moldova, said that 19,740 men had illegally crossed their borders between February 2022 and Aug. 31, 2023, according to the BBC.
In addition, the BBC said Ukrainian authorities revealed that more than 21,000 had been apprehended by border guards while trying to cross. The majority of those caught were attempting to walk or swim across the border, but almost 7,000 tried to use falsified documents.
The methods used by those who were successful are unknown, the BBC said.
Ukrainian men aged 18-60 have been forbidden to leave the country due to the martial law that has been imposed since the beginning of the full-scale invasion on Feb. 24, 2022. There are some exceptions allowed.
A nationwide inspection of Ukraine's recruitment offices in August 2023 revealed multiple violations, including corruption, abuse of power, and fraud, prompting President Volodymyr Zelensky to fire the heads of all regional military enlistment offices.
Zelensky said that a total of 112 criminal cases have been opened against Ukrainian enlistment officials, and 33 people have been charged.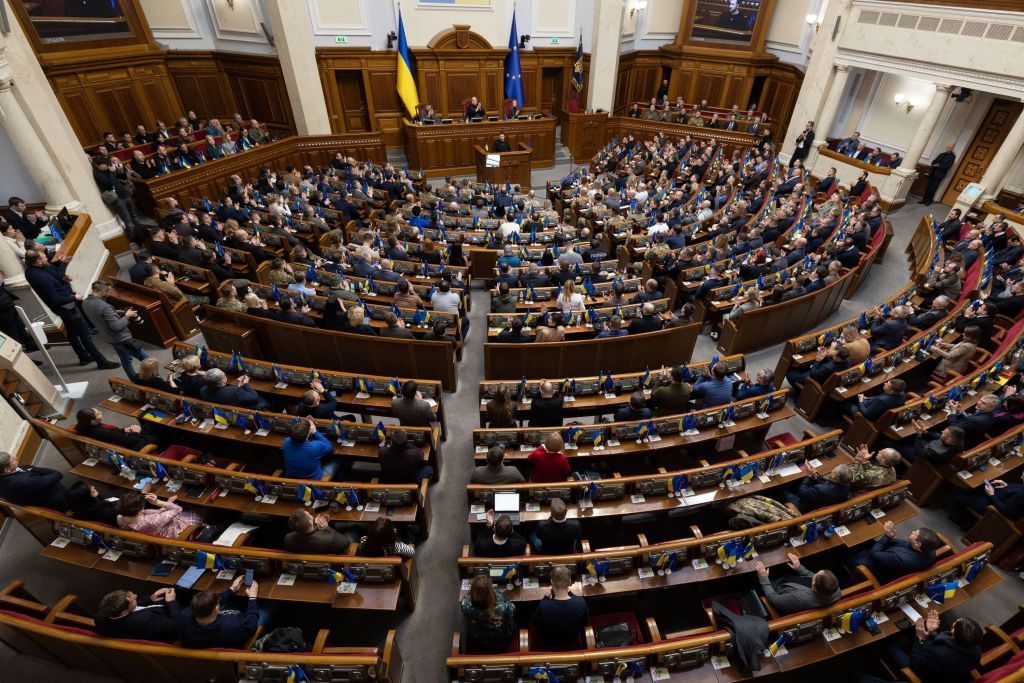 This spotlight on problems within the military enlistment system in August did not mean the end of abuses there, however.
Ukraine's State Bureau of Investigation (SBR) revealed an "unprecedented" scheme on Nov. 1 in which regional military enlistment offices received bribes in exchange for helping people evade mobilization using forged documents.
The cost of arranging the creation of doctored medical forms or other falsified documents, as well as potentially assisting in actually leaving Ukraine, ranged from $6,000-10,000.
In addition, there have been instances of Ukrainian elites purportedly abusing their positions of power to illegally leave the country.
Lawmaker Oleksandr Dubinskyi has been investigated for allegedly falsifying documents to travel to Spain, as well as possibly helping an extended family member illegally cross the border. Dubinskyi is currently being held by Ukrainian authorities for high treason in an unrelated case.
Fedir Venislavskyi, Zelensky's parliamentary representative, told the BBC that the problem of corruption in enlistment offices was serious but that the Ukrainian government was cracking down on violations.
He also said that those who had left or tried to leave would not have any impact on Ukraine's war effort.
"Those who try to avoid mobilization are about 1-5%. They are definitely not critical to the defense of Ukraine."