This audio is created with AI assistance
Editor's Note: The opinions expressed in the op-ed section are those of the authors and do not purport to reflect the views of the Kyiv Independent.
Feb. 24, 2022, was the date that Russia launched a decisive offensive against the free world.
This war has caused a far-reaching domino effect and irreversible negative consequences on freedom and security globally. It has already incurred the heavy human cost of many innocent lives.
While Ukraine courageously fights against the Russian military invasion, Russia and other authoritarian actors "powered" by Russia attempt to advance their offensive against the rules-based liberal democratic world order. They do this through different domains and on various geographic battlefields by means of malign influence and propaganda – a phenomenon labeled "hybrid war."
Democracy versus autocracy is a global challenge and has been an important political axis for both America and its democratic allies of the free world – it also set the agenda for the U.S.-led 2023 Summit for Democracy.
One of the main lessons learned from Russia's wars of aggression in 2008, 2014, and 2022 against Georgia and Ukraine is that the procrastination of values-based geopolitical decisions by the democratic West will lead to strategic mistakes resulting in these very wars of aggression.
To name a few: NATO declining to offer Georgia and Ukraine a Membership Action Plan at the 2008 Bucharest summit, the U.S. "reset" policy, and Germany's lobbying for the Nord Stream 2 pipeline.
Such mistakes eventually enabled Putin to realize the aggressive revisionism he had openly declared at the 2007 Munich Security Conference. This has culminated in Russia's interference in the domestic politics of Western democracies through a hybrid offensive and the waging of full-fledged wars against sovereign neighboring states with no formal security guarantees from their allies.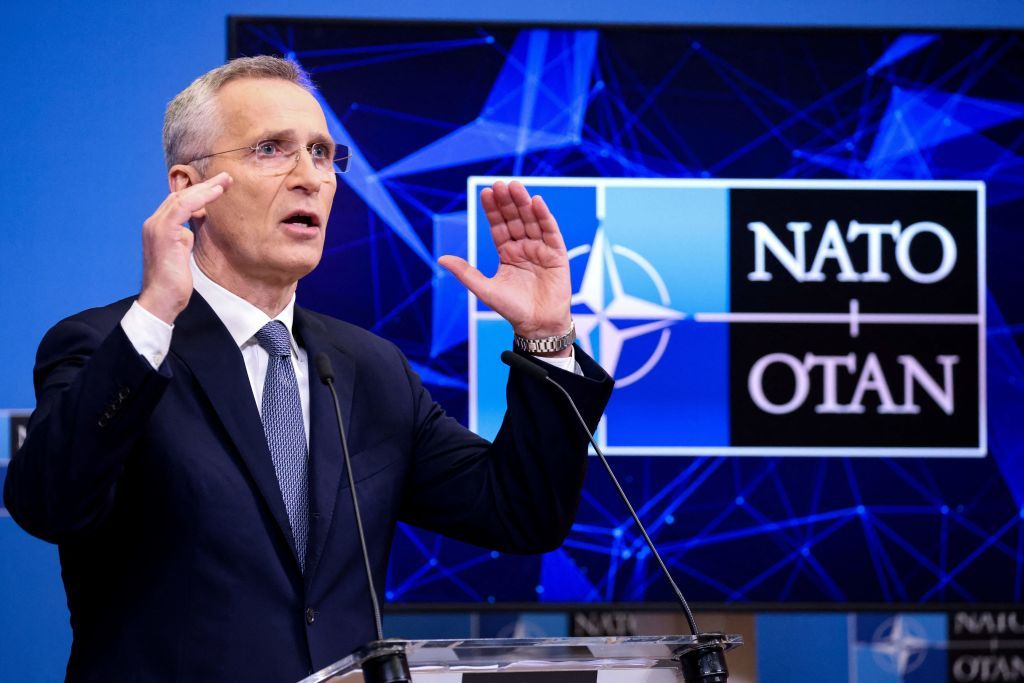 Aside from the brutal military force, war crimes, and atrocities committed on Ukrainian soil, Russian overt and covert operations are ongoing in Moldova and Georgia.
While Russian authoritarianism has stretched to these countries with varying degrees of success, Moscow's grand aim has long been to capture local elites and eventually the state itself through direct influence on political and economic decision-making.
The algorithm in each state is similar: corrupt, coerce, control.
For this purpose, Russia has mobilized its own network of enablers consisting of oligarchs, thugs, kleptocrats, propagandists, and authoritarians that were deployed much earlier. This network has a global span.
Ukraine's brave resistance and Western unity have significantly undermined Russia's plans for the fast and swift achievement of its so-called "grand finale" offensive. This has inspired freedom fighters globally, including in Georgia.
While hundreds of Georgians are armed and fighting Russian invaders in Ukraine, the rest of Georgians have a different, yet no less important, battle with Russian-backed state capture via pro-Kremlin Georgian oligarch Bidzina Ivanishvili and his proxies.
Unfortunately, as the first country to have attempted a major break from its Soviet past and Russian influence after the 2003 Rose Revolution, Georgia became prey to aggressive Russian revisionism in 2008.
While Russia was not able to militarily hijack Georgia's pro-Western orientation, and neither was it successful at cultivating pro-Russian sentiment, it has launched a more successful phase of post-war state capture.
After the EU-mediated Georgian-Russian ceasefire agreement, the international community allowed Russia to achieve an "unjust peace." Wrecked international negotiation formats, Russian blame-shifting propaganda, the occupation and creeping annexation of 20% of Georgia's territory, the backing of a "made-in-Russia" oligarch, and other means of malign influence and subversion of democratic institutions have enabled Moscow to achieve the careful step-by-step state capture of Georgia.
Unfortunately, this was a successful operation due to Western procrastination of proper reactions to the informal oligarchic rule and consolidation of autocratic power in Georgia.
Such rule is comprised of the attacking of democracy and democratic institutions, the silencing of civil society and the media, coercing and imprisoning political opponents, unleashing propaganda and systemic disinformation campaigns, and "subcontracting" criminal networks.
This tremendous democratic backsliding is the reason that, unlike Ukraine and Moldova, Georgia has been unable to take the opportunity presented in 2022 to inch closer to the EU, and European Commission or Council endorsement to receive candidate status.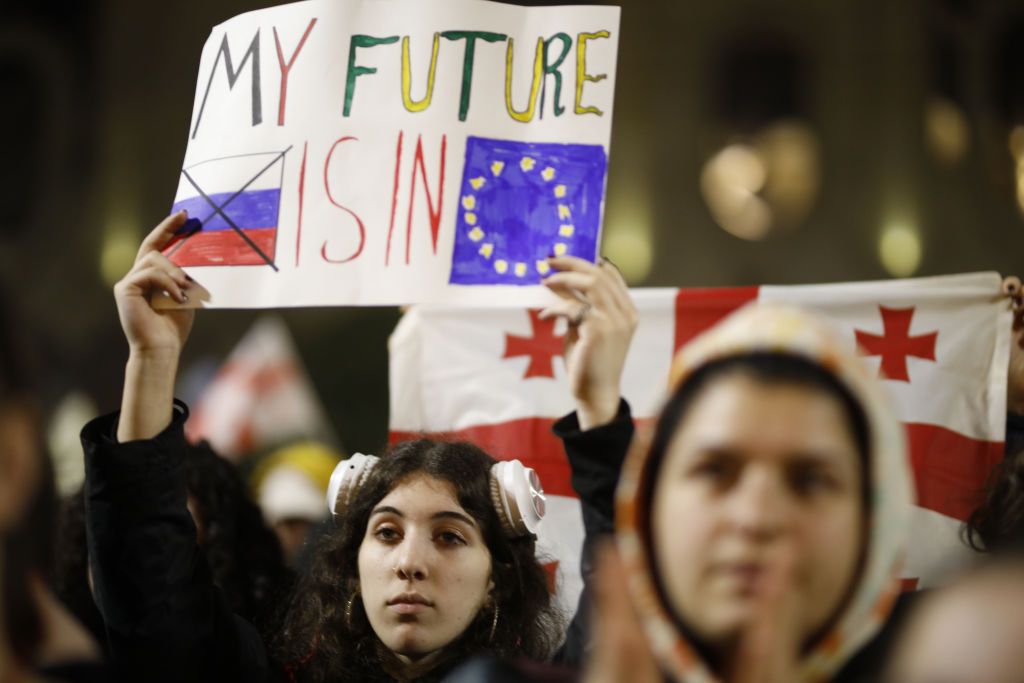 This has triggered public protests on the streets of Tbilisi, sparked recently by the Georgian Dream government's openly anti-Western rhetoric and actions.
Hundreds of thousands of Georgians saw the government's attempt to pass the so-called "foreign agents" law, which is reminiscent of Russian legislation used to silence critics, as a roadblock to the country's progress toward Europe. Despite the use of brutal force by the Georgian government, rallies were held until the ruling party formally withdrew the law.
While the government was unable to formalize the move, the law's anti-Western spirit has been imposed through disinformation campaigns and punitive measures against activists.
The pro-Russian nature of Georgia's government has once again been confirmed by the strikingly similar narratives that the Kremlin and the Georgian Dream party spread to discredit protests in Georgia.
Hostile anti-Western rhetoric and decisions made against the will of the majority have reconfirmed that, in captured states, the people are not represented by their government. These developments have placed freedom-fighting Georgians at the existential crossroad between democracy and authoritarianism.
This could be an important lesson for Ukraine and the West.
Like the six-point Georgian-Russian ceasefire agreement, which has never been implemented by Russia, China's proposed 12-point "peace proposal" could be a new trap for an unjust peace in Ukraine.
Such a move would eventually help Russia rearrange its offensive and fundamentally undermine Ukrainian statehood through overt and covert subversion, coercion, and state capture.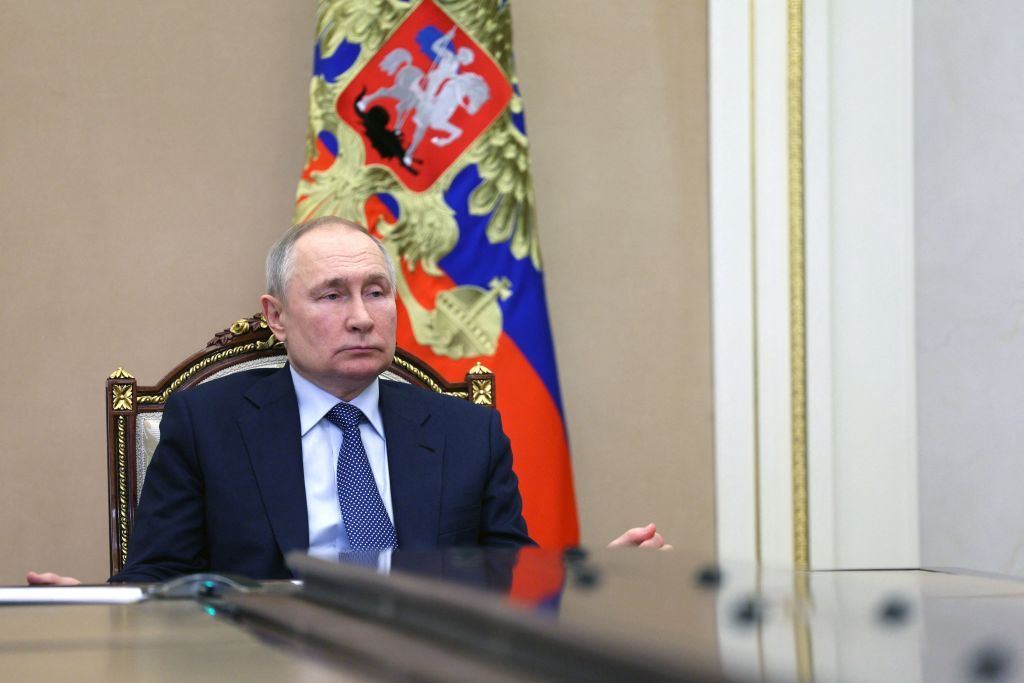 The EU has already sanctioned individuals and entities that obstruct democracy and are supporting Russia's war against Ukraine. However, some, like Georgia's pro-Russian oligarch and informal ruler Ivanishvili and his proxies, have not been subject to sanctions despite the majority of the European Parliament having issued a joint motion calling for sanctions.
Some of Putin's oligarchs are also deploying a new weapon in a bid to get their sanctions lifted: the character reference. There have been instances in which Putin's most vocal critics have sent letters defending certain oligarchs' "characters" – some even from jail in Russia. It is obvious that Putin is rearranging his tactics.
Considering these past lessons, it is important to be morally and pragmatically clear that, aside from the decisive military defeat of Russia by Ukraine, Russia's absolute defeat should imply a rolling back of Russia's prior attempts at state capture and land acquisition. There should be no compromise on fundamental principles with the Russian terrorist state.
The arrest warrant issued against Putin by the International Criminal Court is a significant morale boost for every jailed, oppressed, exiled, or demonstrating freedom fighter. More importantly, it creates the foundation for targeting Putin's oligarchs and propagandists, as well as their network of enablers.
As for Ukraine and the West's absolute victory, bold and decisive political decisions should be made toward achieving the strategic goal of extending security guarantees, opportunities for economic prosperity, and the reinforcement of democracy in Ukraine, Moldova, and Georgia by integrating them into the EU and NATO.
This is the only feasible strategy for achieving strong, irreversible peace and security in Europe and globally, as well as preventing a defeated Moscow from further exporting instability and aggression until fundamental changes happen from within Russia.