This audio is created with AI assistance
Brussels – NATO Secretary General Jens Stoltenberg vowed on April 3 that the alliance would continue supporting Ukraine despite Russia's "dangerous and reckless nuclear rhetoric."
He added that Kyiv can win the war and become a full-fledged NATO member one day.
Responding to the Kyiv Independent at a news conference, Stoltenberg said that "NATO's position remains unchanged and that Ukraine will become a member of the alliance."
NATO's long-time leader emphasized that the "main focus" now is to ensure that Ukraine remains a sovereign, independent nation in Europe.
"The first step toward any membership of Ukraine to NATO is to ensure that Ukraine prevails, and that is why the U.S. and its partners have provided unprecedented support for Ukraine," he added.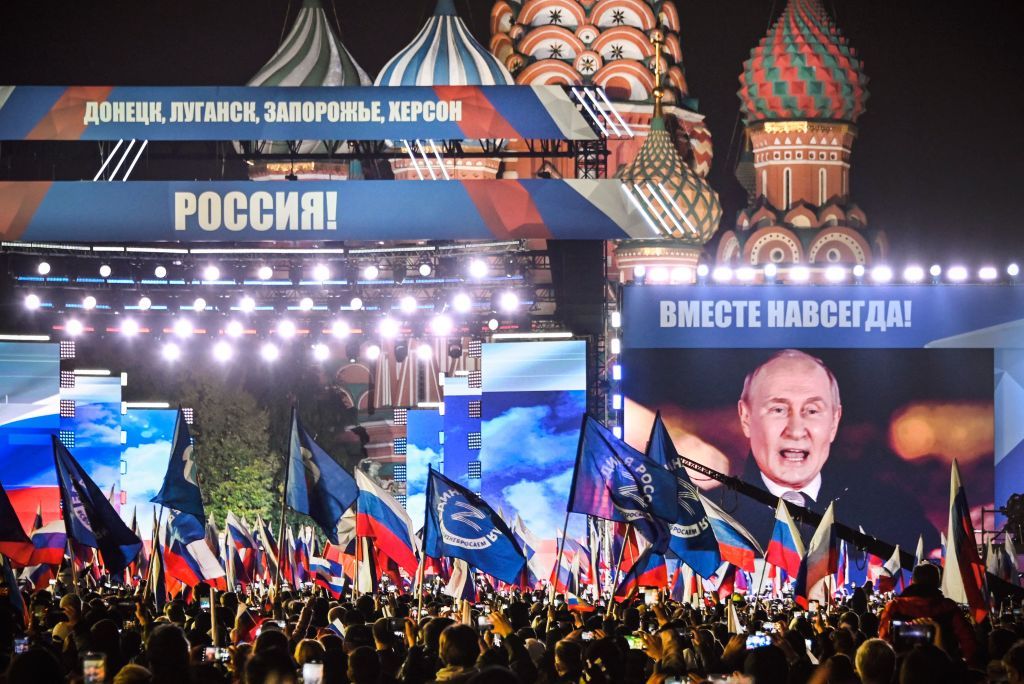 "I cannot give you an exact date, but what I can say is that allies are extremely focused on ensuring that Ukraine prevails," Stoltenberg told the Kyiv Independent.
He added that the allies continue to provide a "consistent level of support" for Ukraine and demonstrate that "NATO's door remains open."
Stoltenberg's comments about Ukraine's seemingly far-away prospects of joining the 30-member alliance come six months after President Volodymyr Zelensky applied for a fast-track NATO accession following Russia's said annexation of four Ukrainian regions in September.
Despite the NATO leader's reassurance that Ukraine is set to join the alliance one day, the prospects of membership are low until Russia's war against Ukraine comes to an end.
Ukraine has long aspired to join NATO, while the alliance had kept the country at arm's length even before Russia's invasion.
Speaking on April 3, a day prior to the NATO foreign minister meeting, Stoltenberg said that Ukraine needs to implement reforms – from fighting corruption to modernizing the defense sector – to move closer to NATO.
According to Stoltenberg, in the upcoming meeting, member nations will be discussing an "urgent need" to continue lethal and non-lethal support for Ukraine.
"A lot has already happened, but we need to do more, and we need to work on this from a more multiyear, long-term perspective" to help Ukraine against "Russia's brutal war of aggression," Stoltenberg said.
At the meeting on April 3, Finland will officially become a NATO member, and Sweden is set to follow a similar step in the near future, Stoltenberg said.
The two countries applied to join NATO a few months after their neighbor Russia launched its full-scale invasion of Ukraine.
"It is not for Moscow to decide who is going to be a member of NATO or not," Stoltenberg said.
'Dangerous and reckless nuclear rhetoric'
As Russian President Vladimir Putin escalated his nuclear threats against the West, NATO vowed that it would not be "intimidated."
In his latest series of nuclear threats against the West and Ukraine, Putin said Russia would deploy tactical nuclear weapons in Belarus for training. He claimed the decision was made due to the U.K. Defense Ministry's recent decision to supply Ukraine with ammunition containing depleted uranium.
"We are not transferring our tactical nuclear weapons to Belarus, but we will deploy them and train the military, like the United States in Europe," Putin said in an interview with a Russian state-controlled news outlet on March 25.
A few days later, the Belarusian defense ministry responded that it was ready to host the arsenal to strengthen its "defense capabilities."
Putin's threats caused an immediate condemnation from the West and Kyiv, with White House National Security Council Spokesman John Kirby saying on March 28 that "we are watching this as best we can," but no movements have been detected yet.
Stoltenberg said on April 3 that NATO monitors Russia's movements "very closely." He added, "so far, we haven't seen any changes in their (Russians') nuclear posture that requires a change in our nuclear posture."
"We will not be intimidated, and we will continue to support Ukraine," Stoltenberg said.