This audio is created with AI assistance
President Volodymyr Zelensky marked Poland's Independence Day and offered his congratulations "on behalf of the Ukrainian people" in a post on X on Nov. 11.
The partnership between Ukraine and Poland "makes both of us and our entire Europe stronger," he said.
"Ukraine and Poland are united in their will for freedom and we will always stand together. In the EU, NATO, and throughout our shared history."
He highlighted the support shown by Poland since the first days of the full-scale invasion. Between Feb. 24, 2022 and March 15, 2022, an estimated 1.8 million people crossed the Ukrainian-Polish border.
"Ukrainians will never lose gratitude to Poland," Zelensky wrote, thanking the Polish people "for the respect shown to all Ukrainians who have been accepted into Poles' homes."
While Poland has been one of Ukraine's biggest backers and a key partner since the beginning of Russia's full-scale invasion in February 2022, tensions have been rising between the two countries in recent months.
A dispute about grain exports emerged in September, after Poland, together with Slovakia and Hungary, announced they would implement their own bans on Ukrainian grain imports despite the European Commission's decision to end the embargo on Sept. 15.
The Commission had imposed a ban on sales of certain Ukrainian agricultural products in May in five EU countries that border Ukraine.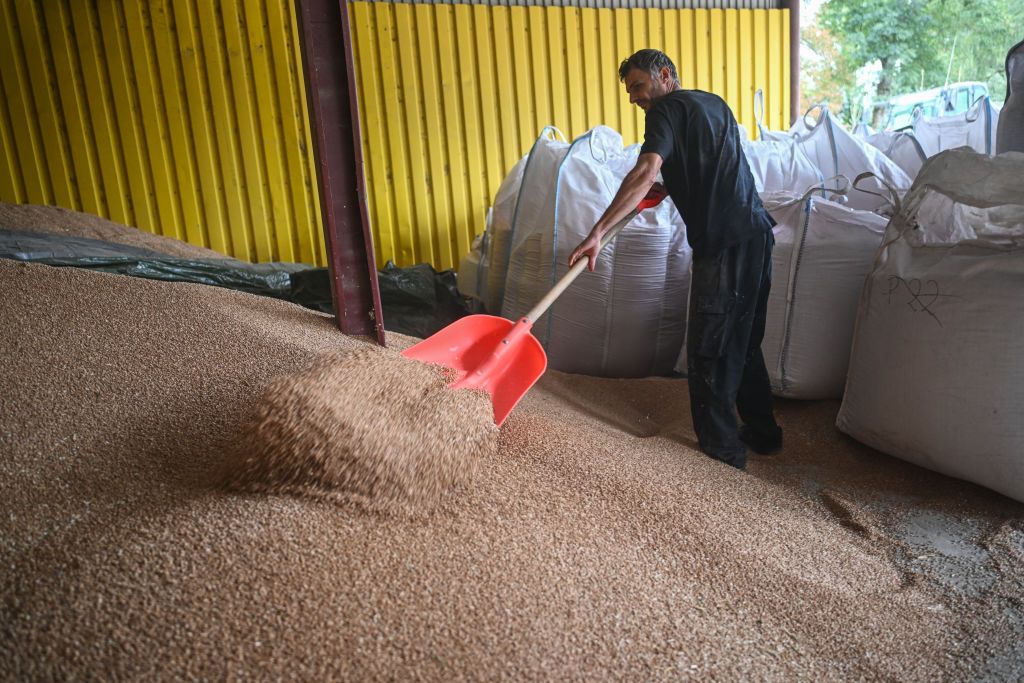 The countries had requested the measure due to fears from local farmers that cheap Ukrainian imports would drive down agriculture prices, but the European Commission ended the embargo as data indicated that Ukrainian imports would no longer have a negative impact.
Zelensky called out the "alarming" behavior of Ukraine's partners during a speech at the U.N. headquarters in New York on Sept. 19. Zelensky did not name the countries but said that these nations are inadvertently "helping to set the stage" for Moscow.
In response, Polish Prime Minister Mateusz Morawiecki said on Sept. 22 that Zelensky should "never insult Poles."
Polish President Andrzej Duda played down the spat the next day, and said that an the issue was an "absolute fragment of the Polish-Ukrainian relations."
The dispute was brought to the World Trade Organization, but Ukraine announced on Oct. 5 it would put its complaint on hold, while looking to find a "constructive solution."
A new issue arose after Polish truck drivers announced on Nov. 6 they would block multiple border crossings with Ukraine in protest against Ukrainian trucks.
The Polish truckers are demanding renewed restrictions on the number of Ukrainian trucks permitted in Poland, claiming that the lack of such restrictions was hurting business for Polish drivers.
They are also calling for a ban on transportation companies from outside the European Union.
The transport of humanitarian cargo, buses, and private vehicles can pass through, albeit at a much slower pace.
Ukraine's Infrastructure Ministry said on Nov. 11 that they will meet the Polish authorities at the border to try to diffuse the situation and end the blockade.