This audio is created with AI assistance
Key developments on June 27:
Russian missile strike kills 4, injures 42 in Kramatorsk, Donetsk Oblast
Ukrainian forces advance in several directions, military says
Russia strikes Kremenchuk on deadly shopping mall attack anniversary
Pentagon announces $500 military aid package for Ukraine
Putin admits Russia fully funds Wagner Group.
A Russian missile strike on the city of Kramatorsk in Donetsk Oblast killed four, including a child, and injured 42 others on the evening of June 27, the Prosecutor General's Office reported.
The attack on the crowded place occurred at 7:32 p.m., Donetsk Oblast Governor Pavlo Kyrylenko said on national television. The air raid alarm had been off in the city since 6 p.m., according to the Kramatorsk City Military administration.
According to the Prosecutor General's Office, the killed child was 17 years old, and another eight-month child is among the injured.
Kyrylenko also said that three foreigners are among the killed.
The rescue operation was ongoing as of 10 p.m., according to the State Emergency Service.
President Volodymyr Zelensky said Russia "brutally attacked Kramatorsk with S-300 missiles."
"Each such manifestation of terror proves over and over again to us and the whole world that Russia deserves only one thing as a result of everything it has done — defeat and a tribunal, fair and legal trials against all Russian murderers and terrorists," Zelensky said in an evening address.
The village of Bilenke, just northeast of Kramatorsk, also came under an S-300 attack on June 27, the Prosecutor General's office said. Five people were injured in the strike.
Soviet-made S-300 missile systems, originally designed for air defense, have been repurposed by Russia to attack land targets in Ukraine.
The repurposed air defense missiles are known for their inaccuracy and have become Russia's weapon of choice for attacks against the cities.
The city of Kramatorsk has been serving as the regional capital after Donetsk was occupied by Russia in 2014. It hosts the regional government.
Russian troops also struck Kremenchuk in Poltava Oblast on June 27 with the Soviet-designed Kh-22 missile carrying over 900-kilogram of explosives, Governor Dmytro Lunin reported.
Exactly a year ago, Russian forces used the exact same missile type to attack a shopping mall in Kremenchuk, killing 21 people and injuring 77 others.
No casualties were reported in Kremenchuk on June 27.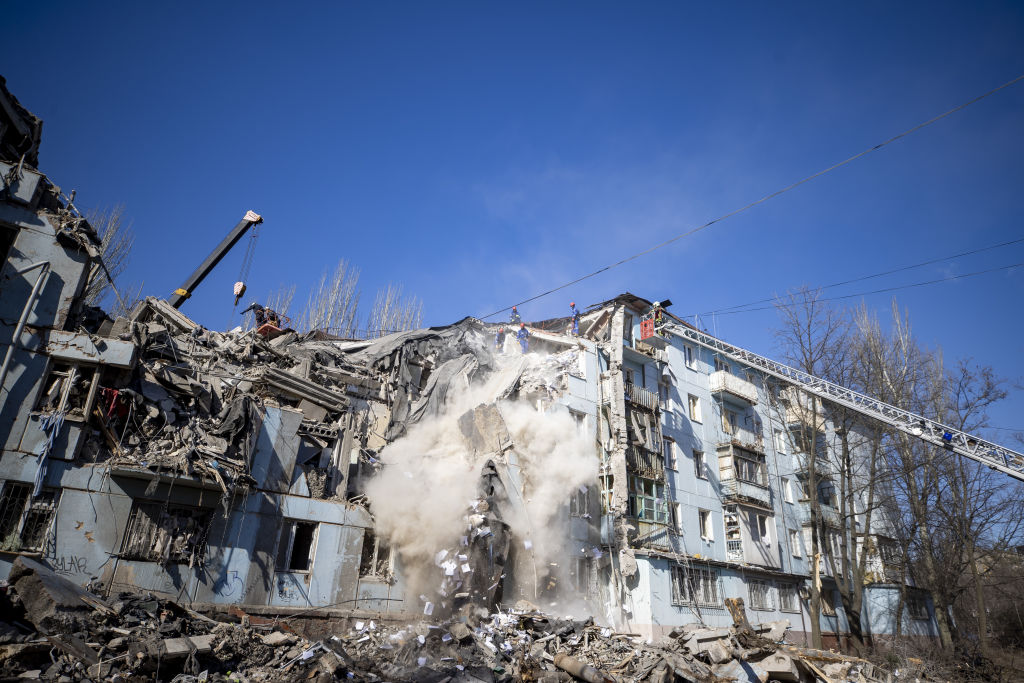 Military: Ukrainian forces advance in the east
Ukrainian forces advanced up to 1,400 meters in various sectors of the front line over the past day, the Eastern Command spokesperson, Serhii Cherevatyi, reported on June 27.
Cherevatyi didn't name the exact areas.
The military also destroyed a Russian self-propelled artillery system, three armored vehicles, a howitzer, an anti-aircraft gun, eight ammunition depots, and seven vehicles transporting ammunition and weapons over the past day, according to the report.
Meanwhile, Deputy Defense Minister Hanna Maliar reported on June 27 that the Ukrainian forces have been gradually advancing on the Bakhmut flanks over the past four days.
"The liberation of this direction has its own particularity that complicates the process," Maliar said, adding that the Ukrainian forces haven't entered Bakhmut yet.
Meanwhile, the Pentagon has confirmed media reports about its upcoming $500 million military aid package for Ukraine.
The capabilities in this package include additional munitions for Patriot air defense systems and HIMARS artillery systems, Stinger anti-aircraft systems, 30 Bradley fighting vehicles, 25 Stryker armored personnel carriers, TOW missiles, Javelin anti-armor systems, AT-4 anti-armor systems, anti-armor rockets, and HARM missiles, among others.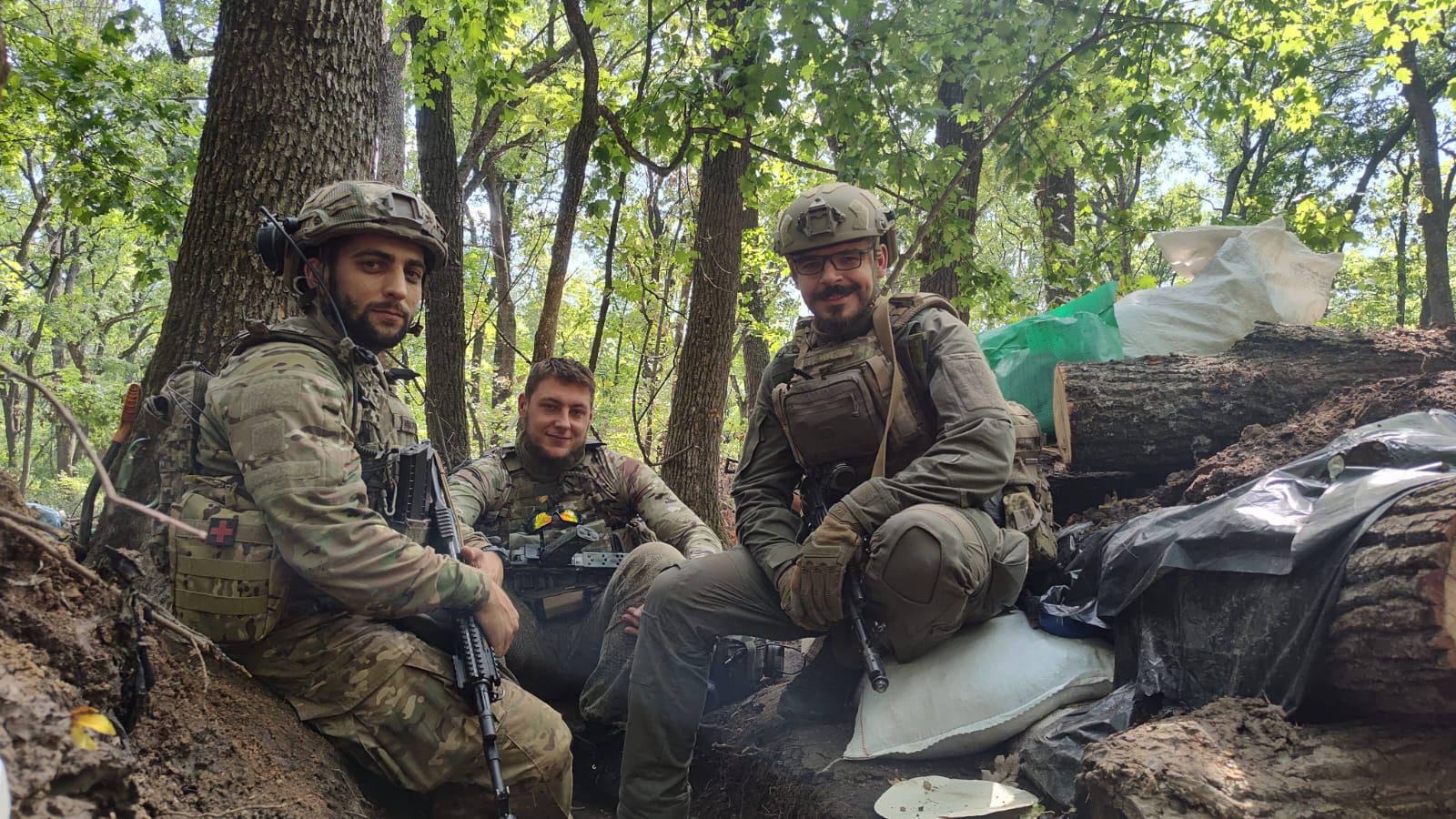 Putin admits Wagner Group was fully funded by Russian state
Russian dictator Vladimir Putin admitted on June 27 that Russia's treasury fully funded the Wagner Group.
Putin said the notorious mercenary outfit received over $1 billion from Russia's state budget between May 2022 and May 2023. Meanwhile, the catering company of Wagner's boss, Yevgeny Prigozhin, earned $940 million for supplying the Russian military, Putin said.
"I hope that nobody stole anything, or at least did not steal much, but we will deal with that," Putin said in an address.
In 2019, Putin claimed the Russian state had nothing to do with the Wagner mercenaries and denied Russia was funding the mercenary group, accused of committing war crimes in several countries, including Ukraine, at least on three continents.
Meanwhile, Russia's Federal Security Service said on June 27 it had closed the investigation into Wagner's armed rebellion, as reported by Russian state-owned news agency RIA Novosti.
The Russian Defense Ministry said that preparations are underway for transferring Wagner's military hardware to the Russian regular army, according to the report.
Prigozhin launched an armed rebellion against Russian military leadership on June 23 after alleging an attack targeted Wagner troops in Ukraine. A day-long rebellion was aborted after Prigozhin negotiated with Belarusian dictator Aleksandr Lukashenko.
Lukashenko said on June 27 that Prigozhin has arrived in Belarus.
"Security guarantees… were provided. I see that Prigozhin is already flying on the plane. Yes, indeed, he is in Belarus today," Lukashenko told a group of Belarusian officers.
Although Prigozhin's press service hasn't yet confirmed his arrival, the Belarusian monitoring group Belarusian Hajun reported that Prigozhin's business jet had landed at the Machulishchy military airfield near Minsk.
Polish President Andrzej Duda said it's necessary to strengthen NATO's eastern flank in the Baltic States and Poland due to Wagner troops' deployment to Belarus.
"The de-facto redeployment of Russian forces, the Wagner Group, to Belarus, together with its head Yevgeny Prigozhin, is underway. These are very negative signals for us," Duda said on June 27.
Latvia and Lithuania have also raised concerns over the Wagner's redeployment, as both border Belarus.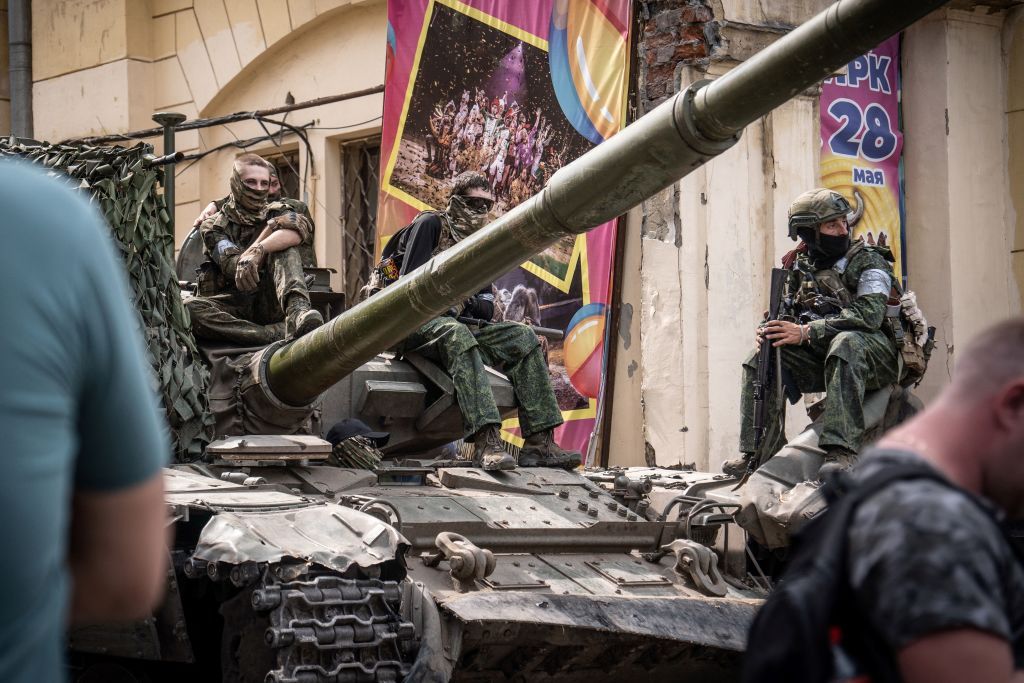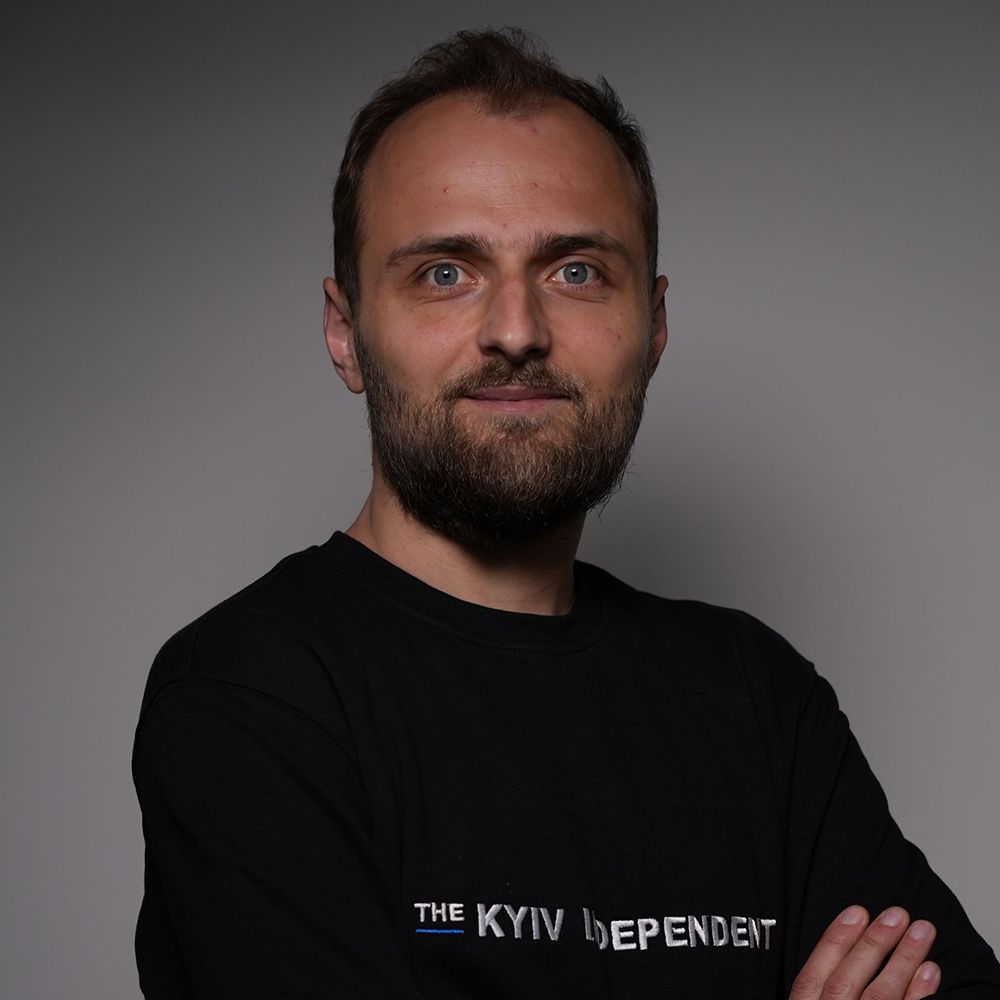 Alexander Khrebet
Reporter
Alexander Khrebet is a reporter with the Kyiv Independent. He covers Ukraine's foreign policy, alleged abuse of power in the country's military leadership, and reports on the Russian-occupied territories. Alexander is the European Press Prize 2023 winner, the #AllForJan Award 2023 winner and Ukraine's 2022 National Investigative Journalism Award finalist. His was published in the Washington Times and Atlantic Council.