This audio is created with AI assistance
Key developments of Sept. 7:
National Guard reports Russia moving troops to southern front line to 'strengthen defense'
Ukrainian flag raised in two settlements in Kharkiv Oblast near border with Russia
Zelensky introduces Umerov as Ukraine's new defense minister, addresses key tasks
Official: Ukrainian women with medical education to be considered eligible for military enlistment
According to Colonel Mykola Urshalovych, an official within the National Guard, Russia is relocating its troops to the southern front line from other sectors as Ukrainian forces continue to advance in Zaporizhzhia Oblast.
He also said that the Russian troops are reinforcing the units currently holding the Russian line in the Berdiansk and Melitopol sectors.
His announcement follows the report of Ukraine's General Staff that Ukrainian forces had achieved some success south of Robotyne and west of Verbove in Zaporizhzhia Oblast.
No further details have been provided.
Verbove lies around 10 kilometers east of the recently liberated Robotyne and almost 100 kilometers northeast of Melitopol, a key stronghold in Russian-occupied parts of southern Ukraine.
Ukrainian flag raised in two settlements near Russian border
The State Border Guard Service reported that it had raised the Ukrainian flag in the villages of Stroivka and Topoli in Kharkiv Oblast, located near the Russian border.
Due to mines, the two settlements have been inaccessible since the liberation of Kharkiv Oblast in the fall of last year.
An Assault Brigade entered the villages after clearing out a safe path toward them, the State Border Guard wrote on Telegram.
Ukraine liberated most of the occupied parts of Kharkiv Oblast during a major counteroffensive in September 2022.
The settlements of Stroivka and Topoli, lying little more than a kilometer from the Russian border, remained in the no man's land, free from Russian forces but remaining empty due to the heavy mining.
Also on Sept. 7, the Kharkiv Oblast Department of the State Emergency Service reported that a civilian truck and a tractor ran into explosives in Kharkiv Oblast in two separate incidents, leaving three people injured.
The first case happened at around 11 a.m. local time when two people were driving a truck on a field road near the settlement of Mospanove and hit an unspecified object that detonated.
The second incident occurred in the Izium district, in a field between Barvinkove and Chervone: A tractor of a local agricultural company set off what appeared to be cluster munitions, the State Emergency Service said.
All victims have been hospitalized.
Earlier in March, Interior Minister Ihor Klymenko said nearly one-third of Ukraine's territory had been mined since the start of the full-scale invasion.
The State Emergency Service reported that after the end of the war, Ukraine would need at least 10 years to demine its territory.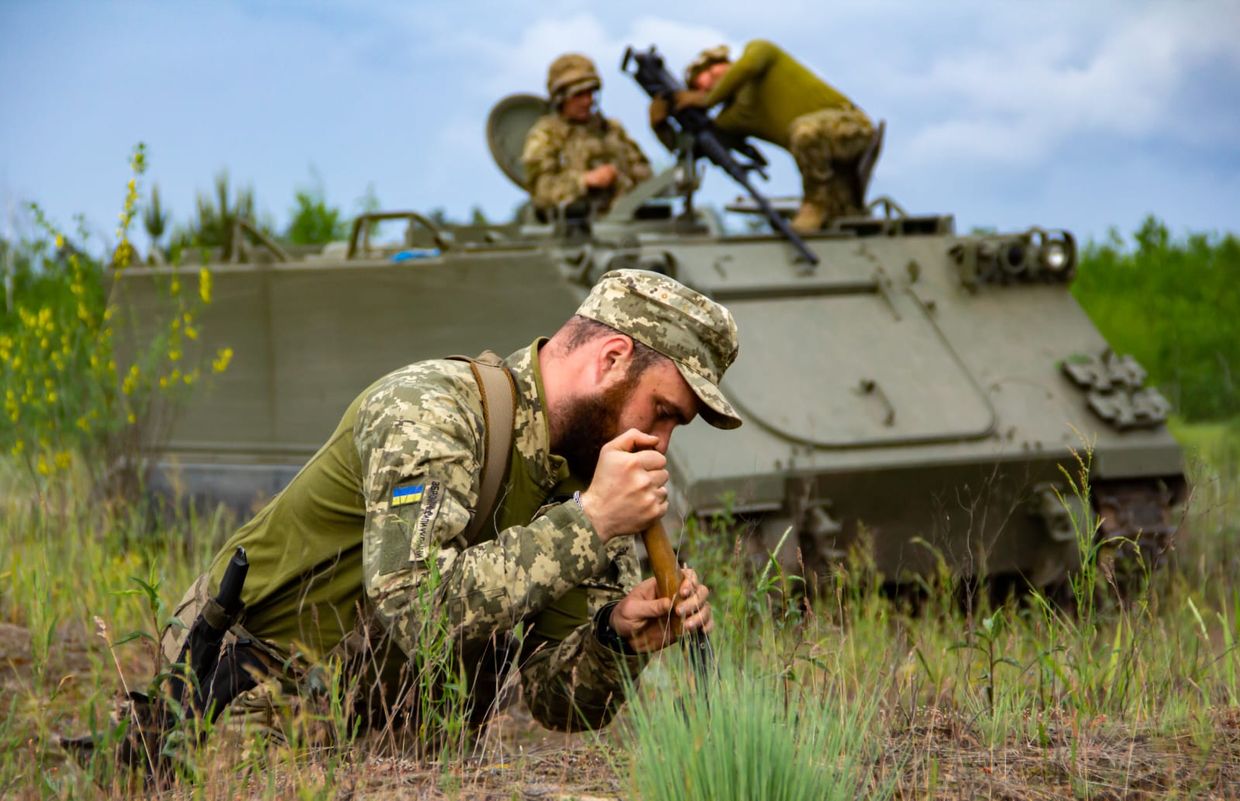 Zelensky introduces new defense minister
President Volodymyr Zelensky introduced the newly-appointed Defense Minister Rustem Umerov to the troops and ministry's leadership.
According to Zelensky, strengthening the central role of the ministry in the defense sector, ensuring the protection of soldiers, expanding international partnerships, curbing corruption, speeding up innovation, and reforming the military to keep up with NATO standards are the key priorities for the new defense chief.
"I am sure that Rustem Umerov is able to provide it," Zelensky said.
On Facebook, Umerov wrote that it is the "greatest honor" to become Ukraine's defense minister "at the most historic time" and that he is grateful to the president for "such trust."
During his speech, Zelensky also stressed that bureaucratic procedures that take up too much of the soldiers' time and energy must be either simplified or removed. These efforts should also include digitalization of the bureaucratic structure.
He added that the Ukrainian military must leverage its vast experience in defense against Russian aggression to improve the training of soldiers.
Zelensky also said that the defense minister's decisions must inspire trust and confidence.
He named procurement of military supplies and intra-departmental communication in the military as the key issues that should be addressed.
"Everyone trusts you," Zelensky said, addressing Umerov. "I think your skills are enough to ensure the desired result that we lack today, unfortunately," he added.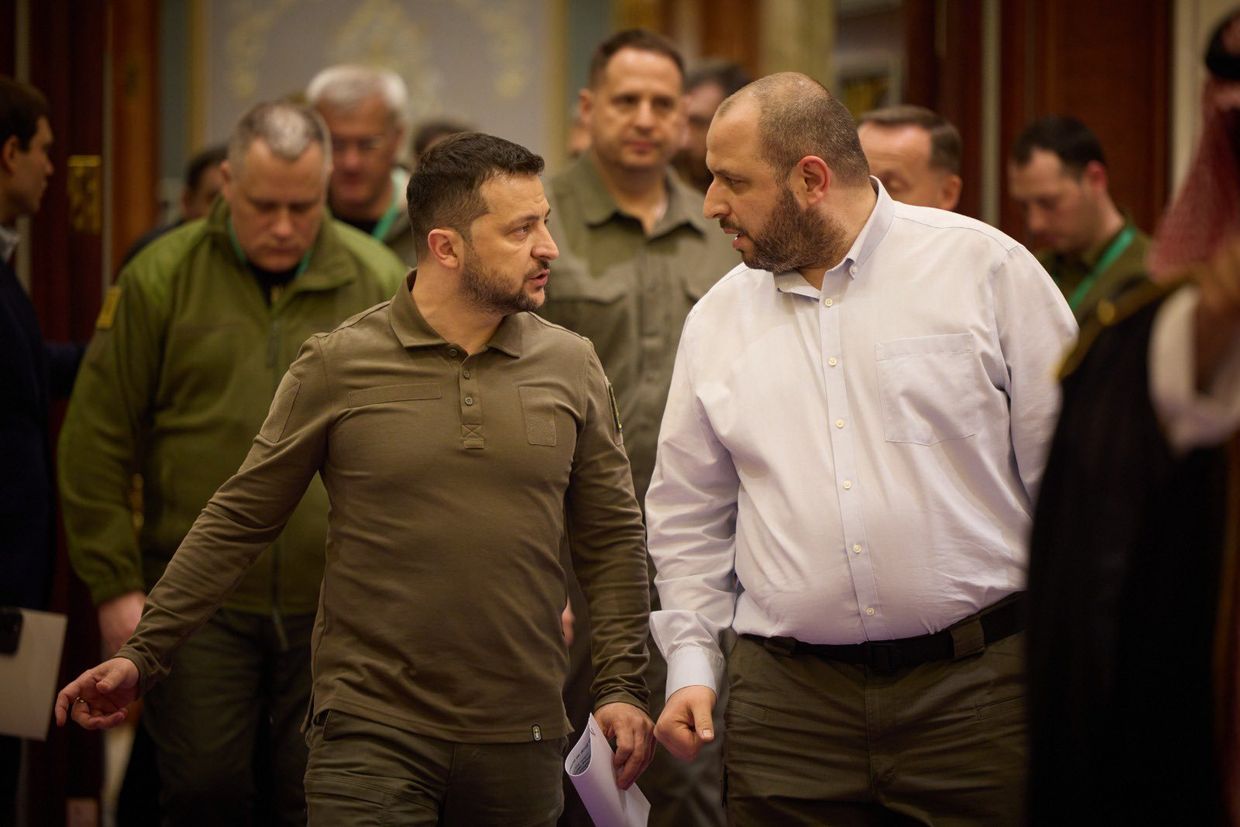 Umerov, the former head of the State Property Fund, replaced Oleksii Reznikov as defense minister after the latter was forced out earlier this week following two major procurement scandals.
Speaking in parliament on Sept. 6, Umerov talked about his intention to introduce an electronic military ID card in Ukraine, launch a unified register of conscripts, and make all processes of military medical commissions available online.
"The task is to digitize all processes and launch a single register of conscripts, which will eliminate any corruption risks. Everything that can be digitized must be digitized," Umerov said.
Women with medical education to be considered eligible for military enlistment
Starting from Oct. 1, Ukrainian women with a medical or pharmaceutical education must register at military enlistment offices, Fedir Venislavskyi, Ukrainian lawmaker and Zelensky's representative in parliament, said in a comment for RBC-Ukraine news website on Sept. 7.
It means that under martial law, these women might face travel restrictions, just like Ukrainian men aged between 18 and 60.
There are a number of exemptions under which one is permitted to leave Ukraine during martial law, including if a person is a student or has a certain medical condition.
Venislavskyi also said that women with military-related qualifications can register at the enlistment offices voluntarily starting from Oct. 1 as well.
However, he also added that "there are currently no plans to expand the list of disciplines that will require women to register."