This audio is created with AI assistance
Key developments on Aug. 2:
Russian forces launch drone strikes against Kyiv, Odesa oblasts
General Staff: Russia attempts counterattacks near Klishchiivka, Staromaiorske
Politico: Pentagon expects Ukraine's counteroffensive to continue through fall
UK Defense Ministry: Russia likely builds 'major new formations' for deployment in Ukraine
Prosecutor: 98,000 Russian war crimes identified in Ukraine.
Russian forces launched large-scale drone strikes against Kyiv and Odesa oblasts overnight, local officials reported on Aug. 2.
According to the Kyiv City Military Administration, all the drones launched against Kyiv – more than 10 – have been shot down, but the fallen debris caused damage on the ground.
Kyiv Mayor Vitali Klitschko announced that debris from a drone fell in the Solomianskyi district, damaging the ninth to 11th floors of an administrative building, and in the Sviatoshynskyi district. An explosion was also recorded in the Holosiivskyi district.
Debris fell also in the Bucha district of Kyiv Oblast, starting a fire in a residential house, the State Emergency Service said.
No casualties have been reported in Kyiv Oblast.
Southern Odesa Oblast was also targeted by Russian Shahed drones, Governor Oleh Kiper reported.
Some of them were shot down by Ukrainian defenses, but others managed to hit port and industrial infrastructure in the south, starting a fire and damaging a grain elevator. No casualties have been so far reported, Kiper said.
The Russian night strike against Odesa Oblast targeted Ukraine's Danube River port of Izmail, causing substantial damage to grain warehouses and other infrastructure, the Prosecutor General's Office and the Defense Ministry reported on Aug. 2.
The Prosecutor General's Office reported that apart from the grain elevator, the drone strike damaged or destroyed grain warehouses, administrative buildings, a container in one of the loading terminals, and other buildings.
The released footage shows emergency services liquidating fires, as well as extensive damage done to the buildings. According to Reuters, an industry source confirmed that the level of damage in Izmail is "serious."
Commenting on the strikes, the head of the Presidential Office Andrii Yermak called for tougher international sanctions against Russia so that it cannot produce arms with which it attacks Ukraine.
"They (Russia) want to increase the quantity (of these arms) to kill people, destroy infrastructure, and start famine in the countries of the Global South," Yermak wrote on his Telegram channel.
He also appealed to Ukraine's partners to provide more air defense systems against Russian strikes.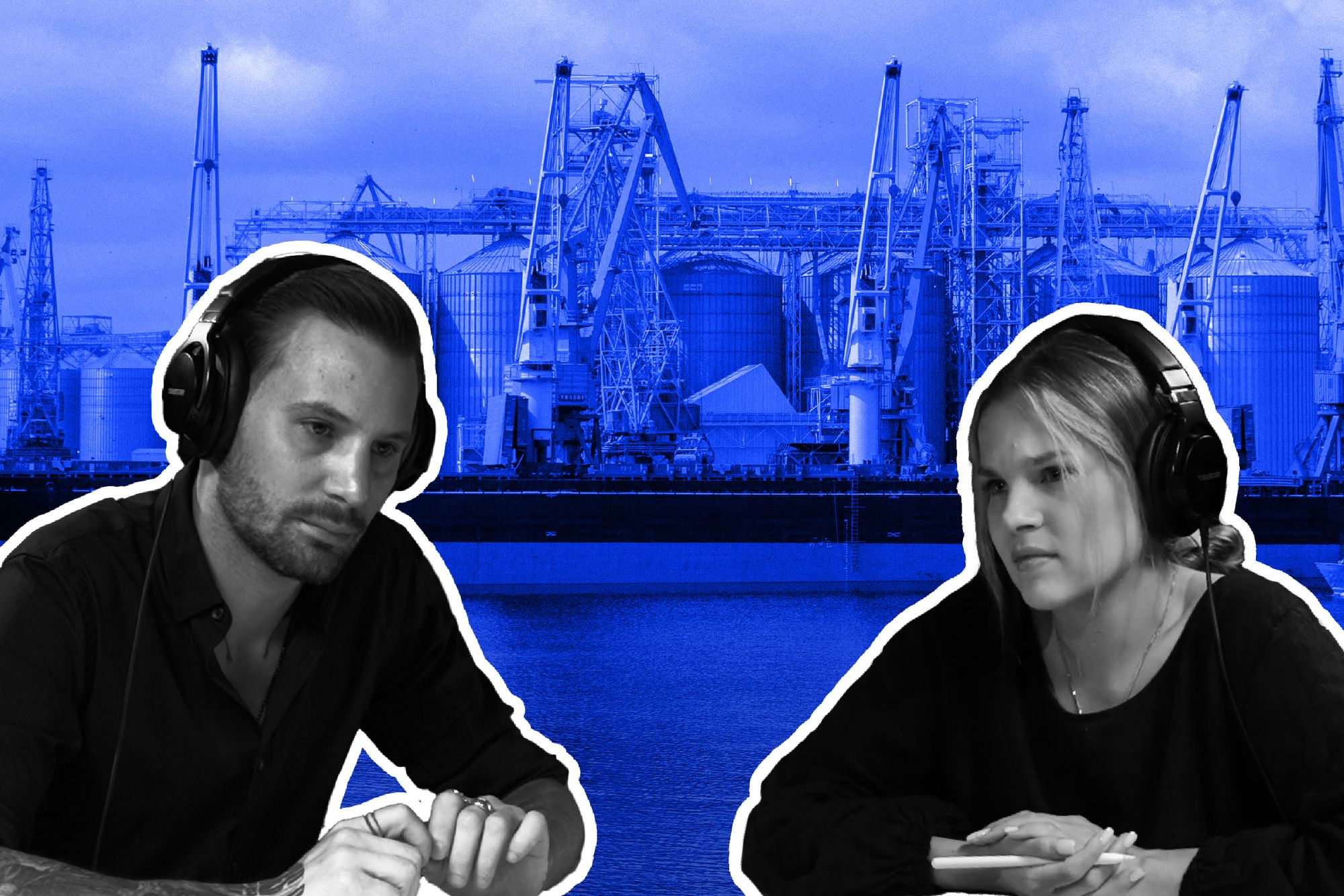 General Staff: Russia attempts counter-attacks near Klishchiivka, Staromaiorske
Russian forces failed to regain lost positions near Klishchiivka and the recently liberated Staromairoske in Donetsk Oblast, the General Staff of Ukraine's Armed Forces reported on Aug. 2.
"In the Bakhmut direction, the enemy made unsuccessful attempts to regain lost positions north and west of Klishchiivka in Donetsk Oblast," the General Staff said.
The village of Klishchiivka is located south of the Russian-held Bakhmut.
Russian forces also attempted counterattacking east of Staromaiorske, a village in southwestern Donetsk Oblast, liberated by Ukrainian forces on July 27. Russia also targeted the vicinity of the settlement with airstrikes, the report added.
Ukrainian troops are holding positions near Avdiivka and Marinka, repelling Russian advances in the area, the General Staff said.
Spokesperson of the General Staff Pavlo Kovalchuk reported later on Aug. 2 that Russian forces have been forced to retreat from positions south of Avdiivka.
According to the report, Ukraine carries out offensive operations in the Melitopol and Berdiansk directions along the southern front line.
In the Zaporizhzhia direction, Russia is focusing on preventing Ukrainian advances, the General Staff informed.
Earlier on Aug. 1, Deputy Defense Minister Hanna Maliar said that Russia is concentrating its forces along the eastern front line, namely in the Kupiansk, Lyman, and Svatove directions, trying to pull Ukrainian forces away from Bakhmut and stop their advance in the area.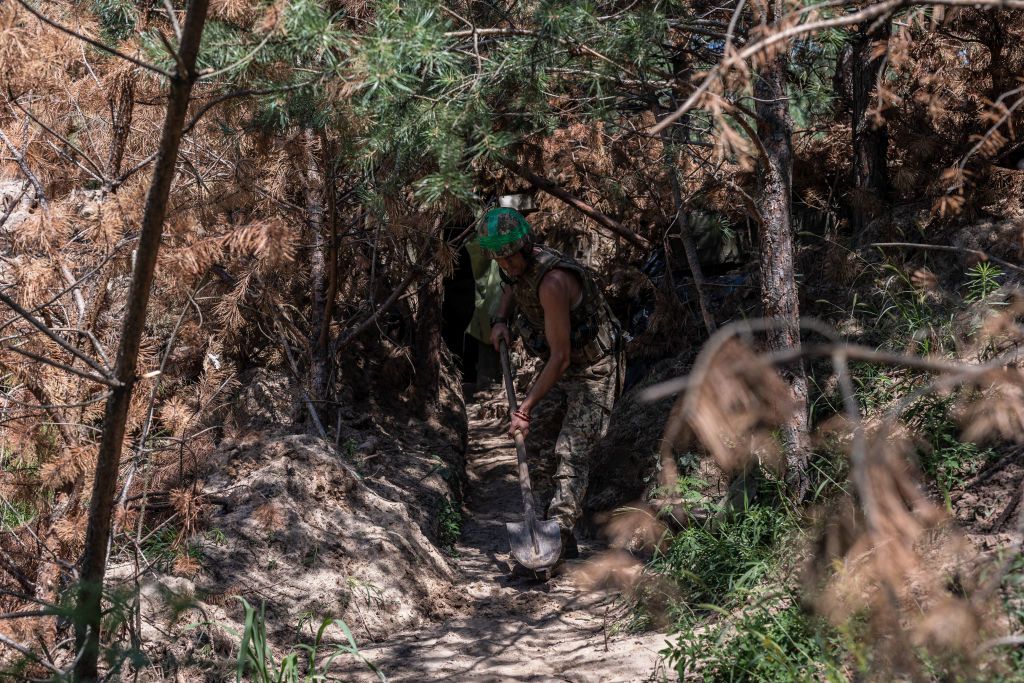 Politico: Ukraine's counteroffensive to continue through fall, says Pentagon
The Pentagon expects Ukraine's offensive to last at least through the fall and possibly into the winter, Politico reported on Aug. 1, citing the Pentagon officials.
The outlet wrote that Ukraine's 150,000 troops, including several Western-trained brigades, have been committed in the three directions of the counteroffensive.
According to the U.S. officials cited by Politico, Kyiv's forces are making "incremental gains" in all three directions but face "stiff Russian resistance," specifically "second and third layers of defenses."
Ukraine's military focuses its efforts around the Russian-held city of Bakhmut and the south, particularly in the Melitopol and Berdiansk directions.
Politico reported that the U.S. is preparing another military aid package for Ukraine, possibly to be presented early next week. The outlet did not elaborate on its content.
Under the most recent tranche announced on July 25, Ukraine will receive $400 million in military aid from the U.S., including munitions for Patriot air defense systems, NASAMS, and HIMARS, as well as Stingers, Javelins, and other weapons.
Politico reminded that Ukraine is awaiting the arrival of M1 Abrams tanks, expected as soon as early September.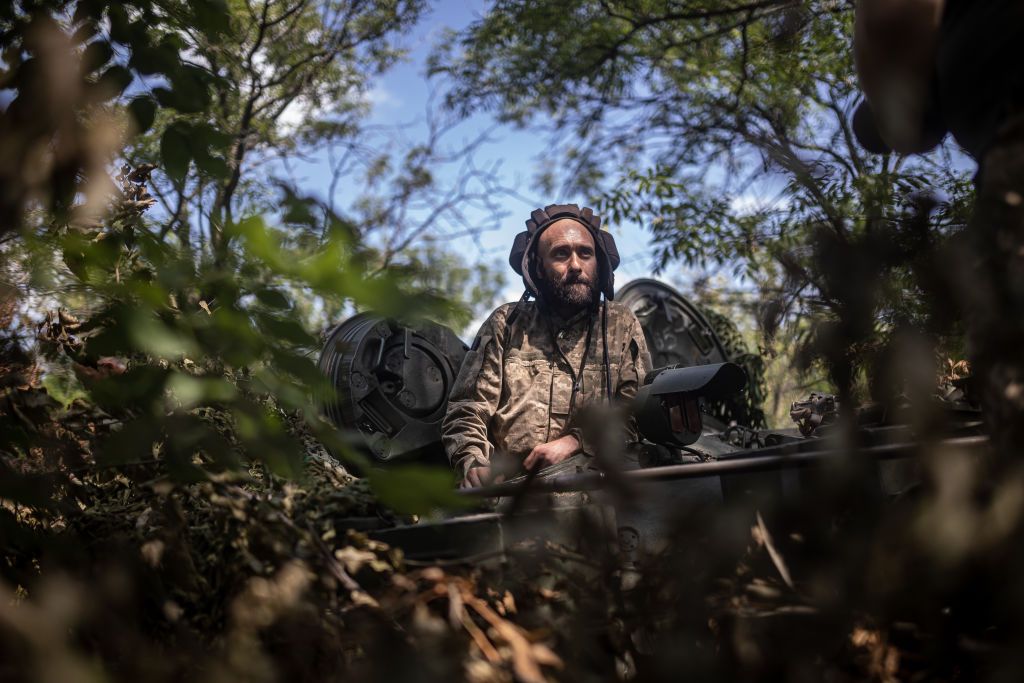 UK Defense Ministry: Russia likely builds 'major new formations' for deployment in Ukraine
Russia has likely started forming major new formations over the last two months to "add depth to its ground forces" in Ukraine, the U.K. Defense Ministry said in its latest intelligence report on Aug. 2.
However, Moscow is unlikely to find enough troops for even one new army without a fresh wave of mandatory mobilization, London believes.
The strategy to build new and self-sufficient formations, such as the 25th Combined Arms Army, is a major shift in Moscow's approach toward using its reserves, the U.K. Defense Ministry said.
Previously, the Russian military backfilled already established formations or used mobilized reservists as territorial defense infantry regiments.
The exception was the 3rd Army Corps created in the summer of 2022, "which has generally performed poorly," the ministry added.
While the new formations will be most likely deployed as reserves in Ukraine, in the long term, the Kremlin seeks to strengthen its forces facing NATO, the analysis said.
The Russian State Duma, Russia's lower house of parliament, voted on July 25 to raise the maximum age of conscription from 27 to 30.
The U.K. Defense Ministry commented earlier that this highlights Russia's failure to insulate its population from the effects of the war.
Russian dictator Vladimir Putin also signed a bill to gradually increase the upper age limit for reservists, with senior officers liable for mobilization up to the age of 70.
According to Ukraine's military intelligence, Russia has also forcibly mobilized from 55,000 to 60,000 men in the occupied territories of Ukraine since the start of 2022.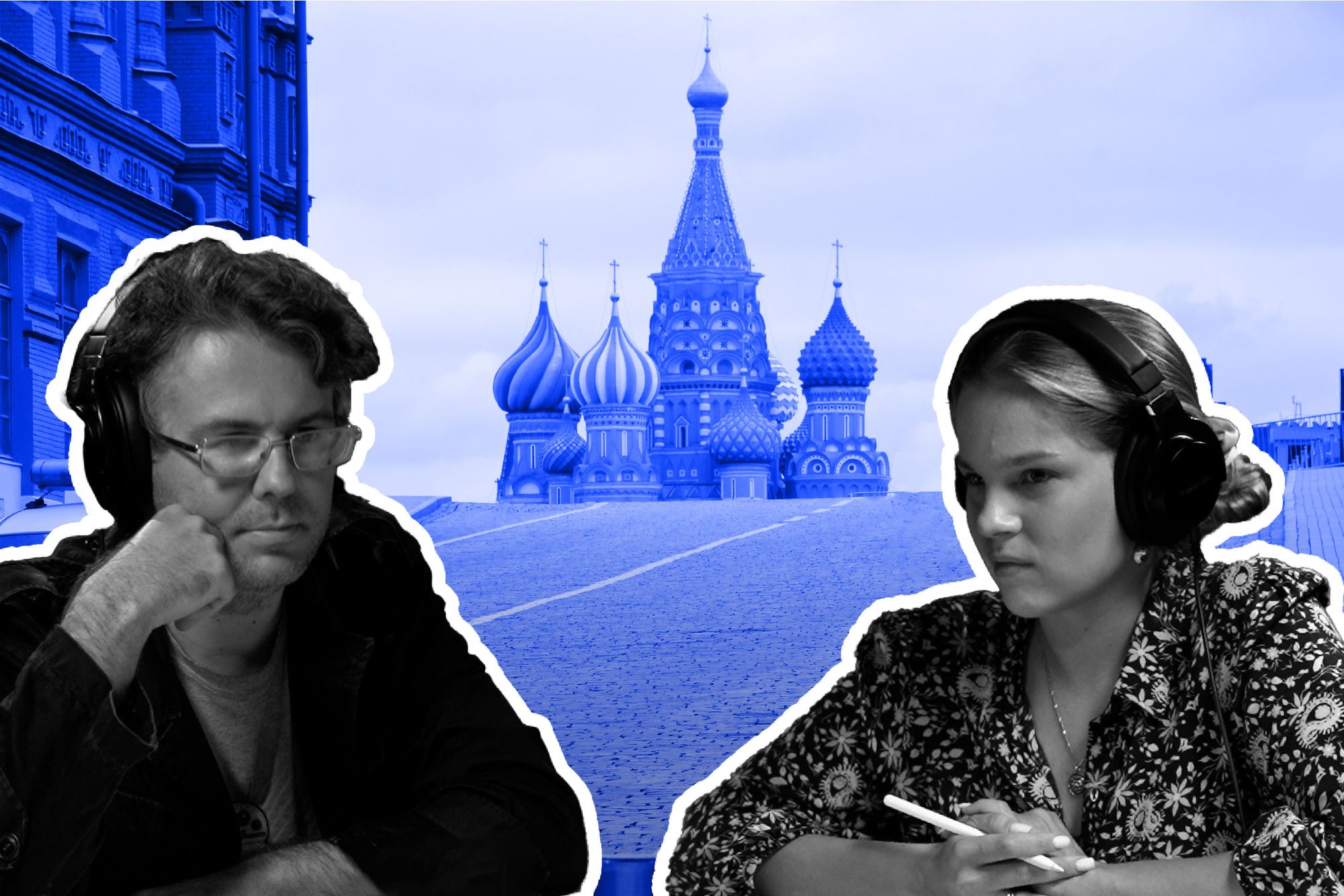 Prosecutor: 98,000 Russian war crimes identified in Ukraine
Yurii Bielousov, the head of the War Crimes Department of Ukraine's Prosecutor General's Office, said that his team had recorded 98,000 war crimes committed by Russian forces in Ukraine.
In an interview with Interfax Ukraine published on Aug. 2, he said that 99% of war crimes are subject to a Ukrainian investigation, and those guilty will be punished by the Ukrainian authorities.
The remaining 1% will be prosecuted by international partners, who have an "auxiliary function."
At the beginning of the war, he said that "there were expectations that someone would intervene" and all Russian war criminals would end up in The Hague.
However, the process of investigations is long, "and the volumes are such that no one but us will do it," he stated.
Together with the National Police and Security Service of Ukraine (SBU), the Prosecutor General's Office has identified hundreds of thousands of Russian soldiers in Ukraine, he said.
Bielousov believes that there are "tens of thousands" of potential suspects.
Since military personnel crossing a border during an armed conflict is "not a crime by international standards," not all Russian soldiers in Ukraine are suspects.
If the authorities do prosecute Russian soldiers for crossing into Ukraine, Bielousov believes it will mean that Ukraine will not be properly fulfilling its international obligations.
He said that there are currently 386 Russians who have been charged with war crimes, out of which 54 have been convicted, according to Bielousov. Of those, most have been tried in absentia, and only 15 have been brought to Ukrainian courts and tried under a normal procedure.
These are mainly "low-ranking soldiers, privates, or lower ranking officers," who are captured as prisoners of war, he said. Those who have committed serious crimes are not subject to prisoner exchanges with Russia.
Bielousov said he tells international partners not to conduct investigations in Ukraine, but teach the Ukrainian authorities best practices and give them the equipment needed.
"Give us a 'fishing rod,'" he added, referencing the saying 'teach a man to fish and you feed him for a lifetime.' "We can do everything ourselves."
The United Nations Commission of Inquiry on Ukraine published a report on March 16 that found Russia's relocation of Ukrainian children likely constitutes a war crime.
On March 17, the International Criminal Court issued arrest warrants for Russian dictator Vladimir Putin and Kremlin official Maria Lvova-Belova for the forced deportations of children from Ukraine.