This audio is created with AI assistance
Key developments on Aug. 21:
Ukraine advances southeast of Robotyne and south of Mala Tokmachka in Zaporizhzhia Oblast
Three square kilometers near Bakhmut liberated over the past week
Greece to take part in F-16 training for Ukrainian pilots
Ukraine's Air Force says F16 jets can change course of the war
Sweden says it does not plan to provide Ukraine with its Gripen fighter jets
Ukraine hopes to export grain via new Black Sea corridor
Russia claims 2 drones downed over Moscow Oblast
While in Athens, President Volodymyr Zelensky announced that Greece will participate in training Ukrainian pilots to operate the U.S.-made F-16 fighter jets.
"Today, we have an important result for the aviation coalition — Greece will take part in the training of our pilots on F-16s," Zelensky wrote on Aug. 21.
"I thank Greece Prime Minister Kyriakos Mitsotakis and his team for their willingness to do more to help defend Ukraine's freedom," he wrote.
The statement comes a day after Zelensky announced that Ukraine would receive 42 F-16 fighter jets from the Netherlands and 19 from Denmark.
According to Air Force spokesman Yurii Ihnat, F-16 jets can provide Ukrainian troops with much-needed air superiority, thus changing the course of events in Russia's war against Ukraine.
"Air superiority is the key to success on the ground. We should all understand that," Ihnat said on Ukrainian TV on Aug. 21.
According to him, "eight-nine Russian fighter jets are (flying) over the occupied territories at the moment, dropping guided air bombs, launching air missiles."
"They won't be able to do it with (Ukraine having) the F-16," he added.
Support independent journalism in Ukraine. Join us in this fight.
Support us
However, Ihnat says Ukraine needs 128 fighter jets to replace the old aircraft fleet in full.
"It is clear that war can make its adjustments, but more than 100 aircraft are really needed to disperse them to different airfields so that they can respond to different challenges and strike various targets… (Russian) planes, ground targets, and rear camps in particular," Ihnat said.
Kyiv has been lobbying for the delivery of F-16s to Ukraine since early 2022 to counter Russia's air superiority.
Ukraine was also hopeful of getting the Swedish-made Gripen fighter jets. Zelensky said Ukrainian pilots had begun test flights on the Gripens and that he and Sweden's Prime Minister Ulf Kristersson had discussed their potential transfer to Ukraine.
However, according to Kristersson's recent announcement, there are no plans to provide Ukraine with the Gripen jets.
"We will do everything to support them with air, but right now, there are no new commitments to provide Swedish aircraft to Ukraine," Kristersson told Swedish TV4 Channel.
"Sweden is a geographically large country, we have to defend ourselves, and we are not yet in NATO," he said.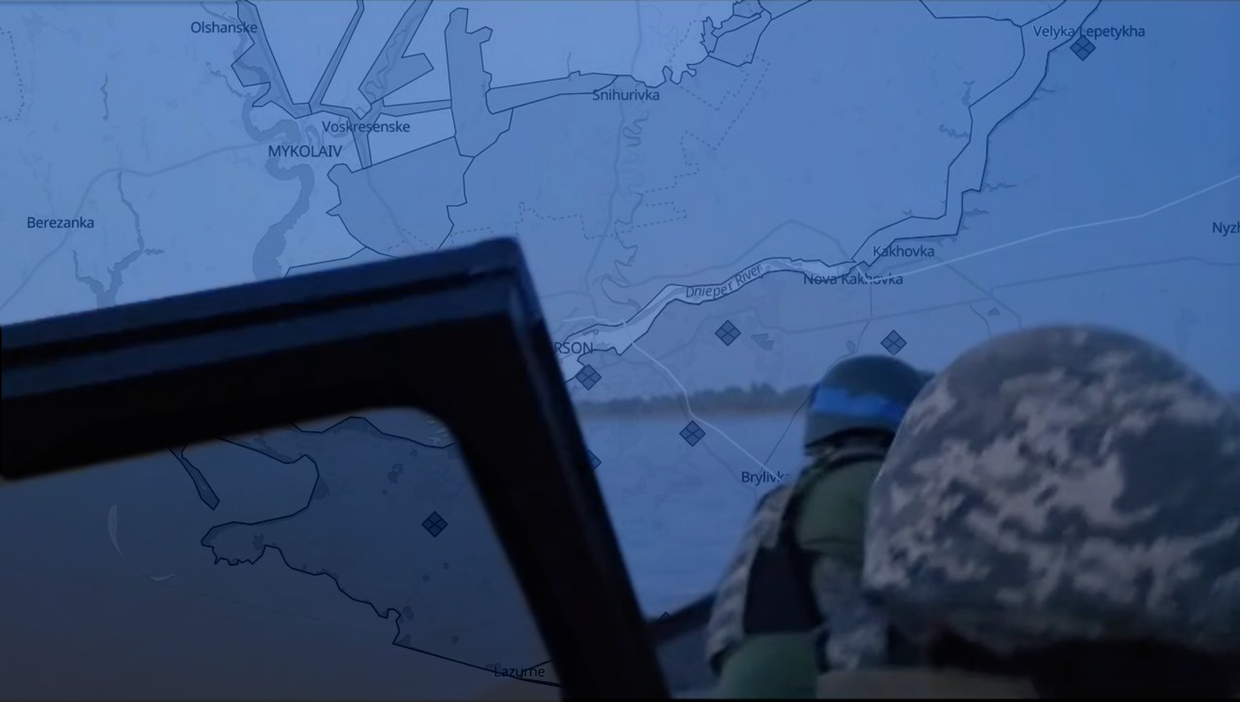 Steady advance
Ukrainian forces have made further gains southeast of Robotyne and south of Mala Tokmachka, two villages in Zaporizhzhia Oblast, Deputy Defense Minister Hanna Maliar reported on Aug. 21.
According to Maliar, Russian troops have unsuccessfully tried to regain lost positions east of Robotyne, a tactically important strongpoint for them.
Securing Robotyne would allow Ukrainian forces to continue advancing south toward the occupied Tokmak and Melitopol in Zaporizhzhia Oblast.
Apart from the gains in the south, the Ukrainian military is also advancing in Donetsk Oblast, on Bakhmut's southern flank.
Over the past week, Ukraine forces had liberated three square kilometers of land near Bakhmut, Maliar said.
A total of 43 kilometers around the eastern city have been regained by Ukrainian forces since the beginning of the summer counteroffensive, according to Maliar.
She later reported that Russian forces are trying to regain lost positions in Zaliznianske, Vasylivka, and Bohdanivka north of the city, and the fighting is ongoing in central Klishchiivka, north and west of Andriivka and north of Kurdiumivka.
According to her, Russia is trying to push Ukrainian forces from the city's northern flanks as they have seized upper ground in the area.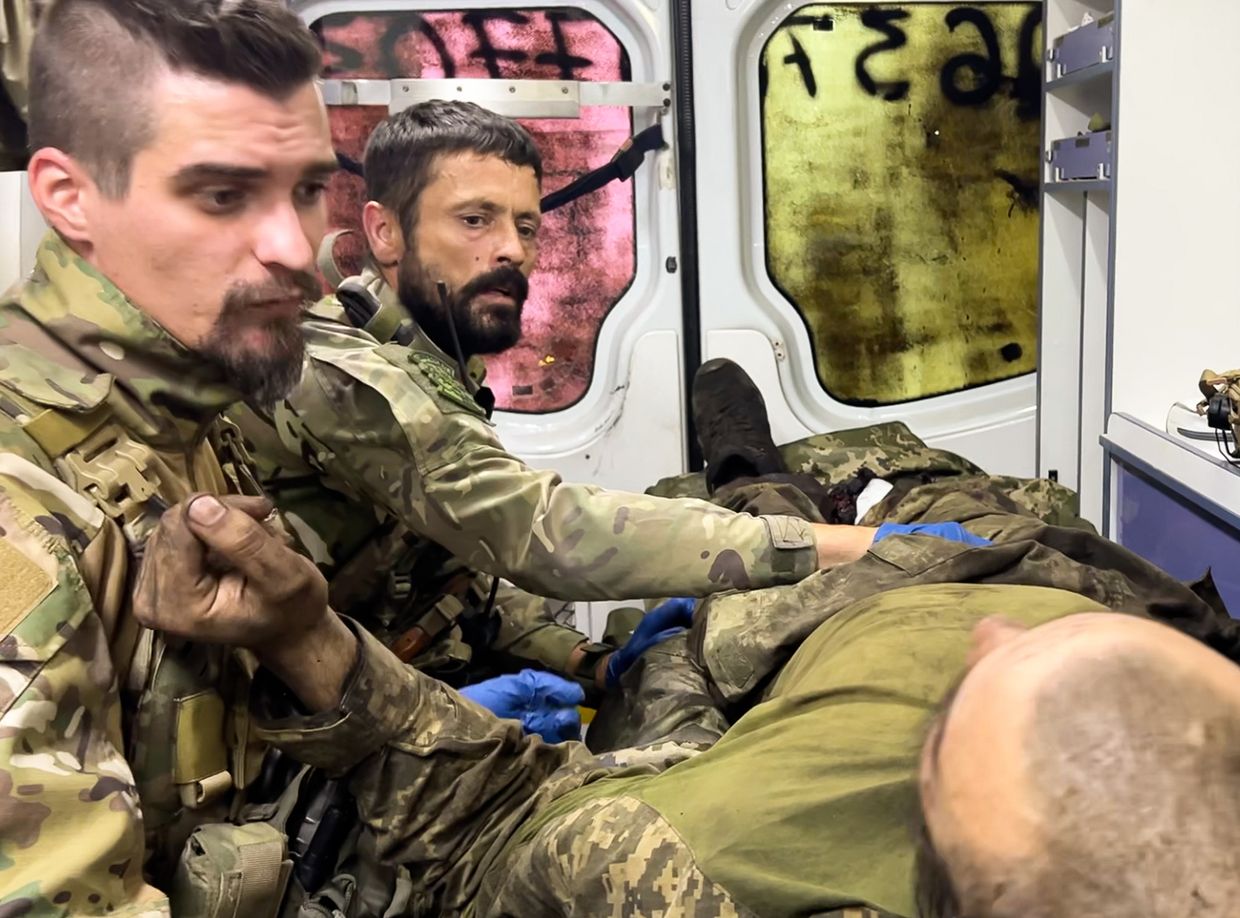 Ukraine hopes to export grain via new Black Sea corridor
Ukraine hopes to use a new Black Sea corridor to export grain following the recent successful evacuation of a vessel, the Agrarian Council Deputy Head Denys Marchuk said on Ukrainian TV on Aug. 21.
"Only one commercial vessel has passed through so far, (and this) has shown readiness to move by alternative routes," Marchuk said.
The new temporary routes for civilian vessels moving to or from Black Sea ports were announced earlier in August after Russia unilaterally pulled out of the Black Sea Grain Initiative and effectively declared a blockade in the sea.
The corridor was initially planned to enable the exit of civilian ships stuck in the Ukrainian ports of Chornomorsk, Odesa, and Pivdenny since the beginning of Russia's full-scale invasion.
Joseph Schulte, the container ship sailing under the Hong Kong flag, left Odesa's port on Aug. 16, where it had been docked since Feb. 23, 2022. It became the first to travel through the temporary corridor.
"Further, there should be a movement of potentially seven-eight more ships... then perhaps in the future these alternative routes will become a corridor for the movement of ships that are traveling with cargo of grain and oilseeds," Marchuk said.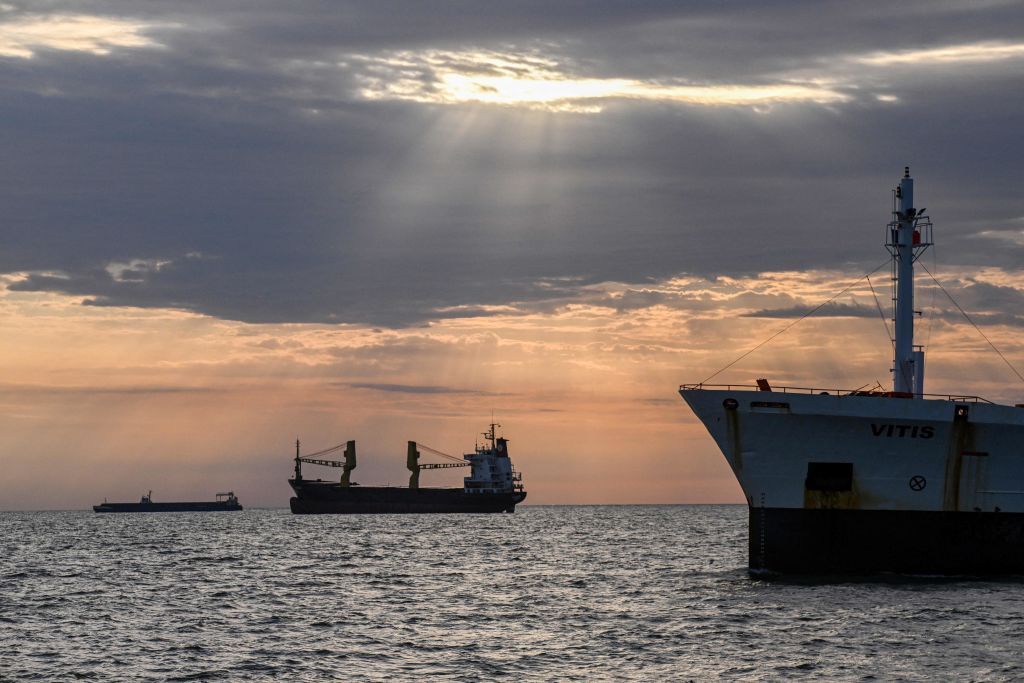 Russia claims 2 drones downed over Moscow Oblast
The Russian Defense Ministry claimed that two Ukrainian drones were intercepted over Moscow Oblast on the morning of Aug. 21.
According to the ministry, one of the drones was neutralized by electronic warfare and fell near Pokrovskoye, around 80 kilometers north of Moscow. Another one was reportedly shot down over the northwestern Istra district, closer to the city.
Ukraine hasn't commented on the allegation.
Moscow Oblast Governor Andrey Vorobyov claimed drone debris fell on a country house near the town of Istra, injuring two people.
Following the reports, the Russian Federal Air Transport Agency reportedly introduced flight restrictions at all four Moscow airports, redirecting 47 flights to alternate airfields.
There has been an increase in drone attacks against Moscow over recent weeks: Two drone strikes on the same target, the high-rise Moscow City district where several Russian ministries are housed, caused damage on July 30 and Aug. 1.
In late July, Zelensky said it was natural and fair that the war was returning to Russian territory.
"Ukraine is becoming stronger. The war is gradually returning to Russian territory – to its symbolic centers and military bases, and this is an inevitable, natural, and absolutely fair process," he said.