This audio is created with AI assistance
Tensions mount between Belarus, Poland, and Lithuania amid the growing presence of Wagner mercenaries and the Belarusian military's exercises near their shared borders.
Warsaw and Vilnius accuse Minsk of engineering a renewed migrant influx by forcefully funneling asylum seekers to the border.
Subscribe to the Newsletter
Belarus Weekly
Exiled political opponents of Lukashenko discuss alternative "New Belarus" passports to protect Belarusians from the regime's new citizenship legislation.
The European Commission adopts new restrictions against Minsk to prevent Russia from circumventing sanctions via Belarus.
Italy suspends their "golden visas" for Russian and Belarusian nationals, which offers them residency permits in exchange for large investments.
Poland, Lithuania increasingly concerned amid Belarusian border threat
Warsaw and Vilnius have expressed growing concerns over the threat presented by Belarusian military drills and the Wagner Group's presence in Belarus.
Polish Prime Minister Mateusz Morawiecki met with Lithuanian President Gitanas Nausėda on Aug. 3 in the Polish town of Suwalki, which lies on the Suwalki Corridor – an 80-kilometer stretch that separates Russia's Kaliningrad Oblast exclave from Belarus.
Speaking two days after the Belarusian helicopters briefly violated Polish airspace, Morawiecki said NATO allies should be increasingly vigilant as the potential for provocations by Belarus remains very high.
Poland and Lithuania have both expressed concerns about provocations by Russia, Belarus, and the Wagner Group, especially near the Suwalki Corridor.
"Russia and Belarus are increasing the pressure on the borders, increasing the number of provocations, and we must be aware that the number of these provocations will grow," Morawiecki said.
"The Wagner Group is extremely dangerous and they are being moved to the eastern flank to destabilize it," Morawiecki said.
"We are considering any steps that will be necessary to protect our territory, protect our citizens, including the full isolation of Belarus, including full closure of the border," Polish Deputy Foreign Minister Pawel Jablonski said on Aug. 5.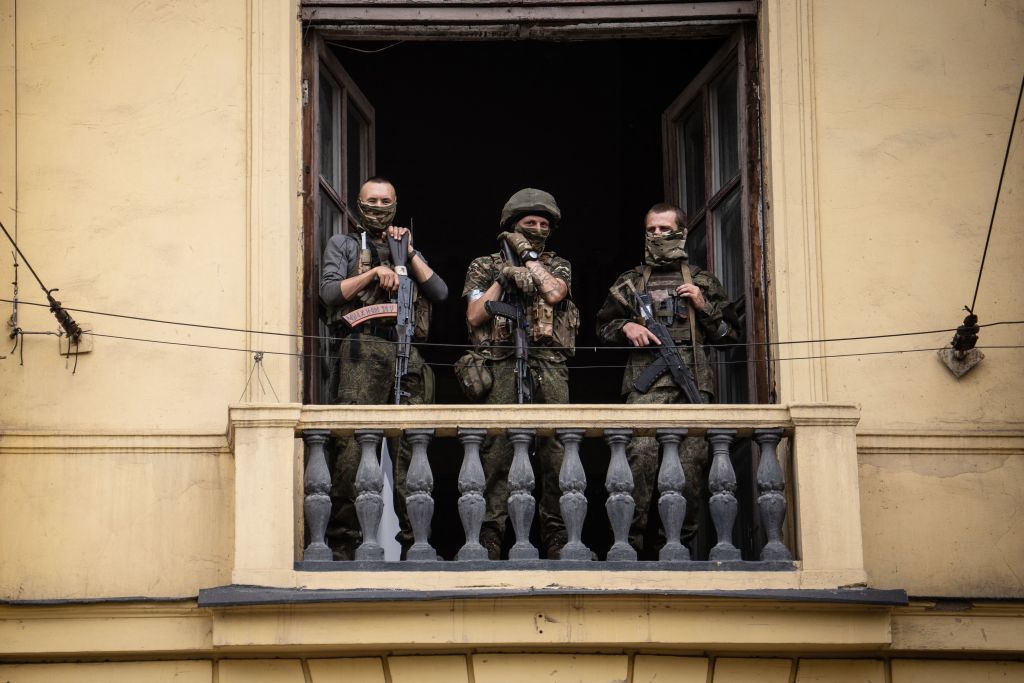 Lithuania also said it plans to close two border checkpoints with Belarus due to the presence of Wagner Group mercenaries on Belarusian territory.
Thousands of Wagner fighters were redeployed to Belarus at Minsk's invitation following the mercenary group's short-lived rebellion in Russia in late June.
Minsk has claimed that the mercenaries are training the Belarusian military, with exercises taking place in the westernmost Brest Oblast close to the Polish border.
As tensions between Minsk, Warsaw, and Vilnius rise, Belarus announced on Aug. 7 that it started military exercises at the borders with Poland and Lithuania, near the Suwalki Gap.
The Belarusian Defense Ministry said the drills are based on experiences from Russia's war against Ukraine, noting that it includes the "use of drones as well as the close interaction of tank and motorized rifle units with units of other branches of the armed forces."
NATO spokesperson Oana Longescu said on Aug. 8 that NATO has not observed an immediate military threat from Wagner's presence in Belarus, noting that the alliance is closely monitoring their activity.
Warsaw accuses Minsk of orchestrating new migrant influx
Warsaw accused Minsk of orchestrating a new illegal influx of migrants into the European Union via the Polish border.
"We're talking about an operation organized by the Russian and Belarusian secret services that is getting more and more intense," Polish Deputy Interior Minister Maciej Wasik said, adding that more troops are needed at the border.
Lukashenko's regime orchestrated a migrant crisis in 2021, allowing thousands of asylum seekers into the country with the promise of entry into the European Union.
Human rights organizations have detailed the beating, extortion, and sexual abuse faced by migrants in Belarusian detention centers at the border.
According to the Polish Border Guard, 19,000 migrants attempted to cross the Belarusian border with Poland in 2023 – this exceeds the 16,000 total attempts made in 2022.
Wasik noted that, while the situation is "not as chaotic today as it was two years ago," Poland will send an additional 2,000 troops to reinforce the border.
Meanwhile, Latvia has also boosted its defenses after it accused Minsk of deliberately bringing migrants to the border to enter Latvia illegally.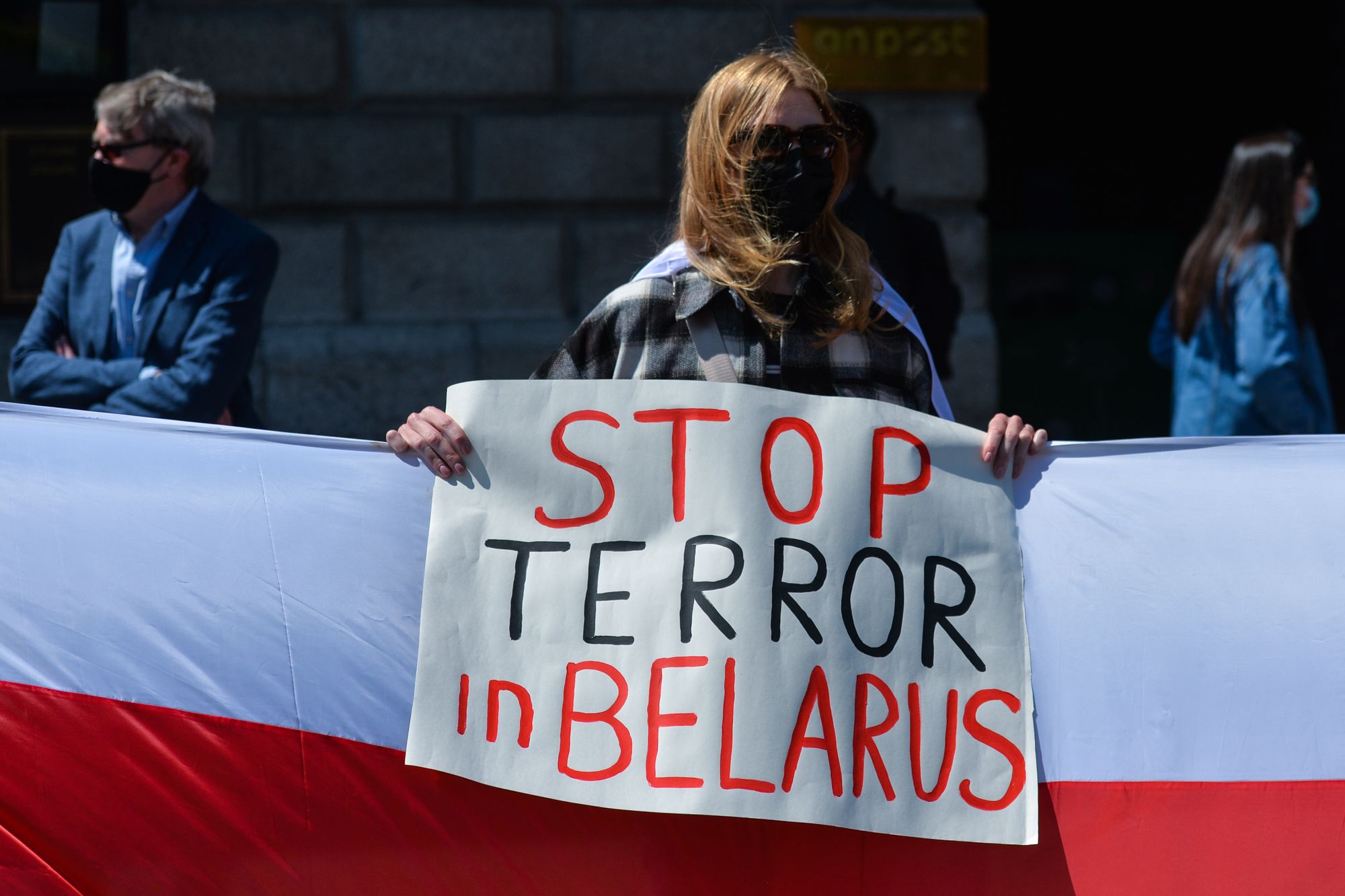 Exiled Belarusian opposition present 'New Belarus' passports
Exiled political opponents of Lukashenko met in Poland on the eve of the anniversary of the protests that followed the fraudulent 2020 Belarusian presidential election on Aug. 9 to discuss the Belarusian democratic opposition's recent achievements, including the proposed creation of "New Belarus" passports.
Legislation introduced by Lukashenko's regime in July allows Minsk to revoke the citizenships of Belarusians living abroad accused of so-called "extremist activity" and "harming national interests," two charges frequently used to target those who oppose the dictatorship.
Belarusian opposition leader Sviatlana Tsikhanouskaya, who heads the United Transitional Cabinet, urged exiled opposition forces to unite and support the "New Belarus" movement, including alternative passports.
"We are now conducting negotiations on the recognition of this document," Transitional Cabinet's Foreign Affairs Representative Valery Kavaleuski said. "There are certain positive signals."
According to Kavaleuski, a sample of the passport is being prepared, after which negotiations with the EU to recognize it will begin.
"It will be a difficult process. This project is being done for the first time," he said.
The EU's chief diplomat, Josep Borrell, said "the EU will stand with Belarusians as long as it takes on their path to an independent, democratic, and prosperous country as part of a peaceful Europe."
EU adopts new restrictions on Belarus to prevent sanctions circumvention
The European Commission adopted new restrictions against Minsk to prevent Russia from circumventing sanctions via Belarus.
The European Commission announced on Aug. 3 that it has restricted the shipment of "sensitive goods and technologies which contribute to Belarus' military and technological enhancement," as well as the export of firearms and ammunition, and goods related to the aviation and space industry.
According to the press release, the new measures "create a close alignment of EU sanctions targeting Russia and Belarus and will help to ensure that Russian sanctions cannot be circumvented through Belarus."
The European Commission also sanctioned 38 Belarusians for their complicity in Russia's full-scale war against Ukraine, as well as three Belarusian enterprises linked to the war effort.
The Belarusian Foreign Ministry said it was "disappointed" in the EU's decision to adopt new sanctions, calling it a "continuation of the EU's unfriendly policy toward our country."
While Minsk has yet to send troops to Ukraine to directly assist Russia, Belarus is a co-belligerent in Russia's full-scale war, and has allowed Russia to attack Ukraine from its territory.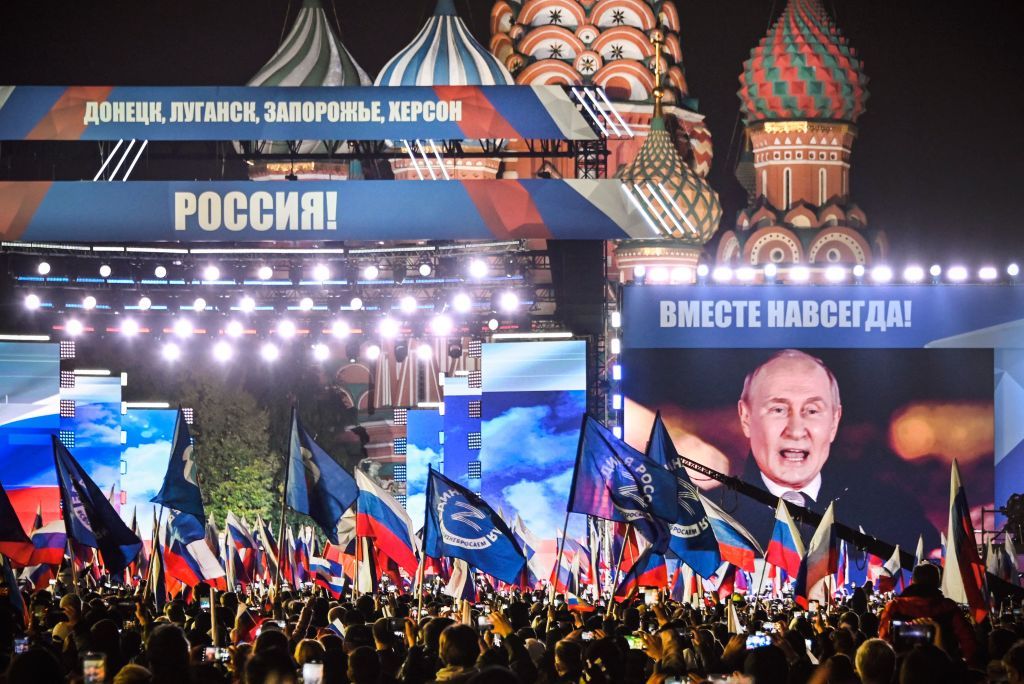 Italy suspends 'golden visas' for Russians, Belarusians
Italy announced on Aug. 8 that it has suspended the Investor Visa program for Russian and Belarusian nationals.
The program offered Russians and Belarusians Italian residency permits in exchange for investments of over 500,000 euros ($547,000).
The decision was announced over a year after the European Commission requested EU countries to suspend their "golden visas" programs and investment-based residence schemes in response to Russia's full-scale invasion of Ukraine.
"Some Russian or Belarusian nationals who are subject to sanctions or are significantly supporting the war in Ukraine might have acquired EU citizenship or privileged access to the EU, including to travel freely in the Schengen area, under these schemes," the European Commission said in March 2022.
According to Italian magazine Altreconomia, Italian authorities issued at least 32 Russian citizens with two-year "golden visas." It did not specify how many were issued to Belarusians.
---
---
Stolen elections
The Spotlight segment provides readers with the historical context of contemporary events in Belarus.
Aug. 9 marks the third year anniversary of the mass protests that followed the fraudulent Belarusian presidential election in 2020.
Belarus' Central Election Commission declared Belarusian dictator Alexander Lukashenko president for the sixth consecutive term, crediting him just over 80% of the vote.
The election, dismissed as fraudulent by the international community, tightened Lukashenko's grip on the country and sparked mass discontent among Belarusians.
The world likely remembers the striking photos of crowds waving white-red-white flags, now a symbol of opposition against Lukashenko's dictatorial regime. But for Belarusians, the day evokes hope and solidarity, which slowly descended into a subsequent three years of terror.
As Belarusians gathered en masse at polling stations to demand that the votes be transparently recounted, everyone expected that the regime would make arrests – but nobody anticipated the deaths that followed.
Human Rights Watch reported five killed and seven critically injured from Aug. 9 to 17.
Aliaksandar Taraikouski, 34, was fatally shot in the chest by riot police during the protests on Aug. 10, 2020, in Minsk as he stood with his arms in the air to show that he was unarmed. While Lukashenko admitted Taraikouski was killed, no investigation was launched into his death.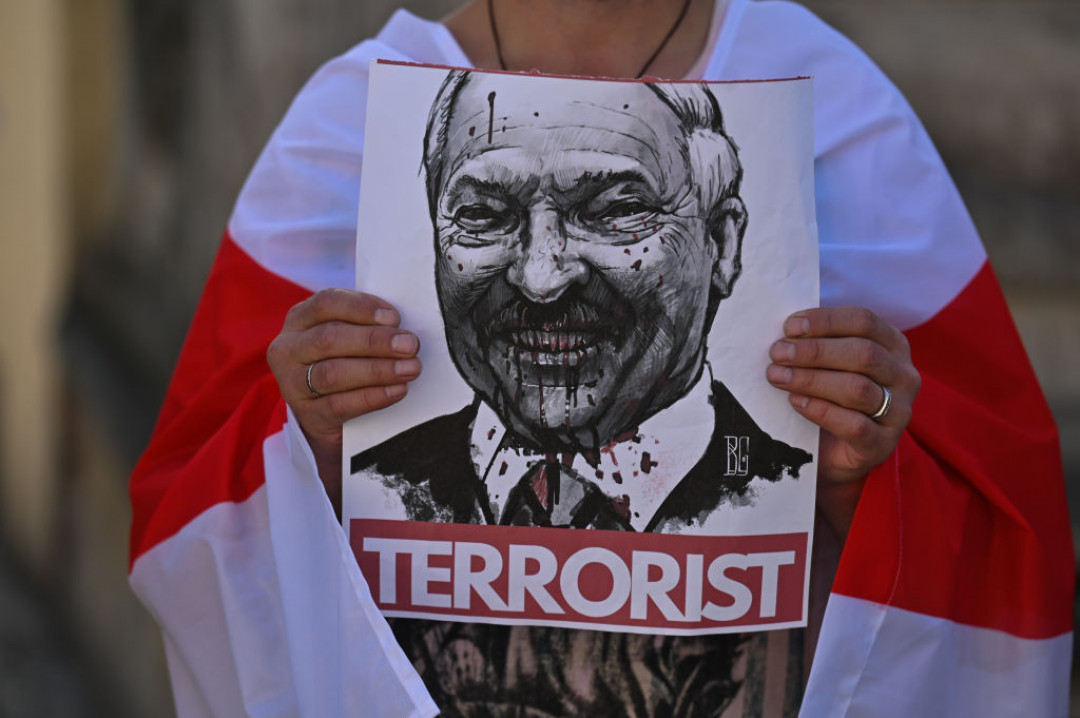 Aliaksandar Vikhor, 25, was detained by Belarusian authorities on Aug. 9, 2020, while on his way to meet his girlfriend in Belarus' Homiel region. He reportedly did not participate in the post-election protests. He died while in custody after being deprived of medical assistance in the back of the police car.
Henadz Shutau, 43, was shot in an altercation with riot police in Brest on Aug. 11, 2020. He died after eight days in the hospital.
Mikita Kryutsou, 28, went missing on his way to work on Aug. 12, 2020, and was found hanging by his neck from a tree in a Minsk park. While Belarusian authorities claim he committed suicide, Kryutsou's family and friends say he was killed by Belarusian law enforcement. The last photos from when Kryutsou was alive show him standing with the white-red-white flag in front of riot police.
Kanstatsin Shyshmakou, 29, a member of a local election committee in Belarus' Hrodno region, refused to sign off on the alleged voting results. He reportedly called his wife on Aug. 15, 2020, to tell her he had resigned from his position and subsequently went missing. His body was found in a nearby forest on Aug. 18, 2020.
Belarusian authorities have continued to crack down on those who oppose Lukashenko's dictatorship. According to Belarusian human rights watchdog Viasna, 1,491 people have been deemed political prisoners since Aug. 10, 2020.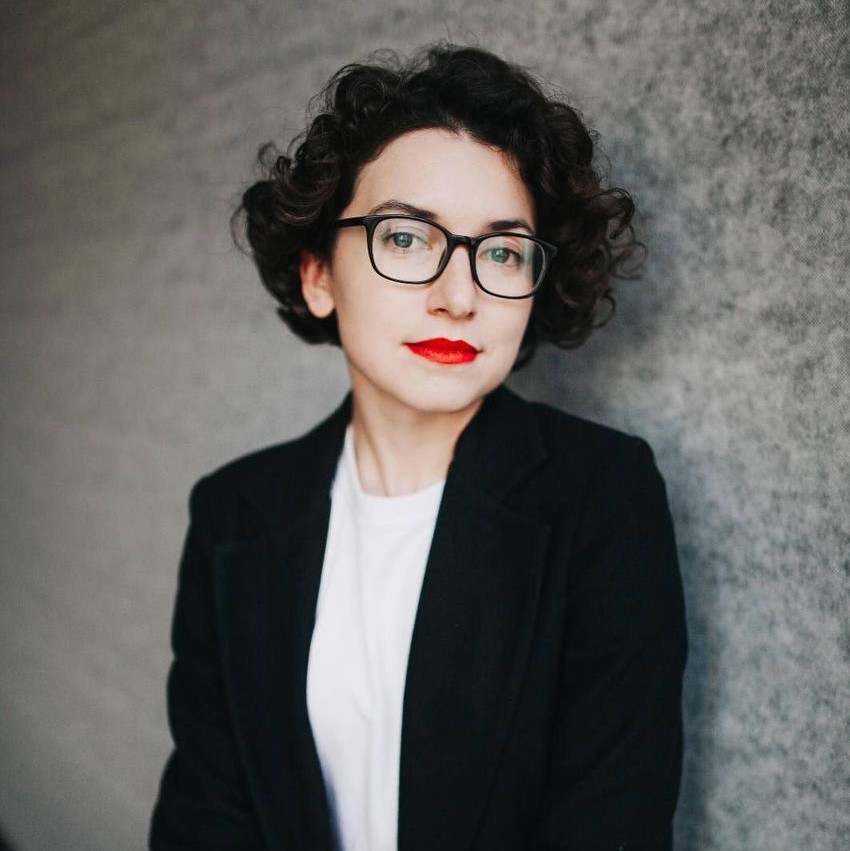 Maria Yeryoma
contributing author
Maria Yeryoma is a Belarusian media manager and a contributing author at the Kyiv Independent. She recently led the commercial "special projects" at TUT.BY — the biggest independent online media in the country. In May 2021, TUT.BY was raided by Belarus authorities leaving 15 employees in custody and forcing the team to leave the country to continue their work. Maria moved to Kyiv and helped establishing a new media outlet — Zerkalo.