This audio is created with AI assistance
Ukraine's President Volodymyr Zelensky delivered a speech before Poles and Ukrainians at Castle Square in Warsaw on April 5.
"It is an honor for me to be here. I speak to you with words of gratitude and strength. Gratitude, because there are no such moments anymore when we would be divided, when we would not be united," Zelensky said in front of the crowd outside of the Royal Castle.
"Ukrainian and Polish hearts are fighting for one freedom, for the mutual independence of our states, for our native Europe - our common home, and we will be victorious!"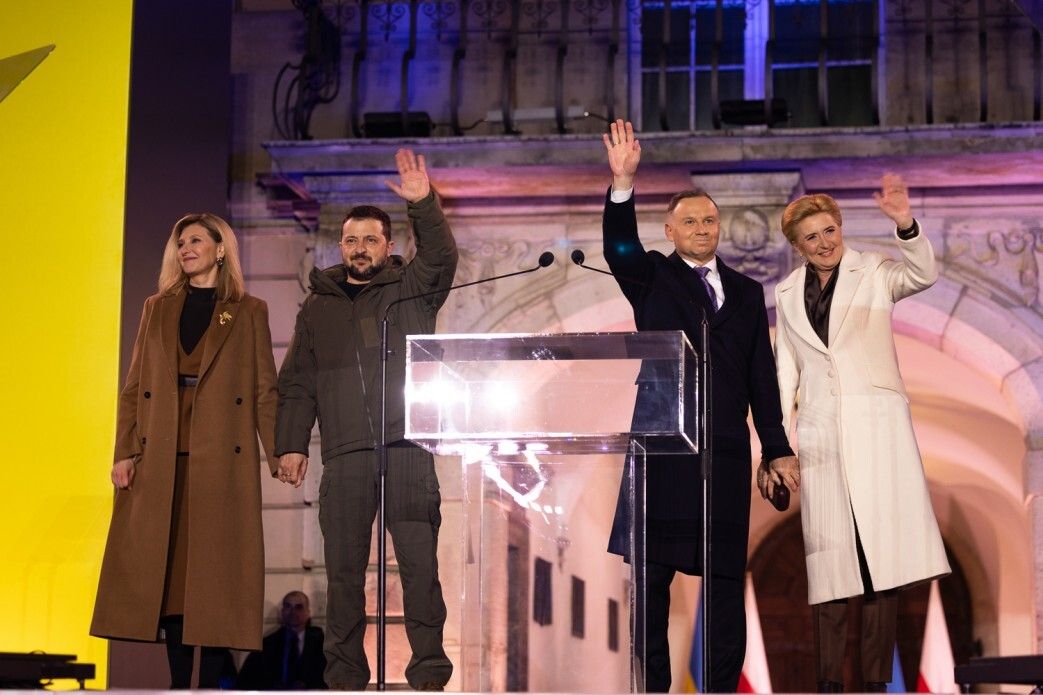 During Zelensky's visit to Poland, the Polish government announced an additional military aid package to Ukraine. According to Zelensky, the new package includes Polish Rosomak armored personnel carriers, Rak self-propelled mortars, and air defense systems, including Piorun.
"Every successful battle of Ukrainian heroes for our independent state adds protection to Polish independence," he said during his speech. "Polish Krabs and Pioruns in the hands of Ukrainians, who return freedom to our people, reinforce your freedom as well."
He commended Poland's provision of tanks to Ukraine and urged people to continue their support.
"When a battle requires artillery, it should be provided. When victory requires tanks, their roar must be heard on the frontline. When independence needs air, you shouldn't pay attention to how Russia will react to our planes, you shouldn't guess which number will look safer next to the letter F - 16 or some other. You should take action," he said.
"Take action in the same way as your leadership manifested itself in the tank coalition, I believe that it will also manifest itself in the aviation coalition. Because this is a battle for freedom, and it is impossible to win it partially."
Poland delivered the first batch of four Leopard tanks on Feb. 24, leading Western efforts in providing Ukraine with modern main battle tanks.
During a joint press conference on April 5, Polish President Andrzej Duda announced that Poland is ready to provide Ukraine with 14 MiG-29 fighter jets.
In his speech, Zelensky thanked all Polish citizens and Polish leaders for welcoming Ukrainians "at a time when it was most needed."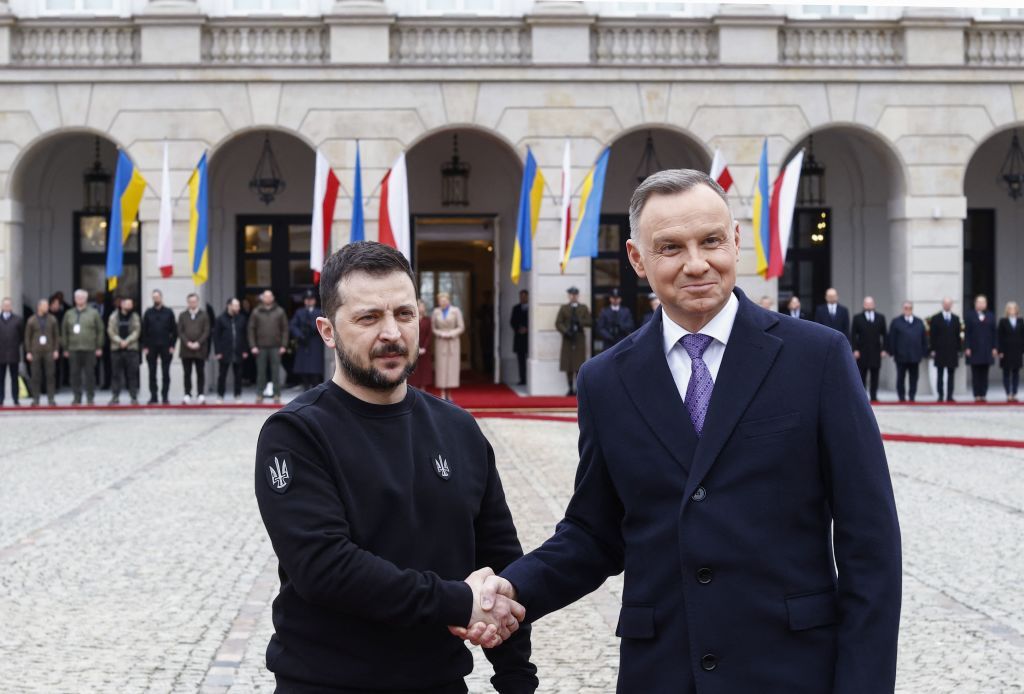 Zelensky's visit to Poland is his third official trip abroad and the first formal visit to Ukraine's neighbor since the beginning of Russia's full-scale war against Ukraine.
"The enemy wanted to bury our independence and to dissolve our national cultures in the Russian space. And we stand strong! You and us, Ukrainians and Poles, together, side by side, will return all this evil with an epitaph to Russian imperialism," Zelensky said.
"You and us, Poland, side by side will establish freedom in Europe forever. Tyranny will lose in history when it loses in Ukraine. Moscow will not kill, and Petersburg will not divide. Never again."
Zelensky said that Ukraine's victory could help other neighboring countries on their path to freedom.
"I'm sure you know that solidarity now encompasses much more than the fate of our two nations. When we are free, it is a guarantee that freedom will be strong in all our neighboring countries in the European Union," he said.
"Romania and Slovakia, Lithuania and other Baltic countries... Everyone is stronger when we are free. When we are free, it is a guarantee that freedom will survive in Moldova, will not leave Georgia, and will come to Belarus."
Zelensky concluded his speech by saying, "I wish everyone a victory of life over aggression, a victory in the battles that are taking place now in Ukraine! Glory to all our warriors who are fighting for our freedom!"