This audio is created with AI assistance
Key developments on Sept. 17:
Ukraine's military says it liberated village of Klishchiivka near Bakhmut
US senators: 'Not sending ATACMS to Ukraine will only prolong war'
UK Defense Ministry: Russia likely reinforcing defenses around Tokmak in Zaporizhzhia Oblast
Canada pledges nearly $25 million to bolster Ukraine's air defense
Ukraine's military reported late on Sept. 17 that it had liberated the village of Klishchiivka in Donetsk Oblast, marking the latest success in a more than three-months-long counteroffensive on the Bakhmut axis.
General Oleksandr Syrskyi, who commands Ukraine's Ground Forces, said on Telegram that Ukraine's 5th Separate Assault Brigade, the 80th Air Assault Brigade, and the Liut ("Anger") National Police Assault Brigade took part in the operation to liberate Klishchiivka.
In a video shared by Liut on Facebook, a Ukrainian soldier said, "We stand strong, firm and confident, because this is our land. The enemy does not stop attempts to capture it again."
For months, there has been heavy fighting around Klishchiivka – which fell to Russia in late January – as Ukraine attempted to retake the village.
Ukrainian soldiers with the 3rd Separate Assault Brigade, also deployed in the area, told the Kyiv Independent over July and August that advancing toward Klishchiivka is extremely difficult due to heavily mined fields and Russia's incessant artillery fire.
Before the liberation was publicly announced on Sept. 17, Presidential Office head Andriy Yermak published a photo of Ukrainian soldiers in front of the town's church with the caption "Ukraine always takes back its own."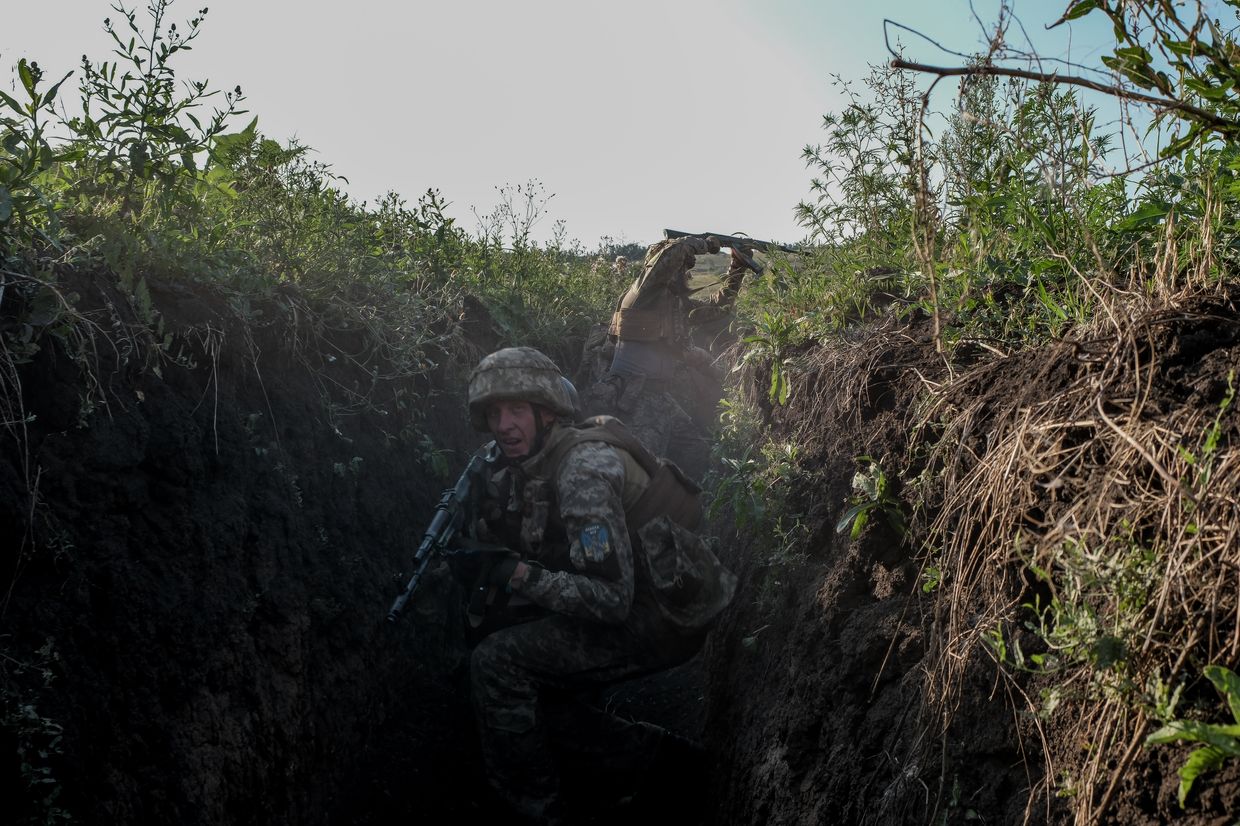 The liberation of the village marks a significant achievement of this axis of Ukrainian offensive operations, which began in the area back in May this year before the more widely publicized counteroffensive on the southern front line.
Klishchiivka is located nine kilometers south of Bakhmut, a city almost completely destroyed by Russia's brutal siege tactics.
Just a few days ago, the General Staff of Ukraine's Armed Forces reported that Ukrainian troops had liberated Andriivka, another small village located around three kilometers south of Klishchiivka.
Both Klishchiivka and Andriivka have been severely damaged by months of heavy fighting.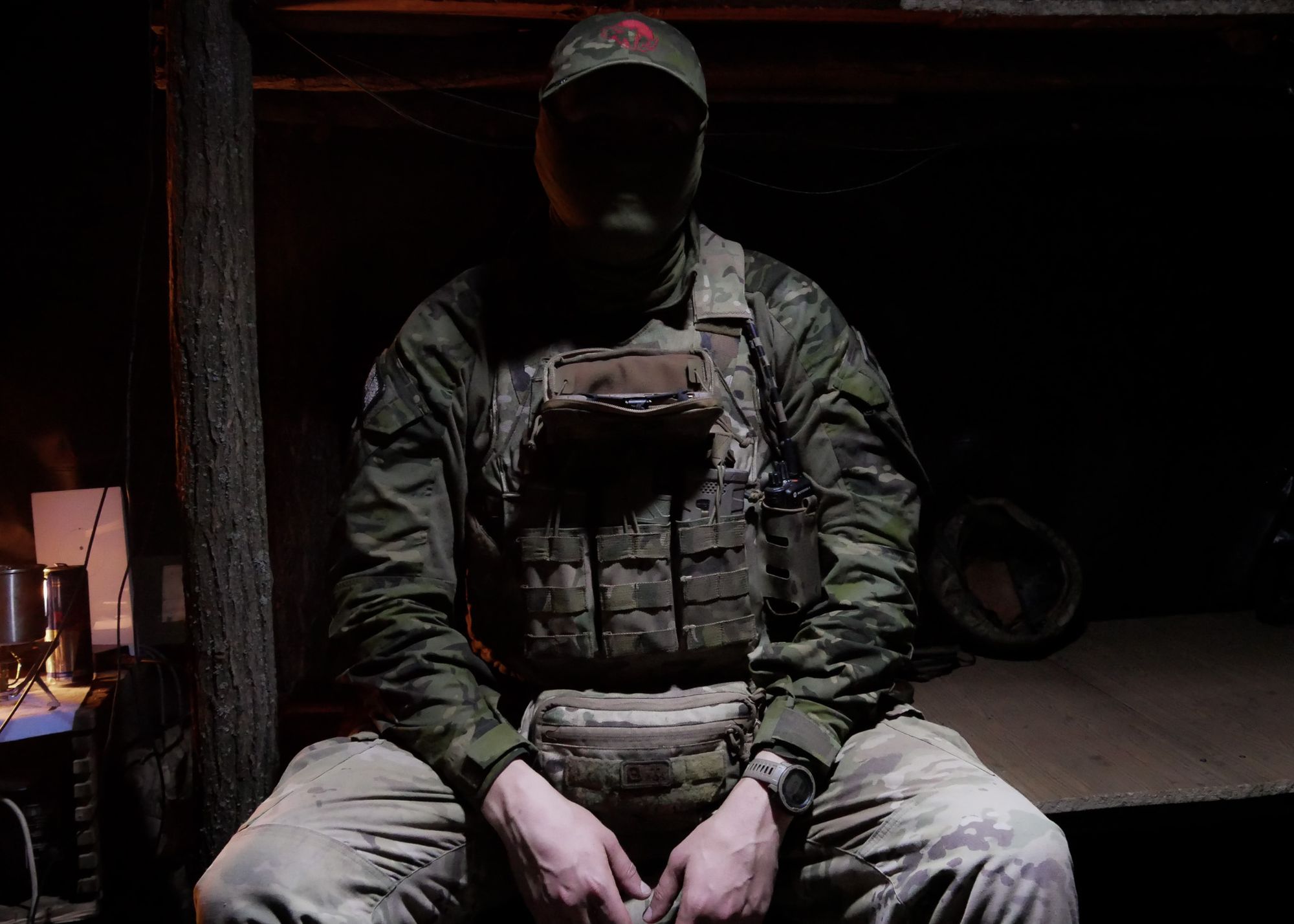 US senators: 'Not sending ATACMS to Ukraine will only prolong war'
U.S. senators Tom Cotton, Roger Wicker, Susan Collins, and Lindsey Graham sent a letter to U.S. President Joe Biden urging him to send MGM-140 Army Tactical Missile Systems (ATACMS) to Ukraine.
"Additional delay will only further undermine U.S. national security interests and extend this conflict," the Republican senators' letter read, stressing that Washington can send the long-requested weapons "without any appreciable risk to its own combat capability."
"Providing ATACMS would enable Ukraine to strike key Russian logistics and communications targets as well as cruise missile and drone launch sites within Russian-occupied Ukraine."
The senators' urgent call comes as Kyiv continues to plead for longer-range weapons, including ATACMS, to bolster its capability to strike Russian military targets in occupied territories.
ATACMS could target command posts, missile launchers, air defense systems, communication centers, and fuel warehouses deep behind the Russian defense line, and can launch attacks at any time of the day – regardless of the weather.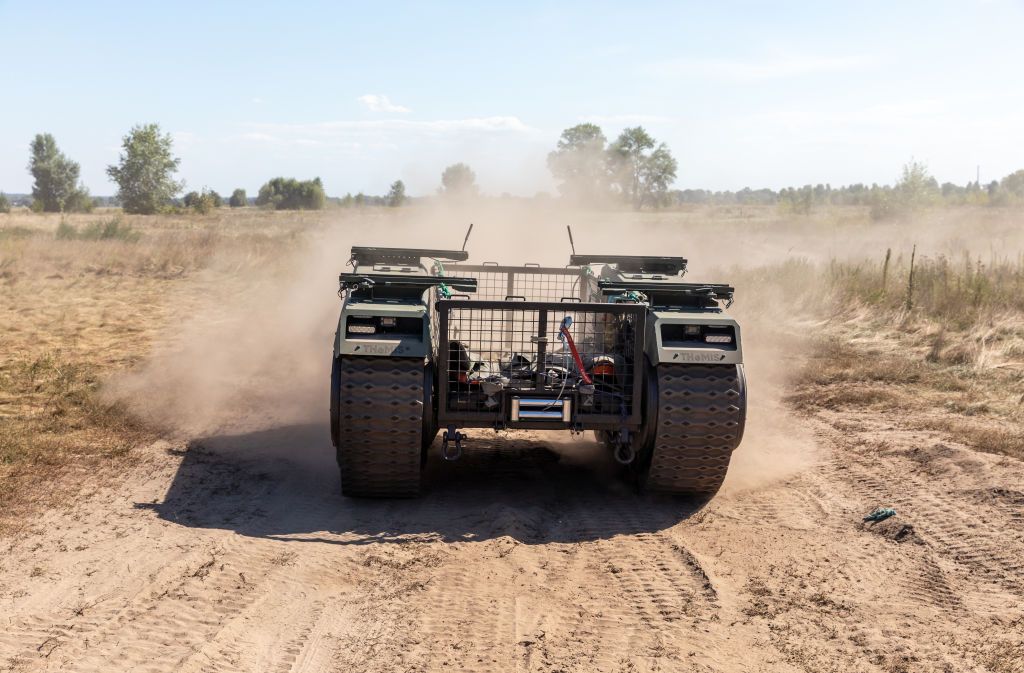 Recently, emerging Western media reports citing anonymous officials have hinted that Ukraine's long quest for ATACMS will soon come to an end.
ABC News reported on Sept. 9 that two unnamed U.S. officials signaled that Washington could approve the delivery of ATACMS to Ukraine rather soon, with one of them saying that "they are coming," although the plans could change until the official announcement.
The second official said ATACMS are "on the table" and may be part of the U.S.' upcoming security aid package, adding that it could take months before the missiles arrive in Ukraine, according to ABC News.
ATACMS can strike targets 300 kilometers (190 miles) away. While the U.K. and France have delivered long-range Storm Shadow missiles to Ukraine, which have a range of more than 250 kilometers (155 miles), the U.S. has so far not given the green light for ATACMS.
In the letter addressed to Biden, the senators said that the "Senate Armed Services Committee unanimously approved an amendment to the 2024 National Defense Authorization Act urging the Department of Defense to consider sending long-range missiles to Ukraine."
"Delay will only cost more lives and prolong the conflict," the letter reads.
The senators say that the request is urgent since there have been reports that there may be just over 30 days of fighting season left for Ukraine to wage its costly counteroffensive.
Earlier in September, Chairman of the U.S. Joint Chiefs of Staff Mark Milley said that Ukraine likely has about 30 to 45 days for the counteroffensive before the weather worsens on the ground.
"We urge you to authorize the immediate shipment of ATACMS to Ukraine," the senators said.
UK Defense Ministry: Russia likely reinforcing defenses around Tokmak in Zaporizhzhia Oblast
Russian forces have likely bolstered their defenses around the occupied town of Tokmak in the southeastern oblast of Zaporizhzhia, the U.K. Defense Ministry said on Sept. 17.
According to the ministry, Russian forces have in recent days added more checkpoints, anti-tank hedgehogs, and trenches in the area, which is currently held by Russia's 58th Combined Arms Army.
The U.K. Defense Ministry said the area, located 16 kilometers from the front line and around 60 kilometers northeast of occupied Melitopol, is likely to become "a lynchpin of Russia's second main line of defenses."
"Improvements to the town's defenses likely indicate Russia's growing concern about Ukrainian tactical penetrations of the first main defensive line to the north," the intelligence report says.
More than three months into Ukraine's long-awaited counteroffensive, Kyiv is taking the initiative in some parts of the front line –  mainly in Zaporizhzhia Oblast and in the Bakhmut and Velyka Novosilka axes in Donetsk Oblast.
Ukraine has thus far been able to liberate more than a dozen villages since early June, with the most recent success seen in the Bakhmut area.
Though it is difficult to hold on to recaptured territories, Deputy Defense Minister Hanna Maliar on Sept. 11 said that Ukraine has been able to liberate 4.8 square kilometers of territories in the southern part of Donetsk Oblast and in Zaporizhzhia Oblast over the past week.
Since the beginning of the counteroffensive in early June, Ukraine has liberated 256.5 square kilometers of territory on the southeastern front, according to Maliar.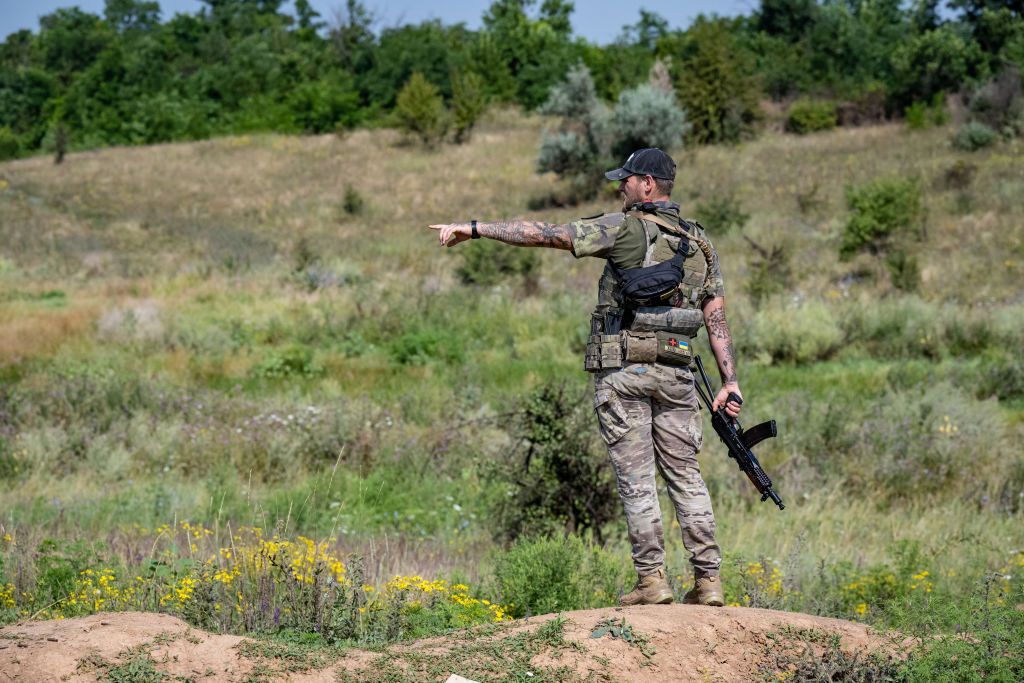 Canada pledges nearly $25 million to bolster Ukraine's air defense
Canadian Defense Minister Bill Blair announced on Sept. 17 that Canada will provide 33 million Canadian dollars ($24.4 million) to a U.K.-led partnership delivering much-needed air defense equipment to Ukraine.
The partnership, established in June to help Ukraine defend against Russian missile and drone attacks, was established by several countries including Denmark, the Netherlands, the U.K., and the U.S.
According to the press release, the initiative is providing Ukraine with hundreds of short- and medium-range air defense missiles and related systems.
Canada's recent contribution is part of the 500 million Canadian dollars ($369 million) in funding for military assistance to Ukraine announced by Canadian Prime Minister Justin Trudeau in June.
Blair made the announcement during his visit to the Lydd Military Training Camp, where the Canadian Unifier operation, which trains Ukrainian soldiers, takes place.
"Together, Canada and the United Kingdom are standing with Ukraine, as it fights to defend itself against Russia's illegal and unjustifiable invasion," Blair said.
"Canada commends the courage and strength of Ukrainians, and we will continue to support them with the comprehensive military aid that they need to fight and win."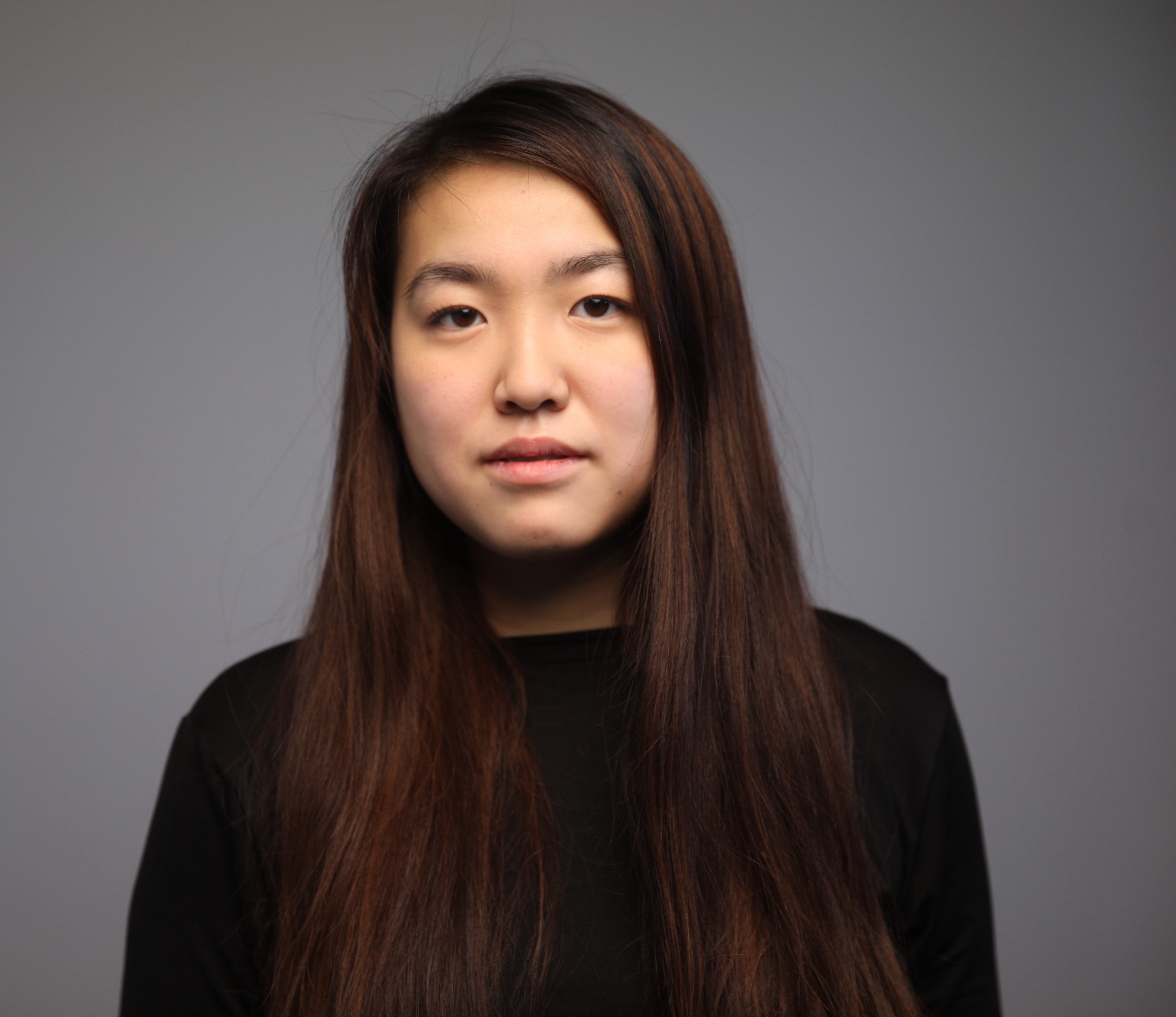 Asami Terajima
Reporter
Asami Terajima is a reporter at the Kyiv Independent. She previously worked as a business reporter for the Kyiv Post focusing on international trade, infrastructure, investment and energy. Originally from Japan, Terajima moved to Ukraine during childhood and completed her bachelor's degree in Business Administration at William Woods University in Missouri, U.S.A. She is the winner of the 2023 George Weidenfeld Prize, awarded for "excellent investigative and courageous research activities" as part of Germany's prestigious Axel Springer Prize.