This audio is created with AI assistance
The Zaporizhzhia front has been abuzz with news of Ukrainians breaking through Russia's first defensive line and chiseling away at a breach in the second.
"They're widening that breach at this stage to enable the flow of armored vehicles and logistics so they can exploit it," Michael Kofman, defense analyst and senior fellow at Carnegie Endowment, told the Kyiv Independent.
"The trend is in a positive direction," he added.
Ukrainian generals are saying the first line was the hard part, the main, second line should be easier.
"The defense was counting on the (Russians) being able to retreat," said Viktor Kivliuk, a retired Ukrainian colonel with the think tank Center for Defense Strategies. "But if there is no one left to retreat from the first line, who will defend the second?"
In many ways, these battle dividends are a function of the Ukrainians' courage and dedication. But it's Russia's baffling tactical choices that bear closer examination.
Russian troops built hundreds of kilometers of competent, multi-layered fortifications, well-suited for a defense in depth, yet spend months defending in front of the first line with most available forces. Not just defending but counterattacking with infantry fighting vehicles and artillery pieces they can't afford to squander.
"The Russians have constructed a defense in depth in the south of Ukraine but spent most of the counteroffensive not using it," Kofman said.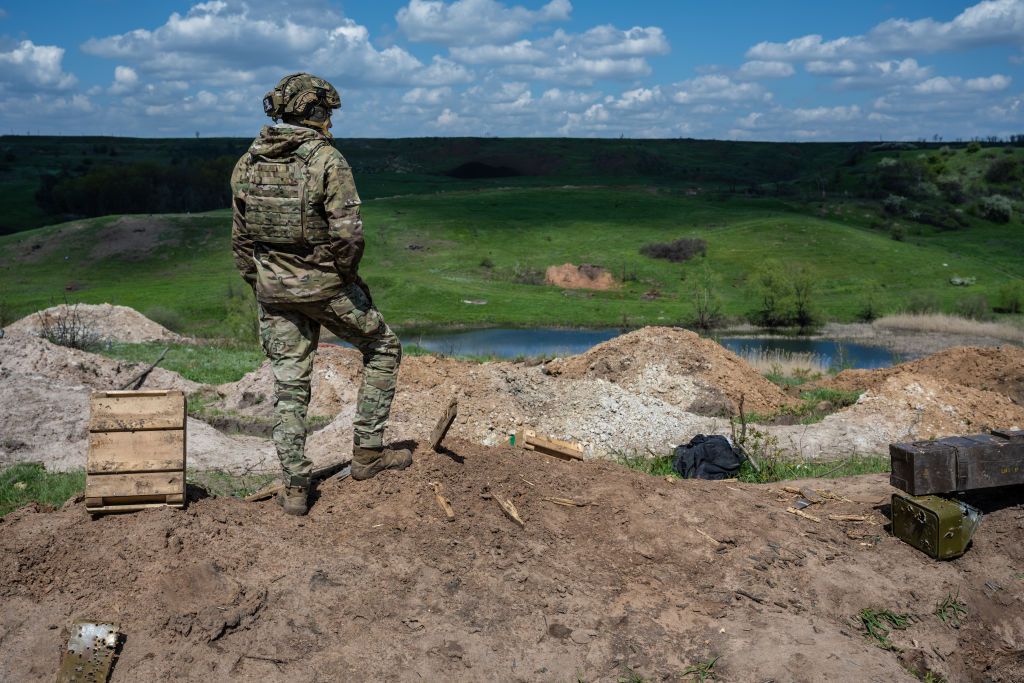 Russia's all-in strategy
Roughly, defense in depth is when a force prepares multiple positions across a territory and uses them to fight and fall back as needed, trading kilometers for enemy attrition.
In Zaporizhzhia Oblast, there are three main layers running perpendicular to the Ukrainian attack, with smaller supporting layers enhancing them here and there. Defenses also run along major roads and encircle important towns like Robotyne, which Ukraine took in early September.
Each line has layers of its own, with trenches and strong points at the platoon, company, and battalion levels, plus belts of minefields, tank obstacles, and other hindrances.
Everyone correctly predicted that Ukraine would send its main attacks at Melitopol and Berdiansk in an attempt to cut occupied Crimea from Russia and occupied parts of eastern Ukraine.
Russian Army General Sergey Surovikin ordered the lines to be built when he was in charge of the war effort, and they still bear his name. However, the general fell from grace after the warlord Yevgeniy Prigozhin's short and unsuccessful rebellion.
The command was handed back to Russian Army General Valeriy Gerasimov, head of Russia's forces fighting against Ukraine.
Under his watch, the Russian troops did not appear to use Surovikin's defense in depth as originally intended.
The Russians bunched up and held their ground, even trying to counterattack and recapture lost territory. Most attempts failed, Kivliuk said.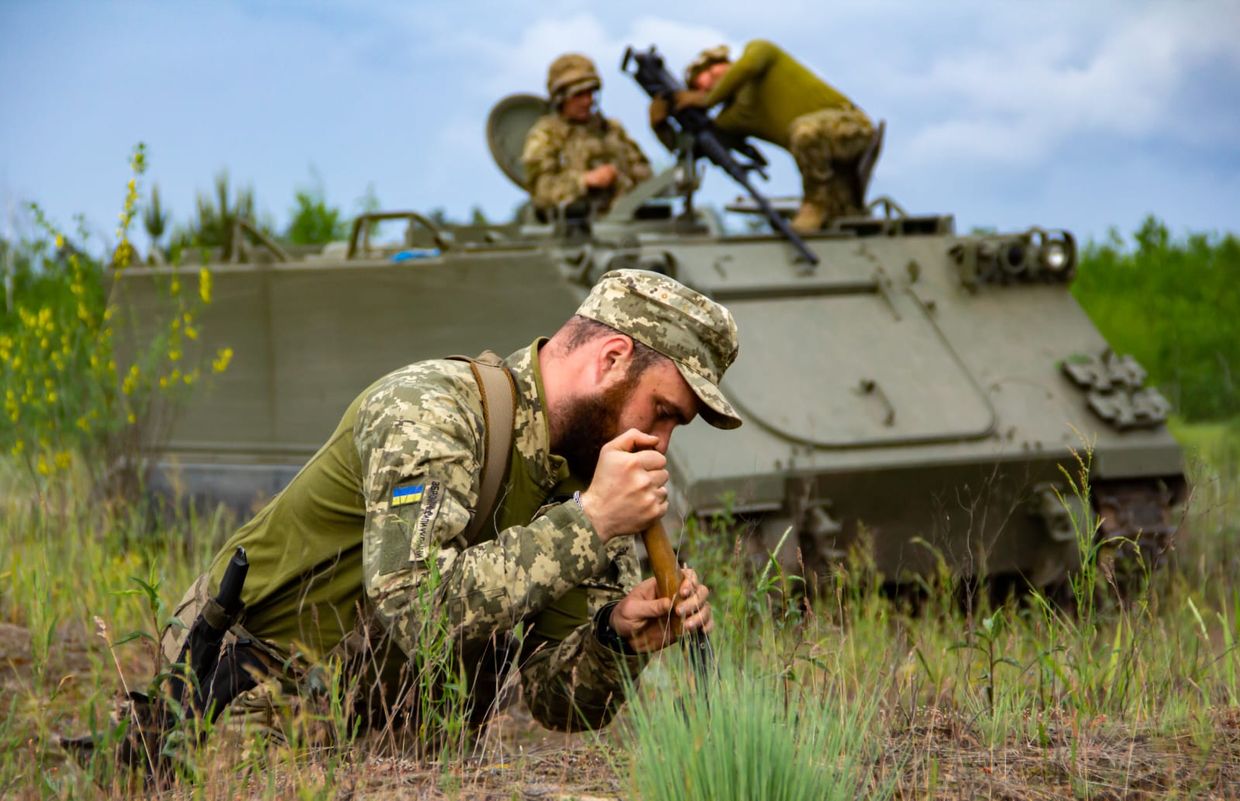 Often fighting in front of their lines and not in them, Russians used their infantry, armor, and fires to maximize damage to Ukrainian soldiers by trading their own men and materiel instead of kilometers.
As a result, the first line was very hard to break, especially with no air support or experience with multi-brigade operations. Yet, Russian troops also endured heavy losses.
"The Russian military… has lost significant amounts of armored fighting vehicles in these counterattacks in order to prevent the Ukrainian forces from gaining momentum," Kofman said. "And that's a very costly strategy."
"The enemy has a lot of infantry but not enough equipment and IFVs and is forced to run around on their legs where maneuvers are concerned," Kivliuk said. "They're doing what commanders tell them, but their shortages prevent them from doing it correctly."
Most existing vehicles, artillery, air defense, and communications Russia needs to defend are between the first and second lines, Kivliuk said. There isn't much available between the second and third.
Ukrainian commanders also expect a drop in mine density as they advance, giving them more room to maneuver.
Pulling reserves
The southern defense is largely the work of the 58th Combined Arms Army of the Southern military district, with its two divisions, the 19th and the 42nd.
Some of these forces fought the battle of Kherson and had retreated across the river late last year with significant losses. The Russian troops may have been forced to pull reserves just to have the numbers to defend the first and second lines.
This included pulling the 76th Airborne Assault from Luhansk Oblast and elements of the 41st Combined Arms Army and the Dnipro grouping.
Russian strategic reserves from the Dnipro and other areas of the front have been deployed south, Kofman said.
Kivliuk added that the Russians committed two re-formed airborne divisions, the 44th and 104th, which he described as glorified territorial defense regiments smashed together. Several airborne divisions in that area had to be re-staffed multiple times, according to the Institute for the Study of War.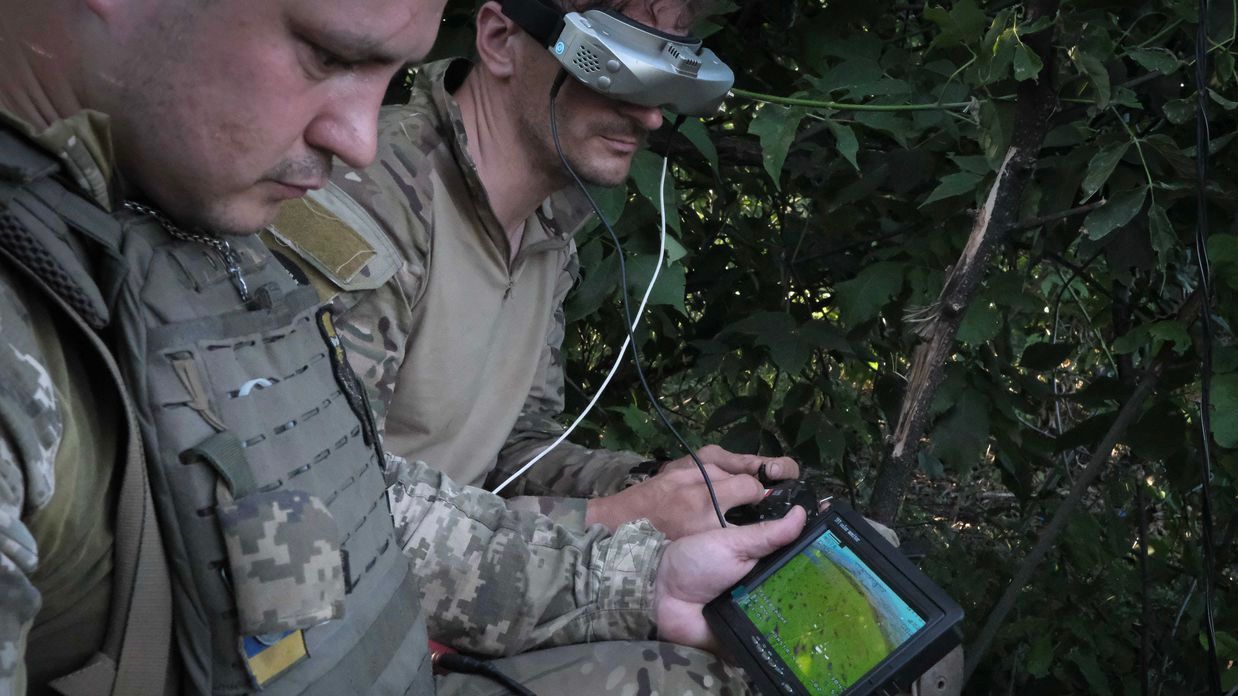 The 7th Air Assault Division has been pulled from Kherson as well, all of these units arriving in areas like Tokmak and, on its flanks, Kopani and Verbove.
This leaves less force available on other fronts. However, Gerasimov's assault force of up to 100,000 troops near Kupiansk still appears strong.
Putin claimed that 270,000 people voluntarily signed up to join the Russian military over the last six to seven months. But equipping them all and getting them to the southern front in time to make a difference would be quite a feat.
What were they thinking?
There are several reasonably strong hypotheses for Russia's tactical decisions.
The most obvious is doctrinal disagreement. Surovikin wanted a classic positional defense, wearing down any advance over the course of several defensive lines, while Gerasimov prefers an active defense with regular counterattacks on the flanks, Kofman said.
In this version of events, Gerasimov may have been overconfident and overestimated what his force could achieve with active defense.
Kivliuk said that the pre-2022 Gerasimov, a skilled hybrid warrior who dreaded a full-scale invasion because he knew his army's limits, was a very different man than he is today.
This ties into the simple fact that passing the war between two very different generals in response to domestic political scandals is bound to cause disruptions.
Another reason could be that the Russian military didn't have enough forces to man these lines, which is a drum the Institute for the Study of War has been beating for a while. Besides lacking sufficient numbers, the Russians aren't used to organized fighting retreats at scale.
The Russians may have been concerned that if they were forced to retreat through their own lines, redeploy, and reposition reserves, it could lead to areas of collapse and a Kharkiv-like scenario. Kofman said this is a key point.
Kivliuk thinks it's simpler than all that.
"The staff of the 58th opened a textbook and followed instructions," he said. "It calls for three lines, so they made three lines. It says two-thirds of troops to the first line, one-third to the remainder, so they did that."
Preparing for winter
It wasn't that long ago that observers were casting doom and doubt on the counteroffensive in the south, which began in early June.
After the attacking brigades became bogged down and lost vehicles, some were quick to dismiss the operation as a doomed enterprise. In the leaked Pentagon files, U.S. intelligence had a low opinion of its odds of success before it even started.
The steadier recent progress is what people were hoping to see. Some Ukrainian officials have called it a turning point. This doesn't mean that Ukraine's successes will snowball out of Russia's control soon.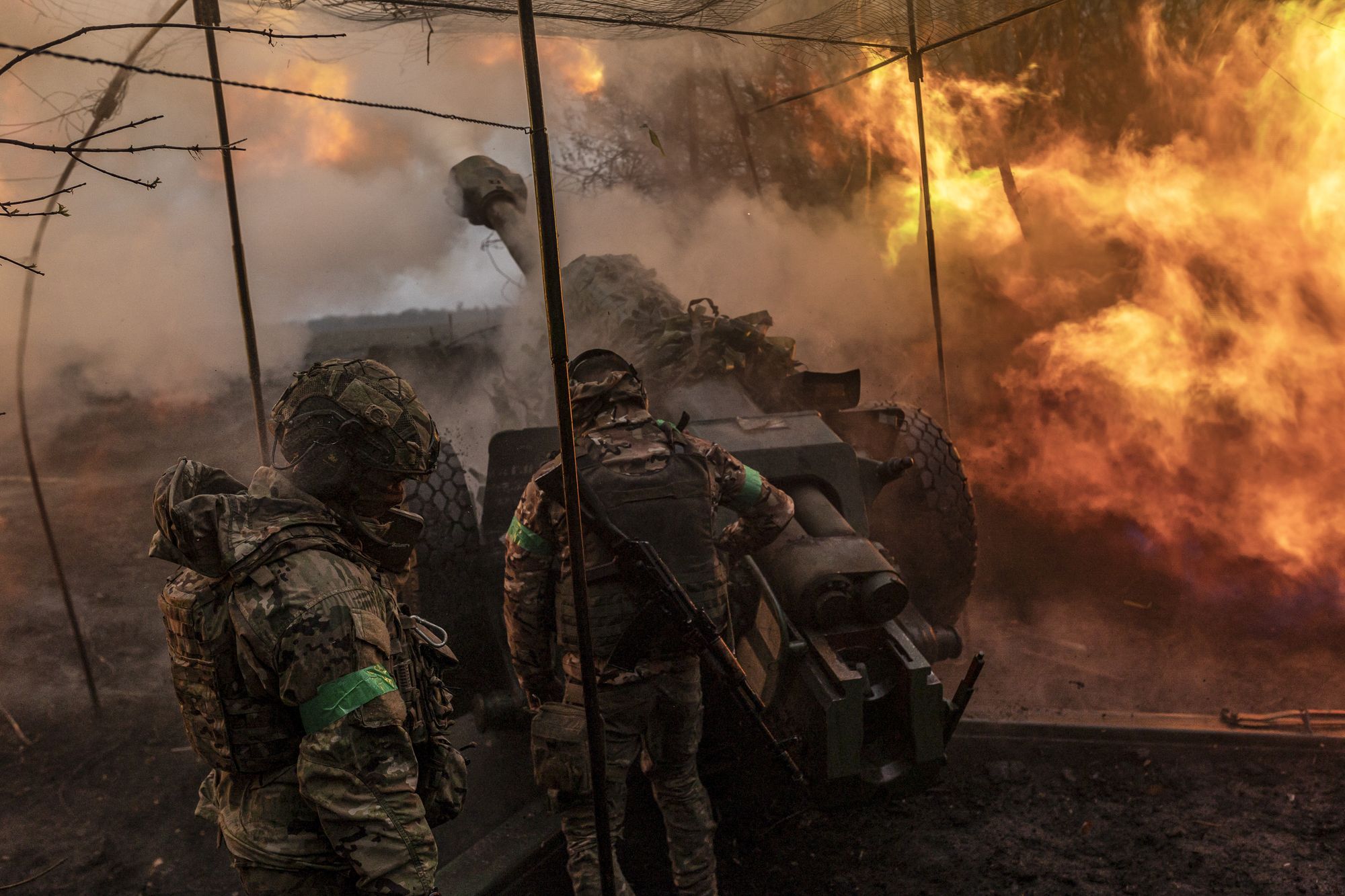 But for now, Russia appears to be in a worsening situation. With losses climbing and strategic reserves deployed, it might have to make hard decisions on where to pull troops and sacrifice their effectiveness on that axis. No mobilization can succor them fast enough.
Time is a factor for Ukraine as well, according to a comment by U.S. General Mark Milley, chairman of the Joint Chiefs of Staff. Milley acknowledged Ukraine's "steady" progress but said Kyiv has about 30-40 days of decent weather left to get its unfinished battles done, which is very little time.
Ukraine intelligence chief Kyrylo Budanov responded that weather will not stop the operation.
Experts said that while weather plays an important role, Milley's comment is, on its face, too simple.
The bigger factors will be combat readiness, force availability, and artillery shells — things that will allow Ukraine to exploit its breakthroughs.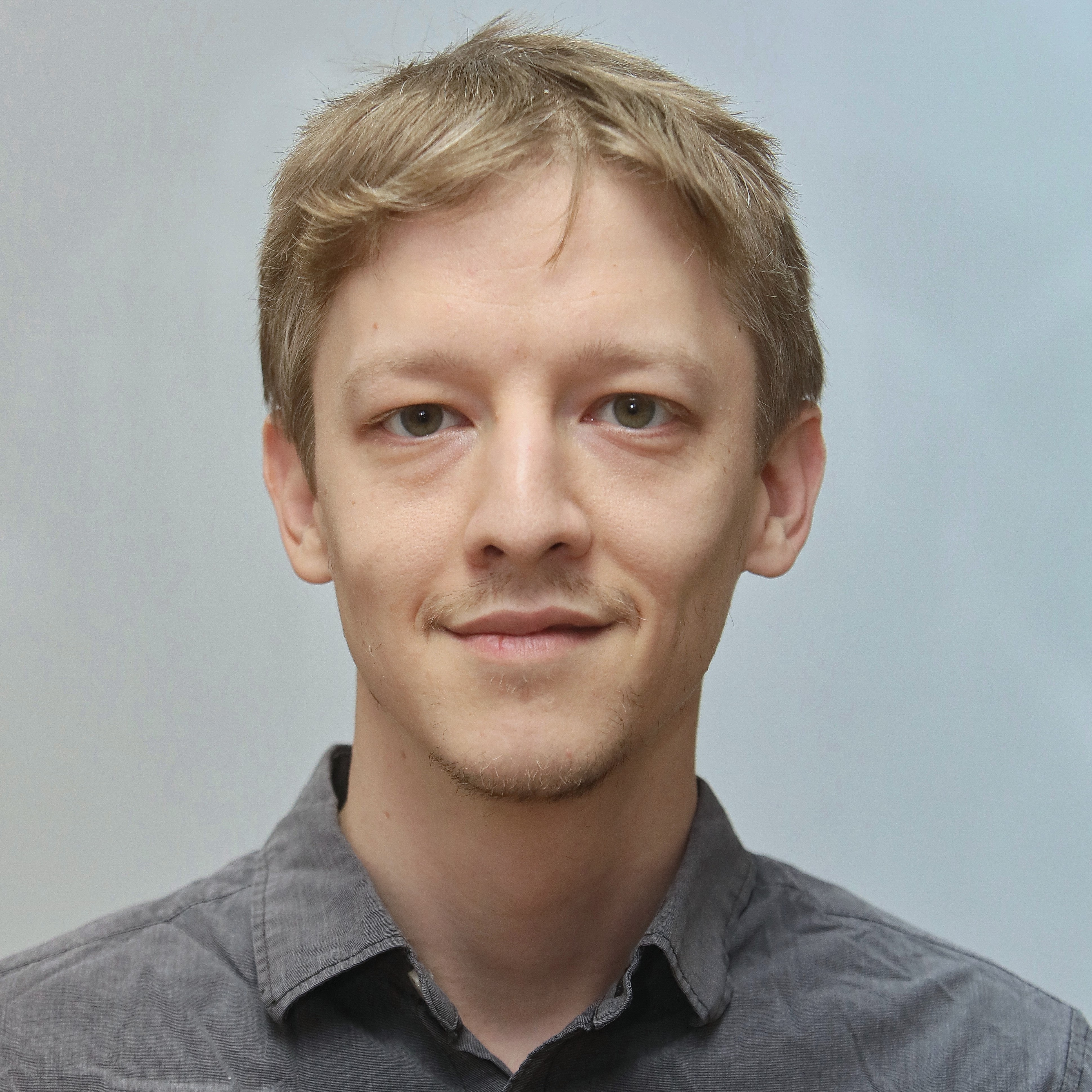 Igor Kossov
Reporter
Igor is a reporter at the Kyiv Independent. He has previously covered conflict in the Middle East, investigated corruption in Ukraine and man-made environmental damage in Southeast Asia. He has a Master's in Journalism from the CUNY Graduate School of Journalism and was published in the Kyiv Post, USA Today, The Atlantic, Daily Beast and Foreign Policy.