This audio is created with AI assistance
Key developments on Sept. 12:
General Staff: Ukraine advances south and southeast of Robytne, Zaporizhzhia Oblast
Putin claims over 500,000 new recruits joined Russian military over past year
Russian shelling of Donetsk Oblast kills 2, injures 3
Navy: Ukraine's control of Black Sea oil rigs a serious 'security issue' for Russia
Ukrainian forces advanced along the Melitopol axis in southeastern Zaporizhzhia Oblast, recapturing areas near the recently liberated village of Robytne, the General Staff reported on Sept. 12.
"(Ukrainian troops) had success in the areas south and southeast of Robytne, and they are gaining ground at the boundaries they have reached," General Staff spokesman Andrii Kovalov said in a statement shared by the Defense Ministry's Military Media Center Telegram channel.
Kovalov said Russia, however, is trying to recover from the losses and continues to assault Ukrainian positions.
Though it is difficult to hold on to recaptured territories, Deputy Defense Minister Hanna Maliar on Sept. 11 said that Ukraine has been able to liberate 4.8 square kilometers of territories in the southern part of Donetsk Oblast and in Zaporizhzhia Oblast over the past week.
Since the beginning of the counteroffensive in early June, Ukraine has liberated 256.5 square kilometers of territory on the southeastern front, according to Maliar.
While Ukraine has made progress on the southeastern battlefield over the last three months of the counteroffensive, Russia still has the initiative along other parts of the front line.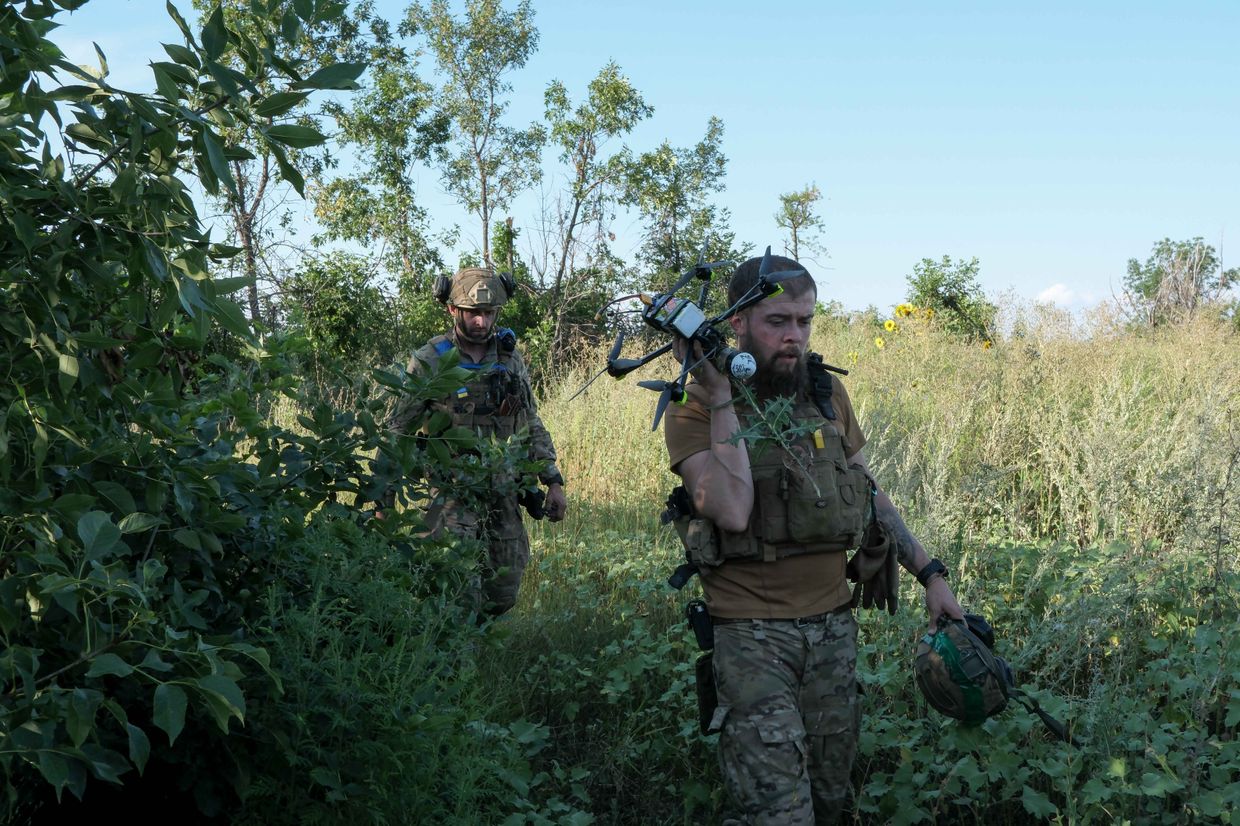 The General Staff said in its Sept. 12 morning briefing that Russian forces are trying to break through Ukrainian defenses in certain areas – including near Novoselivske, a village in Luhansk Oblast which Russia claimed to have recaptured in August, as well as near Klishchiivka and Orikhovo-Vasylivka villages in the Bakhmut area.
Also on Sept. 12, Russian shelling of Krasnohorivka – a town about 30 kilometers west of occupied Donetsk – and Avdiivka in Donetsk Oblast killed two civilians and injured three others, the General Prosecutor's Office reported.
The shelling killed an 84-year-old woman and a 71-year-old man after their house in Krasnohorivka suffered from artillery fire, according to the report.
The shelling wounded a 70-year-old woman who was living in Krasnohorivka to take care of the man and woman who were killed, as well as an elderly mother and her daughter in Avdiivka, the prosecutors said.
Areas near the front line continue to be indiscriminately targeted by Russian attacks, making it extremely dangerous for civilians to remain in their hometowns.
Putin claims over 500,000 new recruits joined Russian army over past year
The Russian army has replenished its troops by 570,000 people, Russian President Vladimir Putin claimed at the Eastern Economic Forum in Vladivostok on Sept. 12.
Speaking at the event's plenary session, Putin alleged that 300,000 conscripts were called up during the 2022 fall mobilization campaign.
On top of those mobilized, Putin claimed that 270,000 people voluntarily signed up to join the Russian military over the last six to seven months.
He added that up to 1,500 people sign up "every day."
In August, the Institute for the Study of War (ISW) reported that Russia is trying to attract more volunteers to its armed forces by providing incentives like life insurance and healthcare coverage to all citizens who volunteer to fight against Ukraine.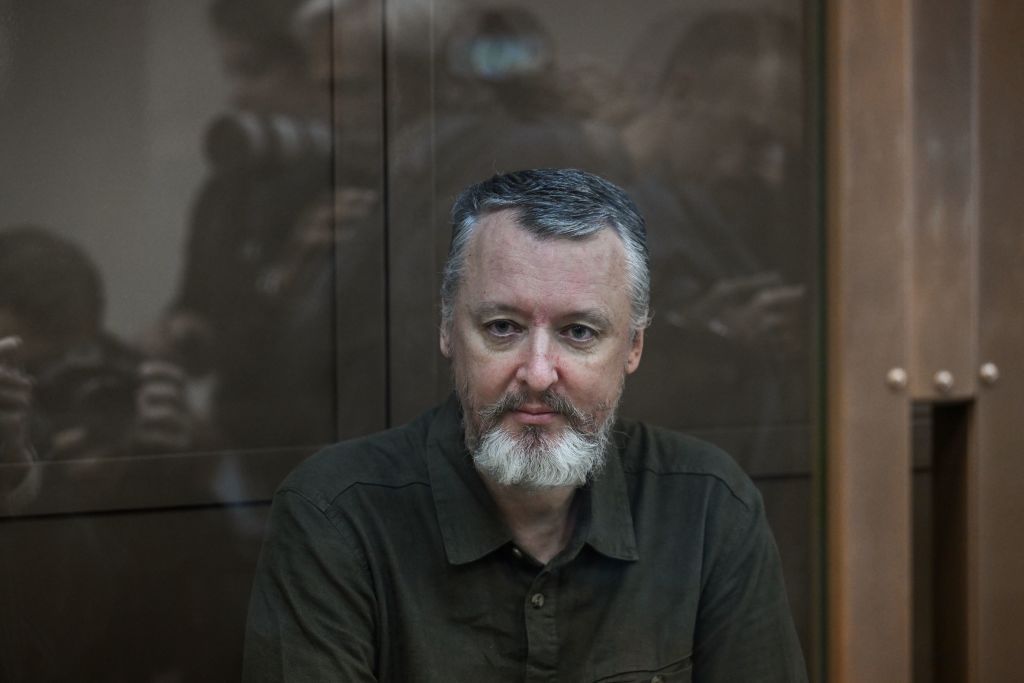 By the end of 2023, Russia plans to recruit 420,000 military contract personnel, likely exacerbating the country's labor shortage, the U.K. Defense Ministry reported on Sept. 11.
Citing the Yegor Gaidar Institute for Economic Policy, the U.K. Defense Ministry pointed out that Russia's industry shortage of workers had already reached a new record of 42% in July 2023, a 7% increase compared to April.
The Russian authorities announced the mobilization of conscripts on Sept. 21, 2022, prompting hundreds of thousands of conscription-age men to flee the country.
U.K. intelligence assessed that Moscow will likely seek to avoid further unpopular waves of mobilization in the run-up to the presidential elections in 2024.
At the same time, it is stepping up its campaign to recruit foreigners from neighboring countries and migrant workers to fight in Ukraine, the U.K. Defense Ministry said.
U.K. intelligence also noted that there are at least six million Central Asian migrants currently in Russia, "which the Kremlin likely sees as potential recruits."
Navy: Ukraine's control of Black Sea oil rigs a serious 'security issue' for Russia
Ukrainian control over a set of gas and oil drilling platforms in the Black Sea has serious consequences for Russia's ability to maneuver in the area, the Ukrainian Navy told Suspilne on Sept. 12.
The loss of control over the platforms "is a security issue" for Russia, according to Dmytro Pletenchuk, the spokesperson for the Ukrainian Navy.
Ukraine's Military Intelligence announced on Sept. 11 that Ukraine had regained control over the platforms, informally known to Ukrainians as the Boyko Towers, named after pro-the controversial politician Yuriy Boyko, as well as two mobile rigs.
The drilling platforms were procured by Ukraine when Boyko served as energy minister under then-President Viktor Yanukovych. Russia occupied the rigs following the 2014 illegal annexation of Crimea.
Ukrainian journalists at the time of their purchase reported that the tender process was corrupt, as intermediary companies had massively inflated the price, siphoning millions of dollars from the state budget.
Support independent journalism in Ukraine. Join us in this fight.
Support us
Since the start of the full-scale invasion of Ukraine, Russian forces turned the platforms into a military site, adding equipment like radar and helipads, according to military intelligence.
During the operation to control the platforms, Ukrainian forces dismantled the radar system.
The Russian Navy is therefore now unable to effectively monitor the situation in the surrounding area of the Black Sea, Pletenchuk said.
Russian forces "will not be able to react in time or plan something" in Ukrainian territorial waters, Pletenchuk explained, adding that this was of "great importance" for the security of the sea around Odesa.
Ukraine will be able to better defend its coast, but full control over its waters will only come when Ukraine has air superiority, according to Pletenchuk. He said he hopes this will be solved by the delivery of weapons like F-16 jets.