This audio is created with AI assistance
Welcome to Investigative Stories from Ukraine, the Kyiv Independent's newsletter that walks you through the most prominent investigations of the past week.
If you are fond of in-depth journalism that exposes war crimes, corruption and abuse of power across state organizations in Ukraine and beyond, subscribe to our investigative newsletter.
If you're enjoying this newsletter, consider joining our membership or supporting us with a one-time donation. Start supporting independent journalism today.
The Kyiv Independent's exclusive
______________________________________________
Ukraine imposes sanctions on petty pro-Russian politicians, yet ignores most high-profile ones
Since the start of the full-scale invasion, Ukraine has imposed sanctions against over 600 of its citizens but failed to include many leading pro-Russian politicians and tycoons, according to StateWatch, a think tank promoting government transparency.
In an exclusive investigation for the Kyiv Independent, StateWatch analyzed Ukrainian sanctions lists and found that most Ukrainians there are low-level collaborators, such as self-proclaimed officials in occupied territories, while only seven are leading pro-Russian politicians and business people.
StateWatch's investigation showed that at least 25 of top political and business figures, who for years supported Russian President Vladimir Putin's regime, have not yet been included in the sanctions lists and, as a result, retained control over their assets.
Out of the seven top pro-Russian politicians under sanctions, only one, ex-President Viktor Yanukovych, has had his property seized.
Read the full investigation here.
Top investigative stories
______________________________________________
Babel: Yanukovych-era SBU head tortured captives, extorted money in then-occupied Kherson
Former Ukraine's Security Service Head Oleksandr Yakymenko tortured people in Russian-occupied Kherson, according to an investigation by Babel news outlet.
Yakymenko ran Russian operations in the occupied city that involved kidnaping for ransom.
Yakymenko, was a trusted associate of ex-President Viktor Yanukovych, holding key state roles, including heading the Security Services of Ukraine (SBU) from January 2013 to February 2014.
He fled to Russia following the EuroMaidan Revolution that ousted pro-Russian Yanukovych.
On instructions from Russia, Yakymenko and eight former Ukrainian security officials allegedly launched a so-called security service in Kherson in early April 2022. They reportedly set up this office alongside a torture center in central Kherson.
According to Babel, the Yakymenko-led Russian security service had two key functions: finding and torturing people alleged of supporting Ukraine.
Among them is Olena Naumova, a 58-year-old kindergarten teacher. She told Babel that she had spent 11 days in detention with a plastic bag over her head. Russia-led militants detained Naumova after identifying her as a proactive local community member. Naumova was released following an outcry by Kherson residents, according to Babel.
At least one man died in captivity, according to Babel.
Kherson prosecutor Oleksiy Butenko told Babel that Yakymenko's team allegedly gained $30,000 by extorting money from family members of those kept in captivity.
Yakymenko fled Kherson shortly before it was liberated by Ukraine in November 2022.
Read the full investigation in Ukrainian here.
Bihus.Info: Ukrainian lawmakers buy luxury cars during all-out war
Nine members of parliament from different parties acquired cars worth over $3 million since the start of the full-scale invasion, according to Bihus.Info, a Ukrainian investigative media outlet.
Online asset declarations for officials have been optional since the start of the all-out war and until Sept. 5, when parliament restored mandatory filing but failed to make it public.
Bihus.Info used open-sources, car registration documents, and traffic fines to document the lawmakers' recent acquisitions.
According to the investigation, since the start of Russia's full-scale invasion, lawmaker Ruslan Horbenko's mother registered two new luxury SUVs, a Mercedes, and a Range Rover, together worth $207,000.
Horbenko, who represents the governing Servant of the People faction, could have registered the car under his mother's name, Bihis.Info suggests, having obtained CCTV footage showing a man behind the wheel of the Mercedes.
According to Bihus.Info, the price of the new SUVs is enough to buy 370 FPV drones, widely used by the Ukrainian army on the battlefield. Horbenko denied allegations.
Hennadii Vatsak, a lawmaker with the For the Future faction and owner of the Vatsak confectionery, has allegedly bought the most expensive vehicle.
According to Bihus.Info, Vatsak's company bought a $700,000 Rolls Royce in the spring of 2023.
Watch the full investigation in Ukrainian with English subtitles here.
Impact
______________________________________________
Security Service charges Russian oligarch following RFE/RL report
The Security Service of Ukraine (SBU) charged Mikhail Fridman, a prominent Russian oligarch, with financing the war against Ukraine via his connections with the Russian military-industrial complex.
Schemes, an RFE/RL investigative project, found in May that Fridman's companies extensively supported Russia's war effort.
The companies Fridman co-owns insure Russian military vehicles, including those deployed to Ukraine, and partner with a shop chain that supplies uniforms and food to the Russian military.
After the investigation, the SBU charged Fridman with financing Russian aggression and undermining Ukrainian sovereignty or constitutional order.
Fridman was charged in absentia. He lives in London and continues a luxurious lifestyle, as shown in a recent investigation by Ukrainska Pravda.
When approached by the Ukrainska Pravda on the streets of London, the oligarch declined to speak about Russian President Vladimir Putin or Russia's war against Ukraine.
In July, Ukraine's National Security and Defence Council imposed sanctions on 18 entities co-owned by Fridman.
Meanwhile, in Russia
______________________________________________
Anti-Corruption Foundation: Russian top official owns property in Barcelona
An investigation by the Anti-Corruption Foundation (ACF) of Alexei Navalny, the jailed Russian opposition leader, alleged that Aleksei Shaposhnikov, the head of Moscow City Council, owns luxurious property in Barcelona.
Shaposhnikov has been the chairman of the Moscow City Council since 2014. He extensively backs the Russian invasion of Ukraine, attends pro-war rallies, and helps Russian soldiers with supplies, according to Russian media.
Through social media posts, the ACF found that Shaposhnikov's daughter Dana lives in a luxurious apartment in central Barcelona. Yet, Dana regularly attends events in Russia with her father.
On February 23, 2022, just hours before the full-scale invasion, the property in Barcelona was transferred to Dana's name, ACF reported, citing Spanish registration documents.
Dana could not have afforded to buy it, ACF reports. According to the publication, Dana is a student who works part-time teaching Russian for 15 euros per hour.
A previous ACF investigation found that Shaposhnikov owned a 270-square-meter penthouse in central Moscow and reported earnings of 2 billion rubles ($28 million at the time). Shaposhnikov refused journalists' requests for comment about the origin of his money.
Despite Shaposhnikov's fervent support for the illegal invasion of Ukraine, he is not under international sanctions.
The ACF reported that they would lay out their findings to European Union officials and call upon them to impose sanctions against Shaposhnikov.
Watch the full investigation in Russian with English subtitles here.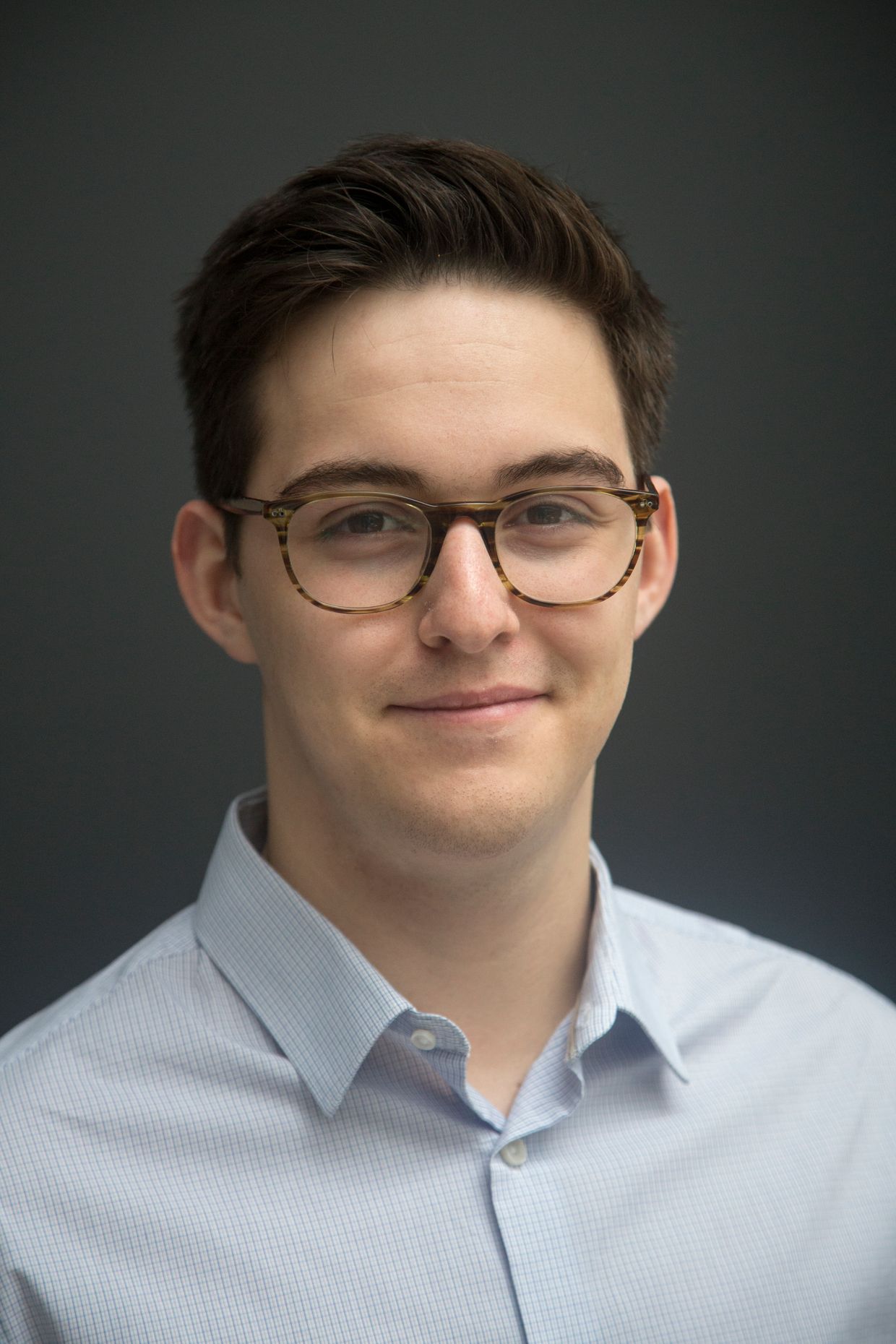 Daniil Ukhorskiy
Investigative Reporter
Daniil Ukhorskiy is an investigative reporter at the Kyiv Independent. He is an international lawyer with experience documenting human rights abuses around the world. Previously, he worked for the Clooney Foundation for Justice investigating war crimes committed by Russian forces in Ukraine. He holds bachelor's and master's degrees in law from the University of Oxford.