This audio is created with AI assistance
A St. Petersburg court sentenced Russian anti-war artist Alexandra Skochilenko to seven years in prison on Nov. 16 for "public dissemination of deliberately false information" about the Russian army, independent Russian news outlet Novaya Gazeta reported.
Skochilenko replaced price tags at a grocery store with anti-war messages in March 2022, shortly after Russia's full-scale invasion of Ukraine.
"Putin has been lying to us from TV screens for 20 years," one message read. "The result of this lie is our readiness to justify the war and senseless deaths."
"The Russian army bombed an art school in Mariupol, about 400 people were hiding in it from shelling," said another.
According to Novaya Gazeta, Skochilenko has been held in pretrial detention since April 2022. She suffers from a heart defect and celiac disease, and her health deteriorated rapidly in detention. Her mother told the court that a prison term could be a death sentence.
"To send Sasha to a colony means to deliberately send her... I try not to say this word," said Nadezhda Skochilenko, the artist's mother.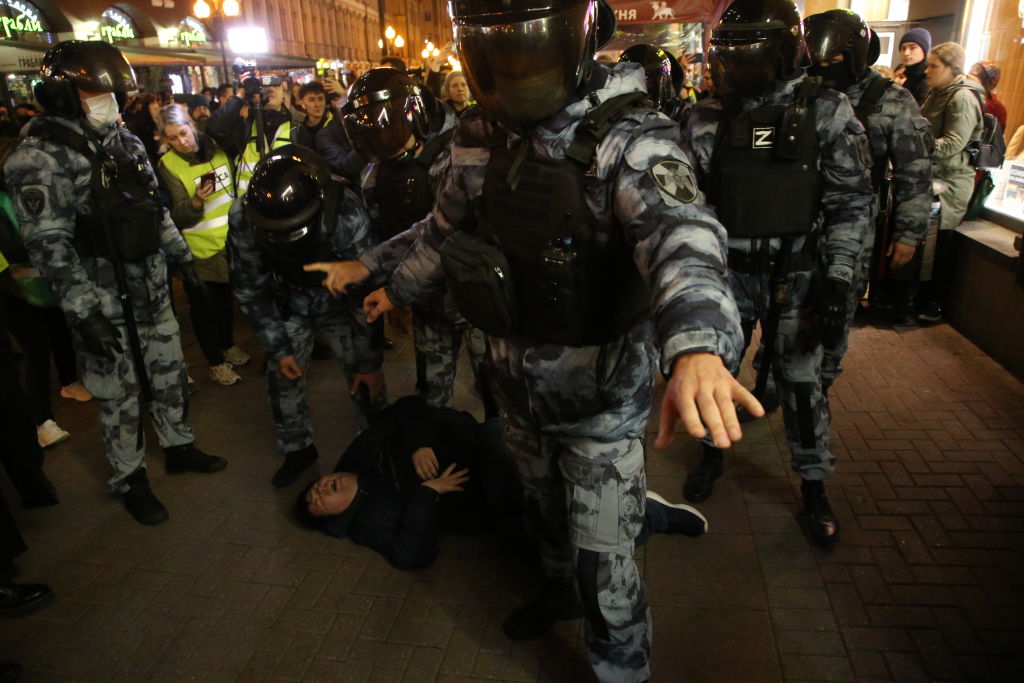 In her final statement in court, Alexandra Skochilenko described herself as a pacifist and called her trial "ludicrous."
"How fragile must the prosecutor's belief in our state and society be, if he thinks that our statehood and public safety can be brought down by five small pieces of paper?" she said.
Marie Struthers, Amnesty International's Eastern Europe and Central Asia Director Marie Struthers issued a statement on Nov. 16 condemning the guilty verdict.
"This manifestly unjust verdict concludes a case in which the only crimes committed are those that have gone unpunished," Struthers said.
She went on to say that those crimes include Skolichenko's imprisonment as well as "Russian aggression against the people of Ukraine."
According to the organization OVD-Info, between the Feb. 24 invasion and October 2023, Russian authorities have detained 19,834 people at anti-war protests. Over 700 criminal cases have been brought against demonstrators.