This audio is created with AI assistance
Russia's full-scale war exposes the terrifying horrors that come as no surprise, given the long history of Russian atrocities committed against Ukraine. The deliberate infliction of severe physical and psychological pain and suffering by the Russian army upon Ukrainian civilians and prisoners of war reveals the expansion of Russia's historical agenda to eradicate the Ukrainian people and their identity.
With Russia shamelessly displaying its genocidal efforts, negotiating peace with such an aggressor will only allow Russia's evil to persist into the future.
Volodymyr Vynnychenko, who served as Ukraine's first prime minister from 1918 to 1919, profoundly captured the essence of Ukrainian history as an agonizing chronicle of unimaginable suffering, stating that it was impossible to read Ukrainian history without taking bromide (once used as a sedative) because it was so "painful, horrible, bitter and sad."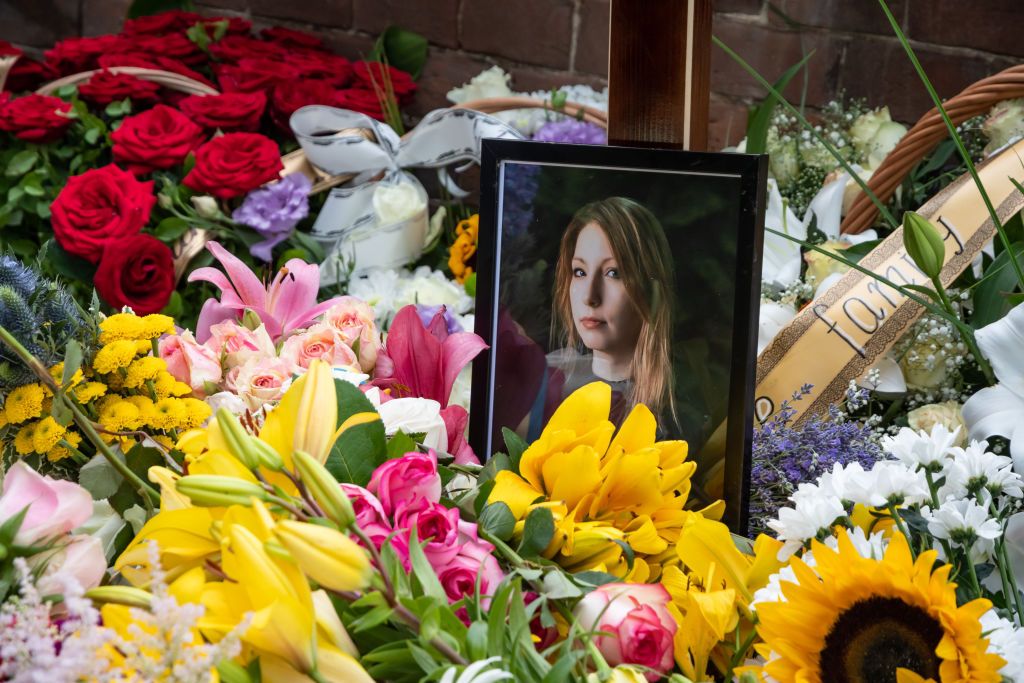 Much of Ukraine's historical suffering is due to Russia and its never-ending slaughter of the Ukrainian people.
Reports by a UN Commission have documented distressing patterns of rape and sexual violence inflicted on Ukrainians throughout the war. Russian forces have repeatedly employed widespread sexual violence to instill fear and intimidate the most vulnerable members of society, including children and the elderly, who have become primary targets.
The report documented that a Russian soldier forced a four-year-old girl to perform oral sex on him before her parents. An 83-year-old woman also described how she was raped by a Russian serviceman in front of her physically disabled husband.
There have been reports of Russian soldiers using window sealant to irreparably harm raped women, denying them the ability to bear children. During the summer of the previous year, a disturbing video circulated depicting a Russian soldier wearing blue surgical gloves while castrating a Ukrainian prisoner.
At the start of Russia's full-scale invasion, Ukraine's then ombudsman for human rights, Lyudmyla Denisova, said, "About 25 girls and women aged 14 to 24 were systematically raped during the occupation in the basement of one house in Bucha. Nine of them are pregnant. Russian soldiers told them they would rape them to the point where they wouldn't want sexual contact with any man, to prevent them from having Ukrainian children."
The barbarism displayed by Russian forces extends beyond sexual violence.
Recent revelations from the United Nations and various sources expose state-endorsed torture as a deliberate and systematic weapon of war by Russian soldiers. Electric shocks, beatings, hooding, mock executions, and even castration are among the sadistic practices employed. Such levels of sadism have led Mikhailo Podolyak, an advisor to the Ukrainian president, to accurately describe Russia as "a country of cannibals who enjoy torture and murder."
Ukraine's Prosecutor General's Office has unequivocally stated that Russia's aggression against Ukraine extends far beyond that of a conventional military conflict. It depicts Russia's actions as a calculated strategy to annihilate the Ukrainian populace.
Russia's weaponization of sexual violence is identified as a key tool in propagating a state of dread, leading to profound distress and the spread of fear among the population. This tactic is designed to cause severe physical, emotional, and psychological harm, imparting enduring trauma on survivors, and ensuring a lifetime of suffering. The ultimate goal is the destruction of their collective morale and the quelling of their resistance.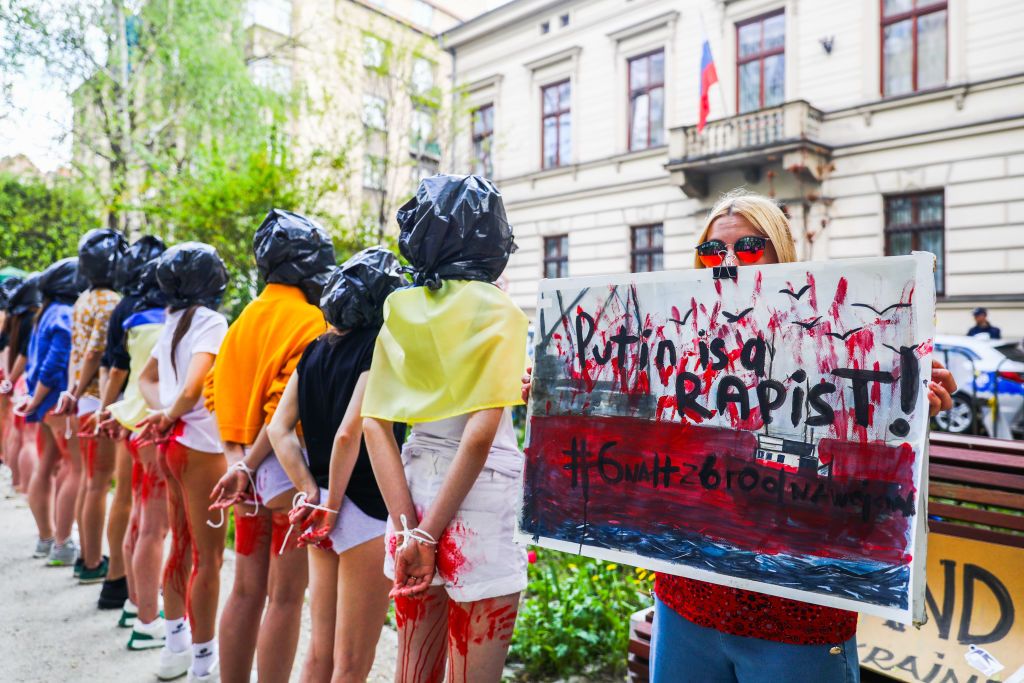 It is crucial to grasp the significance of these atrocious acts, as they go beyond isolated incidents and form part of Russia's enduring pattern of aggression toward Ukraine.
Throughout its expansive history, the Russian state has consistently displayed a disconcerting willingness to employ extreme violence against Ukrainians and suppress their aspirations for freedom. A poignant illustration of this historical aggression can be traced back to the Great Northern War in the 18th century.
In response to an uprising in Ukraine in 1708, Russia unleashed a brutal onslaught on the Hetmanate's capital, Baturyn. The city was leveled, and the population was subject to a horrific massacre that claimed the lives of an estimated 15,000 people, including innocent women and children. Russian troops committed heinous acts such as looting, razing buildings to the ground, and even using the bodies of leading Cossacks in a chilling display of power, floating them down the river for all to see.
After the October Revolution in 1917, the Ukrainian People's Republic courageously declared its independence from Russia in 1918. Vladimir Lenin and the Bolshevik regime wasted no time in suppressing Ukrainian nationalism and consolidating their power. In their relentless pursuit to dominate the nation, Lenin's forces waged a brutal war against the Ukrainian people, resulting in the merciless massacre of hundreds, if not thousands, of citizens. Even prominent figures such as Metropolitan Vladimir of the Orthodox Church fell victim to Russia's ruthless campaign to seize control of the country.
The Holodomor, a 1930s man-made famine deliberately orchestrated by Stalin, is a glaring example of Russia's effort to destroy Ukraine. Its devastating consequences claimed the lives of between 3 to 7 million Ukrainians from 1932 to 1933. By the end of 1933, an estimated 15% to 25.8% of the Ukrainian population had perished. The deliberate starvation of Ukrainians was a calculated strategy to crush their spirit, eradicate their national identity, and force them into submission.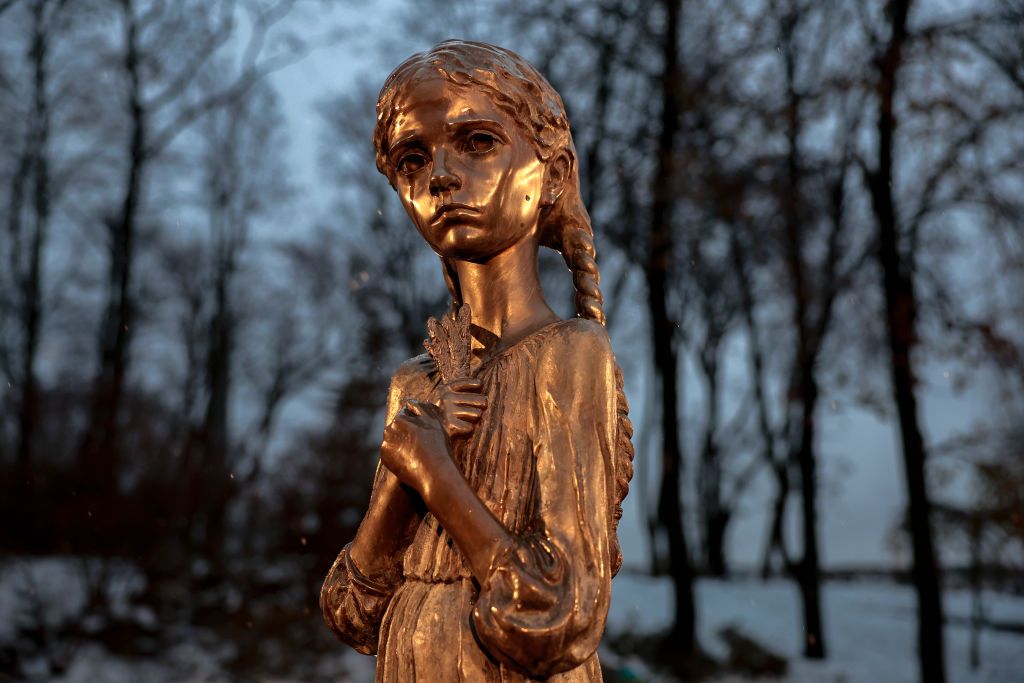 The use of rape as a weapon of war has persistently served as a means to inflict humiliation, degradation, and break the resilience of defenders. Regrettably, this abhorrent tactic continues to be employed in Russia's ongoing war in Ukraine. The immediate harm caused by such acts of violence represents only a fraction of the enduring aftermath, as survivors are condemned to a lifetime of unimaginable trauma. Rape is one tool among many utilized to achieve the reprehensible objective of subjugating the Ukrainian people.
Russia's historical record bears the weight of grievous atrocities, including the obliteration of cities, large-scale massacres, and the systematic imposition of Russian culture upon the Ukrainian people. The current barbaric acts perpetrated by Russian soldiers in Ukraine should serve as a resounding wake-up call for the West.
This situation starkly underscores the impossibility of Ukraine engaging in diplomatic negotiations with a country that continuously brutalizes and ravages its land. We must apprehend the unyielding nature of the turbulence currently besieging Ukraine, recognizing it not as an isolated event but as an enduring testament to Russia's extensive history of violence and devastation spanning centuries.
Only recently has the world begun to comprehend the profound violent nature that truly defines modern imperial Russia.
Editor's Note: The opinions expressed in the op-ed section are those of the authors and do not purport to reflect the views of the Kyiv Independent.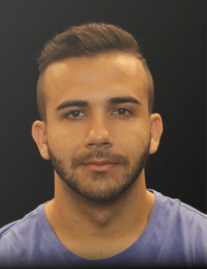 David Kirichenko
David Kirichenko is a freelance journalist covering Eastern Europe. He can be found on the social media platform X @DVKirichenko.