This audio is created with AI assistance
Now it seems to me like I always knew Vika Amelina. This past week has been hellish – a mix of anticipation, knowing, and the impossibility of reconciling with this knowledge. How can I imagine life without her now? Where do I even begin?
We met in 2014 in New York at a poetry reading organized by the Shevchenko Scientific Society. It is notable that later Vika would organize a literary festival at the town with the same name, but located in Ukraine, in Donetsk Oblast, not on the shore of the Hudson River. Ukraine has its own New York, a town once founded by the Mennonite community, a town that was dear to Victoria's heart.
At that time, we didn't have a chance to have a real conversation because the company was large and, despite the tragic historical circumstances and the outbreak of the war in eastern Ukraine, everyone in the group was happily noisy. Victoria gave me a signed copy of her novel "The Fall Syndrome."  
By that time, I had already heard about her from colleagues and friends, especially from Marianna Kijanowska, who was the first to say that Amelina's prose was a unique phenomenon in our literature and that it was a must-read.
Vika always had a lot of questions, and they were about everything in the world: specific books, literature, the quality of what is written and unwritten, motivations for actions; about things small and big.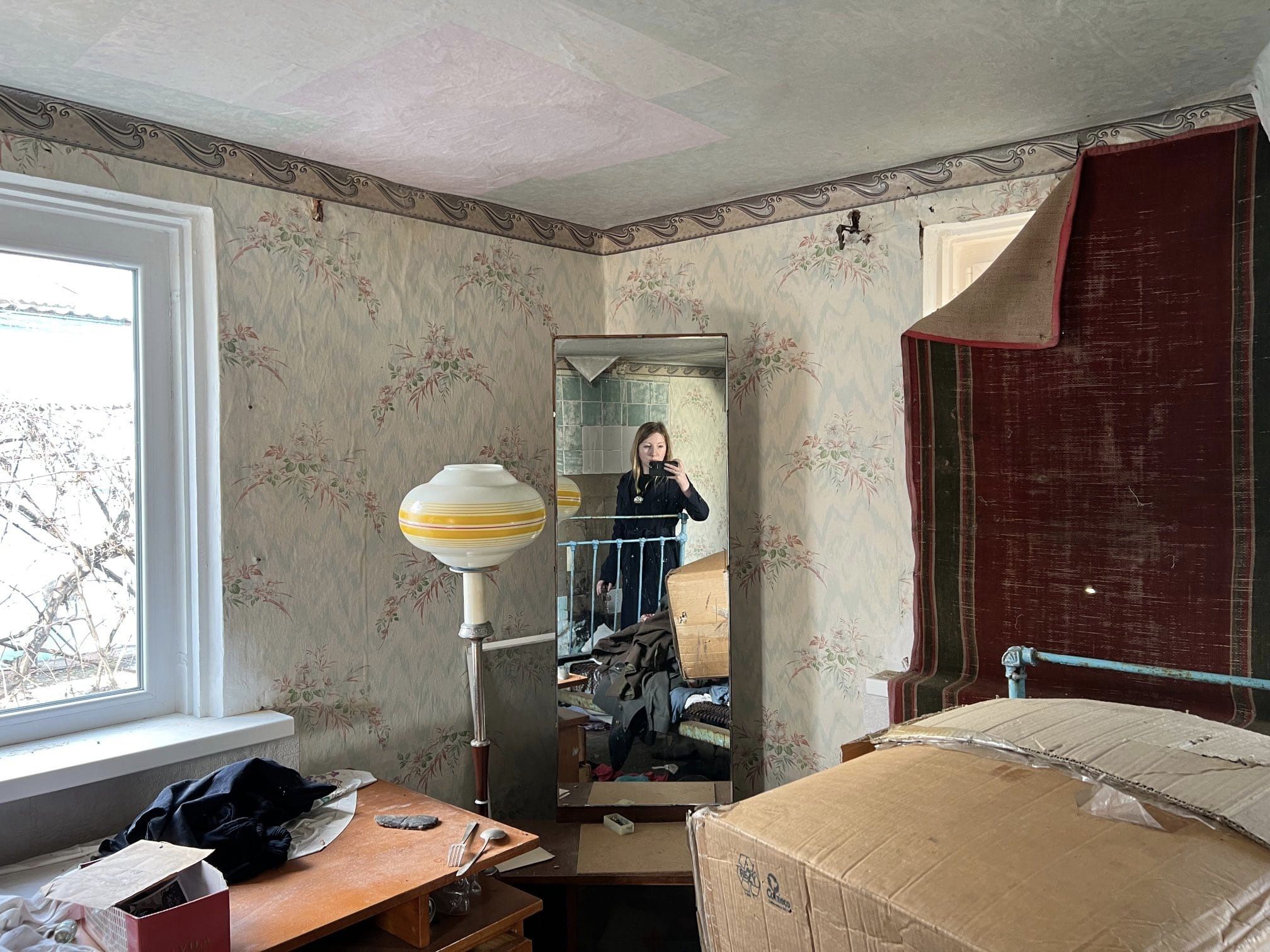 In 2016, when I arrived in Lviv, Vika was already a completely different person, no longer the delicate girl who cautiously, as though entering cold water, stepped into the still unfamiliar world of literary gatherings. By then, she was already finishing her second novel, "Dom's Dream Kingdom."
Perhaps it was a bit of a sad year for her, because writing, no matter how much she loved the process (and the result), seemed not to have brought her what she hoped for. It didn't ease her pain for Ukraine, for the East, for the children in the East. Ultimately, she was always interested in something beyond literature.
In a photo that I, unfortunately, can no longer find, we are leaving the legendary cultural hub Dzyga in Lviv – the Polish novelist Zanna Sloniowska, the poet and publisher Marjana Savka, Victoria, and me – but Victoria's face is sad. It's as if she's looking into space at something visible only to her.
By then, it was already a close friendship and, like all close friendships, unlike anything else but itself. It's impossible to describe or retell these things, all of those midnight conversations, musings, and funny nicknames we gave each other.
There were times when we laughed uncontrollably, and there were times when we cried – sometimes in person, and more often to each other through the phone. We wrote to each other, "Talk to me, I feel really bad," without shame or hiding the pain.
If you were to read this drawn-out, years-long correspondence, you might get the impression that we mostly talked about pain. But then, maybe a friend is the least reliable narrator in the world, to use literary terms. Vika, however, didn't speak in literary terms. She often poked fun at herself, reminding you that she didn't study literature at university.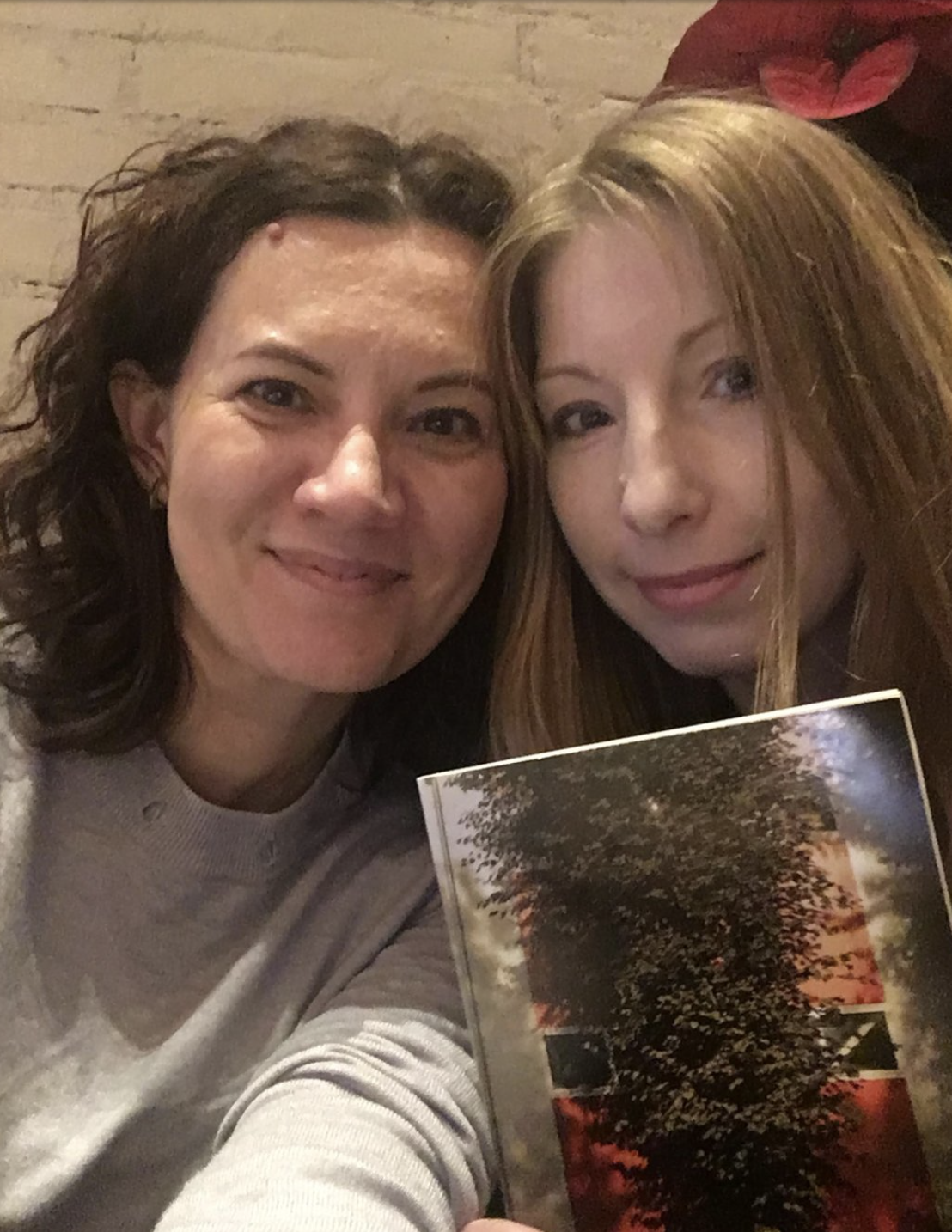 I told her every time that there's no point in imagining literature as some kind of examination session in an ivory tower or, if we go by Fowles, an ebony tower. On the contrary, it's much more interesting and valuable when people with different backgrounds, and not just "philological" ones, come to literature. After all, I am now writing a story of friendship, not of literature... I think Victoria would have liked it better.
In 2019-2020, Victoria's family – she, her son, and her husband – lived in Boston, in the Brookline area, relatively close to Harvard. I visited several times, once for the publication of my poetry collection in English translation by Boston-based publisher Arrowsmith Press, whose editor-in-chief is the writer Askold Melnyczuk.
It seemed like Victoria was even more excited about the publication than I was, dragging me out in the snowy Cambridge evening to someplace with oysters and wine, and insisting that I, who finds it difficult to be in the spotlight even with my own iPhone camera, take a photo with the book. "Come on, it's your book. It needs to be celebrated and documented for history. It's very important," she said.
During that time, Victoria was studying at Harvard for a while, taking creative writing courses. She wrote in English. Her fellow students, teachers, and new friends, like Askold, loved her. Everyone predicted a great literary future for her, even in this foreign – or rather almost her own (since Victoria had lived in Canada for some time with her father) – language.
But she didn't feel good in that big, cold city, the definitive cradle of poets, one of the main cities on the cultural map of the United States. She was always driven and tormented by something – she suffered without Ukraine, without the East. In fact, her attempts to write prose in English were about Ukraine, the East, and the war.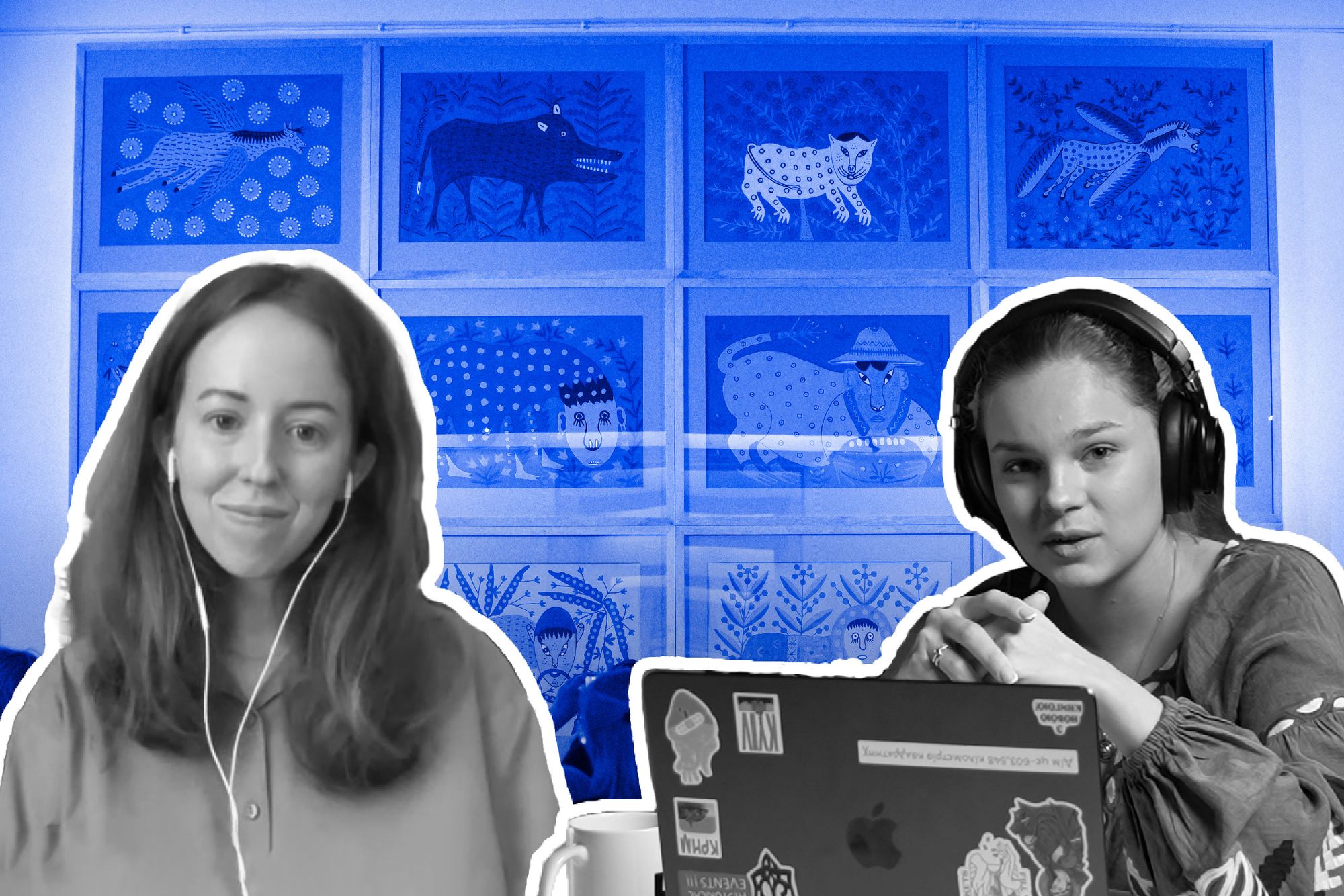 When the pandemic started in 2020, our planned joint reading at the Shevchenko Scientific Society had to be canceled. We had been looking forward to spending time together, at least for a few days in New York (although not the one she loved so much).
After Feb. 24, 2022, the internal calendars of Ukrainians changed forever, and the pandemic simply disappeared, drowned like Atlantis in a sea of new pain. But back then, in the spring of that year, the pandemic was terrifying.
It seemed like we had all become characters in some fantasy, and an army of darkness was closing in on us. The news published daily numbers of how many people died and how many got sick in the States. Victoria would go for walks every evening along the Charles River and call me, and we would talk endlessly.
In the summer, I had to urgently find another place to live after going through a breakup, and I was surrounded by a desert in every sense: The pandemic had disrupted the delicate mechanisms of friendly relationships, Ukraine was far away, and I don't know what would have happened to me then if it weren't for Vika. When I went to look at apartments, she would also look at them with me through video chat, listen to my hesitations, and give advice.
And then she returned to Ukraine. We continued to talk, though less frequently. She had the New York Festival in Donetsk Oblast to attend to, and she immediately invited me (virtually, as I couldn't travel), there were articles and essays, and she threw herself into work; she was in her element.
As our fellow poet Julia Musakovska once pointed out, Vika herself was an elemental force. She always wanted her friends to be as fully involved in her life as possible and, I confess, due to my own work, I couldn't keep up with her, lagging behind, not finishing reading something, or not recording a video she asked for. And she would apologize for overwhelming me and said only that she wanted me to be a part of her life, to know what she was currently living through.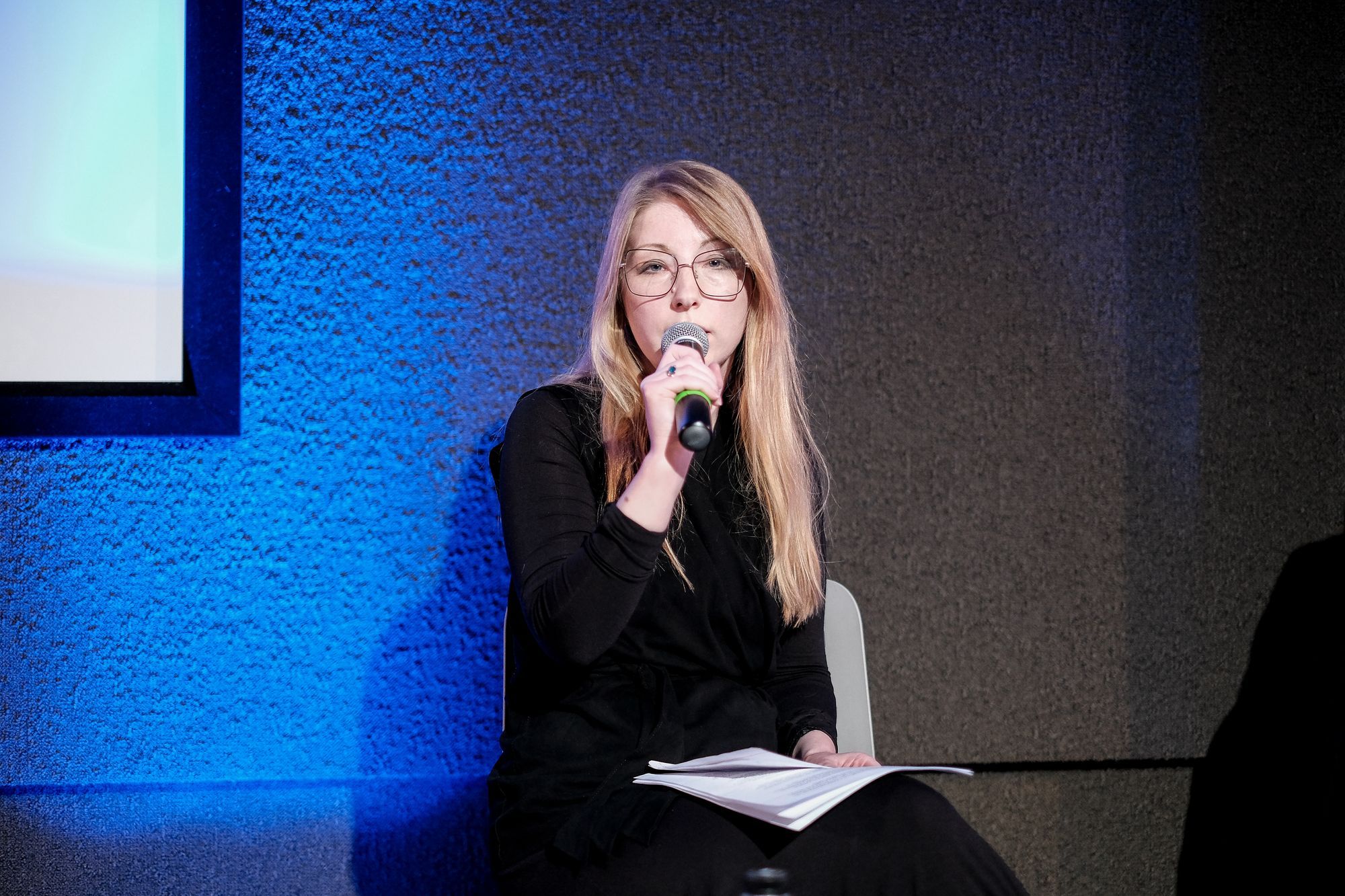 Since February 2022, she did everything she could for her country: she hosted refugees, wrote, made calls, promoted important information, and gathered evidence of war crimes.
She searched for the buried diary of the tortured Volodymyr Vakulenko, the poet and children's writer. She told me about the families she had taken in from the occupied territories, writing about them as though they were her own kin: "They are now my family, and they live with me."
We finally reunited in December 2022, in Krakow, where Vika had come to see her son. I was heading to Ukraine – just for a week and a half, to see my loved ones.
We met in the old city center and embraced as Krakow shone with Christmas lights. I was struck by how much Vika had changed: her hugs, always gentle, had become stronger, and her own strength radiated around her like an ocean around an island.
We spent several hours together, talking: She told me about the human rights organization Truth Hounds with which she was now involved, and I shared my dreams with her, where I found myself in an occupied city, with fires burning, and at the last moment, I was saved by some unknown train. I walked with it, not knowing whose it was, ours or theirs. I heard the Ukrainian language, exhaled, and woke up.
"Oh, poor you," Vika said. "That's quite a secondary trauma you have there." And she asked, "May I hug you? I ask everyone now since I started working with people who have experienced violence."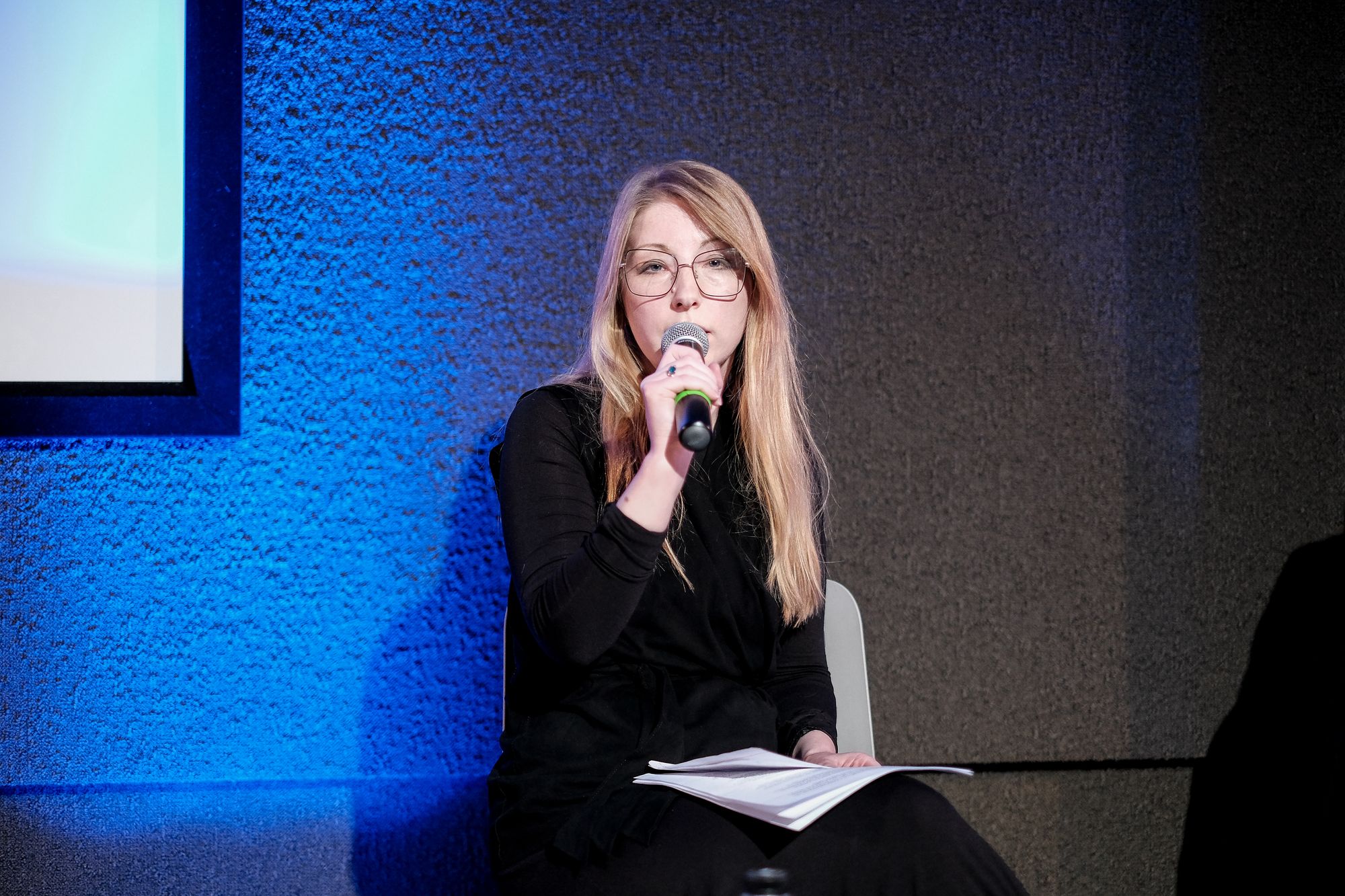 ... What did she write about? I read many of her texts, both published and unpublished, and they were so different. She started writing poems and was shy about them, occasionally sending me one or two with an ironic comment as if it were a moment of indulgence in writing.
As for her prose, I once said that it was a prose of nuance – not just details that, contrary to popular belief, could still be invented, but actual nuances, emotional, historical, and those pertaining to the plot.
"Dom's Dream Kingdom," in particular, captivated me with the discovery of the storytelling dog. Without this, the story would have been tragic, but thanks to this endearing narrator, it became balanced. It was a story that made room for love, not just sorrow. For me, this setting of the novel, this special tone, placed it not only in the context of Ukrainian but also in world literature.
It was a narrative that was not confined to suffering without an exit. Vika wrote not only about how people suffered but also about how they loved (not unlike Imre Kertész, who once said that in his writings he meant to show love in Auschwitz, not just the horror). And furthermore, she loved all her characters equally, making it impossible to guess whom she felt closer to or with whom she associated herself. She maintained balance even in this aspect, her love encompassing everyone, even in these realms.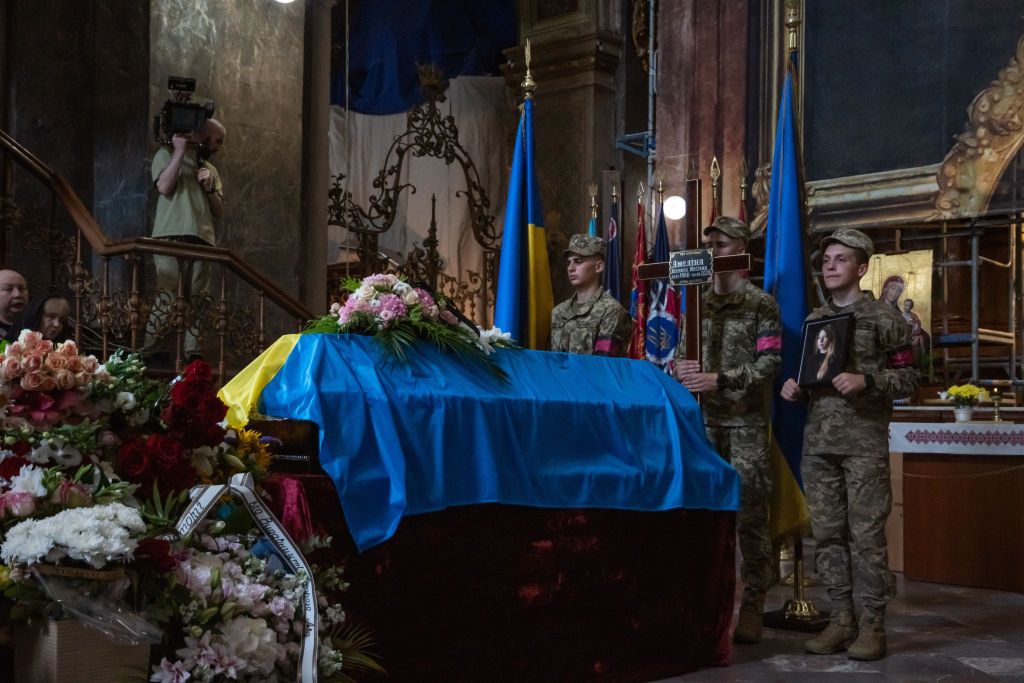 I am finishing this text, this pain for Vika, while outside my window, fireworks are bursting like the cannonade of a new day: Tomorrow is a holiday in the United States, Independence Day. It feels like the sound of war, like the worst of all triggers, the most painful of all reminders.
I pull up my old notes, and social media posts, searching for something, something that I may have forgotten that needs to be said about Vika. I come across some photos that we sent to each other, and I see her gentle face, her beloved black dresses of which she had a whole collection, and I almost scream from the pain.
Loss is when you're afraid to wake up in the morning, to fall out of the safety of a dream.
In the fall, Vika was supposed to go to Paris on a prestigious scholarship from Columbia University, where she was selected out of thousands of candidates to write a non-fiction book about the war, in particular, about women who write about war.
A person of her caliber often doubts themselves and, more than once, Vika wrote to me in a difficult moment, saying that nothing was working out for her in her writing, that everything was somehow not right... But she never doubted this book of hers.
...And in May, a dear person took me, perpetually overwhelmed, to the sea, to a beautiful corner of the world, to an island with cozy coves. The waves were crashing in the bay, and I couldn't resist recording a short video for Vika. She always loved one of my poems, which I call the poem about cats, although there's actually only one line about cats. It's a poem about how all the good forces in the world are on your side.
do you hear – the sea roars?
it says to you: I
am on your side
on your side
(Translated by Olena Jennings)
I spoke these words while recording the waves for Vika, the waves that are for her, forever for her, in this world, and in all possible worlds.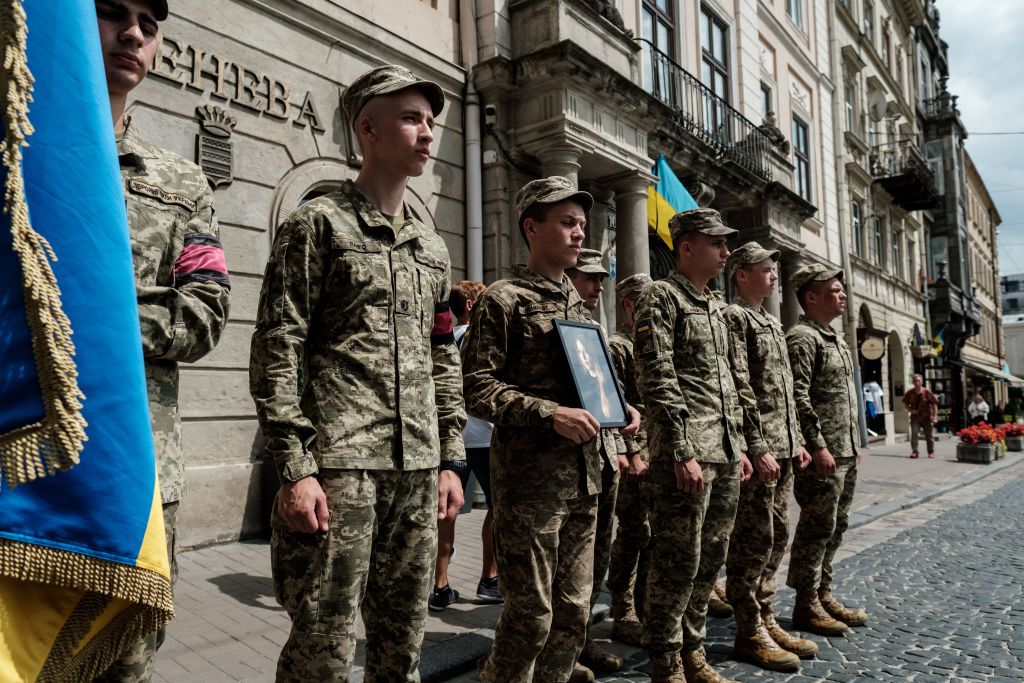 Editor's Note: This article was published by Suspilne Culture on July 4, 2023, and has been translated and republished by the Kyiv Independent with permission. The opinions expressed in the op-ed section are those of the authors and do not purport to reflect the views of the Kyiv Independent.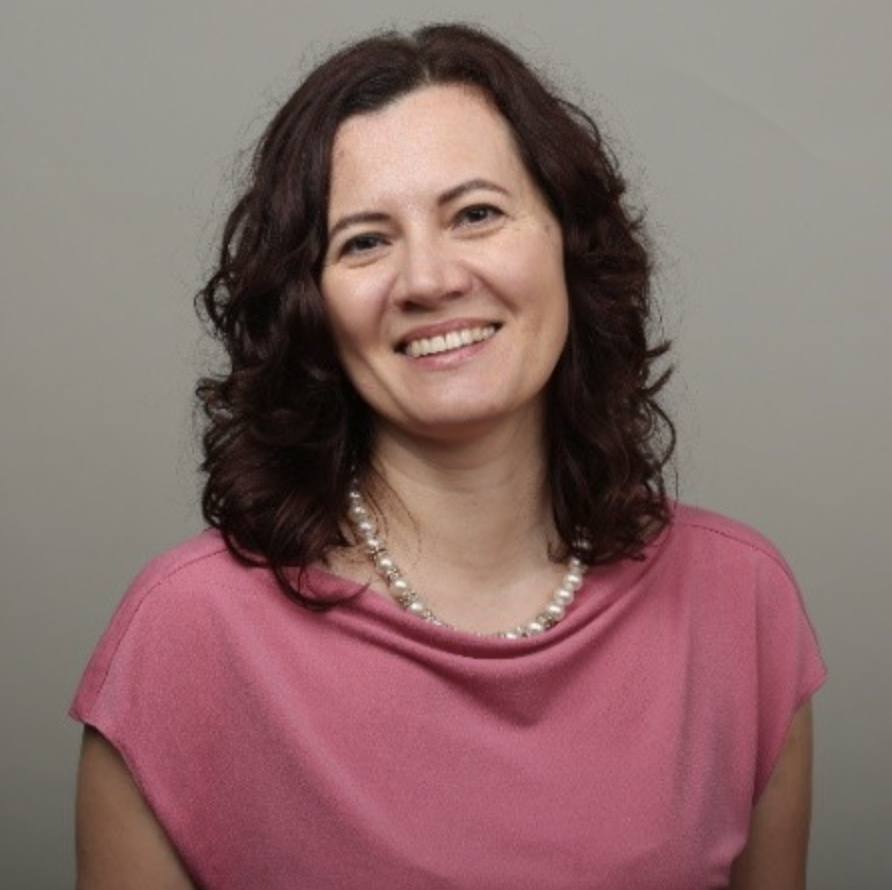 Oksana Lutsyshyna
Oksana Lutsyshyna is a Ukrainian fiction writer and poet. She is the author of three poetry collections, a collection of short stories, and a novel. Lutsyshyna is also a lecturer in Ukrainian studies at the University of Texas at Austin.