This audio is created with AI assistance
Wagner Group Chief Yevgeny Prigozhin claims he will make the Belarusian military "the second (best) army in the world" as convoys of his mercenaries arrive in Belarus.
The European Parliament calls on the International Criminal Court to issue an arrest warrant for Belarusian dictator Alexander Lukashenko for his role in supporting Russia's full-scale war against Ukraine.
Subscribe to the Newsletter
Belarus Weekly
Reports emerge that the EU will impose a series of sanctions against Belarus, including restrictions on battlefield equipment, to parallel sanctions imposed on Russia.
Lukashenko signs a bill allowing authorities to prosecute deceased persons – a move his regime says is aimed at targeting Nazi criminals who committed crimes in Belarus during World War II.
The International Olympic Committee (IOC) formally disinvites the national teams of Russia and Belarus from the upcoming Olympic Games in Paris.
However, the IOC maintains its stance on allowing Russian and Belarusian athletes to participate in the Olympics under neutral flags, even barring London from hosting a prestigious Olympic qualifier event for its restrictions on athletes' participation.
Lukashenko signs bill on people's militia, and ratifies agreement on Russia's military training centers.
Wagner Group mercenaries arrive in Belarus
Wagner Group Chief Yevgeny Prigozhin announced on July 19 that his mercenaries are in Belarus "for a short time" following several announcements the week prior of their arrival.
"What's happening on the front is a disgrace that we don't need to take part in," Prigozhin said. "We need to wait for the moment that we can show what we're worth in full. So a decision has been taken that we will be here in Belarus for some time."
Six convoys of Wagner Group mercenaries arrived in Belarus, Belarusian monitoring group Belarusian Hajun reported on July 18.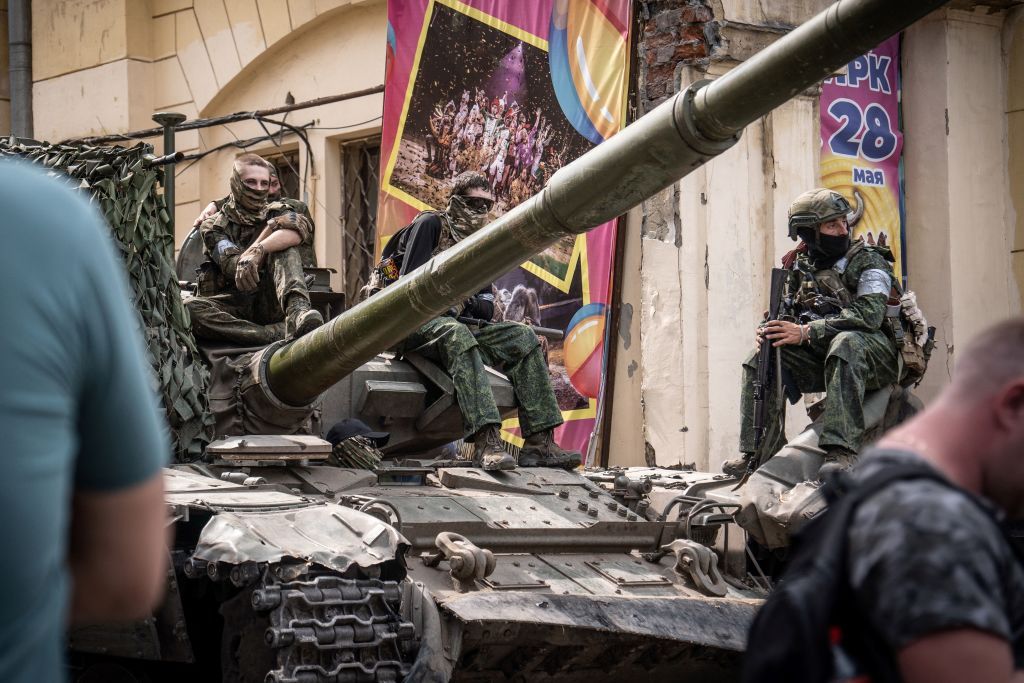 According to the group, which has monitored the movement of Russian forces in Belarus since the start of Russia's full-scale war, the first set of Wagner troops arrived in Belarus on July 15,
Minsk announced the arrival of Wagner contractors on July 14, adding that they are training Belarusian troops at a camp near Asipovichy in Belarus' Mahiliou region.
"Conscripts learn skills like moving across the battlefield, shooting, logistics, and first aid," Belarusian state media said.
Prigozhin commented on the transfer of Wagner troops on July 19, claiming the Wagner Group will make the Belarusian army "the second (best) army in the world." He added that, if necessary, his mercenaries will "intercede" for Belarus.
Lukashenko allegedly helped broker a deal for Wagner Group Chief Prigozhin and his troops to relocate to Belarus after their armed mutiny in late June stopped short of reaching Moscow.
Minsk initially denied that new military camps under construction near the town of Asipovichy, 200 kilometers from the Ukrainian border, were intended for Prigozhin's mercenaries.
The Belarusian Defense Ministry announced on July 14 that it had developed a "roadmap" for future cooperation with the Wagner Group on "training and transferring experience between units of different branches of the armed forces."
Satellite imagery obtained by the New York Times appeared to show increased activity at a military field camp in Belarus, including the arrival of vehicles that resemble those used by the Wagner Group.
Ukrainian State Border Guard Service spokesperson Andrii Demchenko said on July 16 that the Wagner mercenaries stationed in Belarus do not pose a threat to Ukraine.
According to Demchenko, the mercenaries number in the hundreds, not thousands, and are stationed at least 100 kilometers from Ukraine's border. He added that there is "no question of any mass or large-scale establishment" of Wagner mercenaries in Belarus.
According to the Military Intelligence spokesperson Andrii Yusov, there are around 500-700 Wagner mercenaries in Belarus.
However, Poland announced it had transferred two brigades to locations near the Belarusian border amid reports of Wagner's growing presence in Belarus.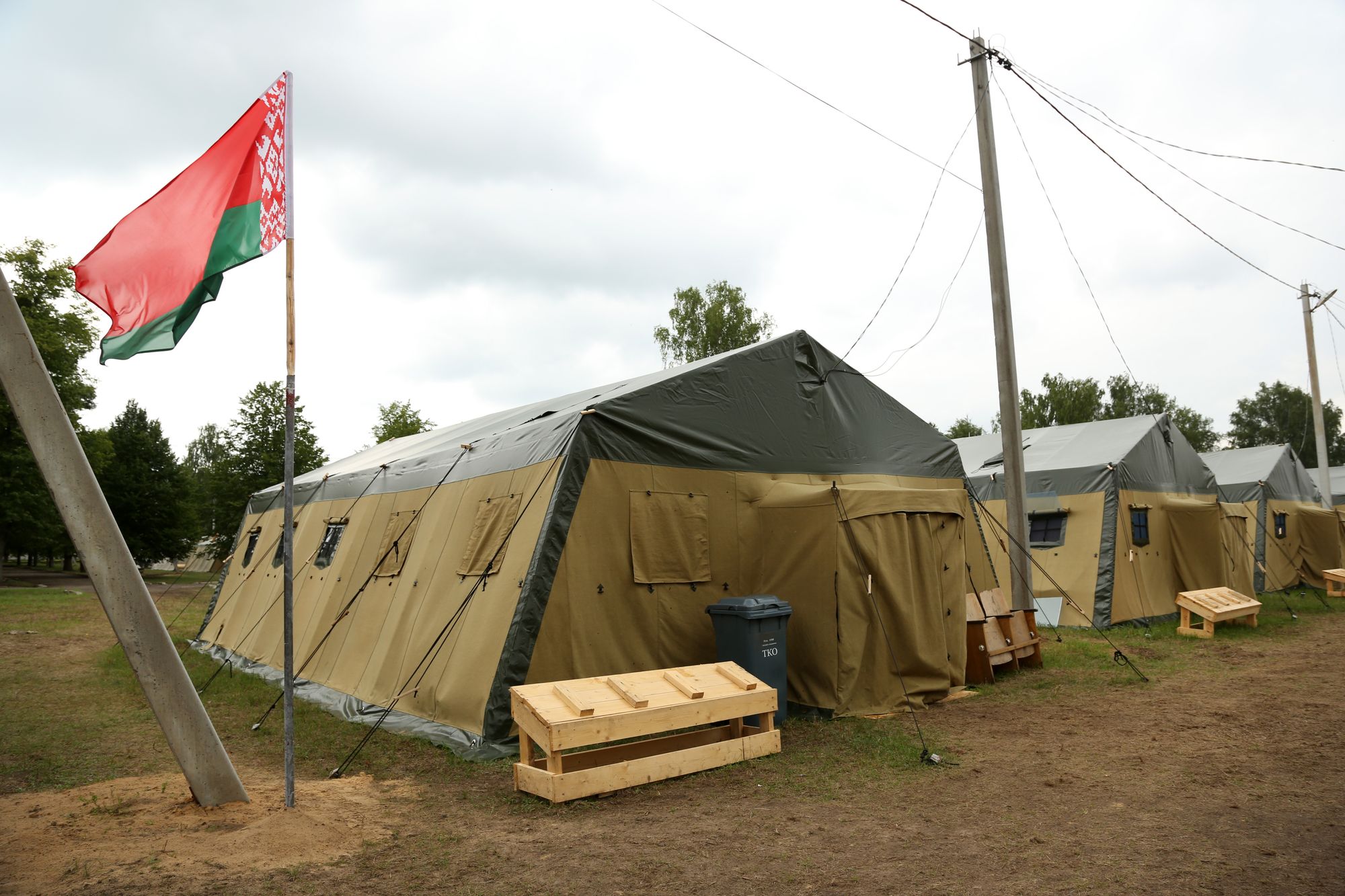 European Parliament calls for ICC arrest warrant against Lukashenko
The European Parliament called on the International Criminal Court (ICC) on July 18 to issue an arrest warrant against Belarusian dictator Alexander Lukashenko.
The EU's legislative body stressed that Lukashenko's regime bears responsibility for crimes committed against Ukraine amid Russia's full-scale war, particularly for the forcible deportation of children from Ukraine's occupied territories.
"With the International Criminal Court (ICC) already having issued arrest warrants for Russian President Vladimir Putin and Russian Children's Rights Commissioner Maria Lvova-Belova, MEPs call on the ICC to consider a similar arrest warrant for (Alexander Lukashenko)," the parliament said in its statement.
The parliament also called for EU institutions and member states to take "all necessary steps" to enable the prosecution of Belarusian authorities "responsible for crimes against humanity and genocide."
The ICC issued an arrest warrant for Putin and Lvova-Belova in March for organizing the illegal transfer of children from Ukraine. Official estimates place the number of children abducted from Ukraine at 20,000, although the figure is likely higher.
Ukraine's Ombudsman Dmytro Lubinets said in May that Ukrainian children, as well as prisoners of war, are being transported to Belarus with the knowledge of authorities in Minsk.
In a broad denouncement of Lukashenko's regime, the European Parliament also condemned the regime's domestic human rights abuses, voiced opposition to the participation of Belarusian athletes in the upcoming Olympic Games, called for the release of political prisoners, and urged tougher sanctions.
The parliament also called for the EU to further push cooperation with Belarus' democratic forces.
There are reportedly nearly 1,500 political prisoners in Belarus, and over 300,000 Belarusians have fled the country amid Minsk's crackdown on those who oppose Lukashenko's regime.
The statement also expressed "great concern" over the "rampant political, economic, military, and cultural subordination of Belarus to Moscow, rendering the country a de-facto satellite state."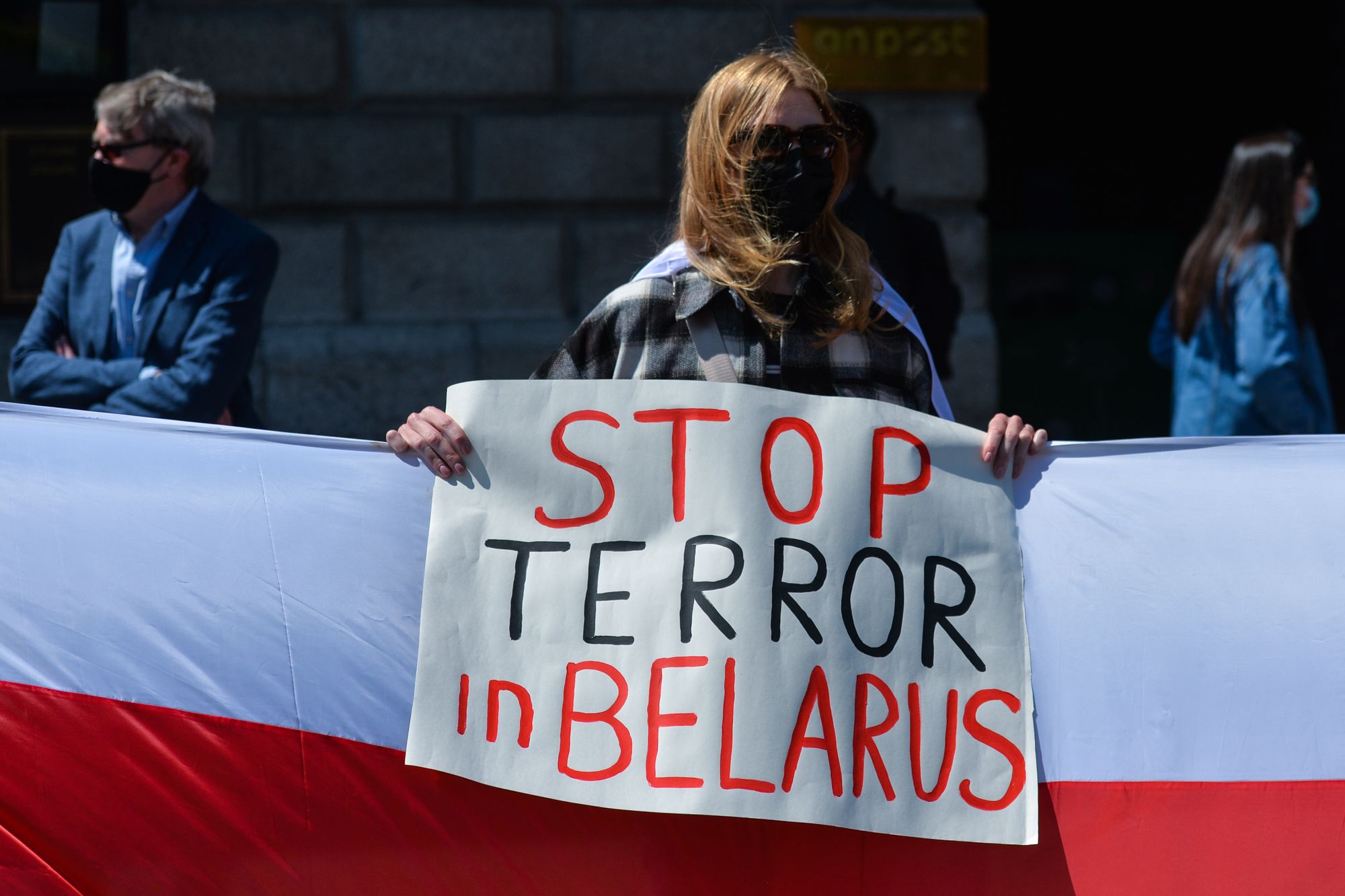 Media: EU to approve military sanctions against Belarus
The EU informally agreed to impose a set of military sanctions against Belarus, Politico reported on July 18, citing three unnamed EU diplomats.
The proposed package reportedly includes restrictions on battlefield equipment, including aviation parts, and will parallel the sanctions imposed on Russia in an attempt to mitigate Moscow's rerouting of sanctioned goods via Belarus.
The European Commission is expected to send EU diplomats the sanctions draft as soon as July 19, after which it could be approved at a meeting the following week, Politico's sources said.
The discussions are reportedly separate from those on how to align sanctions on Minsk with those on Moscow, which have been held up over disputes about whether to exempt Belarusian fertilizer from EU sanctions.
Lithuania has firmly opposed exemptions for Belarusian fertilizers, saying it would give Lukashenko a "lifeline" and do little to ease the global hunger crisis partially caused by Russia's full-scale war against Ukraine.
Poland's permanent representative to the EU, Andrzej Sadoś, told the Polish Press Agency on July 18 that the sanctions will not include an exemption for Belarusian fertilizer.
Meanwhile, Deutsche Welle said that the EU is preparing new sanctions for the anniversary of Belarus' fraudulent presidential election in 2020, which tightened Lukashenko's illegitimate grip on the country.
International Olympic Committee not to invite Russia, Belarus to 2024 Olympic Games
The International Olympic Committee (IOC) announced on July 13 that it will not extend a formal invitation for the 2024 Olympic Games in Paris to the national teams of Russia and Belarus.
Some 203 eligible national Olympic committees (NOCs) will receive their invitations to Paris on July 26 –  Russia and Belarus will be excluded from the list due to their armed aggression against Ukraine.
This decision reportedly does not extend to individual athletes with Russian and Belarusian passports.
In March 2023, the IOC recommended that Russian and Belarusian athletes be allowed to participate in international competitions, provided they do so as "individual neutral athletes."
The IOC has not yet taken a decision on Russian and Belarusian citizens competing as neutral athletes at the 2024 Paris Olympic Games but promised to resolve the issue at an "appropriate time."
IOC President Thomas Bach said on July 18 that athletes from Russia and Belarus should not be penalized for the actions of their governments and be allowed to compete internationally under neutral flags.
"We have a mission to unite all the athletes in the world in a peaceful competition. We have the responsibility not to punish athletes for the acts of their governments."
Bach noted that the IOC is not in a rush to decide on their participating: "We will take our time. We want to be diligent and be as confident as possible that we are making the right decision."
Over 30 countries have urged the IOC to continue its ban on Russia and Belarus for competing in international sporting events, including the 2024 Olympic Games.
Ukraine's government announced it will boycott all competitions with Russian or Belarusian athletes in attendance.
IOC barrs London from hosting Olympic qualifying events
The IOC informed the British Olympic Association (BOA) on July 19 that London is blocked from hosting an event for new Olympic sports in the lead-up to the 2024 Olympic Games due to the U.K. government's stance on Russian and Belarusian athletes.
Until the announcement, London was set to host the "Olympic Qualifier Series" for breakdancing, skateboarding, sport climbing, and BMX freestyle in June 2024.
According to The Times, the IOC's decision is based on London's requirement that Russian and Belarusian athletes sign a personal declaration of neutrality and agree not to support Russia's war against Ukraine if they wish to compete in the U.K.
Athletes must reportedly proclaim that they will not support Vladimir Putin's presidency, and must not be funded by Moscow.
The IOC claimed the requirement on state funding discriminates against athletes in lesser-known sports, even if they declare their neutrality, and that such declarations could put athletes in danger when they return home.
The IOC has received a lot of criticism for its stance on Russian and Belarusian athletes' participation in the upcoming Olympic Games.
The Council of Europe urged the complete ban of Russian and Belarusian athletes from participating in the Olympics "as long as Russia's war of aggression" against Ukraine continues.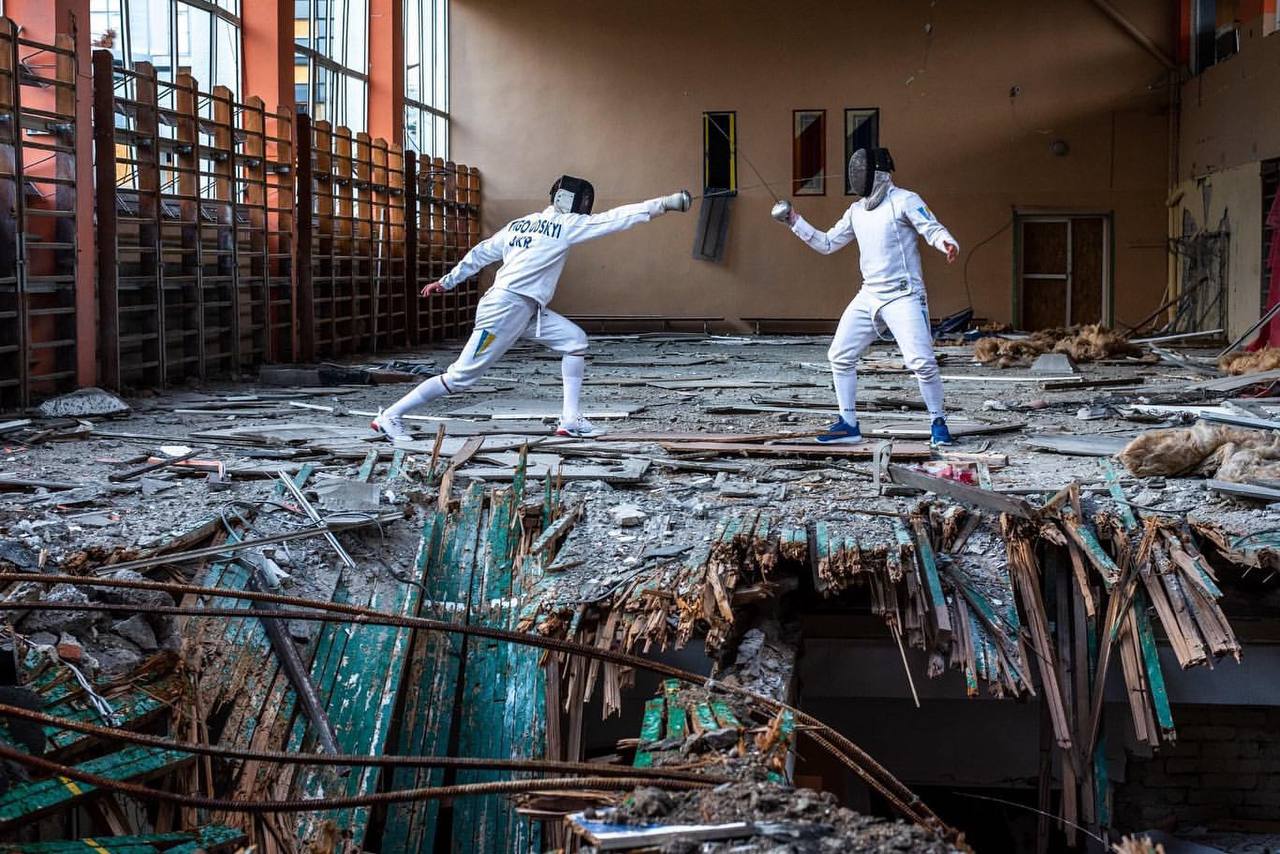 Lukashenko signs bill permitting prosecution of deceased persons
Lukashenko signed a bill on July 17 allowing the prosecution of deceased persons, a move his regime says is aimed at targeting Nazi criminals who avoided prosecution for crimes committed in Belarus during World War II.
Adopted changes allow Belarusian authorities to open criminal cases for crimes with no statute of limitation: waging aggressive war, terrorism, genocide, ecocide, violating laws, and customs of war.
The Belarusian Prosecutor General's Office announced that Uladzimir Katruk, who Belarusian authorities say collaborated with the Nazis during World War II, is the first case.
Belarusian authorities claim Katruk took part in the Khatyn massacre in 1943, during which the Schutzmannschaft Battalion 118 slaughtered the inhabitants of the Belarusian village of Khatyn.
Picture of hope
The Spotlight segment provides readers with the historical context of contemporary events in Belarus.
On July 16, 2020, the picture of Sviatlana Tsikhanouskaya, Veronika Tsepkalo, and Maria Kalesnikava toured every news outlet's front page giving hope to hundreds of thousands of Belarusians.
The three main opposition leaders united their campaigns to form a joint ballot in the upcoming presidential elections.
On July 14, Belarus' Central Electoral Committee, headed by Lidziya Yarmoshina, a staunch Lukashenko ally that oversaw all elections since 1994, registered five candidates to take part in the 2020 presidential election.
Lukashenko's main opponents were dismissed on false pretenses.
All top candidates – entrepreneur Valery Tsepkalo, activist Siarhei Tsikhanouskiy, and businessman Viktar Babaryka – were banned from taking part in the election.
Surprisingly, Tsikhanouskiy's wife, Sviatlana Tsikhanouskaya was registered to take part in the election on behalf of her detained husband.
On July 16, the leaders of the election teams of the dismissed politicians, the wife of Valery Tsepkalo, Veranika Tsepkalo, and the head of Viktar Babaryka's electoral team Maria Kalesnikava, joined forces with Sviatana Tsikhanouskaya and announced the joint agenda.
The united opposition planned to win the election and to organize a new round of free and fair presidential elections with all candidates. Tsikhanouksaya pledged no ambition to become a president and became the candidate of hope.
Tsikhanouksaya's rally in Minsk gathered over 63,000 attendees, and the rallies in regional centers amassed up to 20,000 people. For several weeks before the Aug. 9 vote, Belarusians had hoped that they could influence the election's result.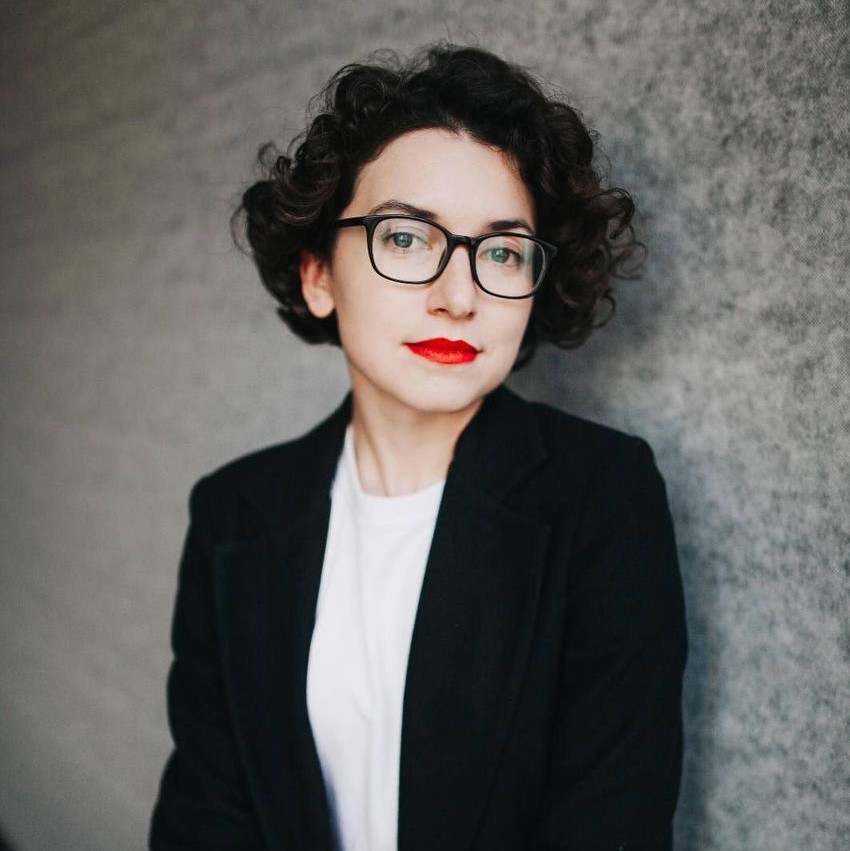 Maria Yeryoma
contributing author
Maria Yeryoma is a Belarusian media manager and a contributing author at the Kyiv Independent. She recently led the commercial "special projects" at TUT.BY — the biggest independent online media in the country. In May 2021, TUT.BY was raided by Belarus authorities leaving 15 employees in custody and forcing the team to leave the country to continue their work. Maria moved to Kyiv and helped establishing a new media outlet — Zerkalo.