This audio is created with AI assistance
Belarusian dictator Alexander Lukashenko and his Russian counterpart Vladimir Putin meet near Moscow to discuss further cooperation as Minsk prepares to produce Russian military aircraft.
Meanwhile, a leaked document revealed that the Kremlin plans to take over Belarus by 2023, according to a joint investigation by the Kyiv Independent.
Over 30 countries, including France, urge the International Olympic Committee to continue its ban on Russian and Belarusian athletes competing in the 2024 Olympics in Paris.
Minsk expels three Polish diplomats amid growing tensions with Warsaw and more border crossing closures.
Belarus' parliament approves a second reading for a bill that would authorize capital punishment for high treason.
At the 2023 Munich Security Conference, Belarusian opposition leader Sviatlana Tsikhanouskaya reiterates the importance of a democratic Belarus for regional security.
Leaked document reveals alleged Kremlin plan to take over Belarus by 2030
A group of U.S. and European media outlets, including the Kyiv Independent, has obtained a 17-page document allegedly detailing Russia's plans to subjugate Belarus and dismantle its independence.
The document details Russia's future steps to take full control of Belarusian political, economic, and military spheres by the end of the decade.
According to the document, by 2030, Belarus should have a single currency and tax system with Russia, and its media space must be under Russian control. The Belarusian army must comply with Russian regulations, while all key military production must be transferred from Belarus to Russia.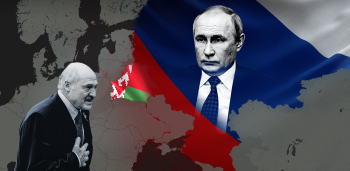 According to representatives of one Western intelligence service, who spoke on condition of anonymity, the two-part document is the joint effort of several agencies: Russia's domestic, foreign, and military intelligence services worked on the draft strategy presented in the leaked files.
The source alleges that the document was created in 2021 by the Kremlin's Directorate for Cross-Border Cooperation. According to the leaked document, Russia's end goal is to finalize the merger of Russia and Belarus into a Moscow-run Union State by 2030.
Putin, Lukashenko meet in Russia to discuss further cooperation
A week prior to the anniversary of Russia's full-scale invasion of Ukraine, Belarusian dictator Alexander Lukashenko and his Russian counterpart Vladimir Putin met in Novo-Ogaryovo, near Moscow in Russia.
Their discussion reportedly focused on "economic, military, and political issues." Putin claimed bilateral trade between Russia and Belarus hit over $43 billion in 2022, and Lukashenko said Minsk has completely fulfilled its defense and security agreements with Moscow.
Lukashenko added that Belarus is prepared to begin manufacturing Russian Su-25 aircraft, which he said have been effective in Ukraine.
While Lukashenko claimed that he does not intend to send Belarusian troops to Ukraine, he said on Feb. 16 that he would do so if "at least one (Ukrainian) soldier sets foot in Belarus to kill my people."
"If they (Ukraine) commit aggression against Belarus, the answer will be immediate… The war will acquire a completely different scale," he added.
Lukashenko also said he wants to host a meeting between Putin and U.S. President Joe Biden to find a so-called "end" to the war.
Over 30 countries urge IOC to continue ban on Russian, Belarusian athletes competing in Olympics
Thirty-four countries have called on the International Olympic Committee (IOC) to continue banning Russian and Belarusian athletes from competing in international sports events, including the 2024 Olympic Games.
The IOC said in January that it plans to allow Russian and Belarusian athletes to participate in the 2024 Olympics under a neutral flag, despite President Volodymyr Zelensky's plea to exclude them.
"We have strong concerns on how feasible it is for Russian and Belarusian Olympic athletes to compete as 'neutrals' – under the IOC's conditions of no identification with their country – when they are directly funded and supported by their states," a statement by the U.K. Culture, Media, and Sports Department said on Feb. 21.
"The strong links and affiliations between Russian athletes and the Russian military are also of clear concern," the statement said.
France, which will host the Olympics in 2024, is one of the signatories. The U.S., Japan, Germany, the U.K., Greece, and South Korea are also among the countries that signed the statement.
"We also note that Russia and Belarus have it in their own hands to pave the way for their athletes' full return to the international sports community, namely by ending the war they started."
Belarus expels Polish diplomats amid rising tensions
Minsk has expelled three Polish diplomats, including a Polish border-guard liaison official and two members of the Polish Consulate in the Belarusian city of Hrodna, Poland's Foreign Ministry said on Feb. 20.
"We are thinking about a good and proper response to this," Polish Foreign Ministry spokesperson Lukasz Jasina said.
A few hours later, Warsaw halted the transit of Belarusian vehicles at the Kukuryki-Kozlowicze border crossing on Feb. 21 – a move it said was linked to Minsk placing restrictions on Polish vehicles crossing at Belarus' borders with Lithuania and Latvia.
Poland-Belarus relations have deteriorated amid the Belarusian-engineered migrant crisis, which saw thousands of asylum seekers attempt to cross into the EU from Belarus through Poland.
On Feb. 8, a Belarusian court sentenced Polish-Belarusian journalist and activist Andrzej Poczobut to eight years in prison – a move that Poland's Foreign Ministry condemned.
Two days later, Warsaw said it could close all remaining border crossings into Belarus.
Belarusian authorities approve bill on capital punishment for high treason
The Belarusian parliament's lower chamber approved the last reading of a bill on Feb. 21 that would permit the death penalty for high treason for civil servants and military personnel.
The bill also proposes increasing the time people suspected of espionage and treason can be detained.
Before Lukashenko can approve the bill, it must go through the parliament's upper chamber.
The bill also includes criminal prosecution for "discrediting the Belarusian military." A fine for crimes against the state ranging from approximately $6,450 to $644,900 was also proposed.
Tsikhanouskaya attends Munich Security Conference
Belarusian opposition leader Sviatlana Tsikhanouskaya attended the 2023 Munich Security Conference, where world leaders gathered to discuss the Kremlin's ongoing war.
"I believe that democratic changes in Belarus will be the best help for Ukraine's victory," she said. "They will also help to stop Putin's bloody war of aggression."
Tsikhanouskaya outlined five steps for positive change in Belarus, including leaving the Union State of Russia and Belarus and the Collective Security Treaty Organization (CSTO), normalizing relations between Belarus and its neighbors, including Ukraine, and furthering cooperation with EU member states and European institutions.
"Belarus should not be the source of constant threats but a responsible contributor to the stability and peace in the region," she said.
Reuters: Belarus plans to form over 100,000-strong volunteer military force
Belarusian dictator Alexander Lukashenko said on Feb. 20 that he had ordered the formation of a new volunteer territorial defense in the country, justifying the decision by adding that everyone should know how to "handle weapons" and be ready to respond to an act of aggression.
"The situation is not easy," he said at a Belarus' Security Council meeting, according to Reuters. "I have said more than once: every man – and not only men – should be able to at least handle weapons."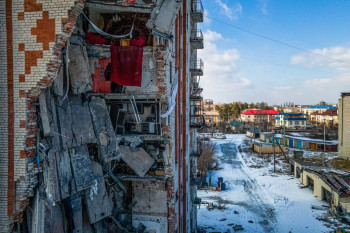 Belarusian Defense Minister Viktor Khrenin said the territorial defense force would be comprised of 100,000 to 150,000 volunteers, ideally located in every settlement across the country.
Khrenin first announced the creation of a "people's militia" in May 2022.
Trial for Nexta Live editor, founders begins in Minsk
The trial of Raman Pratasevich, a former editor for opposition Telegram channel Nexta Live, began at the Minsk regional court on Feb. 16. Nexta Live founders Stsiapan Putsila and Yan Rudzik are being tried in the same case, albeit in absentia.
The co-defendants are accused of creating and participating in a so-called "extremist group," "undermining national security," and other politically motivated charges. They are also being made to pay nearly $11.9 million to cover the alleged negative impact of their Telegram channel on Belarus.
If found guilty, they may be sentenced to up to 15 years in jail.
Nexta Live extensively covered the protests that followed the fraudulent Belarusian presidential election in 2020.
Pratasevich fled Belarus in 2019 but was detained when his commercial flight from Athens to Vilnius was forced to land in Minsk while flying over the country. On July 19, 2022, the International Civil Aviation Organization (ICAO) found Belarus guilty of orchestrating the forced landing of Ryanair Flight FR4978.
According to the ICAO, forced landing constitutes an offense under the Montreal and Chicago conventions.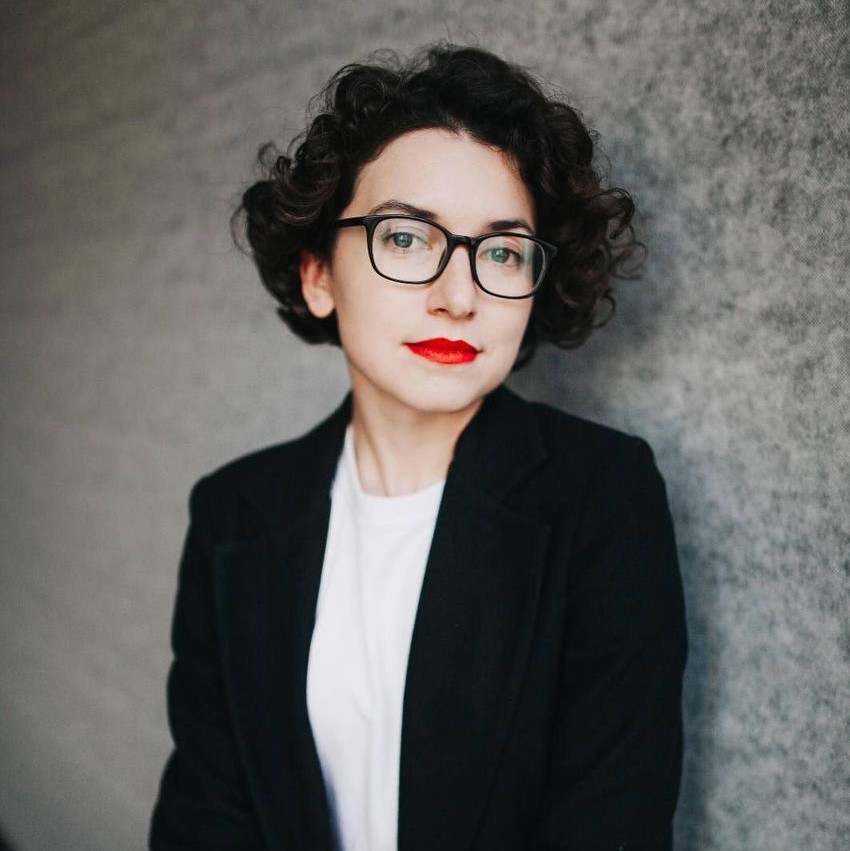 Maria Yeryoma
contributing author
Maria Yeryoma is a Belarusian media manager and a contributing author at the Kyiv Independent. She recently led the commercial "special projects" at TUT.BY — the biggest independent online media in the country. In May 2021, TUT.BY was raided by Belarus authorities leaving 15 employees in custody and forcing the team to leave the country to continue their work. Maria moved to Kyiv and helped establishing a new media outlet — Zerkalo.