This audio is created with AI assistance
Belarus dictator Alexander Lukashenko says nuclear weapons are already on their way to Belarus, claiming Russia will give nukes to any country that joins the Union State.
Poland sanctions over 300 Belarusian officials and suspends freight traffic for Russian and Belarusian vehicles at its border in response to Minsk's decision to detain a Polish-Belarusian journalist.
A political prisoner renounces her Belarusian citizenship to protest against the life-threatening conditions of her imprisonment.
Lithuania urges Belarus to cease operations at its nuclear power plant amid ongoing safety concerns.
Belarus erects anti-tank obstacles along a 2-kilometer segment of its border with Ukraine.
Subscribe to the Newsletter
Belarus Weekly
Lukashenko claims transfer of Russian nukes to Belarus underway
Lukashenko claimed on May 28 that Russia will give nuclear weapons to any state that joins the Union State of Russia and Belarus. "It's very simple. The union of Belarus and Russia should be entered into, and that's all: There will be nuclear weapons for all," he claimed.
Russian officials have not issued any comments.
Shoigu said control over the nukes, as well as decisions regarding their use, remain with the Kremlin, adding that Russia may take "additional measures" going forward to "ensure the security of the Union State and respond to the military-political situation."
Russia and Belarus are formally part of a so-called "Union State," an agreement aimed at deepening the two countries' political and economic integration.
Kazakh President Kassym-Jomart Tokayev responded to Lukashenko's words: "I appreciate your joke."
He added that Kazakhstan follows the Treaty on the Non-Proliferation of Nuclear Weapons and has no interest in the spread of nuclear weapons.
NATO, the EU, and the U.S. have condemned the decision to transfer nuclear weapons to Belarus.
NATO called the move "dangerous and irresponsible," EU diplomacy chief Josep Borrell said it is a "step which will lead to further extremely dangerous escalation."
"Any attempt to further escalate the situation will be met by a strong and coordinated reaction," Borrell added.
However, the White House noted on May 26 that it had not changed its nuclear threat assessment following Russia and Belarus' nuclear agreement, as it had not observed "any indications Russia is preparing to use nuclear weapons in Belarus."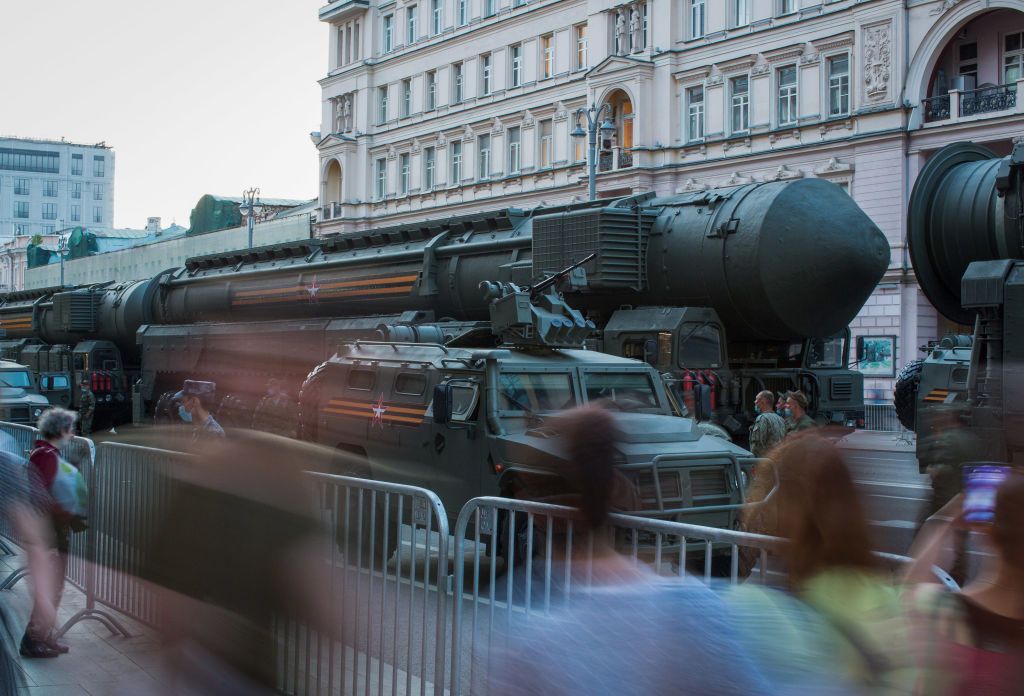 Poland sanctions 365 Belarusians, suspends freight traffic across border
Polish Interior Minister Mariusz Kamiński announced on May 29 that 365 Belarusian citizens and 20 entities had been added to Poland's sanctions list. Those sanctioned will be barred from entering Poland and other Schengen zone countries, and their assets in Poland will be frozen.
Those sanctioned include 159 Belarusian parliament members, 76 judges, seven prosecutors, and 28 law enforcement officers.
"Other members of parliament have already been placed on the Polish sanctions list," the Polish government's press service said. "Thus, sanctions already apply to all members of the Belarusian parliament."
The move is part of Warsaw's reaction to the Belarusian Supreme Court's upholding of a decision to sentence Polish-Belarusian journalist Andrzej Poczobut to eight years in prison. Poczobut was charged with "encouraging actions aimed at harming national security," which Poland calls politically motivated and unjust.
"Poland is a window to the world for Belarus, and Belarus should use this window wisely and rationally," Poland's Deputy Foreign Minister Maciej Wasik said. "We will not agree with any persecution of Polish figures."
Kaminski signed an order the same day suspending freight traffic for Russian and Belarusian vehicles crossing the border with Belarus, according to Polish media.
The restriction applies to trucks, tractor-trailers, trailers, and semi-trailers registered in either country and will enter into effect on June 1 and last "until further notice."
Poland-Belarus relations have deteriorated since the Belarusian-engineered migrant crisis, which saw thousands of asylum seekers attempt to cross into the EU from Belarus through Poland.
Political prisoner files to renounce her citizenship protesting torture-like conditions of arrest
Belarusian national Palina Sharenda-Panasiuk attempted to renounce her Belarusian citizenship in protest against the torture she faces while being incarcerated, according to the statement published by her husband, Andrei Sharenda, on May 26.
"Palina realizes that her life is being pulled out of her and tries to resist. From the moment she renounces her citizenship, Palina ceases to obey the laws of the occupation administration and refuses to comply with orders.
"Palina emphasizes that she remains a Belarusian, a patriot of her motherland, and would fight for the country's freedom until the end of her life," the statement reads.
Sharenda-Panasiuk filed a formal application to give up her Belarusian citizenship and was escorted from her cell to undergo a psychiatric examination. Her location has been unknown since.
Sharenda-Panasiuk has a liver condition. As a result, she can barely walk, and her eyesight is severely damaged by poor lighting inside the cell.
"They're killing her slowly but purposefully," Andrei Sharenda said.
The activist from Brest, Palina Sharenda-Panasiuk, was charged with alleged violence against law enforcement, insulting a representative of authority and Lukashenko personally. She faces a two-year sentence.
Nearly 1,500 Belarusians are officially recognized as political prisoners. In detention, they face torture-like treatment, isolation from other inmates, arbitrary punishments, and medical and legal help deprivation.
The most prominent political opponents are isolated from any means of communication with the outside world, their health conditions and locations are unknown. Often, the last resort for a political prisoner to protest the cruel conditions of the arrest is self-harm.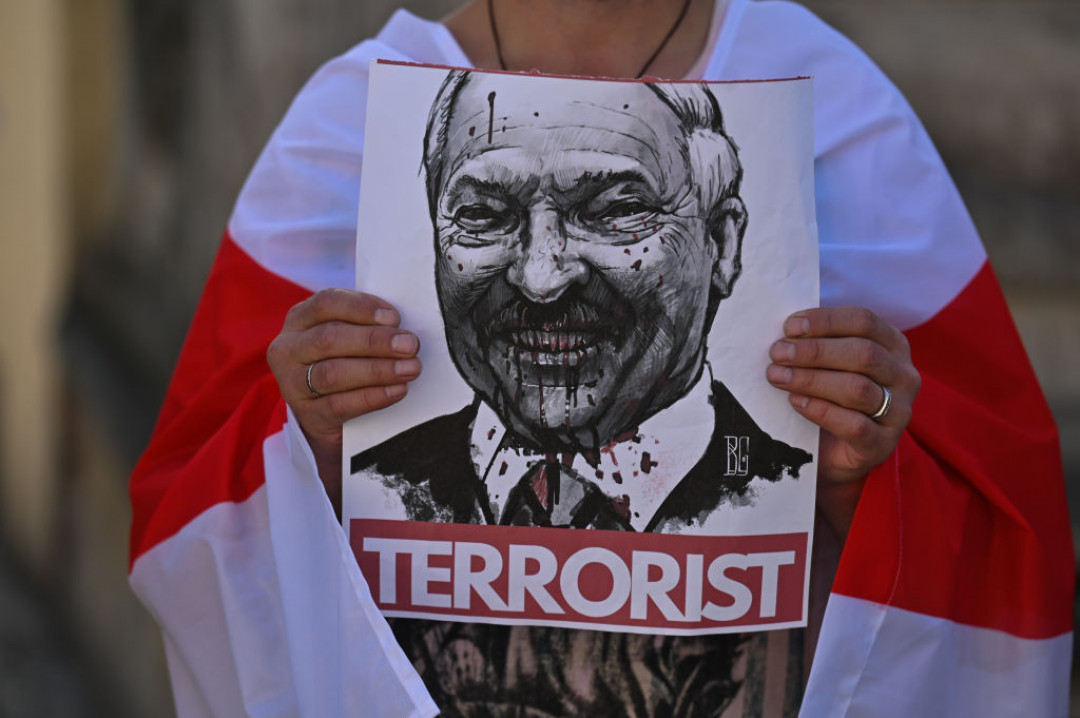 Lithuania urges closure of nuclear plant in Belarus amid safety concerns
Lithuania's State Nuclear Power Safety Inspectorate (VATESI) called on Belarus to stop the operation of its nuclear power plant in Astraviets until all nuclear safety issues had been resolved.
The agency has reportedly requested that Belarusian authorities provide information on one of the plant's reactors, which it is concerned was contaminated with organic substances, as well as a part of the plant contaminated with radionuclides.
On March 9, Lithuania's Defense Ministry released a report accusing Belarus and Russia's state nuclear company Rosatom of concealing defects in the nuclear plant's reactors.
According to Lithuanian intelligence, in May 2022, cracks in the plant's first reactor were spotted. The information was concealed, while required maintenance wasn't performed.
The Belarusian Energy Ministry denied Lithuania's allegations and did not provide the requested information.
Belarus fortifies section of border with Ukraine
Belarus has fortified around 2 kilometers of its border with Ukraine, according to satellite imagery by Planet Labs from May 25.
The images indicate that Belarusian forces have set up defensive structures, including square-pyramidal anti-tank obstacles ("dragon's teeth"), 20 kilometers from its border with Ukraine and around 10 kilometers from the Belarusian city of Homiel.
Belarusian Hajun first observed the "dragon's teeth" on May 18. The Belarusian watchdog also reported the construction of fortifications in the area. The reason for their placement is currently unknown.
A local Belarusian media outlet also observed the installation of three checkpoints nearby.
The chairman of Homiel's Executive Committee claimed the checkpoints were installed as part of planned territorial defense drills taking place between May 11 and June 2.
---
---
Third anniversary of Tsikhanouski's arrest
The Spotlight segment provides readers with the historical context of contemporary events in Belarus.
May 29 marks the third year since Belarusian opposition blogger Siarhei Tsikhanouski was arrested on politically motivated charges amid his bid for the Belarusian presidency.
Tsikhanouski was the first of Lukashenko's political opponents to have announced his intention to run in the election; he was also the first to be imprisoned.
The then-41-year-old from Homiel had amassed over 100,000 followers on his YouTube channel, "Strana dlya zhizni" ("A Country to Live In"), where he discussed political topics, conducted interviews with Belarusian opposition politicians, and engaged with citizens across the country.
Belarusian authorities first detained Tsikhanouski on May 6 during one of his live streams for participating in protests against the further integration of Russia and Belarus in December 2019. The administrative detention prevented him from running in the presidential election, so his wife, Sviatlana Tsikhanouskaya, ran instead.
After his brief detention, Tsikhanouski joined his wife in gathering signatures nationwide to support her candidacy. However, Tsikhanouski was arrested by local police on May 29, 2020, while trying to get signatures for Sviatlana in Hrodna.
He was sentenced to 18 years in a maximum-security penal colony in December 2021 for "inciting hatred," "organizing mass discord," and "interfering in the work of Belarus' Central Election Committee."
The international community has condemned Tsikhanouski's arrest, dismissing it as politically motivated.
While Tsikhanouskaya was the only opposition politician to have made it to the presidential election, she lost an election widely recognized as fraudulent, tightening Lukashenko's dictatorial rule over the country.
Independent reports suggest she would have won a fair count. She has since gone into exile, where she continues to rally for a Belarus free from Lukashenko's dictatorial regime.
In June 2022, Minsk labeled Tsikhanouski a so-called "terrorist."
The label deprives inmates of financial support and may also serve as grounds for additional charges punishable by death, as per the new capital punishment legislation.
On Feb. 27, Belarusian prosecutors gave him an additional year and a half in prison for allegedly "systematically disobeying the legal requirements" of his sentence and "provoking conflicts, including with cellmates."
He has since been deprived of contact with the outside world, and nobody has contacted him for over two months.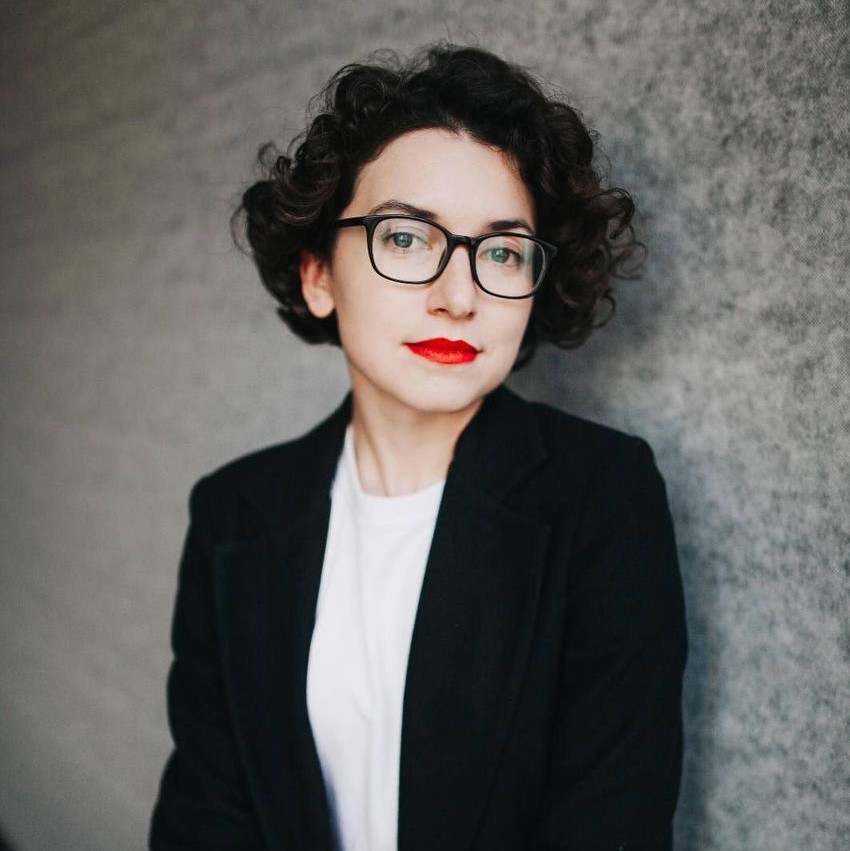 Maria Yeryoma
contributing author
Maria Yeryoma is a Belarusian media manager and a contributing author at the Kyiv Independent. She recently led the commercial "special projects" at TUT.BY — the biggest independent online media in the country. In May 2021, TUT.BY was raided by Belarus authorities leaving 15 employees in custody and forcing the team to leave the country to continue their work. Maria moved to Kyiv and helped establishing a new media outlet — Zerkalo.