This audio is created with AI assistance
Belarus' dictator Alexander Lukashenko visits fellow Russian ally Iran to discuss the countries' bilateral relations and look into ways to potentially bypass growing international sanctions.
In Belarus, Lukashenko signed a law introducing the death penalty as punishment for civil servants and military personnel convicted of high treason.
Belarusian authorities conducted mass arrests nationwide in the aftermath of the Machulishchy military airfield explosion in late February.
Meanwhile, more politically-motivated trials begin in Belarus.
The head of Vitsebsk Oblast's Executive Committee signs an economic cooperation agreement with Russian proxies in occupied Crimea. Despite Minsk not officially recognizing Russia's illegal annexation of Crimea,
Lukashenko has falsely claimed that the peninsula is Russian on numerous occasions.
Subscribe to the Newsletter
Belarus Weekly
Lukashenko visits Iran to discuss bilateral relations
Belarusian dictator Alexander Lukashenko conducted a state visit to Tehran on March 12, meeting with the Iranian leadership.
Lukashenko and Iranian President Ebrahim Raisi reportedly discussed the countries' bilateral relations, with an "emphasis on trade and economic cooperation," including industry, agriculture, transport, and logistics.
According to Belarusian state-controlled media BelTA, trade between Belarus and Iran exceeded $100 million last year.
Lukashenko also met with Iran's Vice-President Mohammad Mokhber, parliament Speaker Mohammad-Baqer Qalibaf, and Ayatollah Ali Khamenei, Iran's supreme leader.
The Institute for the Study of War (ISW) suggested that Lukashenko's visit is potentially an element of "the Kremlin's wider effort to secure continued Iranian support in the face of international sanctions."
Raisi reportedly said cooperation with Belarus could allow both countries to counter sanctions.
U.S. State Department spokesperson Ned Price also noted that Lukashenko's visit was an "extension of the deepening relationship between Iran and Russia."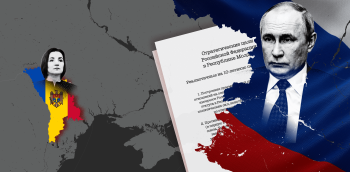 The governments of both Belarus and Iran have provided assistance to Russia amid its full-scale invasion of Ukraine.
Belarus is a co-belligerent in Russia's war, having served as a launching pad for Russian attacks on Ukraine. It has also provided Russian forces training, medical assistance, and intelligence support.
While Belarus' army is not directly involved in Russia's full-scale invasion, the countries' militaries have held joint drills, and Lukashenko has emphasized his support for Moscow on numerous occasions.
In late February, Lukashenko's state visit to Beijing came amid concerns over China's potential provision of lethal aid to Russia.
Meanwhile, Iran has been subject to international sanctions for its production and provision of drones to Russia. Russia has been using Iranian-made kamikaze drones to attack Ukraine since September, launching attacks against civilians and destroying energy facilities across the country.
Belarus introduces capital punishment for high treason
Lukashenko approved a law on March 9 permitting the death penalty for civil servants and military personnel convicted of high treason.
The law will enter into effect on March 24.
Additionally, people accused of "discrediting the Belarusian military" can be criminally prosecuted. Those suspected of espionage and treason can be detained for a longer period.
A fine for crimes against the state ranging from approximately $6,450 to $644,900 was also included.
The law aims to bolster the state's so-called fight against "crimes of an extremist and anti-state orientation," a phrase often used by Belarusian authorities to facilitate their crackdown on anti-regime activists.
Belarus is the only country in Europe that still has the death penalty. It is already in effect for crimes like murder and attempted acts of terrorism.
Execution is reportedly conducted by firing squad.
Russian aircraft explosion spurs mass arrests across Belarus
Belarus' Interior Ministry conducted mass arrests across the country in the aftermath of the Machulishchy military airfield explosion in late February, which damaged a Russian aircraft.
The Interior Ministry said on March 10 that five people received criminal charges in connection to the incident. Arrests were also made in the cities of Homiel and Hrodno.
The ministry added that it has "intensified its efforts" in identifying citizens allegedly involved in so-called "extremist" and "terrorist" organizations.
BYPOL, an initiative of exiled Belarusian law enforcement, claimed to have conducted the attack with drones, adding that everyone involved managed to escape the country.
Lukashenko claimed that Belarusian authorities arrested several people responsible for the attack, saying they had acted "under the command of Ukraine's Security Service and the CIA." He provided no evidence to support his allegation.
Ukraine's Foreign Ministry spokesperson Oleh Nikolenko dismissed Lukashenko's accusation. He said it is "another attempt to create an artificial threat from Ukraine to justify its (Belarusian) support of Russia's aggression."
In a seemingly unrelated crackdown, Belarus' Interior Ministry said it is targeting the relatives and acquaintances of those volunteering with the Kastus Kalinouski regiment, a military formation fighting as part of Ukraine's Armed Forces against Russia.
Politically-motivated trial begins against Belarusian lawyer
The politically-motivated trial against Belarusian lawyer Aliaksandr Danilevich began in Minsk on March 10.
Belarusian authorities have accused Danilevich of allegedly supporting so-called "extremist activities" and "calls for sanctions" against Belarus, crimes potentially each punishable by up to six years in prison.
He is accused of having given legal advice to Aliaksandr Apeikin, the former executive director of the Belarusian Sports Solidarity Foundation, which is aimed at supporting Belarusian athletes "amid repressions and violence in Belarus."
Danilevich is also accused of having supported Belarusian Olympic medalist Aliaksandra Herasimenia in "calling for sanctions" against Belarus.
Danilevich, who taught international law at Belarusian State University for over 20 years, was first detained in May 2022.
Vitsebsk Oblast head signs trade agreement with Russian proxies in Crimea
Vitsebsk Oblast's Executive Committee head Alexander Subotin signed a trade and economic cooperation agreement with Russian proxies in occupied Crimea on March 9.
The Belarusian oblast head said the agreement, set for 2023 to 2025, calls for Belarusian enterprises to work in the annexed peninsula.
Ukraine's Foreign Ministry spokesperson Oleh Nikolenko said the cooperation agreement between Vitsebsk Oblast and the Russian proxies in Crimea is "null and void, as it was concluded in violation of Ukrainian legislation."
While Minsk has not officially recognized Russia's illegal annexation of Crimea, which is internationally recognized as being part of Ukraine, Lukashenko falsely claimed in 2021 that the peninsula is Russian.
In July 2022, Lukashenko said his regime de facto recognizes Ukraine's Luhansk and Donetsk oblasts and the Crimean peninsula as Russian.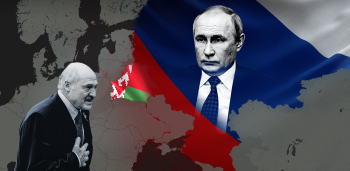 Lithuanian intelligence: Belarus concealed defects in the nuclear plant's reactors
On March 9, the Lithuanian Ministry of National Defense released the eighth National Security Threat Assessment report stating that Belarus and Russian corporation Rosatom, responsible for constructing Belarus' first nuclear power plant in Astraviets, concealed defects in the plant's reactors.
According to Lithuanian intelligence, in May 2022, cracks in the plant's first reactor were spotted. The information was concealed, while required maintenance wasn't performed.
The Belarusian Energy Ministry denied the allegations.
The Belarusian nuclear power plant in Astraviets has been an ambitious project aimed at producing electricity for Belarus and neighboring Baltic states.
Since April 2022, when the first power unit was connected to the grid, the plant has been turned off and on repair for 45% of the time.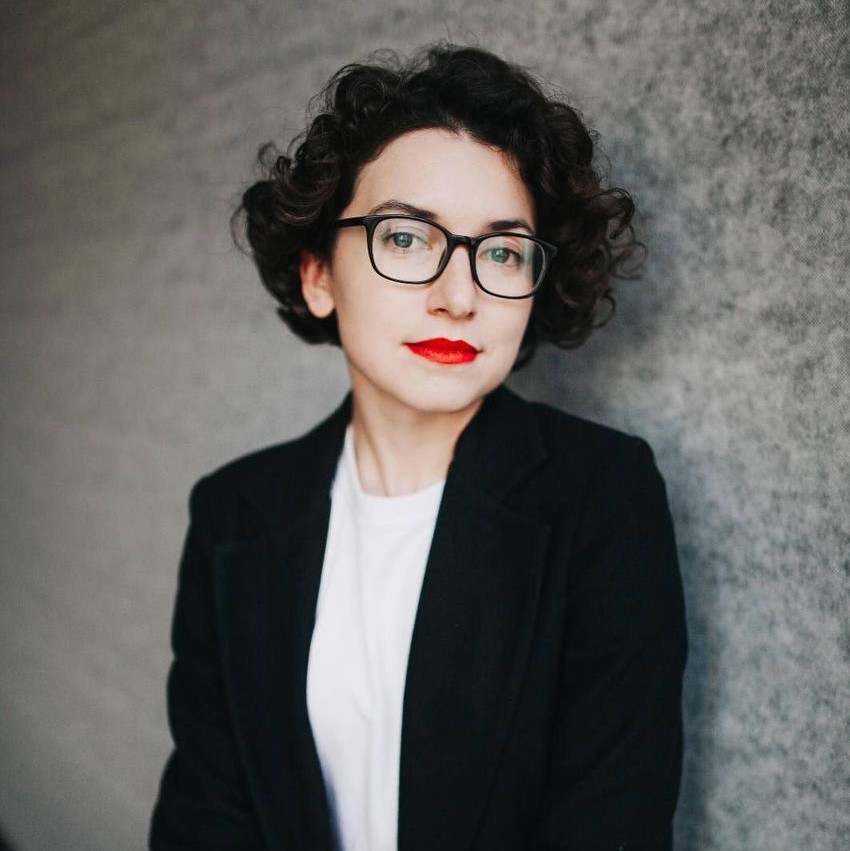 Maria Yeryoma
contributing author
Maria Yeryoma is a Belarusian media manager and a contributing author at the Kyiv Independent. She recently led the commercial "special projects" at TUT.BY — the biggest independent online media in the country. In May 2021, TUT.BY was raided by Belarus authorities leaving 15 employees in custody and forcing the team to leave the country to continue their work. Maria moved to Kyiv and helped establishing a new media outlet — Zerkalo.