This audio is created with AI assistance
The Russian economy has faced unprecedented sanctions since the Kremlin launched the full-scale invasion of Ukraine on Feb. 24.
The latest events – the West's embargo on seaborn oil and price cap on Russian oil sales worldwide – are seen as a blow to the Russian economy, whose backbone is the energy industry.
But, paradoxically, Russia's economy has not collapsed and is unlikely to do so in the foreseeable future, analysts say.
The cap is too high, Europe isn't the only market, while Russia's stocking of revenues from oil and gas sales will keep the economy afloat.
Russia's ability to fund its war against Ukraine may remain unchanged. Instead of reducing war spending, the Kremlin is likely to redirect resources from the civilian sector toward the defense industry, experts say.
Russia's economy is expected to become increasingly militarized as the Kremlin seeks to supply its invasion force in Ukraine.
This means that the civilian sector will shrink further, and living standards will fall, but the war won't end.
Oil sanctions
Since Russia launched its full-scale invasion on Feb. 24, the West has cut off some Russian banks from the SWIFT messaging network, banned high-tech exports to Russia, and frozen $300 billion in Russia's foreign exchange reserves.
The latest blow dealt to the Russian economy is an unprecedented sanctions package against Russian oil.
The U.S. and U.K. banned Russian oil imports in March, and the E.U. followed suit on Dec. 5.
The E.U. will also start implementing an embargo on Russian oil products starting from Feb. 5.
The embargo on oil products will be extremely painful for Russia because it will not be able to supply them to China and India, which are exporters – not importers – of oil products, Mikhail Krutikhin, a Russian-born oil and gas analyst based in Sweden, told Ukrainian political blogger Olena Kyryk in December.
On Dec. 5, G7 and the EU started implementing a $60 per barrel price cap on Russian oil.
Since the EU, the U.K., and the U.S. have previously banned the imports of Russian seaborne crude, the price cap mostly applies to other countries that still buy Russian oil. Insurers for the oil market, which are mostly based in the West, are banned from dealing with Russian oil priced above the cap.
In Europe, several landlocked countries – the Czech Republic, Hungary and Slovakia – also continue to buy Russian petroleum shipped via pipelines.
Ukrainian oil and gas analyst Oleksandr Kharchenko told the Kyiv Independent that China and India would not be able to compensate for the drop in Russian oil supplies to Europe because transportation costs for shipping oil to Asia would be much greater.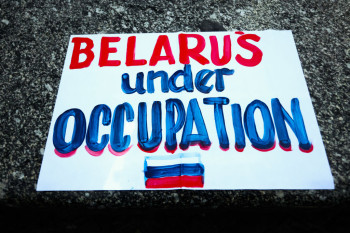 Russian dictator Vladimir Putin further shot himself in the foot by issuing a decree on Dec. 27 to ban oil and oil product exports to countries that comply with the price cap. However, it is unclear how stringently the ban will be applied since the decree's wording allows the Kremlin to provide loopholes and exemptions.
Andrei Movchan, a Russian-born economist based in London, told the Kyiv Independent that he believes the Russian ban is just a face-saving measure that will not be enforced in practice and will not affect oil exports.
Bypassing sanctions
There is also the possibility that Russia may try to bypass the oil sanctions, partially neutralizing the embargo and the price cap.
"Russian oil companies may seek to bypass the oil price cap by selling oil to markets that do not implement the cap," Jack Sharples, a research fellow at the Oxford Institute for Energy Studies, told the Kyiv Independent.
"However, sales to other markets, further away, will entail higher transportation costs and likely lower profits. Much will depend on Russia's access to oil tankers that are not following the sanctions prohibiting the transportation of Russian oil, especially the 'dark fleet' that was used to bypass sanctions on Iranian oil exports."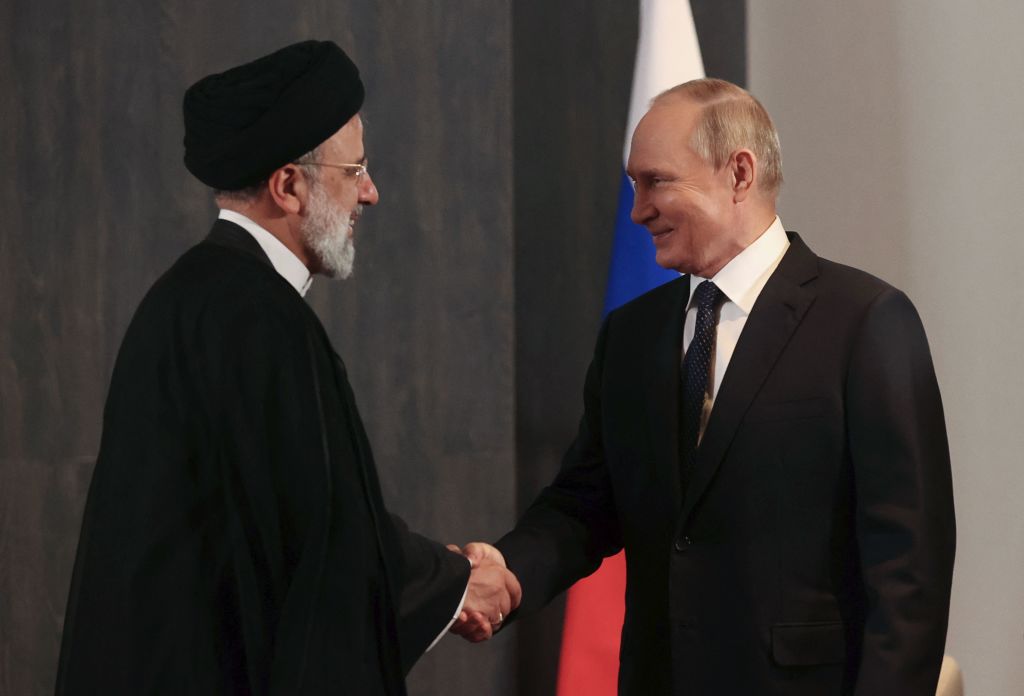 Movchan said that Russia might be able to export at least the same amount of oil in violation of sanctions as Iran, which has been successfully evading Western sanctions for decades.
Iran has been exporting between 1 million and 2 million barrels of oil per day in recent years.
Kharchenko said that the West should strengthen the sanctions by improving the mechanism for monitoring and cracking down on Russia's attempts to evade them.
Natural gas industry
Since the beginning of the invasion, Russia has also lost most of its European market for its natural gas – the main source of gas giant Gazprom's revenue.
Russia's Nord Stream 2 gas pipeline via the Baltic Sea to Germany was completed in 2021, but Berlin banned its launch due to the Russian invasion of Ukraine.
Gazprom's Nord Stream 1 gas pipeline had operated until September when it stopped working after a series of bombings. The organizers of the sabotage remain unknown.
Russia also contributed to halting its gas exports to Europe by trying to force European countries to pay for its gas in rubles and halting supplies to the countries that refused.
Before the Nord Stream bombings, Gazprom had also halted and reduced its gas supplies via the pipeline several times due to alleged repairs. The measures were seen by Russia's critics as an attempt to pressure and blackmail Europe.
On Dec. 19, the E.U. agreed to impose a price cap on both Russian and non-Russian gas at $180 per megawatt hour starting from Feb. 15.
Czech Prime Minister Petr Fiala described the deal as "very important," saying it aims "to secure affordable energies for European households and businesses."
The decrease in the significance of the European market is seen as a huge blow to Gazprom.
Russia will not be able to reorient its gas exports to China because there are not enough pipelines in that direction, Kharchenko said. Nor does Russia have enough liquified natural gas (LNG) plants to ship its gas by sea, and it does not have the technology to build such plants either, he added.
Is the Russian economy on the verge of collapse?
Economists say that the sanctions dealt a major blow to Russia's oil and gas industry and its entire economy, whose backbone is the energy sector.
Russia's oil output is expected to halve in 2023, while Russia's budget revenues are expected to fall by 30%, Krutikhin said.
Although the Russian economy is going to suffer, economists say that an economic collapse is unlikely.
"It currently seems unlikely that the reduction in gas exports to Europe and oil sanctions will lead to an economic collapse in Russia," Sharples said.
"The reduction in tax revenues from the oil and gas sector will lead the government to draw upon its National Wealth Fund and increase the annual deficit of the federal budget at a time when the government is also looking for funds to pursue its war in Ukraine."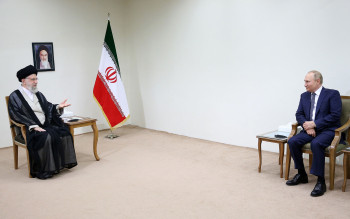 Sharples argued that the costs of the war and the Western sanctions would "have an economic impact on Russia that will likely be felt to a far greater extent in the medium-term future than in the short-term."
Movchan said that imports and investments had fallen, and Russia's central bank would have to print more money, leading to a higher rate of inflation.
However, the sanctions are not a "catastrophe" for the Russian economy, and there will be no shortage of foreign currency, he added.
"Russia is self-sufficient in terms of resources," he said.
Movchan said that Chinese imports would replace Western ones, and Russia would gradually turn into an economic satellite of China.
Competent management
The Russian economy's ability to survive has also been attributed to the competence of Putin's team of "liberal economists."
These include Elvira Nabiullina, head of Russia's central bank, and German Gref, the CEO of Russia's state-controlled Sberbank.
Russia's economy has turned out to be stronger than expected.
In April, Russia's Finance Ministry expected the country's economy to fall by 12% in 2022, according to sources cited by Bloomberg.
But Russian Finance Minister Anton Siluanov said on Dec. 29 that Russia's GDP would eventually fall by a mere 2.7% in 2022, .
The Russian ruble plummeted after Feb. 24 but then rose to the highest level since 2014 in September as the authorities introduced draconian foreign currency controls, while oil and gas revenues increased and imports fell.
Despite the heavy EU sanctions targeting Russian energy, Moscow received a record revenue from energy exports in 2022 due to high prices.
The ruble fell to an eight-month low in December after the oil sanctions came into effect, and imports, including Turkish ones, rose.
If the Russian economy continues to be run wisely, there will be no collapse, Sergei Sazonov, a Russian-born political philosopher at Estonia's Tartu University, told the Kyiv Independent.
"But any government can destroy the economy by making stupid decisions," he added.
Military economy
As Russia is waging its war against Ukraine, it also seeks to militarize its economy to boost the war effort.
Putin has repeatedly instructed the military-industrial complex to step up production.
However, analysts say that so far, it's not clear if Russia has managed to significantly increase its production of weapons since there is little information.
Movchan argued that Russia is capable of building a wartime economy. It can manufacture some missiles and start producing military drones, he said.
Movchan and Sazonov said that the militarization of the economy would not be on the scale of World War II when the whole industry was transformed to supply products for the war machine.
The Soviet Union had a militarized planned economy from the very beginning, and its industrialization was aimed at creating a powerful war machine, Sazonov said. In contrast, Russia's more complicated market economy is harder to mobilize for military purposes, he added.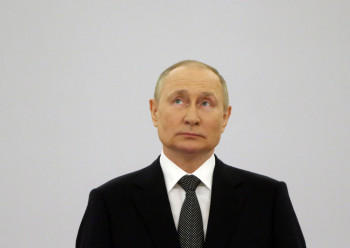 The United States' highly advanced market economy was also successfully transformed into a war machine during World War II, but it was also very different from Russia's.
"The U.S. economy was much more powerful," Sazonov said. They had a high level of competence and gigantic experience in organizing mass production."
Funding the war
The purpose of the sanctions was to deprive Russia of its ability to fund its war against Ukraine. However, experts say that Russia's ability to fund the war may remain virtually unchanged.
"The reduction in oil and gas sector revenues will mean that as the government continues the war, it will deplete its savings and accrue debt more rapidly," Sharples said. "In time, this could undermine the ability of the government to fund the war."
But he added that "it is also possible that the government will face the more difficult financial circumstances by prioritizing military spending and cutting back elsewhere, such as spending on health, welfare, and education."
"If so, the Russian population will increasingly bear the costs of the war," Sharples added.
Movchan argued that the sanctions would not have "any impact" on Russia's ability to finance the war machine.
The war against Ukraine is a "priority task" for Russia, and it will redirect resources from the civilian sector to the war effort and print money to fund the war, he said.
Sazonov said that Russia would not spend less on the war even if its revenue fell dramatically. Instead, he said that it will reorient its resources, forcing living standards to fall.
Impact of sanctions
Sazonov believes the economic sanctions would not affect Russia's ability to wage war.
"There were no examples when a country's will to wage war was crushed by economic pressure," he said.
Nazi Germany did not lose its ability to wage war even when it was completely isolated and was being bombed by the Allies at the end of World War II, Sazonov said.
He also cited the examples of Iran, which has been able to survive and wage wars for decades despite Western sanctions, and North Korea, which has been isolated for decades but managed to create a nuclear bomb.
"The idea that it's possible to defeat Russia economically is a dead-end," Sazonov said. "Russia has all the basic resources inside the country – food, fuel, and ammunition."
The only way to defeat Russia is for the West to dramatically increase the production of weapons and supply them to Ukraine, he added.
The idea that the Western sanctions and Russia's economic problems will lead to regime change is questionable.
Sazonov argued that Russians' resentment with falling living standards would not lead to any coup, uprising, or revolution. Putin has destroyed all independent elites and is strong enough to crush any dissent, he said.
But Georgy Satarov, a Russian political analyst, told the Kyiv Independent that regime change is unpredictable, and economic difficulties may be one of the numerous factors that can lead to a coup or revolution.
"The (1917) February Revolution started after a women's revolt in bread lines," he said. "A hundred years later, this may be one of the many factors that will become the trigger."
---
Note from the author:
Hello! My name is Oleg Sukhov, the guy who wrote this piece for you.
I was born in Russia and moved to Ukraine in 2014 because I couldn't stand the suffocating atmosphere of that totalitarian country. I used to think it might be possible to transform Russia into a liberal Western-oriented country. Now it's clear that it's a lost cause.
But at least I can atone for the crimes of my homeland by exposing its barbaric aggression against Ukraine and providing objective and independent coverage of what is going on there. I'm also trying to contribute to Ukraine's transformation into a full-fledged Western liberal democracy strong enough to defeat Russia.
Our publication needs help from every one of you — support Ukrainian wartime journalism, become a patron of the Kyiv Independent.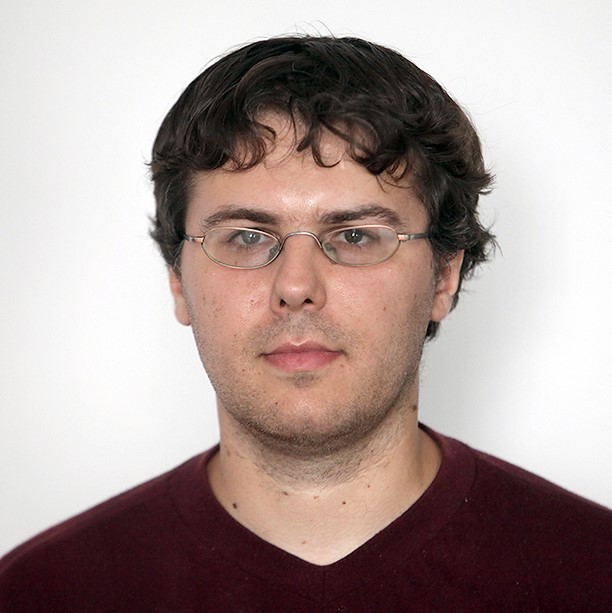 Oleg Sukhov
Reporter
Oleg Sukhov is a reporter at the Kyiv Independent. He is a former editor and reporter at the Moscow Times. He has a master's degree in history from the Moscow State University. He moved to Ukraine in 2014 due to the crackdown on independent media in Russia and covered war, corruption, reforms and law enforcement for the Kyiv Post.