This audio is created with AI assistance
Representatives of Belarusian dictator Alexander Lukashenko's regime attend the UN General Assembly meeting in New York. Belarus' foreign affairs minister calls for the UN to expand the Security Council.
Belarusian democratic forces are also in attendance. Belarusian opposition leader Sviatlana Tsikhanouskaya urges Lukashenko to be excluded from UN forums.
Belarus' foreign minister claims he cannot imagine a situation where Belarusian forces would join Russia's war in Ukraine.
Subscribe to the Newsletter
Belarus Weekly
Tsikhanouskaya proposes a document that would regulate restitution for the victims of Lukashenko's regime in the event that a new Belarusian leader is democratically elected.
Lukashenko bans the private use and import of drones in Belarus.
The dictator proposes forcing recent university graduates to take state-assigned jobs for several years after graduation in an effort to curb the outflow of qualified personnel.
Belarusian authorities sentence a freelance journalist and his wife to prison on politically motivated charges.
Belarus urges expansion of Security Council at UN General Assembly meeting
Representatives of Belarusian dictator Alexander Lukashenko's regime, as well as Belarusian democratic forces who oppose it, attended the United Nations General Assembly (UNGA) meeting in New York on Sept. 23.
During his statement, Belarusian Foreign Affairs Minister Sergei Aleinik criticized the UN's so-called "policy of ostracism" and disrespectful rhetoric, like using the word "regime" to describe Lukashenko's government.
Aleinik called on the UN to expand its Security Council's permanent membership to enable the "power shift from the West to the rest of the world."
The UN General Assembly denied Belarus a rotating spot at the UN Security Council in June, instead electing Algeria, Guyana, Sierra Leone, Slovenia, and South Korea for two-year terms.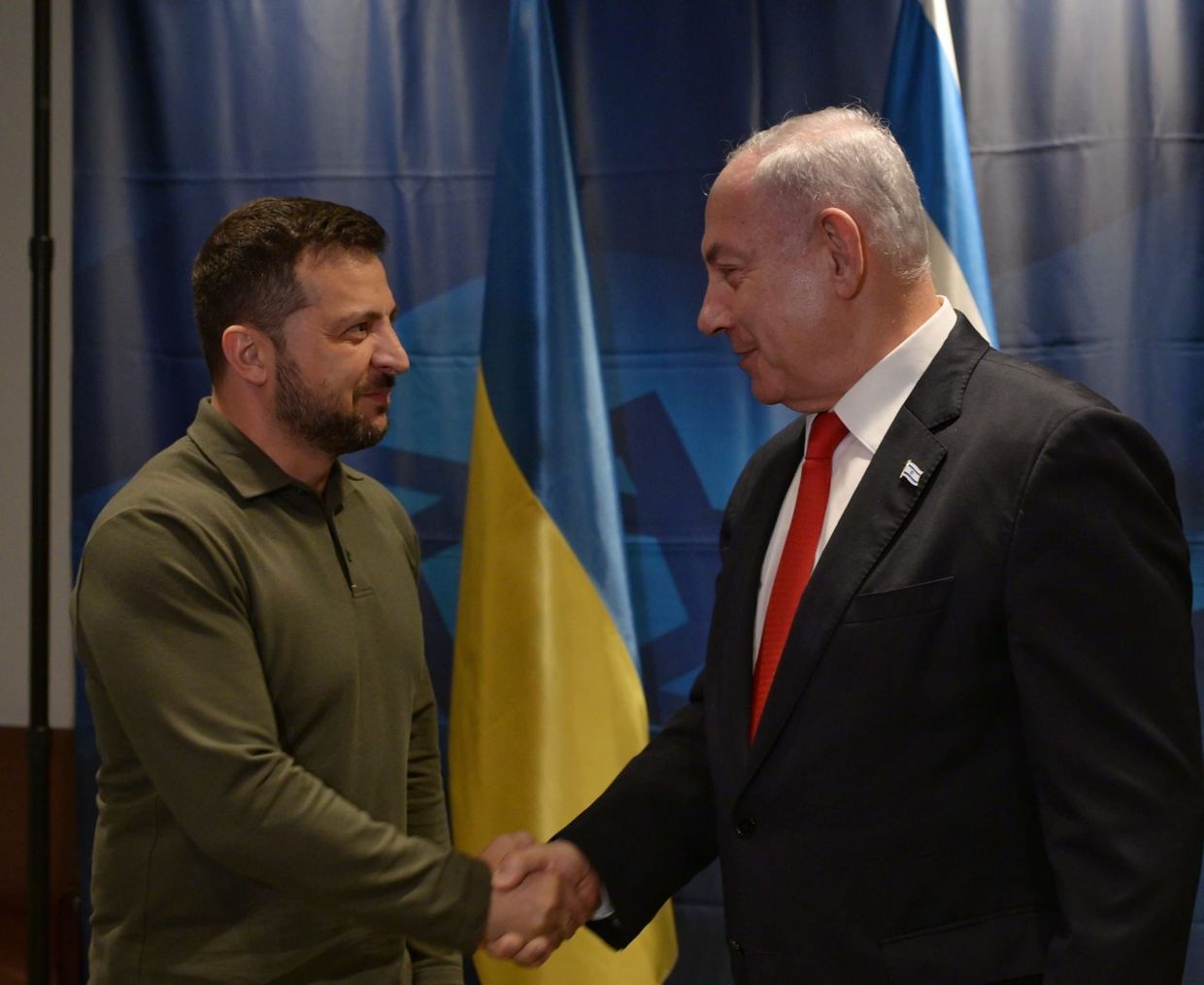 "UN member states doubtlessly decided that Belarus' grave human rights abuses at home and whitewashing of Russian atrocities in Ukraine disqualify it from serving on the Security Council, a crucial body for safeguarding human rights," Human Rights Watch's UN Director Louis Charbonneau said at the time.
Aleinik urged the West to lift what he called unilateral sanctions, claiming they "limit the export of food and fertilizer to developing countries which need them."
Several Western actors, including the European Union and the U.S., have imposed sanctions against Belarus for its involvement in Russia's full-scale war against Ukraine and the abuses inflicted on the Belarusian population by Lukashenko's regime.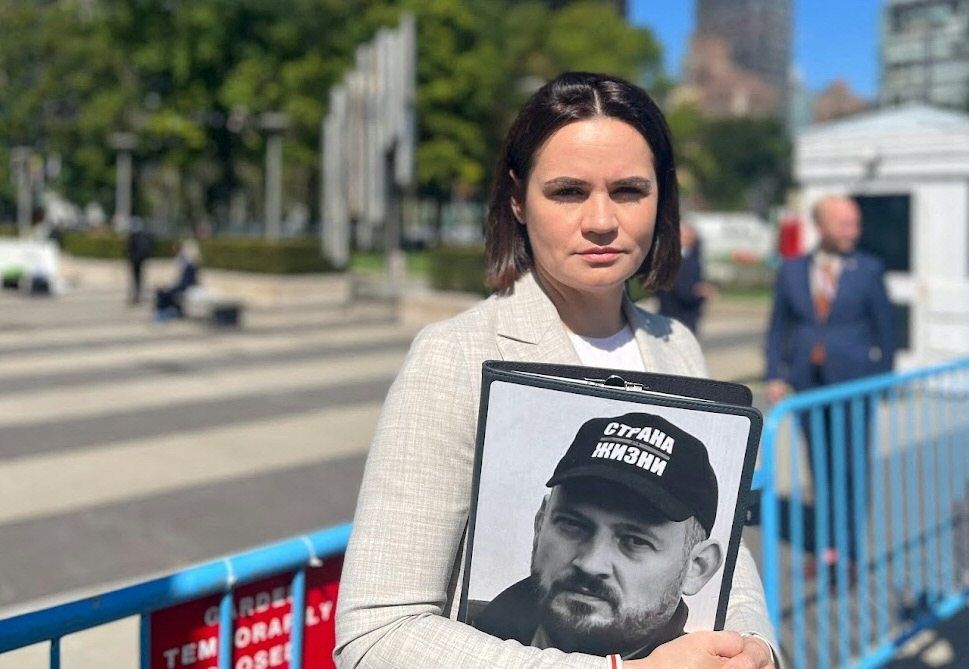 Belarusian foreign minister says he can't imagine Belarus joining Russia's war
Belarusian Foreign Minister Sergei Aleinik said he couldn't imagine a situation where Belarus would join Russia's war in Ukraine alongside Russian forces.
In an interview with The Associated Press (AP) on Sept. 26, Aleinik also claimed he couldn't envision an instance where Minsk would use the tactical nuclear weapons recently deployed to Belarus by Russia.
"I don't see such an option because it is an instrument of defense primarily," he said of the weapons.
However, Aleinik warned: "I will not exclude any instruments to be used to defend the sovereignty and territory of our country."
Belarus is a co-belligerent in Russia's war, having facilitated lethal Russian attacks on Ukraine since 2022. While Lukashenko has insisted that he will not send Belarusian troops to fight alongside Russian forces in Ukraine, he has consistently reiterated his support for Russia's war.
Minsk has also ratcheted up its hostile rhetoric toward its Western neighbors, who have, in turn, taken measures to fortify their borders with Belarus amid the growing threat of Belarusian military drills, an influx of migrants, and "provocations" at the border.
Aleinik claimed the stationing of nuclear weapons in Belarus was a response to the "very big militarization" along its Western border, including Poland's intention to double the size of its army – a decision that was announced in July, three months after Russian President Vladimir Putin announced he would send nukes to Belarus.
During the interview with AP, Aleinik talked at length about Minsk and Moscow's close relationship, simultaneously blaming Ukraine for the continuation of Russia's war.
Tsikhanouskaya attends UNGA meeting, urges action against Lukashenko's regime
Belarusian opposition leader Sviatlana Tsikhanouskaya also attended the UN General Assembly meeting in New York, where she met with officials from international delegations and members of the Belarusian diaspora.
"There is not a single UN charter that Lukashenko has not violated," Tsikhanouskaya, who heads the United Transitional Cabinet, an alliance of Belarusian democratic forces in exile, said in her address.
Tsikhanouskaya, the would-be winner of the 2020 Belarusian presidential election, which instead saw Lukashenko fraudulently reinstated, called on the UN to keep Belarus a top priority.
She called on the UN to "use all available means" to secure the release of those imprisoned in Belarus for politically motivated charges, and urged the start of proceedings against Lukashenko's regime.
"I also call on the UN Security Council to include Belarus in the agenda to discuss the issue of the deployment of nuclear weapons and the direct threat to our independence," she said, referring to Russia's deployment of nuclear weapons to Belarus and Minsk's growing complicity with Moscow.
Tsikhanouskaya also called for Lukashenko and his representatives to be excluded from UN forums, as the regime "does not fulfill its duties to its citizens, and Lukashenko does not represent the Belarusian people."
"Belarus needs your immediate attention and action. This is a defining moment in history, and we ask the world community to support us in the struggle for the very existence of our country and people," she said.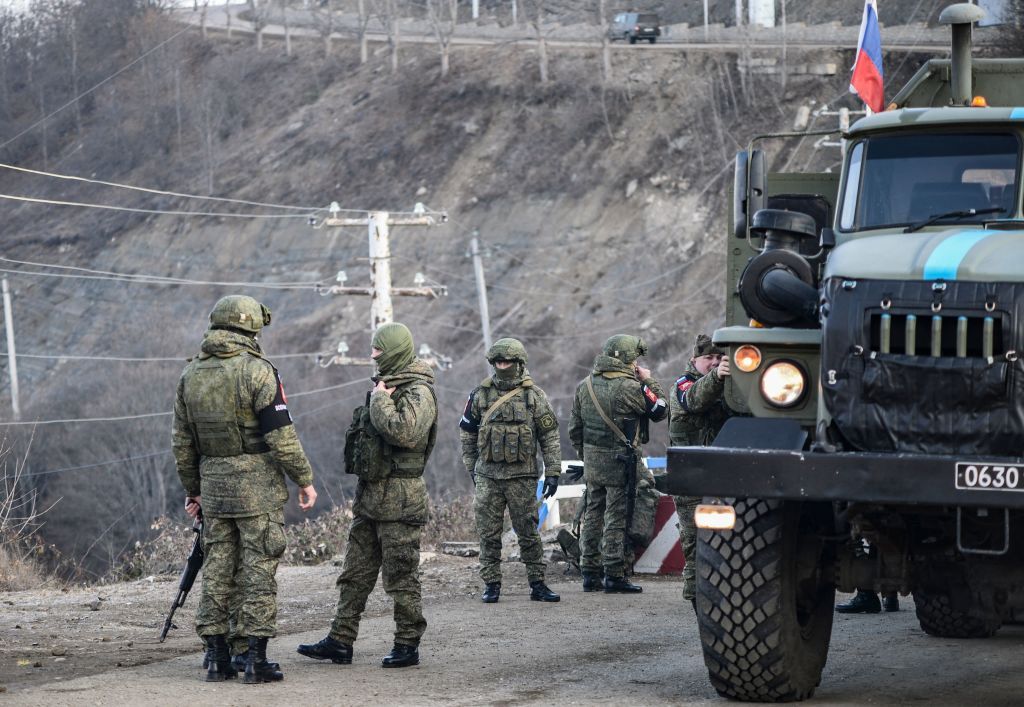 Tsikhanouskaya proposes restitution for victims of Lukashenko's regime
Belarusian opposition leader Sviatlana Tsikhanouskaya has developed a draft proposal to regulate restitution for those who have suffered at the hands of Lukashenko's regime.
The proposal, reportedly drafted with the help of lawyers, human rights defenders, and non-governmental organizations, is aimed "to restore justice for those who have faced repression and human rights violations during Lukashenko's rule since June 20, 1994," which is when Lukashenko first came to power.
Restitution would involve "restoring legal, civil, political, labor, and other rights of those who have suffered from the regime's actions."
According to the memo issued by Tsikhanouskaya's team, the eventual document would enable a newly elected democratic government to adopt the appropriate laws during the "transitional period" for those who were repressed by the regime.
Tsikhanouskaya's legal advisor, Kristina Richter, referred to the practice as "transitional justice," whereby "perpetrators are brought to justice, the rights of victims restored, judicial and law enforcement reforms, lustration, and other measures are taken to establish the truth and create conditions for the non-repetition of repression."
This can come in several forms, according to Richter, including dropping charges, financial compensation, public apologies by the state for its actions, and medical, social, and legal forms of assistance.
There are currently at least 1,500 political prisoners imprisoned in Belarus.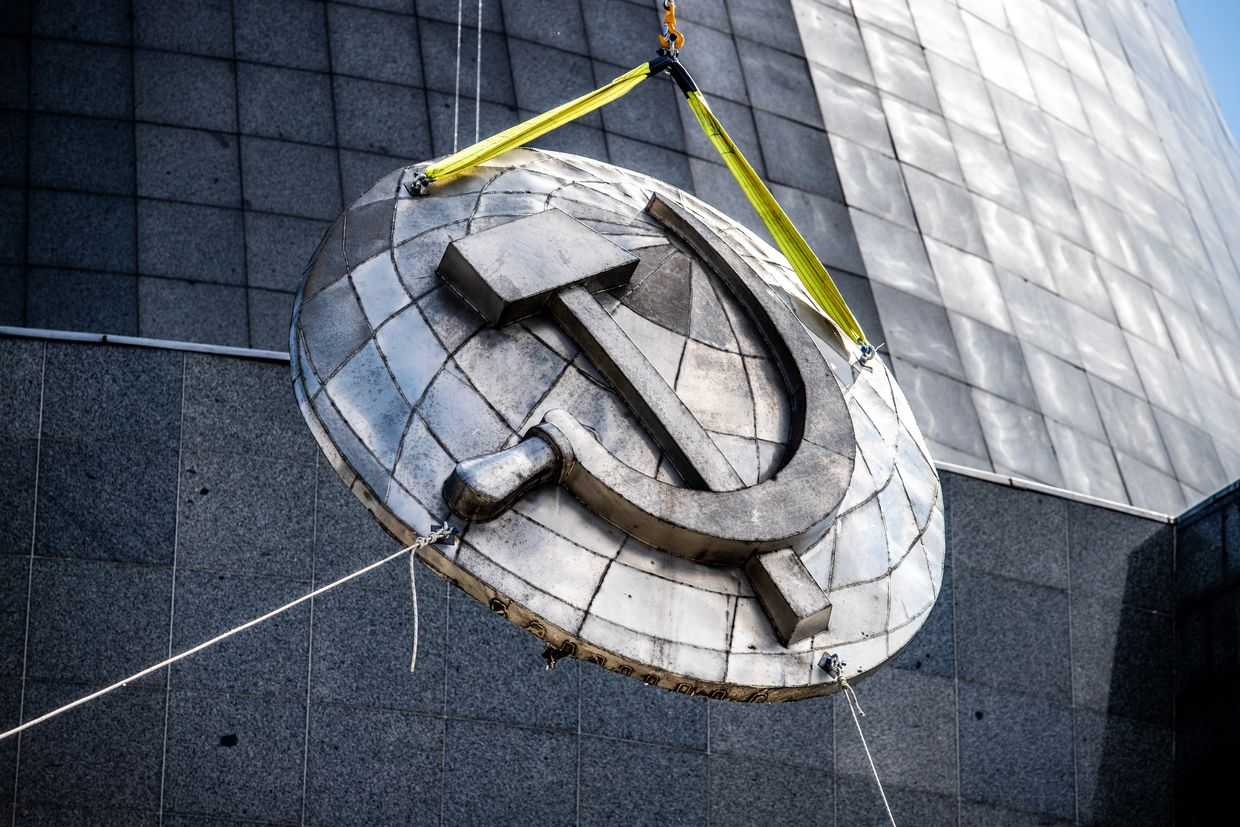 Belarus bans private import, production, use of drones
Lukashenko signed a decree on Sept. 25 banning the private use and import of drones in Belarus.
According to the Presidential Office, importing, storing, circulating, operating, and producing drones is restricted to entrepreneurs and organizations approved by the Belarusian Transportation and Communications Ministry's Aviation Department.
Private drone owners are thus obliged to sell them or "transfer" them to an "authorized organization designated by the government" within six months after the decree comes into force.
The statement made no mention of the reason for the decision.
However, the Belarusian government has been gradually increasing restrictions on military and dual-use technology since the onset of Russia's full-scale war against Ukraine, of which Minsk is an active supporter.
In February, explosions damaged a Russian military aircraft at the Machulishchy military airfield in Belarus' Minsk region. BYPOL, an initiative of Belarusian law enforcement, claimed to have conducted the attack with drones.
Following the attack, Belarusian authorities launched a wave of arrests – some people face up to 15 years in prison.
Lukashenko proposes forcing recent university graduates to work state-assigned jobs
Belarusian dictator Alexander Lukashenko requested that "preventative measures" be taken to curb the outflow of qualified personnel from Belarus in a meeting on Sept. 21, including by forcing recent university students to take state-assigned jobs for two to five years after post-graduation.
"It's unacceptable for the country that qualified specialists go abroad," Lukashenko said. "I believe we need to have preventative measures, however unpopular they may be. Or at least semi-preventative – let's say, five years (of compulsory work)."
The practice is currently mandatory for students who received a state-funded education, but Belarusian Education Minister Andrei Ivanets suggested that the rule apply to all students.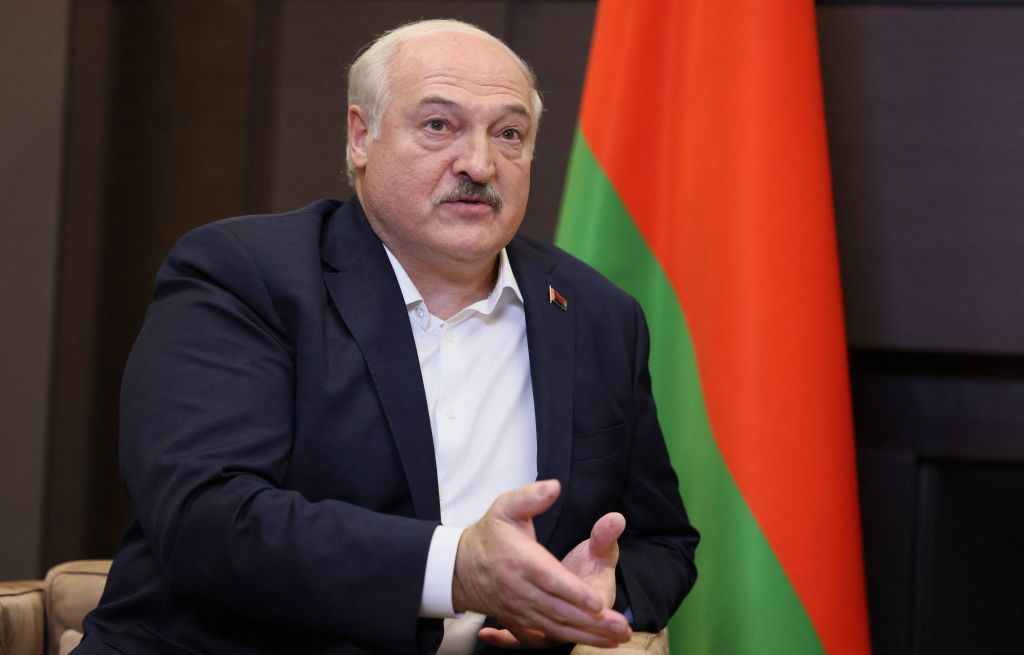 Originating during the Soviet Union in the 1930s, the practice was a means of ensuring a stable workforce in a planned economy. In modern-day Belarus, the system helps fill positions in rural areas, where wages are low and living conditions poor.
Graduates who decline to participate post-graduation are required to pay back their tuition in full.
This is the latest of the restrictive measures imposed by Lukashenko's regime to counter emigration from Belarus.
In May, Lukashenko changed a law that allowed Belarusian students at universities abroad to defer from military service. Now, Belarusians studying abroad will either have to return to Belarus to complete their military service or remain abroad.
According to the Parliamentary Assembly of the Council of Europe (PACE), 200,000–500,000 Belarusians have been forced to flee Belarus since 2020.
Belarusian freelance journalist, his wife sentenced to jail for 'extremism'
Belarusian authorities sentenced freelance journalist Viachaslau Lazarau and his wife, Tatsiana Pytsko, to five and three years in prison, respectively, on "extremism" charges as Lukashenko's regime continues to crackdown on independent media and free speech.
A court in Belarus' northeastern city of Vitsebsk claimed that Lazarau and Pytsko are guilty of having cooperated with an "extremist group," referring to the couple's cooperation with Poland-based Belsat television channel.
Belsat is a Belarusian-language Polish TV channel covering Belarus – it was the first independent TV channel in Belarus. Due to its criticism of Lukashenko's regime, it was deemed an "extremist organization" in Belarus in November 2021.
The couple were arrested in February and have since been recognized as political prisoners by human rights organizations.
Lazarau and Pytsko are two of many journalists, human rights activists, and Lukashenko critics who have been jailed in Belarus since the fraudulent 2020 Belarusian presidential election and the regime's subsequent crackdown on dissent.
---
---
Two Belarus'
The Spotlight segment provides readers with the historical context of contemporary events in Belarus.
At the United Nations General Assembly, Belarus was represented by two delegations at once. The official delegation from Minsk faces competition from the democratic opposition led by Sviatlana Tsikhanouskaya, who emerged as the central figure during the fraudulent 2020 Belarusian presidential election and the resistance that followed.
Formerly an English teacher and later a stay-at-home mother of two, Tsikhanouskaya didn't plan to become Belarus' national leader. Her husband, political blogger and entrepreneur Siarhei Tsikhanouski, had declared his intention to run for office in the 2020 presidential election.
Tsikhanouskaya entered the race after being denied the ability to register her husband under a power of attorney while he was serving 15 days of administrative arrest handed down to bar him from registering. She then registered in her own name and was allowed to take part in the election.
Tsikhanouski headed her campaign and actively campaigned on her behalf until he was arrested on criminal charges that led to an 18-year prison sentence.
By July 14, 2020, when the Central Election Committee announced the candidates, Lukashenko's main potential rival, Viktar Babaryka, had been under arrest for a month. His other opponent, former official Valery Tsepkalo, was forced into exile just 10 days after the announcement.
Lukashenko publicly dismissed Tsikhanouskaya as a "housewife," saying "a woman could not hold the presidency."
Likely because of that, Tsikhanouskaya was the only opposition candidate to make it to the ballot. Two days after, on July 16, 2020, Maria Kalesnikava, Viktar Babaryka's head of staff, Veranika Tepkala, Valery Tsepkalo's wife and head of staff, and Tsikhanouskaya announced that they united to oppose Lukashenko in the elections.
The trio toured the country, gathering massive rallies in support that culminated on July 30, 2020, with the Minsk rally attracting a crowd of 60,000.
Lukashenko declared his sixth consecutive election victory on Aug. 9, 2020. Official results suggested that Lukashenko secured 80.1% of the votes, while Tsikhanouskaya received support from only 10.09%.
The elections were deemed neither fair nor free by the international community. Local activists detected election fraud at every third polling station.
Following the announcement of the results and subsequent nationwide protests, Tsikhanouskaya demanded to re-count the votes and stop police brutality.
As she was filing her formal complaint to the Central Election Committee on Aug. 10, Tsikahouskaya was ambushed by law enforcement and escorted to the Belarusian border with Lithuania, effectively forced into exile.
On Aug. 14, Tsikhanouskaya announced the establishment of the opposition Coordination Council with the aim of facilitating a peaceful "power transition" in Belarus. On Aug. 17, she declared her readiness to "assume responsibility and act as a national leader" of Belarus.
Since then, Tsikahnouskaya has tirelessly advocated for the release of over 1,500 political prisoners and a peaceful transition of power through free and fair elections.
In 2021, she established the United Transitional Cabinet, which serves as the decision-making center for Belarusian democratic forces often referred to as the government in exile.
The United Transitional Cabinet has called for stronger and more comprehensive sanctions against the regime and investigations into its involvement in Russian aggression against Ukraine and crimes against the Belarusian people.
Tsikahnouskaya was awarded the European Parliament's Sakharov Prize, the 2022 International Four Freedoms Award, and the Charlemagne Prize.
She was nominated for the Nobel Peace Prize twice.
In Belarus, she was sentenced in absentia to 15 years of imprisonment for creating and leading an extremist organization, public calls for the seizure of power, harming national security, and other political charges. The Belarusian KGB added Tsikhanouskaya to the list of persons it claims are involved in terrorism.