This audio is created with AI assistance
President Volodymyr Zelensky visits northwestern Volyn Oblast and checks border with Belarus.
Belarus prepares for the deployment of Russian tactical nuclear missile systems as local units complete training in Russia.
The number of political prisoners in Belarus reaches 1,500 people, with experts suggesting the actual figure may be much higher. Former political prisoner says those in captivity face inhuman conditions, torture, and violence.
Subscribe to the Newsletter
Belarus Weekly
The Interior Ministry opens a shop selling goods made by inmates of Belarusian penal colonies while prisoners are subjected to forced labor and penny wages.
The Lithuanian Parliament imposes softer restrictions on Belarusians than Russians in the country, overriding a presidential veto after a month of heated debate.
Political prisoner Maria Kalesnikava is celebrating her birthday in prison for the third year. The Spotlight section covers her story.
Belarus starts preparations for tactical nuclear missile systems deployment
On April 22, Belarusian soldiers returned home from Russia after completing training on the Iskander missile systems capable of launching nuclear weapons, the Belarusian Defense Ministry reported.
The soldiers were dispatched to Russia on April 4 for training that included a study of "the maintenance and use of tactical nuclear warheads of the Iskander missile defense system."
On March 25, Russian President Vladimir Putin threatened to place tactical nuclear weapons in Belarus for alleged training purposes – the latest in a series of nuclear threats by the Kremlin against Ukraine and the West.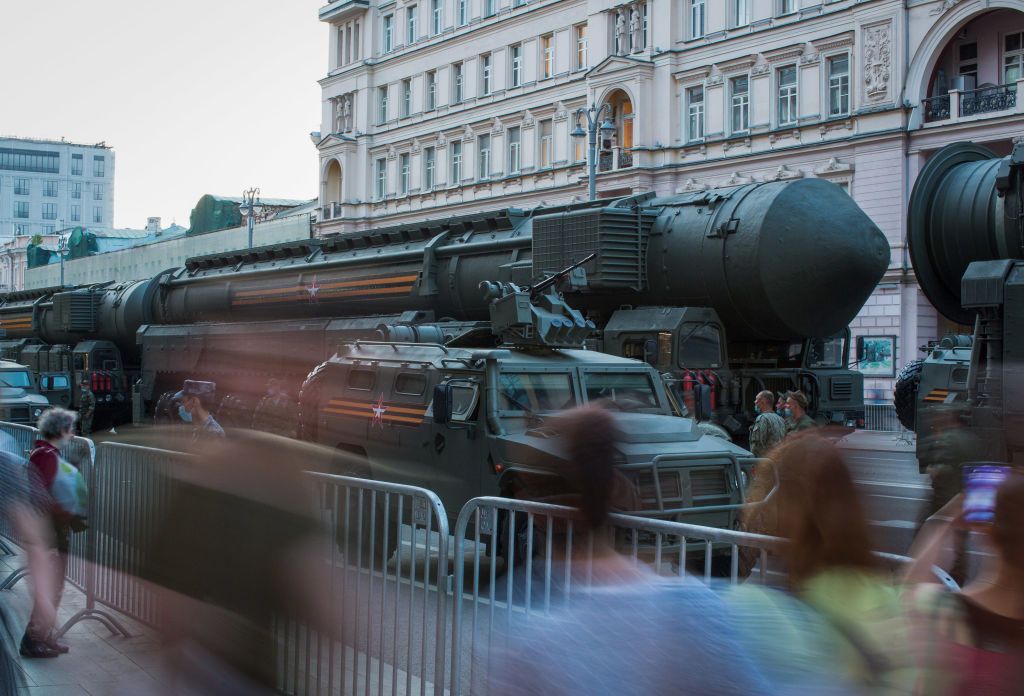 He also boasted that Russian aircraft and Iskander missile systems capable of carrying nuclear weapons are already in Belarus, justifying the move by alleging that it is no different from the U.S. and Europe having weapons stationed in ally territory.
Putin said the move was part of an agreement with Lukashenko, who he claims has long requested tactical nuclear weapons be placed in Belarus.
Meanwhile, Belarus begins work on former strategic nuclear weapons sites that used to host the Topol missile systems in Soviet times, says the Belarusian Defense Ministry.
At the moment, the military is ensuring that they are ready for strategic purposes whether the need arises, confirmed the unnamed ministry spokesman.
Zelensky visits Belarusian, Polish borders
Ukrainian President Volodymyr Zelensky paid a visit on April 19 to Volyn Oblast, which borders Belarus and Poland, to assess the security measures in place in case of a new Russian offensive from Belarusian territory.
Volyn Oblast Governor Yurii Pohuliaiko briefed Zelensky on defensive engineering structures and other fortifications that have been implemented to safeguard infrastructure in the region. Zelensky reportedly inspected the border's drone detection systems and visited its trenches and observation points.
"It is an honor for me to be here today to thank our border guards for protecting the state border," Zelensky said as he handed out awards to the region's border guards.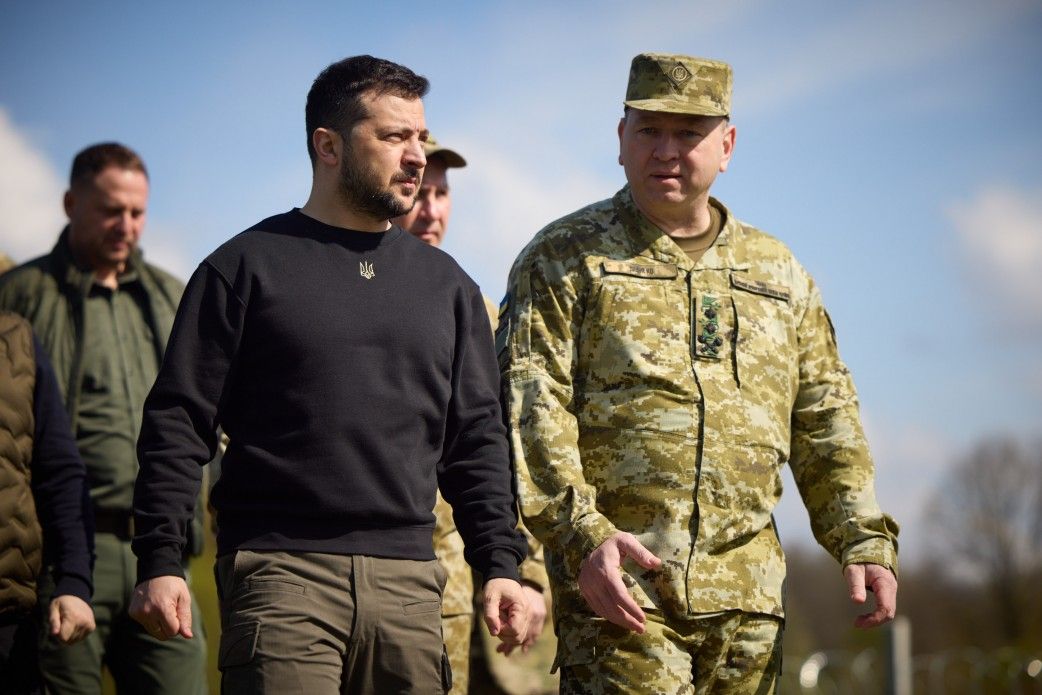 In a statement in January, Zelensky emphasized the need for Ukraine's border with Belarus to "be ready." However, he noted that there is currently no indication of an imminent offensive from Belarusian territory.
While Belarus has not officially declared war on Ukraine alongside Russia, Minsk is a co-belligerent in the full-scale war, having served as a launching point for Russian attacks. Russian troops and equipment are also stationed in Belarusian territory.
Number of political prisoners in Belarus soars to 1,500, likely higher
The total number of political prisoners in Belarus has reached 1,500, according to human rights watchdog Viasna. This past week alone, human rights watchdogs recognized 11 more Belarusians as having been victims of politically motivated trials.
However, Belarusian human rights activist Volha Harbunova suggested the number of political prisoners in Belarus is likely at least three times higher.
According to her, family members of those detained are sometimes reluctant to confirm their relatives' detentions as being "politically motivated" for fear that their prison conditions or chance of a reduced prison sentence will worsen as a result.
"Those jailed now may not live to be released because of inhuman detention conditions, torture, and violence," Harbunova added.
Belarusian authorities are infamous for handing out arbitrary charges, often with petty, economic, or drug-related accusations, to justify the jailing of those who oppose Lukashenko's regime.
Lukashenko continues to falsely deny that there are political prisoners in Belarus.
Lithuanian lawmakers pass bill with more lenient restrictions on Belarusians
Lithuania's parliament moved on April 20 to impose softer limits on Belarusian citizens than on those from Russia, overriding the Lithuanian president's attempt at equalizing restrictions from both countries.
In early April, Lithuanian lawmakers approved a law that would result in fewer restrictions on Belarusian citizens than on Russian citizens, but it was vetoed by Lithuanian President Gitanas Nauseda.
Nauseda said that Moscow and Minsk are co-belligerents in Russia's full-scale war against Ukraine, and they should, therefore, both be held responsible.
"Therefore, I find it inconsistent that when we talk about possible sanctions for citizens, we distinguish these two countries and say that one should be sanctioned 100 percent and the other one should be sanctioned to a limited extent," he said. "This is where we have our doubts."
The bill initially proposed more lenient restrictions for Belarusian citizens with respect to residence permits, purchasing real estate, and obtaining citizenship. Ninety-nine out of 108 members of parliament voted to override the president's veto.
The day before, the head of Lithuania's Foreign Ministry urged the parliament to override the president's veto, citing Belarus' civil society, which has actively countered Lukashenko's regime.
Belarusian opposition leader Sviatlana Tsikhanouskaya thanked the Lithuanian parliament for supporting the "struggle for the European future of free Belarus."
Lithuanian parliament approves law allowing border guards to send illegal migrants back to Belarus
On April 24, Lithuania's parliament approved legislation allowing the country's border guards to return illegal migrants coming from Belarus.
The law, which has yet to be signed by the Lithuanian president, will enter into force on May 3 once signed. It permits Lithuanian border guards to prevent illegal migrants within a five-kilometer strip along the border to be returned to Belarus.
In order to quell the influx of illegal migrants stemming from Belarus, Lithuanian authorities are reportedly preparing a claim to be submitted to the International Court of Justice for violating the Convention on Transnational Organized Crime.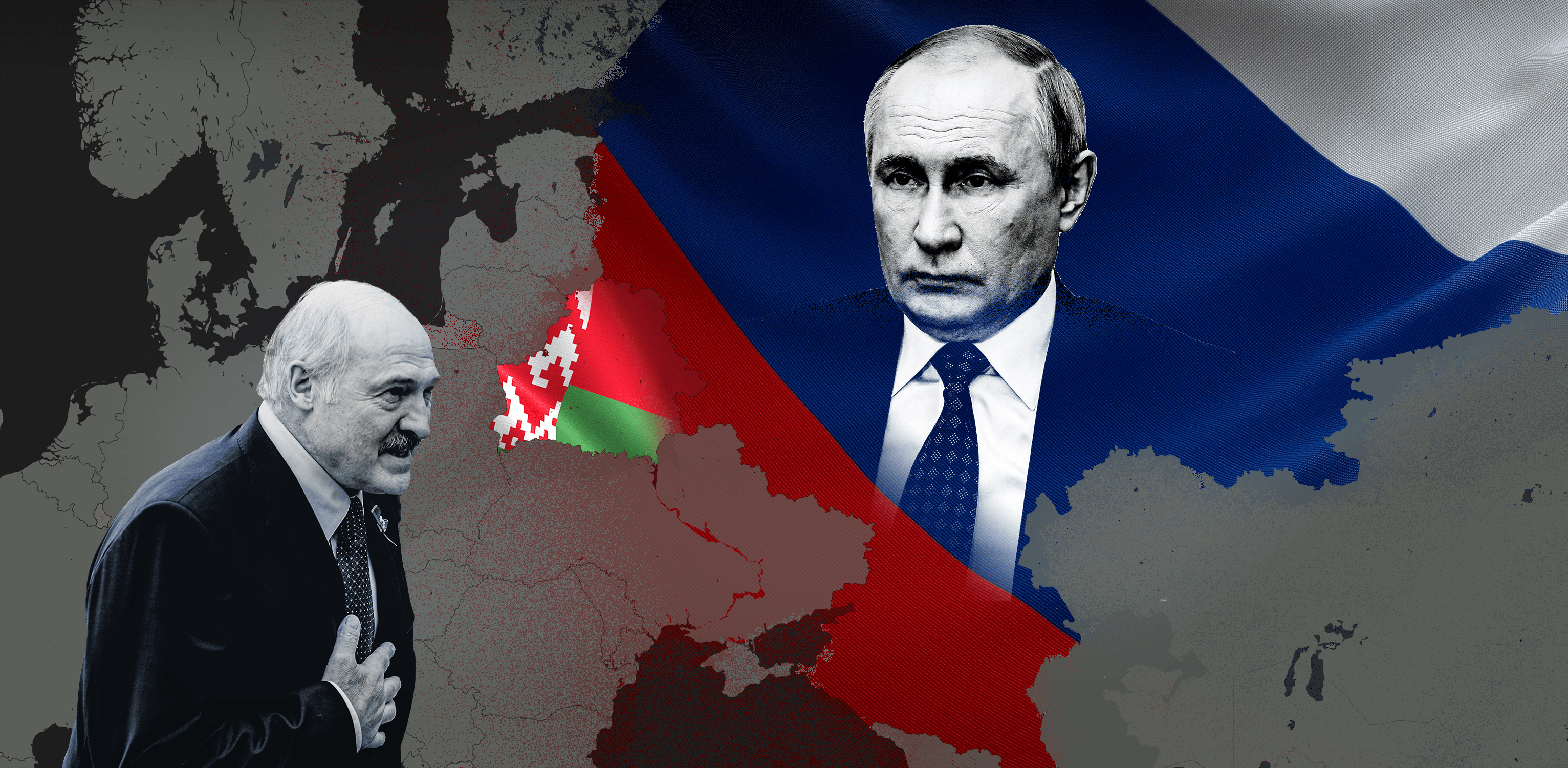 The migrant crisis engineered by Minsk reached its peak in November 2021 when Belarus forced thousands of asylum-seekers to cross the border into the EU. Dozens of crossing attempts by migrants are registered daily, which prompted Poland, Latvia, and Lithuania to build walls along their borders with Belarus.
Belarus' Interior Ministry opens shop selling goods made by inmates of Belarusian penal colonies
The Interior Ministry opens a shop selling goods made by inmates of Belarusian penal colonies. The new outlet sells building materials, home and garden furniture, barbecue sets, and uniforms and supplies them to over 50 state organizations, as stated on their website.
The website also boasts of working "directly with the manufacturers." The inmates earn taunting penny wages for over hours and a 6-day working week.
In 2021, a former female prisoner claimed to earn 0.38 Belarusian rubles (USD – 0.15/ EUR – 0.12 as of 2021) for a month of work in the sewing shop. A former inmate in the Shklou colony received 4.5 rubles (USD – 1.8/ EUR – 1.5 as of 2021). The Babruisk colony paid their inmates as little as 0.15 Belarusian rubles (USD – 0,04-0,06/ EUR – 0,03-0,05 as of 2021).
A report published on Nov. 17 by French investigative journalism initiative Disclose alleged that IKEA has sold furniture made by prisoners serving sentences in Belarusian penal colonies under forced labor conditions.
In a statement on Nov. 21, IKEA said it is "investigating the claims," noting that it has "no evidence to substantiate the claims made in the news reports."
On Nov. 25, Earthsight published an investigation alleging that European furniture companies continue to purchase products from Belarus despite sanctions amid Russia's full-scale war.
Many of the products sold by Belarus were made using forced labor in Belarusian penal colonies.
---
---
The story of Maria Kalesnikava, a symbol of resistance
The Spotlight segment provides readers with the historical context of contemporary events in Belarus.
On April 24, Maria Kalesnikava, a symbol of Belarusian civil society's resistance to Lukashenko's regime, celebrated her 41st birthday in prison.
Kalesnikava played a key role in opposing Belarusian dictator Alexander Lukashenko amid the fraudulent 2020 Belarusian presidential election and resulting protests.
Initially a flutist, she managed a cultural space owned by Belgazprombank's then-director, Viktar Babaryka, who later became one of the election's central candidates in opposition to Lukashenko. During Babaryka's candidacy, Kalesnikava worked as his staff coordinator. When he was later arrested on politically motivated charges, she joined forces with Belarusian opposition leader Sviatlana Tsikhanouskaya and Veronika Tsepkala.
While the Belarusian KGB attempted to force her to leave Belarus in 2020, she tore up her passport and returned to Belarus, where she was immediately detained and sentenced to 11 years in prison. This move propelled her into a symbol of Belarusian protest and resilience.
She has since been imprisoned for over two years for so-called "extremism," a charge frequently used by Belarusian authorities to target those who oppose Lukashenko's regime.
On Nov. 28, 2022, Kalesnikava was admitted to intensive care after suffering severe health issues. She has since been returned to serve her sentence in a penal colony.
She is reportedly denied correspondence with her family and friends, and other inmates are prohibited from speaking with her.
"I know for a fact that any difficulties will end," she wrote in a rare letter.
"So why be sad and stressed out when there is bound to come a moment when difficulties will end? Why waste the time of my life on something that has no meaning and also brings me harm? I live my life as if all the creepy and 'wondrous' things around me don't exist."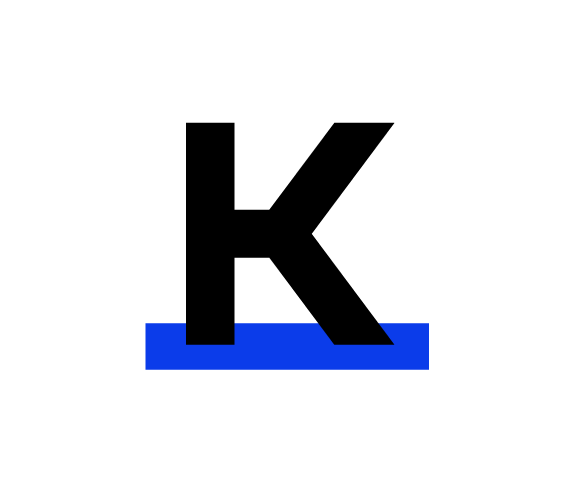 The Kyiv Independent
The Kyiv Independent is an award-winning English-language media outlet that offers on-the-ground reporting from Ukraine. The publication has received international recognition for its coverage of Russia's full-scale invasion of Ukraine.