This audio is created with AI assistance
Key developments on April 11:
Wagner boss claims capturing 80% of Bakhmut; Ukraine denies it
Wagner boss: Flanks of Russian offensive on Bakhmut 'handed over' to defense ministry
Denmark says West could decide on transfer of fighter jets 'before summer'
Canada announces new small arms package for Ukraine
The chief of Russia's mercenary group Wagner Yevgeny Prigozhin claimed on April 11 that his forces had occupied more than 80% of Bakhmut, a claim immediately rejected by Ukraine.

"Already more than 80% of the city is under the control of 'musicians,' including all administrative buildings and industrial facilities," Prigozhin claimed in his Telegram post, referring to his Wagner mercenaries.
Ukraine's Eastern Military Command spokesman Serhiy Cherevatyi immediately denied Prigozhin's claim, saying that Ukraine controls more territories in Bakhmut than Wagner does.

"I can confidently state that the Ukrainian defense forces control a much larger percentage of the territory of Bakhmut," Cherevatyi told CNN, adding that he was just in touch with one of the commanders of brigades defending the city.

The clash between Ukraine and the Wagner comes amid a more than eight-month-long battle over Bakhmut, a city with a pre-war population of about 70,000 people that had been largely reduced to rubble.

Also on April 11, Prigozhin said in a video that his mercenaries had "handed over" the left and right flanks near Bakhmut to the Russian Defense Ministry, namely airborne forces.

Despite the high casualty rate that both sides are reportedly suffering, Ukraine has made it clear that it will defend Bakhmut as long as it can.
Prigozhin admitted earlier in April that Ukrainian forces were not retreating and had organized defense along the rail line and in an area with multi-story buildings in the western part of the city.

While media reports of Ukrainian forces taking heavy losses due to Russia's seemingly never-ending stocks of ammunition painted a brutal front-line scenery, President Volodymyr Zelensky has insisted that defending Bakhmut is important to protect key eastern cities – Kramatorsk and Sloviansk.

As the battle for Bakhmut rages on, tensions have been rising between Wagner and Russian Defense Ministry.
The Institute for the Study of War (ISW), a D.C.-based think tank analyzing the war in Ukraine, said Moscow is trying to discredit Prigozhin and accused him of "pursuing political objectives that endanger Wagner forces in Bakhmut."

In late February, the Russian Defense Ministry referred to Wagner as a "volunteer detachment," without naming the mercenary group.

"Prigozhin continues to attempt to aggrandize himself by exaggerating Wagner forces' role in Russian successes in Ukraine and using his prominence in the Russian nationalist information space to criticize the Russian government," the ISW said in its April 10 report.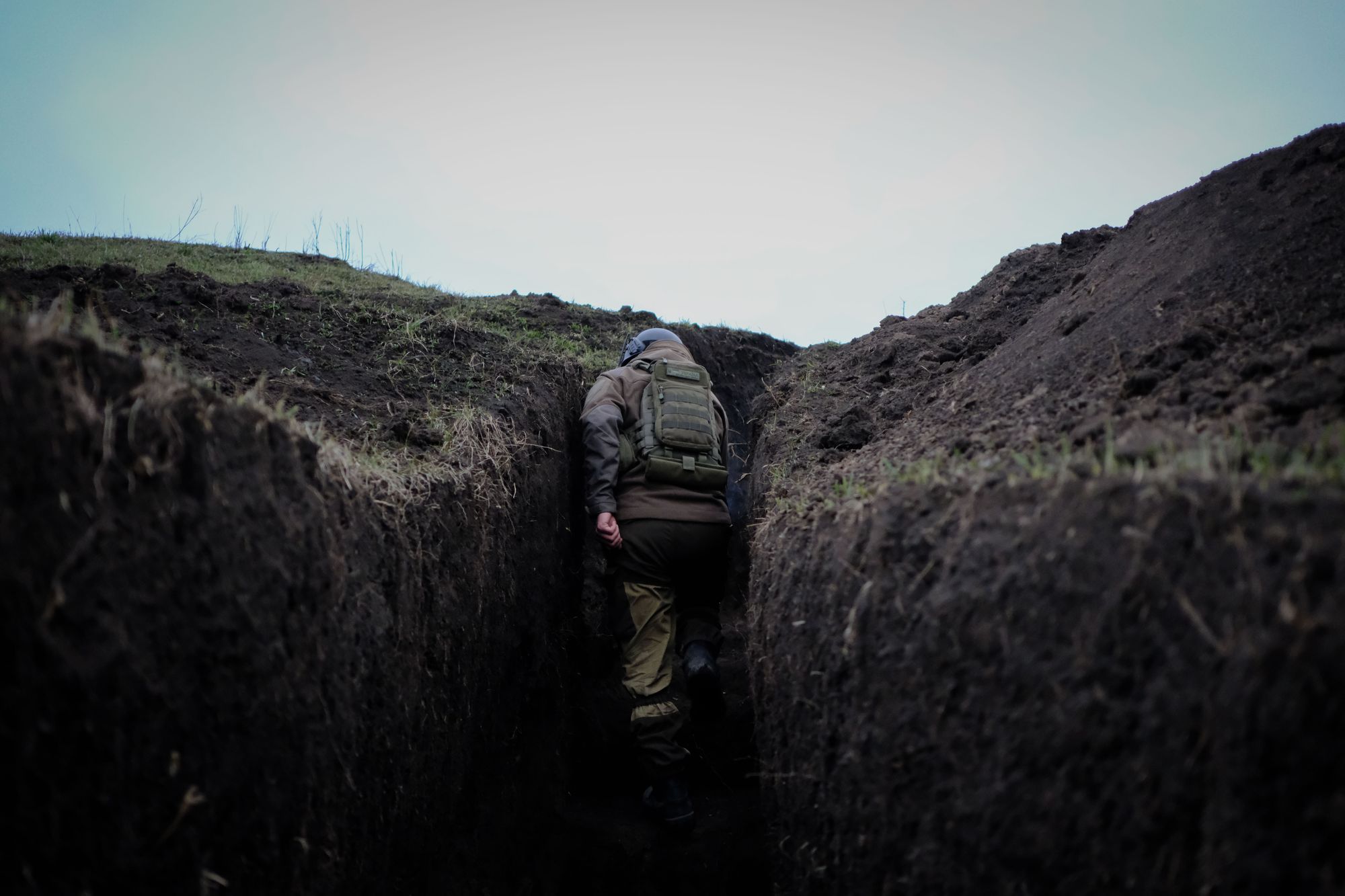 Military aid for Ukraine
Acting Defense Minister of Denmark Troels Lund Poulsen said on April 11 that his country and NATO allies could make a decision on the transfer of Western fighter jets to Ukraine "before the summer," AFP reported.
The discussions regarding the fighter jets continue because allies have to decide together and "Denark will not do it alone," Poulsen told media.

Ukraine has been pleading for Western fighter jets – particularly the F-16s – for better air defense and to use them as an advantage on the battlefield.
NATO allies have thus far given Ukraine mixed signals, with Polish Foreign Minister Zbigniew Rau responding to the Kyiv Independent on the sidelines of a NATO ministerial meeting on April 5 that it is "right now not on the table."
The delivery of Polish and Slovak Soviet-designed MiG-29 aircraft have already begun, but the situation with the potential transfer of the Western-made fighter jets appears to be stalled.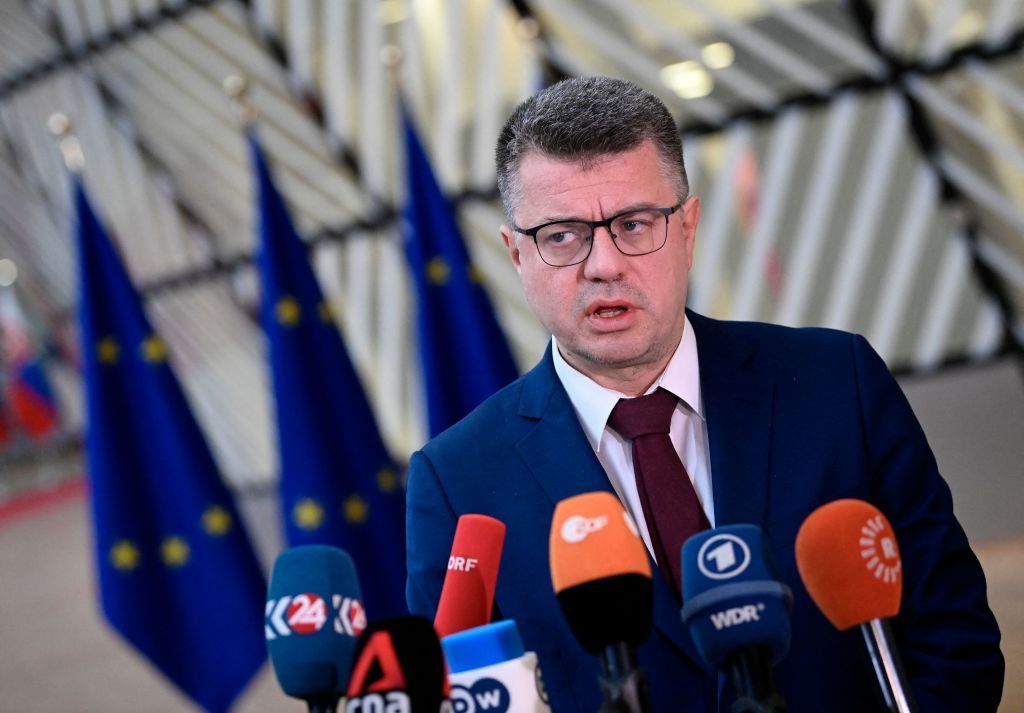 Also on April 11, Germany said that it had transfered a new military aid package – consisting of eight reconnaissance drones, another 23,520 rounds of 40-mm ammunition, and eight mobile antenna systems – to Ukraine.

Germany has also delivered eight more Zetros trucks for extreme off-road conditions bringing the total amount to 60, according to the list of Germany's military aid published on the government's website.

Also on April 11, Canada announced a new military aid for Ukraine, which includes 21,000 assault rifles, 38 machine guns, and over 2.4 million rounds of ammunition.

"These arms will support Ukraine's fight to defend itself, and to protect our shared values," Canadian Defense Minister Anita Anand tweeted, as she announced the new package in cooperation with firearms manufacturer Colt Canada.

The next meeting of the Ukraine Defense Contact Group will take place at the Ramstein Air Base on April 21, Radio Free Europe/Radio Liberty reported on April 11.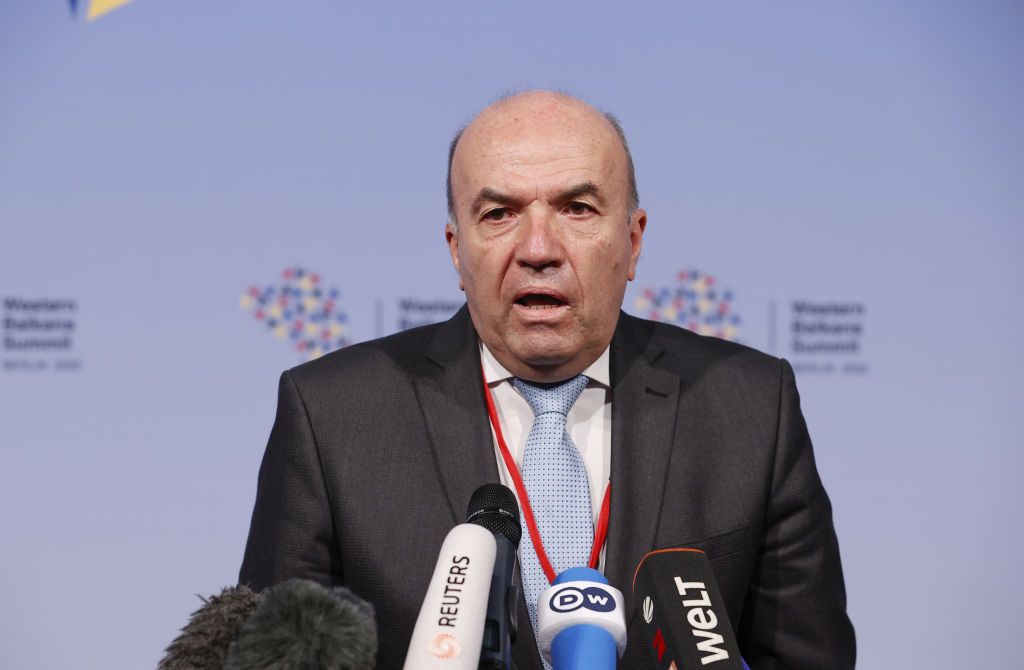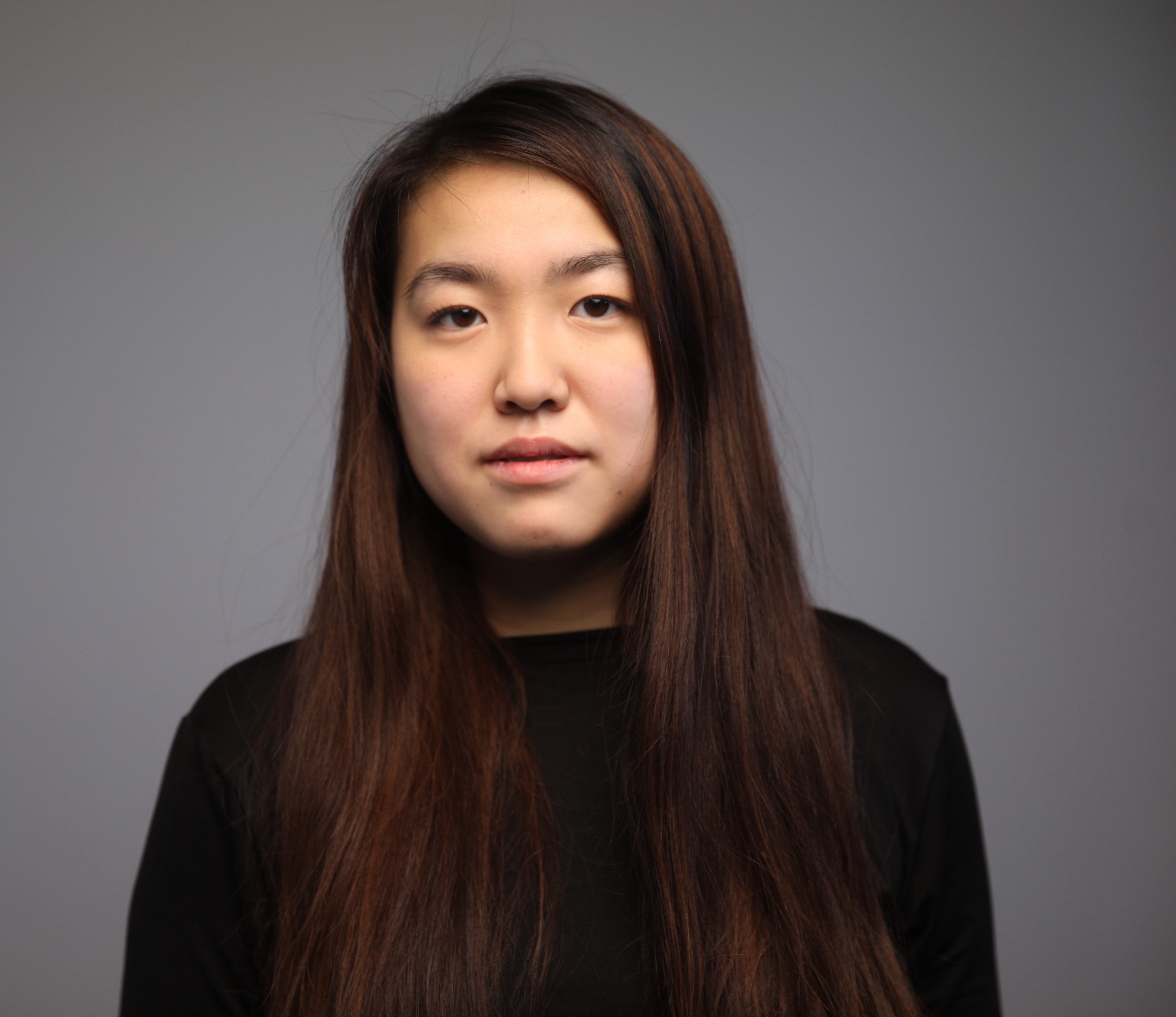 Asami Terajima
Reporter
Asami Terajima is a reporter at the Kyiv Independent. She previously worked as a business reporter for the Kyiv Post focusing on international trade, infrastructure, investment and energy. Originally from Japan, Terajima moved to Ukraine during childhood and completed her bachelor's degree in Business Administration at William Woods University in Missouri, U.S.A. She is the winner of the 2023 George Weidenfeld Prize, awarded for "excellent investigative and courageous research activities" as part of Germany's prestigious Axel Springer Prize.