This audio is created with AI assistance
Key developments on Feb. 22:
Russian attack on Kherson Oblast kills two;
Parts of Ukraine will heighten security ahead of Feb. 24;
Spain will give 6 Leopard 2 tanks to Ukraine.
China's top diplomat visits Moscow, meets with Putin
Ukrainian authorities announced that parts of the country would strengthen security measures this week, days ahead of the one-year anniversary of Russia's full-scale invasion.
President Volodymyr Zelensky earlier this month warned that Russia plots a revenge attack for last year's defeats and is planning to do something "symbolic."
Extra safety measures will be implemented in Ukraine's southern Kherson Oblast, the region's military administration said on Feb. 22.
From Feb. 23 to 25, most public offices and businesses will work remotely, apart from critical infrastructure facilities, the administration said, citing "possible escalation of hostilities by the enemy."
Also, the distribution of humanitarian aid and cash payments at post offices will be limited, and the police will intensify patrols in places of possible crowds gatherings, the administration added. However, the invincibility points, specially equipped places where Ukrainians can charge their phones, warm up, and access the internet and mobile network for free, will work around the clock.
"We urge you to take care of your own safety and the safety of your family during this period," the administration said.
Kharkiv, Ukraine's second-largest city, just some 30 kilometers south of the Russian border, also imposes additional security measures, Mayor Ihor Terekhov said.
"Security measures will certainly be strengthened. A lot of people are asking whether they should go to work or not. I told my colleagues that those who find it difficult, those who are afraid, may stay home and work remotely," he said in a video address.
Attacks and casualties
Kherson Oblast has been the target of persistent Russian attacks since the regional capital of Kherson was liberated in November 2022.
The attacks have been particularly focused on areas located on the western bank of the Dnipro River. After being expelled to the river's east bank, Russian forces have continued to bombard villages and cities in the region.
The shelling of the village of Novotiahynka on Feb. 22 killed an 81-year-old woman and a 68-year-old man on the spot, Oleksandr Prokudin, head of the regional military administration, reported.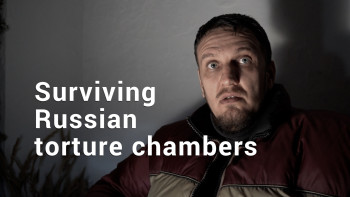 The previous day, Kherson was shelled by Russian troops while Russian President Vladimir Putin was giving a speech to the Russian political elite about how they are "not at war" with the people of Ukraine. Six people waiting at a bus stop were killed, and 12 were injured.
Kharkiv has also been under constant attacks by Russian troops. On Feb. 22, the Russians used the S-300 missile system to strike the city, according to Air Force spokesman Yurii Ihnat.
The S-300 missiles hit industrial facilities in Kharkiv, and two men were hospitalized with injuries, Governor Oleh Syniehubov said.
Spain will give 6 Leopard 2 tanks to Ukraine
Meanwhile, Ukraine's allies continue to step up their support ahead of the planned spring counteroffensive.
On Feb. 22, Spain announced it joined a growing coalition of Western countries supplying tanks to Ukraine.
Spanish Defense Minister Margarita Robles confirmed the transfer of six renovated Leopard 2 A4 main battle tanks, adding that the goal is to have the tanks in Ukraine by the end of March or early April.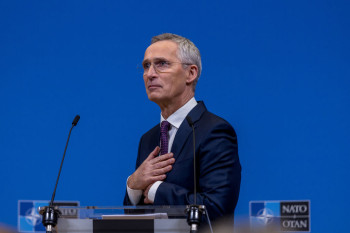 The announcement comes after Poland's Foreign Ministry said on Feb. 21. that the country will provide Ukraine with 14 Leopard 2 tanks in the "next two to three weeks" after Ukrainian troops complete their training.
European Union foreign policy chief Josep Borrell made an appeal on Feb. 15 to the countries with modern tanks that are "just standing and covered with dust" to send them to Ukraine as fast as possible, adding that the spring and summer of 2023 would be decisive for the outcome of Russia's war against Ukraine.
On the same day, NATO members made new commitments to step up the support for Ukraine with heavy equipment and military training.
According to Ukraine's military intelligence, by March, Russia aims to occupy the entire Donbas, an industrial heartland in the east of Ukraine comprising Donetsk and Luhansk oblasts. About half of Donetsk Oblast and nearly all of Luhansk Oblast is currently under Russian control.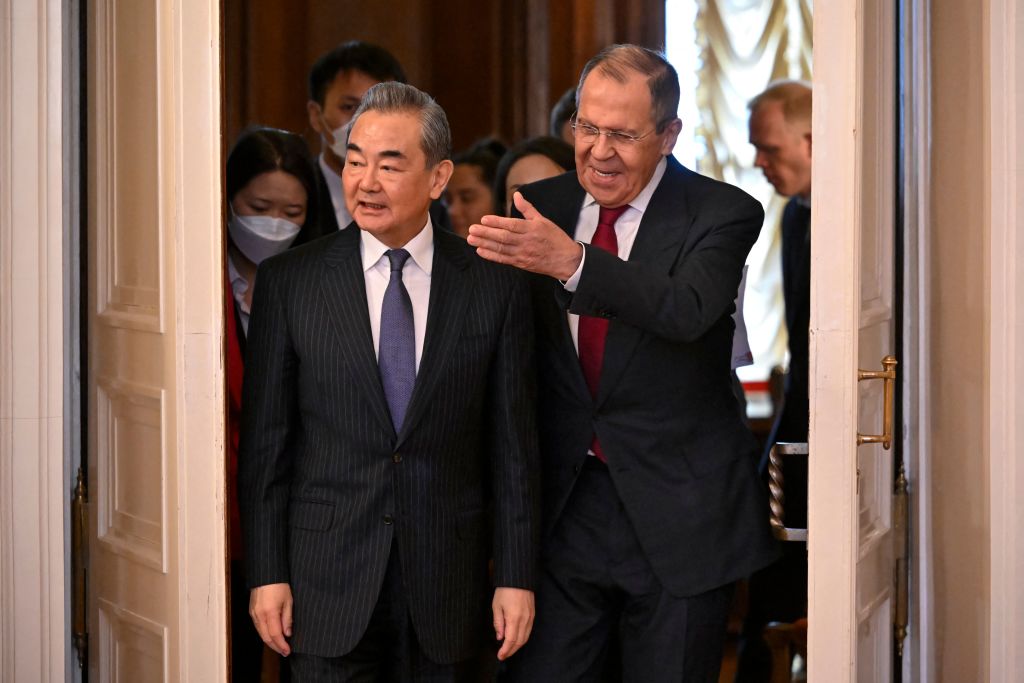 China's top diplomat visits Moscow, meets with Putin
China's top diplomat Wang Yi on Feb. 22 visited Moscow, meeting with Putin and Russia's Foreign Minister Sergey Lavrov.
"(China and Russia) often face crisis and chaos, but there are always opportunities in a crisis, and the latter could possibly turn into the former," Wang said in Moscow.
However, China's Foreign Ministry denied any plans to provide lethal aid to Moscow for use in the Ukrainian war, and blamed the United States and NATO for spreading what it called false information about China's involvement on Feb. 22, reports CNN.
Chinese Foreign Ministry spokesperson Wang Wenbin added that NATO should "stop smearing China with unfounded speculations on Ukraine, abandon the old Cold War mentality of zero-sum game and bloc confrontation, and stop fomenting confrontation."
The U.S. warned China that there would be consequences if Beijing took Russia's side and provided Moscow with lethal weapons.
"There will be consequences for China should this partnership with Russia further deepen," Deputy Pentagon Press Secretary Sabrina Singh said on Feb. 22.